WEDDING VENDORS
ACCESS OUR EXCLUSIVE VENDOR NETWORK
Wedding Vendors
ACCESS OUR EXCLUSIVE VENDOR NETWORK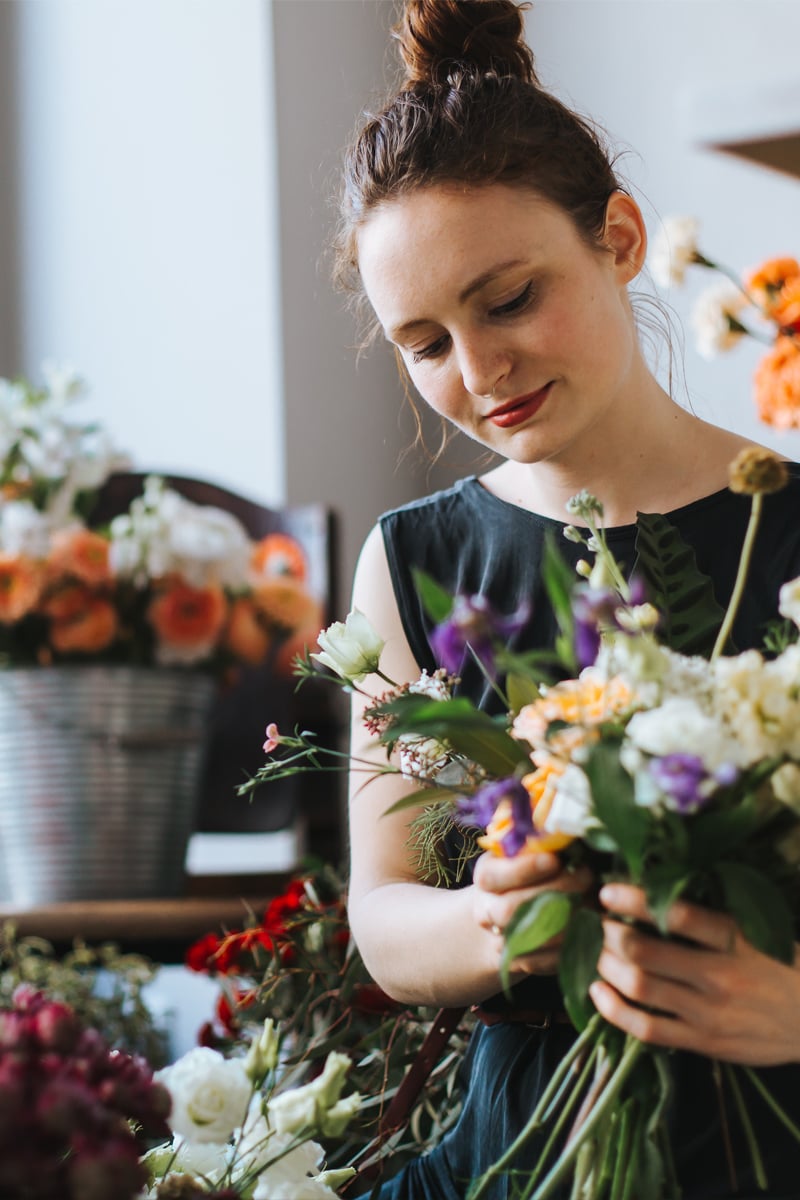 Meet the most talented wedding vendors in the industry
Each of our all-inclusive packages comes with your choice of recommended wedding vendors that have been hand-selected – they're all fun, friendly, talented, and prompt. They also provide unparalleled value!
According to a recent survey by The Knot, on average, couples' book fourteen vendors for their big day!
If you've seen the real weddings featured on this site, you'll have noticed the glorious décor created by our vendors and each couple's overall experience. Reading about these interactions can help you understand the vendor involvement and identify a few faves!
Everyone enjoys working with our trusted wedding vendors because of their passion, dedication, and attention to detail. Whether you pick from our list of recommended wedding vendors or coordinate your own, here are six tips to ensure you have a productive pre-wedding planning session:
4. Ask questions and share ideas/concerns

5. Make sure you and your partner are on the same page

6. Trust your vendors' expertise
When selecting wedding vendors, couples typically research dozens of options then carefully narrow down their selection. This time-consuming process gets repeated for each venue and can lead to wedding-planning fatigue. We want you to love every minute of your engagement, so we've short-cut the process for you. Choose to use all our recommended wedding vendors or none at all – the option's there for you!
"Wedgewood Weddings' secret ingredient is finding the best people, including selected wedding vendors who have great reputations and provide exceptional workmanship. Our wedding felt like the hottest ticket in town."
Groom at Jefferson Street Mansion by Wedgewood Weddings
WEDDING VENDOR ADVICE
Navigating your wedding vendors, whether you choose an all-inclusive package or to go it alone, means you need to feel comfortable with what you want and how to get the best from your new relationship. Jump into in-depth advice - created by our exclusive vendor network - and discover what each vendor needs from you, so they can exceed your expectations.
At each of our venues, we offer a curated list of recommended wedding vendors who are professional, on time, and seriously creative. They know how to bring your ideas to life and get the most out of your budget. We've worked with these vendors for years (sometimes decades) and we know they always bring their A-game!

We put a lot of thought into our recommended wedding vendor list. The vendors that made the cut are experienced, trusted, and creative individuals who put your wants at the center of their business. They want to work with you and your partner in making your day exactly as you wish. After all, when someone is tasked with supporting one of the most important days of your life, they need to care about you like family.

When it comes to planning your big day, you want to trust who you're working with. You want people who know their business and are willing to go above and beyond for you. Our recommended wedding vendors know their business better than anyone else because they've been doing it so long. They've seen what works and what doesn't, so they'll be able to guide you every step of the way.

We work with recommended vendors to get you the most personalized, highest quality, and reasonably priced experience. Our preferred vendors specialize in weddings and have experience creating one-of-a-kind events that are tailored to your needs. Our partners will spend time getting to know you so that your wedding experience is fun (instead of the typical stress-fest)!
On average, couples hire 14 wedding vendors. Wow. That sure takes a lot of time. . . what if you could fast track and get introductions to the best of the best?
We've done the legwork for you, with a curated a list of our favorite wedding vendors. When your hire any of our recommended vendors you can be confident that they are fantastic at what they do and that their customer service is unmatched.
You know the careful selection of your wedding vendors will have a significant impact on your overall experience. With so many amazing wedding vendors to choose from, the thought of finding likeminded affordable wedding vendors can be overwhelming, but we simplify the entire experience by introducing you to our favorite merchants and suppliers.
Ask your Wedgewood Weddings planning team to share their personal experiences with vendors. They'll suggest wonderful wedding vendors who are a match to your exact needs. Your vendors will play such an important role in making sure that your day goes smoothly; you need to choose people that you will enjoy working with and that you can trust to support your unique needs.
From your photographer to your florist to your DJ, wedding vendors are an important part of every wedding experience. Shortcutting the process of finding, vetting, and hiring gives you more time to concentrate on you! We say, choose vendors that inspire you and that support you.
You need experts for your wedding day! Our recommended wedding vendors are experts who will carry out many of the most important aspects of your wedding, such as flowers, DJ's, officiants, cake makers, make up and hair, photography, videography . . . They're at the pinnacle of their profession.
Consider our recommendations just like you would advice from a friend. We want the best for your wedding, and we deeply believe our wedding vendors will come through for you. We all work together day in and day out - our preferred vendors know our venues and our approach. They are there to help you and share their experience.
In a world with so many wedding vendors, our recommended vendors want to impress, and they know you have choices. You can follow our advice or bring in your own vendors for your event. We're find either way, that's why when you meet our vendors, we encourage you to ask questions, look at their previous experience and talk to more customers to make sure they were satisfied.
Every wedding vendor we suggest has years of experience. We love the drive and excitement of new vendors too but there's no place for learning on the job when it's your wedding. You need to know that your vendors can take everything in their stride and come through for you. With our vendors, we know you're in good hands!
MEET A FEW OF OUR FAVORITE WEDDING VENDORS
More Helpful Wedding Vendor Advice
WANT TO BECOME A PREFERRED VENDOR?
Thanks for the compliment!
Email Events@WedgewoodWeddings.com and ask our team to put you in touch with your nearest venue's general manager. Together, you and the manager will be able to discover if this is a match made in heaven.