Everything You Need to Know About Wedding Flowers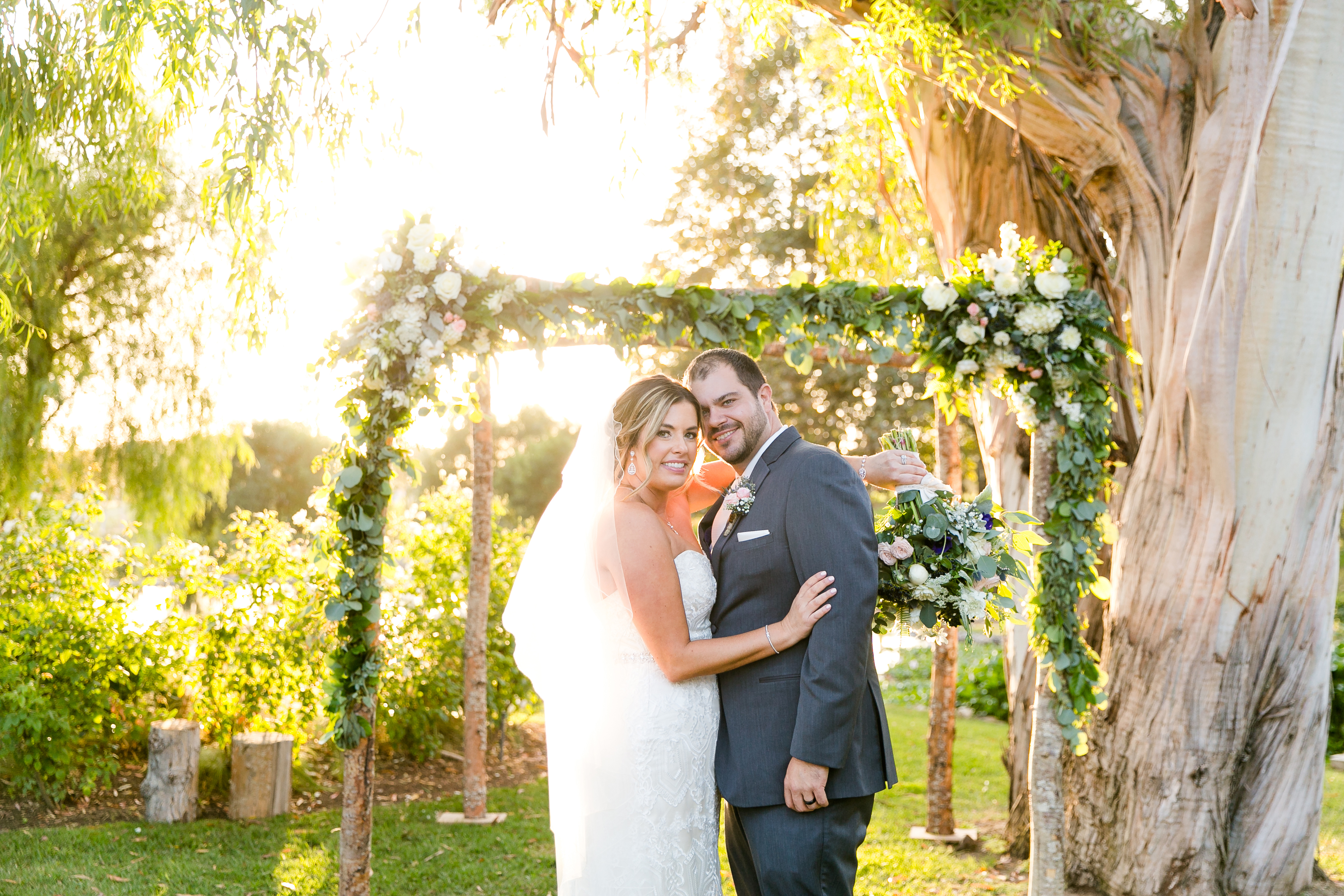 Your Ultimate Wedding Flower Guide
As wedding trends rise and fall, one thing's for certain: flowers will always, always remain in style. And while the're one of the more exciting aspects to plan, chances are you're not a botanist, so selecting flowers can actually be a challenge. Our insider guide to wedding flowers will help!
Deciphering the Floral Pricing Mystery
When researching florists in your area, you'll notice that prices aren't listed on their websites. The reason being that, different types of flowers can have very different costs. Not to mention, the prices change depending on what's in season... Meeting with your florist in person will allow you to discuss what you're looking for, which florals will be best, and what it'll cost!
Don't be shy about what you can afford, a good florist has had this conversation thousands of times and will have heard budgets great and small. They can find a way to make it work, let you know what types of arrangements work for your budget, and give you advice along the way.
Finding the Right Wedding Florist
Every Wedgewood Weddings venue has preferred florists, and our teams can vouch for their quality. They all put listening to you first and follow it with great service and reasonable prices.
Find a florist with similar taste as you (hint: you'll be able to tell by the way they've designed their shop or the arrangements they show on their Instagram). That way, you can rest easy knowing that they naturally design what you love, rather than asking someone to work against their strengths.
When you go in for a consultation, it's smart to bring several images of flowers/bouquets/weddings that you love as inspiration. Like we mentioned, you're probably not a botanist, so trying to communicate your taste can be a challenge when you're unfamiliar with the names of certain flowers, plants, and greenery.
That being said, it's incredibly important to go into a floral consultation with an open mind. The florist can fill you in on what types of florals fit your overall style, what's in season, and what'll fit your budget. That's why you hire them in the first place - they have the expertise and the eye for design!
Figuring Out the Florals
Any great florist will have a look-book of previous designs they've personally created and they'll be happy to show you. They'll also be able to talk with you about any images you bring in to show you how you can personalize a design, make it work for a particular season, or use it as inspiration for a themed ceremony site, head table, or boutonniere designs.
There are also some season-specific concerns you'll need to consider beyond what's in season. If it's hot, you need to be aware that some flowers can't make it all day - they'll wilt around the three hour mark. Also, flowers can surprisingly be heavy to carry around all day. A good florist will already have workarounds in mind if you're asking for something that could potentially droop or feel burdensome!
5 Things to Ask a Florist:
Do they deliver bouquets/boutonnieres or will someone need to pick them up?

Will they personally be on site for decoration? Or do they send their intern?

What will they do if the price of a certain type of flower skyrockets? (It can and does happen, so you need a florist who is communicative and can think on the fly)

Do they ever service two events on the same day and does it ever cause issues?

Will they work with your vision or do they have standard 'wedding flower looks' that they know will work and you can personalize?
It's a huge benefit if your florist is familiar with your venue. Knowing the team and where to go on the day of your wedding can save time for everyone. Be sure they've visited your venue before your event and have seen exactly where your arrangements will be placed so they can adapt to the building's features.
"Couples often reuse their ceremony site decor for their inside event space. It lets your guests admire the designs for longer, creates greater look continuity, and can also be a way to save money!"
Megan, ValSerVenience Director, Wedgewood Weddings Redwood Canyon
"Be open to suggestions. Your florist will already have a good idea of current wedding trends, how to create designs for any budget and where best to splurge vs save. If they suggest another flower type, it could be for heaps of reasons and they may be trying to help you. Maybe they're using their design skills to find colors that pop with your color scheme, or shapes that will look stronger in photographs. "
Kelsey, ValSerVenience Director, Wedgewood Weddings Sterling Hotel
"As well as showing your Pinterest board, take pictures of your wedding day outfits and venue details you love, so your florist can create designs that complete the whole picture"
Alex, General Manager, Wedgewood Weddings Tapestry House