Our team loves everything about weddings, and we truly could not be more excited for you and your spouse-to-be.
If you've started the planning process and skimmed a few Pinterest boards or bridal magazine checklists, you might feel like this whole wedding planning thing is no big deal. You're an organized, creative person; you can totally pull this off. And while that might be true, you, your fiancé, and your guests are all going to have a much better time if you also get some professional help. We believe you have enough going on, and when the day of your wedding comes, you will definitely appreciate the opportunity to relax and enjoy while someone else looks after the details.
***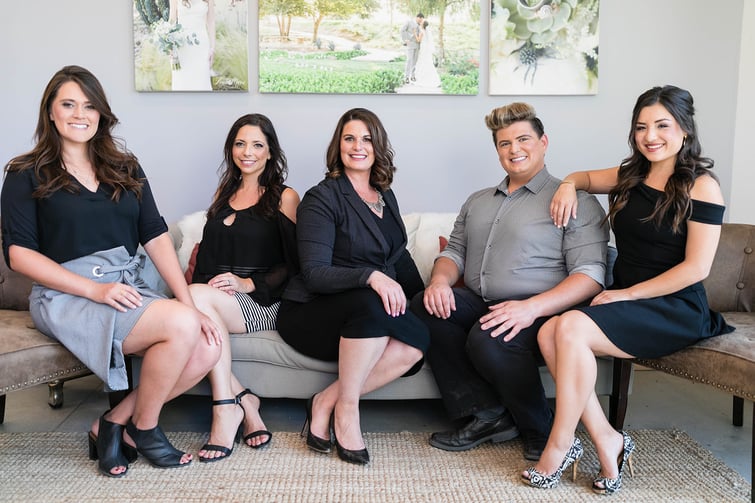 Our Wedgewood Weddings Approach to Planning

Weddings are our thing, our bread, and butter. We literally eat, sleep, and think weddings seven days a week, and it's our privilege to do so for you. When you choose a Wedgewood Weddings venue, you get not just one planner, but a whole wedding planning team included in your package. Why? Because we've been at this a long time, and we know that couples are happier when every last detail is handled by an experienced wedding planning team!

The biggest advantage is, of course, having someone else to sweat the details of your wedding. Chances are, you've never planned an event this large or had to manage a budget for a big event. It's a common misconception that if you hire a wedding planner, your budget will be thrown out the window, but actually, the opposite is true. Your budget is just as important to us as it is to you. We see it as our job to help you get the most bang for your buck.
Speaking of money-saving opportunities, we also can hook you up with insider knowledge of local vendors. We aren't just wedding experts, we're vendor experts, and we know the best ones to use. We can make introductions to all our preferred vendors. They're the best in class and will give you an exceptional experience by delivering what you want when you want it, and they'll complete every interaction with a smile. We think of our artisanal vendors as an extended part of the Wedgewood Wedding family - we work together, and we're pleased to say our vendors are our friends.
Before your event, you'll also get a group of people who are entirely on your side and ready to give impartial advice. This helps in two ways: first, ask any and all questions you have. If it's a wedding or event-related question, we know the answer. Secondly, we want to help you: it's our job to make sure no balls get dropped.
Having a team of wedding planners by your side is like having a group of non-judgmental, super helpful, best friends. We're here for you for literally anything wedding-related, and we'll hold your hand through the tough decisions that need to be made. The bottom line is that we respect you and your choices, but we are also wedding experts. This means that we'll make your dreams come true but also give priceless logistic advice like how to keep your reception timeline running smoothly or how to make your reception exit picture-perfect.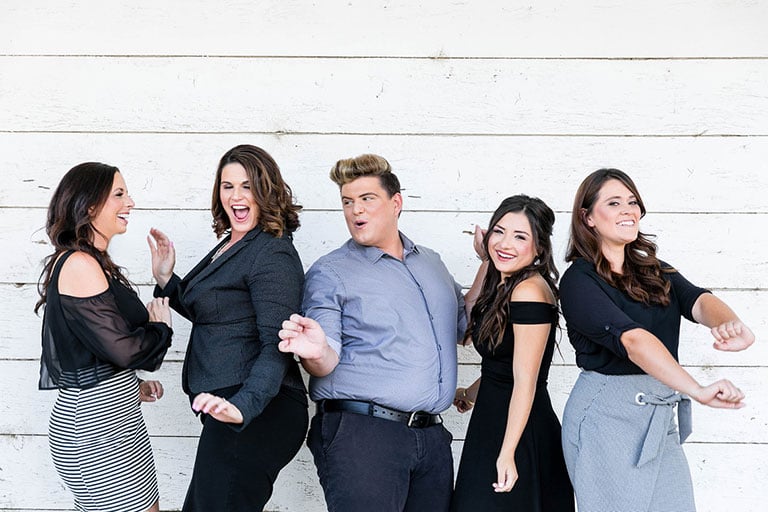 How to Choose a Wedding Planner
Did you know there's a difference between a wedding coordinator, a wedding designer, and a wedding planner? Let us spell it out for you.
A planner is there to handle every detail from day one. Specifically, they handle vendors, budgets, contracts, timelines, etc. They are your logistics expert.

A wedding designer is exactly what it sounds like. They are all things design and aesthetic. They aren't going to coordinate your vendors, but they will handle your floor plan, your lighting design, your furniture, etc.

A wedding coordinator is a day-of specialist. They confirm every last detail, work with vendors, and make sure that every single detail is handled without a hitch.
At Wedgewood Weddings, you get each of these jobs covered with an entire team dedicated to you!

Find The Best Wedding Planner For You
Wedding planners don't have any kind of licensing required to handle weddings, so experience is vital when vetting professionals. We recommend choosing a planner that has supported at least 50 events because, unfortunately, inexperienced wedding planners can often cause more problems than they solve. In addition to experience, it's also essential to choose someone who will respect your vision but not be a "yes man." Maybe we aren't going to agree with every single decision you make, and that's a good thing! We're the pros for a reason, so part of our job is telling you when something is a bad idea logistically. And, if something we disagree with is subjective; you're the one in charge. If a member of your planning team loves pink, but you prefer orange, then orange it is. Our personal preferences don't become part of the conversation.
It's also important to choose a wedding planner that is upfront about costs. We have customizable wedding packages for every couple, but that isn't the case for all independent and unaffiliated planners. Be thorough to make sure you're getting what you feel you need to make your wedding ideas a reality. Many planners offer multiple service packages but might not have one you can customize. Happily, we work with you to make sure you keep what you want and discard what you don't.
All Wedgewood Wedding couples also get a proprietary wedding planning binder. This exclusive binder is key, as it walks you through literally every step of the wedding planning process. We start you off with the binder when you book with us, then we help you complete it, and we run through the whole thing with you a few times before your big day. Along with your binder, we also have frequent meetings with every couple to discuss each detail and every question you might have. Design issues? No problem. Last-minute details left to work out? We have you covered. Trust us, your wedding binder and our team of experts are going to make sure everything leads up to a beautiful wedding.
***
So, do you need a wedding planner? The answer is maybe.
We feel you don't necessarily need an independent planner - although if you can afford one, then the more the merrier! What we do think every couple benefits from is a group of people committed to helping make their event a success. People who will listen and help.
You've now read through all the amazing benefits of hiring a wedding planner, and perhaps now you're wondering what the downside is. Honestly, there really isn't one. Some couples may fear giving up control over their day to a stranger. But that's why we love to work with you; we aren't here to take over, we're here to assist! We will be as hands-on (or off) as you choose because, after all, it's your day. Take advantage of having a team of experts who have handled thousands of weddings. Call us at (855) 905-7692 to book a venue walkthrough near you.