4 min read
Meet 'Cute Cakes Bakery' in Carlsbad, CA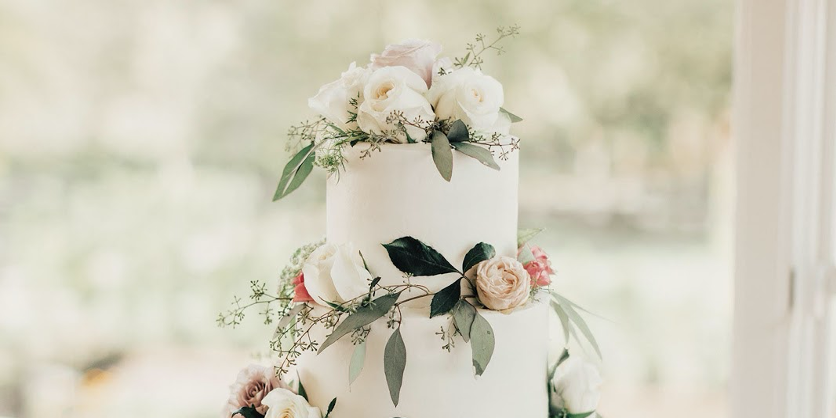 In 2019, we added an exciting new location to our family of spectacular event & wedding venues: The Carlsbad Windmill. The Windmill is an iconic piece of Carlsbad history and marks our first coastal San Diego wedding venue. It's been such an exciting grand opening for several reasons, but partially because of all of the wonderful new vendors we've had the pleasure to work with as we step deeper into San Diego County. In that journey, we teamed up with Cute Cakes Bakery in Carlsbad, CA and it's been an amazing experience so far.
With no further ado, we're excited to introduce Jill Reilly of Cute Cakes Bakery & Cafe, located in Escondido, CA. Cute Cakes has been in business since 2009 serving baked goods in their cafe, catering events, and last but not least—baking wedding cakes!
***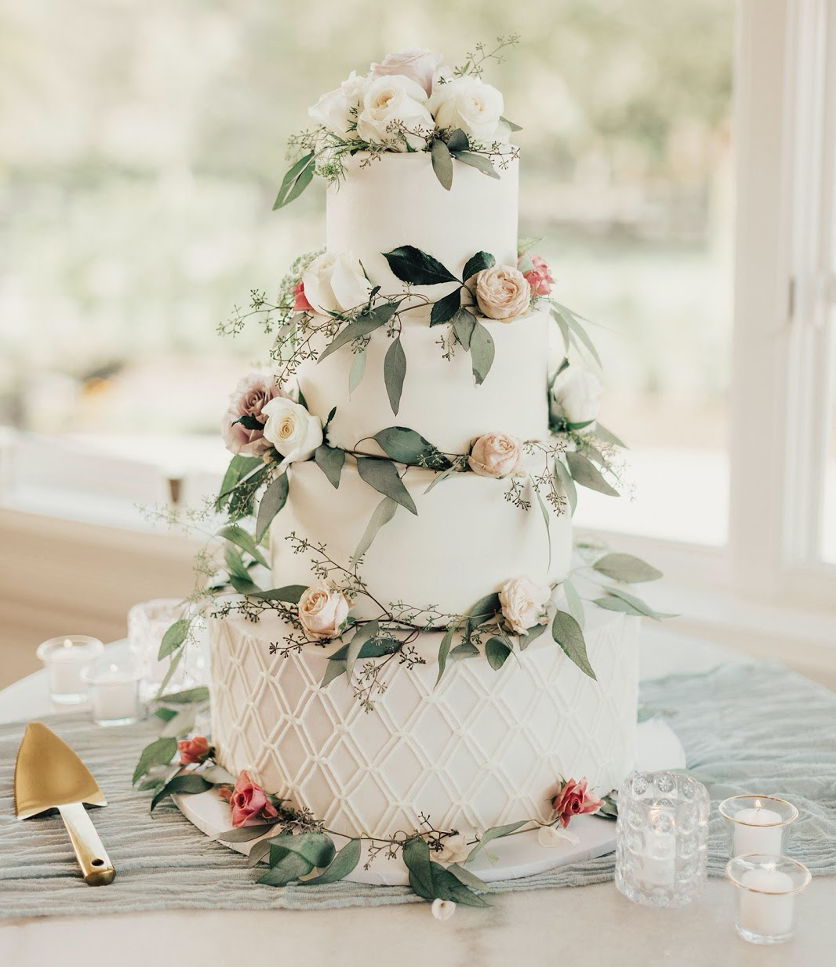 modern & classic fusion wedding cake with natural florals by Cute Cakes Bakery
Hi Jill! Tell us about Cute Cakes Bakery. How did you get started?
Cute Cakes Bakery is the manifestation of a childhood dream that began in a country kitchen in Southern Virginia. We officially opened the bakery in 2009 utilizing a small commissary kitchen in Poway, CA. We quickly outgrew that space and ultimately landed at our current location in Escondido in 2015. We expanded our offering to include a dine-in café, taking inspiration from my southern roots—we serve a southern-style breakfast & lunch, brunch, coffee, tea, mimosas, and more!



Wonderful! Let's talk about weddings. What do you like best about baking wedding cakes and other sweet treats?
It all comes back to happiness! Weddings are a representation of love, happiness, and commitment. Every day we are fortunate enough to be able to help couples commemorate and celebrate the start of a very special chapter in their lives. Getting to be a part of such an exciting and beautiful celebration of love is what excites us the very most!



What is it like working with the Wedgewood Weddings team?
We are honestly so thrilled to be working with Wedgewood Weddings and your wonderful staff! Your team is extremely professional and they are truly experts in delivering a seamless event experience. Our goal is to provide the best possible experience from the dessert side and we are confident that the Wedgewood Weddings team will be ready for us when we arrive and present our product perfectly to guests. We truly appreciate your attention to detail and willingness to adapt to last-minute changes.

That's very kind, thank you!
What are you most proud of at Cute Cakes Bakery?
We are honored to have earned numerous awards in the custom cake market. Cute Cakes has been named to the Hall of Fame on The Knot, and we consistently earn the "Best Of" and "Couples Choice" Awards on The Knot and WeddingWire which is all decided upon by direct customer reviews.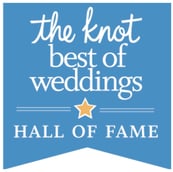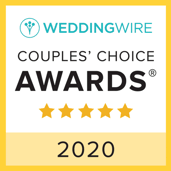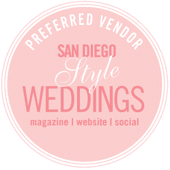 More simply—we are so proud that our business has continued to grow and expand and that we are now becoming a local favorite in San Diego North County! Having regular customers who stop in for a sweet treat, a cup of coffee, or to have an entire event catered means that we're servicing our community the way they want and need. That is the best achievement in our minds.

How do you work with clients to plan their wedding cake?

We are committed to doing all that we can to create the easiest and most memorable cake and dessert planning experience! We pride ourselves on delivering excellent customer service and hospitality in every interaction. When it comes to wedding dessert planning, the key is to help couples clearly identify and articulate their vision, needs, and restrictions—and that's what we specialize in. Our experienced wedding consultants are able to meet clients where they are at and guide them to tasty solutions that meet all their needs. No celebration is too big or too small for us and we are excited to celebrate with each client!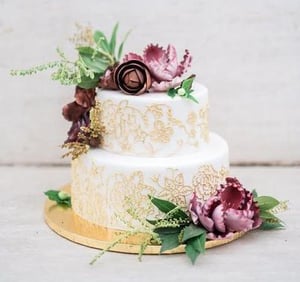 The planning experience usually begins with a combo cake tasting and design consultation. We like to think that this is the most fun and delicious part of the wedding planning process! We offer candlelight evening tastings as a fun & romantic upgrade in addition to standard tasting appointments. Couples should come to the consultation prepared with inspiration photos, estimated guest count, and budget. We listen, discuss options and formulate a design that is a perfect fit for the couple's needs.
For the couples that already know exactly what they want, we also offer a complimentary consultation for planning specifics like design, size, display, and costs.
We always remind customers to follow these three golden rules:
Stay open-minded
Consider your guests' tastes and preferences
Try something new!

Are there any cake traditions or trends that you love or hate?
Feeding each other that first bite of wedding cake is a sweet, timeless tradition that we always love to see. You may be surprised to know that we don't love seeing those messy cake smashes! Although the photos are always fun to look back on. We always ask couples about their preferences in this regard during the consultation. If they are most certainly cake smashers, we will alter our recommendations on flavor/filling for that "first-cut" tier to hopefully avoid ruined wedding dresses!
We're seeing a trend in less-traditional wedding cakes, and we're all for it! For cake-lovers, that means bright colors, geometric shapes, and more floating tiers. Another trend that's really gaining momentum is the use of smaller cakes, pies, or pastries that make a bold statement and can be used as a fun photo opportunity.





trendy multi-cake display with mountain-inspired accents Cute Cakes Bakery
What cake flavor is your favorite?
Our signature Carrot Cake is a secret family recipe and has been a customer favorite since our opening. With no nuts or raisins, many people who don't normally enjoy carrot cake, are amazed at how delicious it is! Our Almond Cake with Latte Macchiato Mousse is quickly becoming a fan favorite as well!

That sounds delicious!
Speaking of cake

—

what practical advice do you have for couples planning their wedding cake?
Remember: there are no rules when it comes to the big day! It all depends on the couple's vision, their style, and the guests that will be there! With that said, we do have some tips for the absolute best experience.
For starters, consider the weather. If you're planning a warm, mid-late summer wedding, opt for textured finishes or fondant on your cake. Smooth buttercream finishes are absolutely delectable but are best saved for cooler weather events. Jam fillings are also sensitive to the warmer weather, resulting in unwanted shifting.


You'll also want to consider freshness and storage after your event. A cake with buttercream frosting can stay fresh for 4-5 days in the fridge. If the cake has a custard, cream, or fresh fruit, it should stay fresh for 2-3 days. Keep your cake wrapped in plastic wrap or sealed in the box. All cakes should be served at room temp for the best flavor!


Last but not least: cupcakes! Cupcakes are a wonderful option to supplement or replace your traditional wedding cake. Kids love cupcakes, so if you plan a lot of little ones, cupcakes are easy and fun! Cupcakes also make it easy to offer a wide variety of flavors and dietary restrictions. Our cake artists can get pretty creative with cupcakes and can look pretty awesome!


***
You can learn more about Cute Cakes Bakery on their website, social media, and you'll discover hundreds of 5-star reviews on their WeddingWire and Yelp profiles. If you're looking for a talented and experienced wedding bakery in the San Diego region, this business takes the cake!
More Advice
With decades in the business and an amazing team of incredible wedding planners, get tried and tested help to create an event experience that suits you!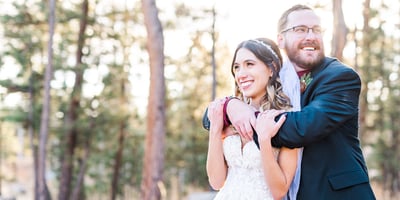 Our Secret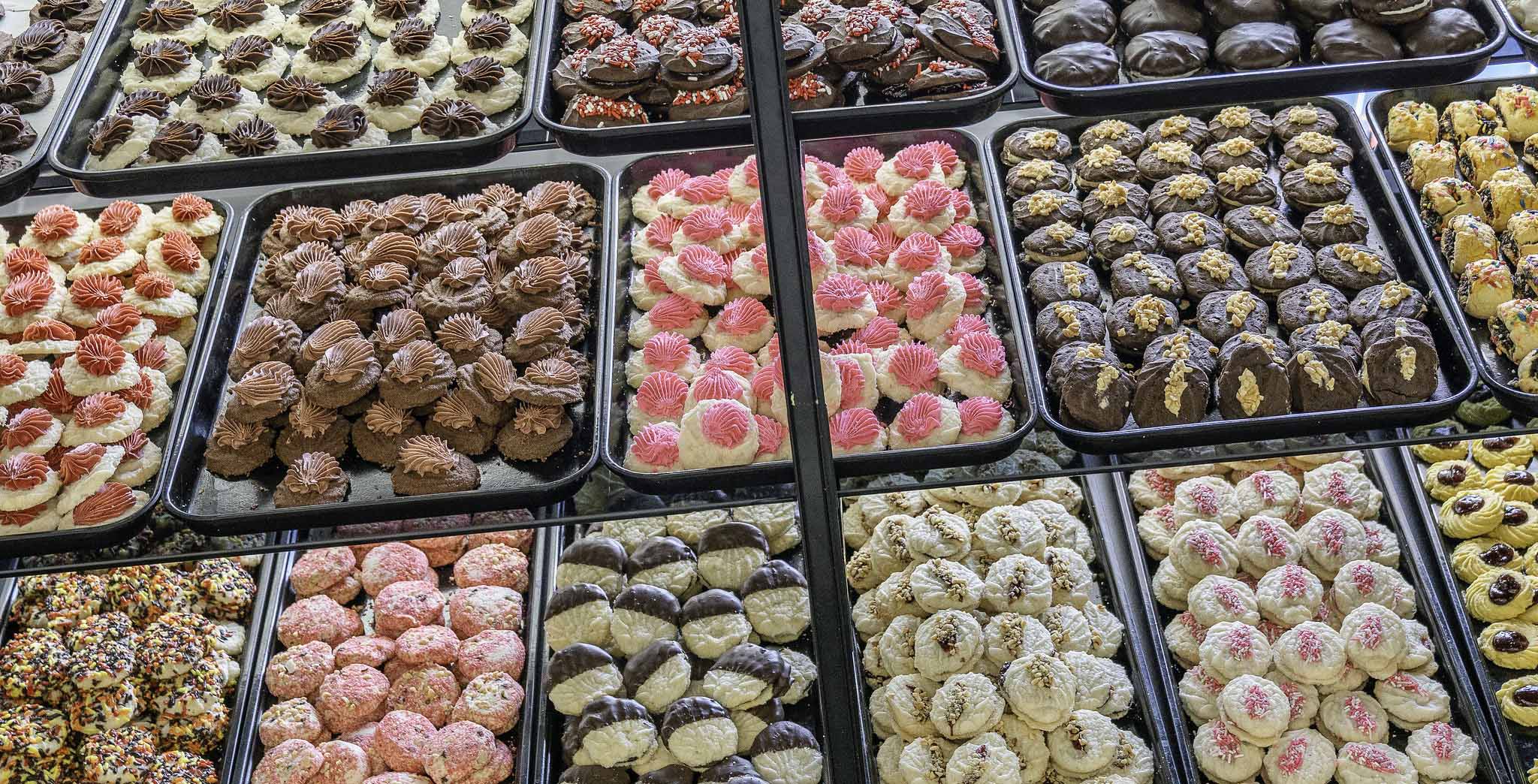 11 min read
Gruttadauria's 1914 Bakery has been serving delicious, Italian desserts since 1914! This wonderful fourth-generation family-owned Italian bakery...
Read More