You probably know by now that, the moment you get engaged, no one hesitates to start flooding you with questions. And that's when it hits you…You actually have to plan a wedding now. But you have no idea how!
Once you start digging into research and diving into Pinterest boards, you'll begin to realize that there are a LOT of options to consider, decisions to be made, and details to pull together. And the traditional bride does it as follows:
For just one vendor - say, the photographer - you have to research dozens of options online to find who has your personal taste, then call or meet with several of your favorites to discuss their pricing and what they offer, then decide on one that's best for you based on your budget and preferences and place a deposit to book them. And that's for one vendor.
You'll have do that all over again for every…single…other…vendor. Cake, caterer, florist, officiant, venue, everything. It's a long, drawn-out process. This is where many couples start to feel exhausted and overwhelmed – and you may relate! That's why our couples LOVE Wedgewood Weddings.
With the all-inclusive packages at a Wedgewood Weddings venue, your wedding planning is essentially one-and-done! We include and provide multiple vendors all in one simplistic and personalized planning process.
We'll walk you through the entire wedding-planning process - from vendors and decorations, to the timeline of your ceremony and reception, to coordinating everything on the day of. We've worked really hard on designing our packages to be flexible and the best option for a stress-free planning experience – all without breaking the bank. Think of it like bundling your cable, internet, and phone line! In a world where wedding planning is a huge production that comes with overwhelming expenses and stress, your ease of mind and happiness is our number one objective. And that's what we refer to as ValSerVenience - value, service, and convenience that you can't find at any other wedding venue!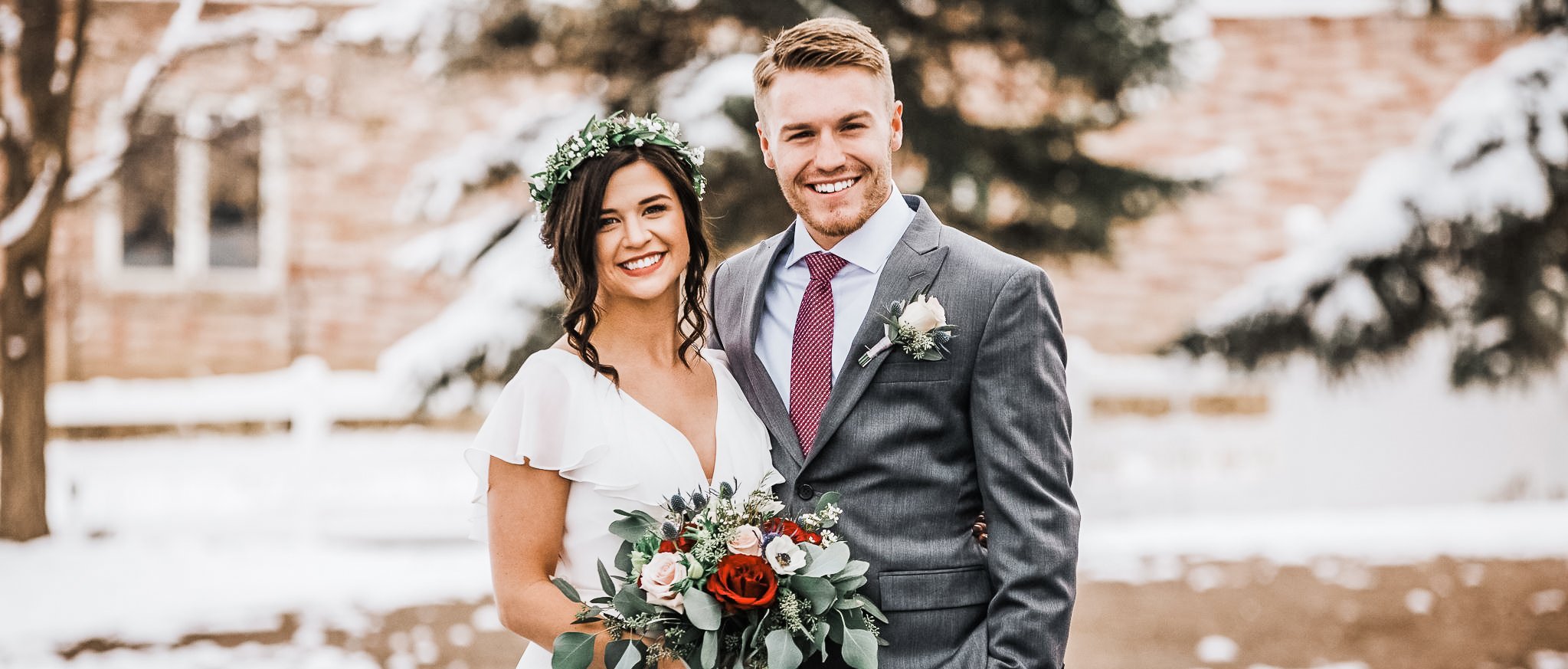 "The standard way of planning your own wedding is definitely doable but takes a great deal of time and discipline to do so. Many of our couples are working full time and would need to stick to a strict wedding checklist timeline leading up to their big day in order to maintain their sanity and not want to call the whole thing off the week of the wedding! Wedgewood Weddings's entire purpose is to make the process enjoyable and stress-free so that our couples can grow closer during this time of planning and actually be 100% emotionally present on one of the most important days of their lives."
- Nick at Fallbrook Estate by Wedgewood Weddings
It's essentially an easy, customizable, three-step process. First, you fall in love with a package that includes everything you're looking for. Second, you can see what the price is for that package based on your anticipated guest count and the time of year you'd like to get married. *Note, there may also be price differences depending on the day of the week.* Last, you can factor in service charge (an industry standard that covers the cost of the entire planning process before your wedding day) and also tax which is, of course, a legal obligation.
We promise there are no hidden fees. We believe in being up front with you about all of your wedding details – and that includes the pricing. So what you see is what you pay!
Each of our venues has different pricing and some even have slightly different packages, giving you more variety to choose from and a better ability to find what's best for you and your fiancé! You'll see that our packages are laid out to easily show what's included in each package and what the price is for each. Keep in mind that you can add or remove anything from any package!
The first chart displays the services that are offered in each package. The second chart then provides a package cost for you depending on your guest count and the time of year you'd like to get married.
Our all-inclusive packages can be customized, so you even have the freedom to pick and choose which services are right for your wedding! Many of our couples don't typically keep a package as-is, and we'll never charge your for something you're not using – so if you remove a service from a package, that will lower your cost!
Already know a guy who's a killer DJ? Got a friend who puts on one hell of a photo booth? That's never a problem! You're welcome to use your own vendors (with the exception of catering and bar services), and we won't ever penalize you for using them.
Your wedding will be custom and unique to you! There is A LOT of room for customizations, so you can make it what you want! Our weddings definitely don't look cookie-cutter! You still have the freedom to custom-design with each of our vendors and choose your favorite colors, flowers, food, décor, and more! No wedding is the same.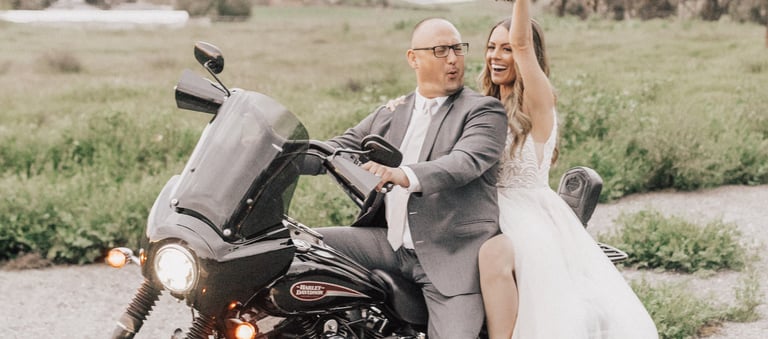 Doing the work yourself in finding the best vendors in your area can be difficult. Combing through Yelp, The Knot, Google…sometimes it's hard to know who to trust! We've already done the hard work for you and have chosen the absolute best vendors in the area to handle your wedding! We've even taken care of the negotiating with them on your behalf to get you the best value in our packages. Value = more bang for your buck.
An added benefit to using our vendors is simply that we know them and they know us. They are very familiar with our staff, how we work, the expectations, and how to coordinate their services with your Wedgewood Weddings. When you use one of our trusted vendors, you're guaranteed quality and professionalism.
"Since we work so closely with our vendors it is an easier planning process as we have direct communication with them at all times."


– Diana at Galway Downs by

Wedgewood Weddings
"We are the ones to confirm with the vendors and make sure everything is finalized for their wedding rather than the couple having to deal with all of these things the week or even the day of their wedding. They should be able to experience the best day of their lives without worrying about final payments & delivery times. The Wedgewood Weddings experience is convenient - any other way is not."
- Tori at Carmel Fields by Wedgewood Weddings
***
We offer a complimentary tour and consultation seven days a week for you! There, a consultant on site will take you on a full tour of the venue, allow you to customize a wedding package, and build you a custom proposal and quote! You'll even get to leave with all of the information so that you can refer back to it at home. This appointment takes no more than an hour and is offered every day of the week - even weekends! Reach out to us at (855) 877-9726 or Events@WedgewoodWeddings.com to book a tour at any of our venues!