Step inside our kitchen for an exclusive no-holds-barred look at what our team says are the tastiest bites on our wedding menu! In every kitchen's repertoire, there are always a few dishes that have the servers hoping Chef will make extra and, today, we're going to share what we find most mouthwatering.

Rainbow Vegetable Platter with Pesto Hummus
Discover what our team love best about our delicious wedding dishes
The secret ingredient is always love and here at Wedgewood Weddings, we pride ourselves on having the best food for your best day. To fire up your taste buds, we chatted about our favorite wedding day menu items and we're ready to dish the delight! All our food is cooked to order by our dedicated kitchen crew, led by our local chefs.


BRIE & APPLE PHYLLO KISSES


Hors d'oeuvres
Typically served during your cocktail hour, your appetizers serve several purposes – they keep tummy rumbles at bay and signal the delicious food to come. We suggest all couples choose a selection of appetizer styles to cater to people who love fresh flavors, crisp bites, and hot and cold options. For a lighter bite, our rainbow vegetable platters with assorted crackers are a great choice.
SPICY JAMAICAN JERK CHICKEN SKEWERS (GF)
Need a gluten-free option? Look no further! These skewers are tangy with the perfect spicy kick - it's hard to eat just one. I can always tell when our chef is preparing these skewers because the aroma is amazing and immediate. The grill adds the perfect texture and flavor to these tender skewers!
CHICKEN & WAFFLES WITH BOURBON SYRUP
This appetizer is so indulgent and delivers the perfect combination of salty and sweet. A sweet waffle next to a savory, crunchy bite of fried chicken is a combination you don't want to miss! If that isn't enough, the bites are topped with decadent Bourbon syrup. This fan-favorite appetizer is a classic for good reason and a surefire winner when kids are celebrating with you!
AHI TUNA SASHIMI WONTONS WITH WASABI CREAM (GF)
Our wontons are hands down one of my favorite apps. This app has the perfect combination of texture and flavor with cubes of buttery ahi tuna atop a crispy fried wonton. Our chef dresses each heavenly bite with a wasabi cream drizzle and sesame seeds which greatly enhance the flavor profile. This appetizer is great year-round and an elegant addition your guests will love! When we see these on the menu we get excited and linger in the kitchen for a little too long waiting to sneak a few.
PORK BELLY BLT CROSTINI
The pork belly BLT crostini is one of the newest items on the menu and, honestly, we're so glad to have them. The crunch of the crostini with the tenderness of the pork makes for the perfect combination! These are a great choice for every age group.
MINI CRAB CAKES WITH SPICY REMOULADE
Every couple should consider the mini crab cakes with spicy remoulade: they burst with flavor. Some will take two bites, others will eat it in one fell swoop but you'll definitely love the taste of these if you love seafood!
BACON-WRAPPED WILD SCALLOPS (GF)
Another gluten-free option, the bacon-wrapped wild scallops are super tasty. If you can't tell already: we love fish and who doesn't love bacon? This amazing appetizer is simple yet sophisticated. The smoky flavor from the bacon paired with the sweetness of the scallop makes for the perfect cocktail party appetizer.
BRIE & APPLE PHYLLO KISSES (V)
The brie and apple phyllo kisses remind me of thanksgiving as a child. They have the perfect crunch and delicious ooze and taste wonderful year-round. These are always gone fast - and that's a great sign if we ever saw one!



Couples' favorites:
Ahi Tuna Sashimi Wontons with Wasabi Cream
Balsamic & Strawberry Crostini
Guests always swoon for:
Variety of Domestic & imported Cheese with Wafers
Pulled Pork Canapes with Pineapple Salsa



Fresh Mozzarella & Grape Tomato Caprese Skewer


The Main Event
With the option of plated or buffet food service, you can provide your guests with a selection of delicious wedding entrées and sides that will fuel them for hours of dancing! If you want to narrow the choice: you can select a single entrée or pair two for our famous 'duet plate' - two entrées side by side.
Our tortellini, panko-crusted chicken, and carving stations are incredibly popular and you can always see guests make a beeline for second helpings! As a team, we always love to sample these, together with our famous scalloped potatoes which taste decadently good.
RASPBERRY WALNUT SALAD (GF / V)
This summer salad brings color and style to any meal. A crisp bed of crunchy romaine, garnished with walnuts, crumbled feta, and fresh raspberries, then finished with a sweet and tangy raspberry dressing – this salad is fit for a queen.
CREMINI MUSHROOM CHICKEN MARSALA
A classic chicken entrée that your guests are sure to love! Chicken breasts are slow-cooked to golden perfection and paired with a rich and smooth, creamy sauce of dark marsala wine and tasty sautéed mushrooms. This is perfect for long winter nights but light enough for summer festivities too.
FIVE CHEESE TORTELLINI PESTO PARMESAN (V)
This sophisticated yet comforting dish appeals to vegetarians and is perfect for all ages and taste buds. who doesn't love a dish full of cheese and flavor? Sautéed mushrooms bask in a bed of creamy pesto sauce, garnished with fresh Roma tomatoes and parmesan cheese. Perfectly swirled to create a delectable flavor that definitely keeps you wanting more.
OVEN-ROASTED SALMON WITH TARRAGON BUTTER SAUCE (GF)
This pretty dish is another firm favorite for our crew. We love the tender filet drizzled with a light hollandaise sauce because it's a perfect modern twist to a classic homestyle béarnaise sauce. The tarragon butter sauce is light and refreshing and adds extra vibrancy to slow-cooked salmon.
ROASTED PETITE FILET MIGNON WITH SAVORY DEMI-GLACE (GF)
Decadence on a plate! Treat your guests to tender, lean filet mignon draped in a robust demi-glace bursting with flavors of thyme and garlic. Each aromatic and tender bite is accentuated by a rich jus and can be accompanied by your favorite seasonal vegetables but we love it with a mashed potato bar! This one is a crowd-pleaser and makes any event feel like a true feast.
GARLIC MASHED POTATOES (GF / V)
These scrumptious garlic mashed potatoes are amazing in every way. Yukon potatoes whipped until smooth, with fresh roasted garlic, butter, and salt added to take your taste buds to pure bliss. Each melt-in-your-mouth bite will lead to just one more!


Couples always want:
Panko Parmesan Crusted Chicken with Sherry Cream
Carved Herb-Crusted Beef tenderloin with Au Jus (GF)
Guests go wild for:
Polenta & Red Pepper, Roasted Mushroom Stack (GF)
Charred Lemon Chicken Piccata



Our wedding menu has something for everyone and we could have spent all day chatting about our favorite wedding menu options but the clock struck midday and we had to start preparing for today's gorgeous wedding. Plus, we could already detect our kitchen team hard at work preparing a feast. It's extremely likely that the aroma's making their way into our office had a big influence - and we may well have picked other favorites tomorrow.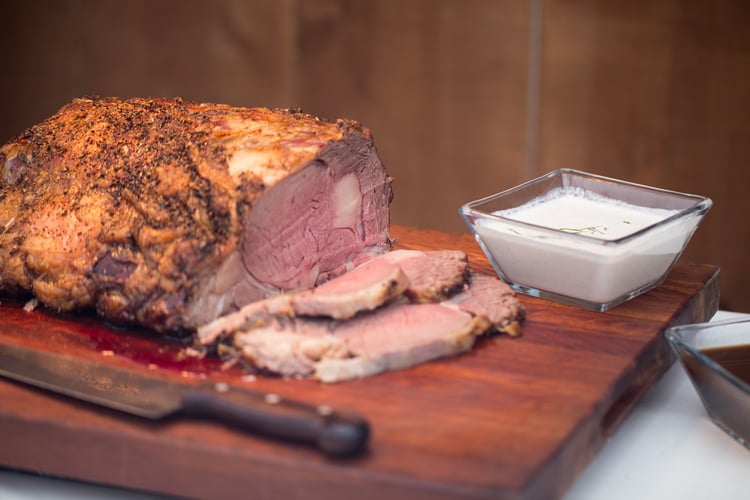 When couples choose a buffet, the most popular selection is something from the Carving Station

The best compliment for any chef is someone coming back for more. A recent guest raved out our menu options, saying:
"The meal and appetizers were well presented and prepared and most importantly delicious. We definitely did not leave hungry"
Happily, we have confirmation that he meant every word, When he proposed, he and his fiancée chose Wedgewood Weddings! We're excited to welcome them back - and make sure he has time to sample all the menu options they choose.
Hands down there is not a dish on our menu that we do not enjoy - although we all go wild for different flavors. Most of us are fans of fresh-caught seafood, whereas many in my team love red meat. There are also a few vegetarians and vegans in our midst and some prefer gluten-free or dairy-free or have dietary restrictions. The one thing we all agree on with our wedding menus is that our culinary team are master chefs and everything coming through their doors is delicious!