Having the right person to officiate your wedding is one of the most important aspects of your wedding ceremony. This person sets the tone for the entire ceremony - after all, they're the one doing 90% of the talking! Use our guide to help you find the officiant that best suits your personality and will deliver an amazing ceremony to remember.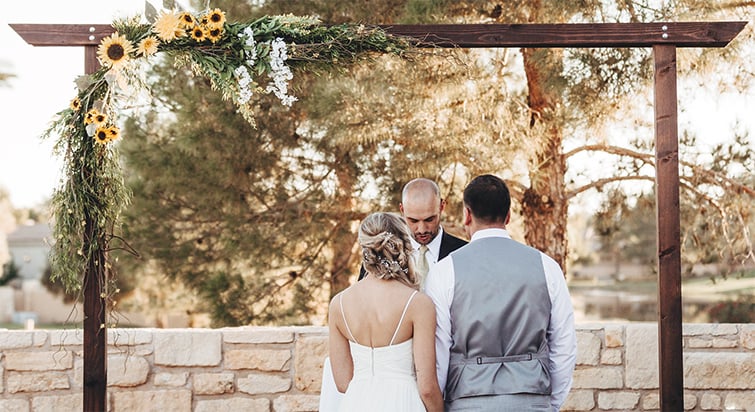 Are you available on my wedding date?
Are you available to travel if needed?
What type of weddings have you officiated?
How many weddings have you performed?
What is your ceremony style?
Do you require any pre-marital counseling or religious class?
What are your fees?
Do you have samples of ceremonies to show me? Will you provide us with the wording of our ceremony?
Can you help me write my vows?
What is your wedding officiant attire?
Will you participate in the rehearsal?
Would you like to join us at the reception?
Can you do personalized rituals within the ceremony (rose ceremony, unity candle, or sand pouring)?
What happens if you are sick or late?
And finally, one very important question for you!
How do YOU feel about this wedding officiant?