Insider Tip: Book Your Wedding Vendors Before December 26


By Julia Henning


If you're newly engaged, you've probably figured out that May through October is wedding season in most of the USA. What you may not know is, for wedding professionals, January through March is known as 'Engagement Season'. Actually, the phone starts ringing on December 26th and it doesn't start to slow down until a few weeks after Valentine's Day. Don't believe me? Wedgewood Weddings has more than 40 wedding venues throughout the United States and one year, the week before Christmas, we had about 9,000 visitors to our website. The week after Christmas we had more than 25,000.
Why Does The Vendor Booking Date Matter?
Why does this happen? Obviously a lot of couples get engaged over the holidays. However, a lot of the people we meet in January and February have been engaged for several months but waited until after the New Year to start planning.
I have my theories as to why couples that get engaged over the summer and fall wait until January to start the planning process. First of all, it's hard to invest your initial down payments for a wedding venue or vendors right in the middle of holiday shopping season. Second, I think that if you're engaged but haven't started planning, there is a good chance you'll spend the holiday season listening to your friends and family hassle you about setting your wedding date. You may be motivated to start wedding planning just to quiet them.

Planning, And Timing, matters
Finally, I think a lot of people have simply been procrastinating. For every one eager beaver bride who has been ready to start planning since she was eight-years-old, we meet at least three brides with hectic schedules and tight budgets who feel a little overwhelmed by the whole process.
I totally sympathize with these brides. Wedding planning is a lot of work and getting started can be intimidating. But something happens psychologically at the turn of a new year. That calendar says, "2020" and procrastinating brides and grooms panic ("we wanted to get married in 2020 and now it is 2020″). They pick up the phone the first week of January and join the masses, scheduling their initial consultation.
If you are one of those people, engaged but haven't started planning, I urge you to start now. Come January you will be fighting the crowds for available dates. It's hard to get a deal from a vendor when they've got a line of potential clients out the door. It might not seem fair, but it is the reality. Almost nobody books a wedding between Thanksgiving and Christmas. If you want to be the one with the leverage, call your potential wedding vendors now. We will sit by the phone, staring at it, waiting for it to ring and desperate to hear from you.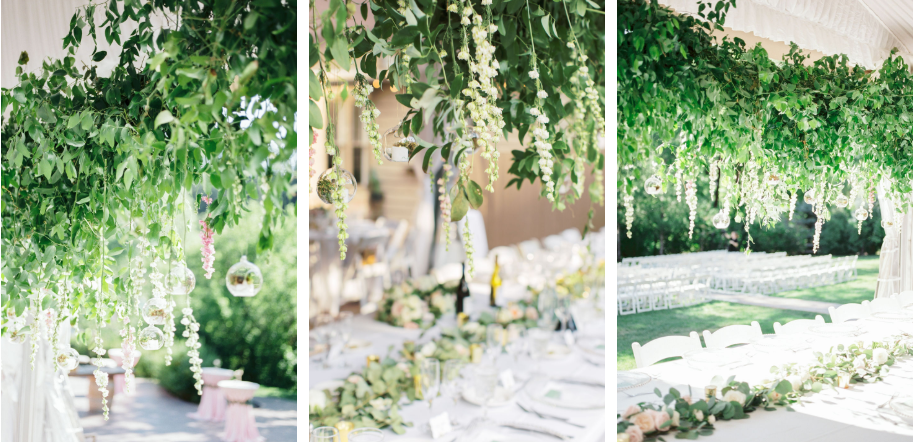 ***