14 min read
Essential Wedding Planning Timeline
Cassie Allinger Sep 7, 2022 1:50:00 PM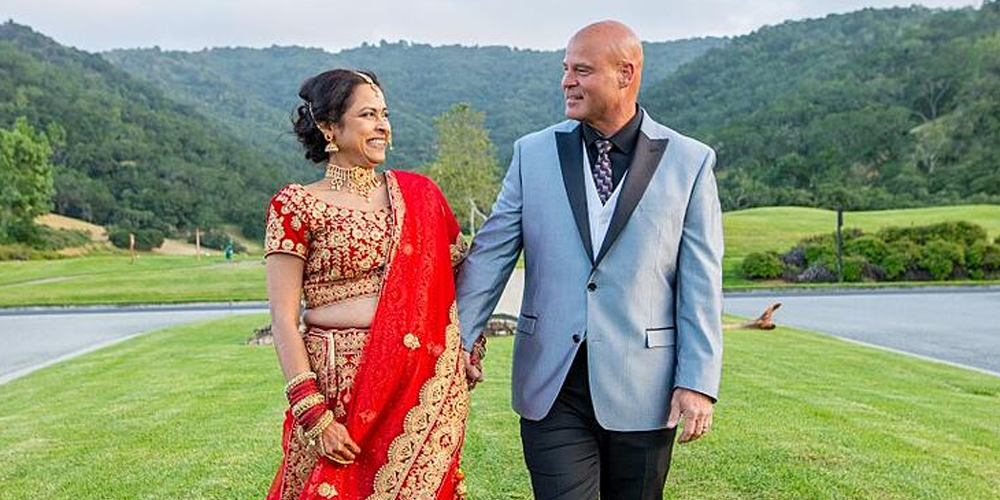 Congratulations are in order for the happy couple! Once you're done celebrating and enjoying time with loved ones, it's time to start thinking about your wedding planning timeline. You may have a couple of questions such as how long does it take to plan a wedding or what needs to be done to make your big day happen? We've got you covered with everything you need for a wedding planning checklist and timeline for each step of the process.
Firstly, planning a wedding can take as long as you like. Want to say 'I do' next week? Great, let's hustle! Prefer to take your time and enjoy your engagement? That's all good too. Most couples choose between 10 and 15 months for their planning. Use the wedding timeline below as a guide and you can stretch or shrink your milestones as needed.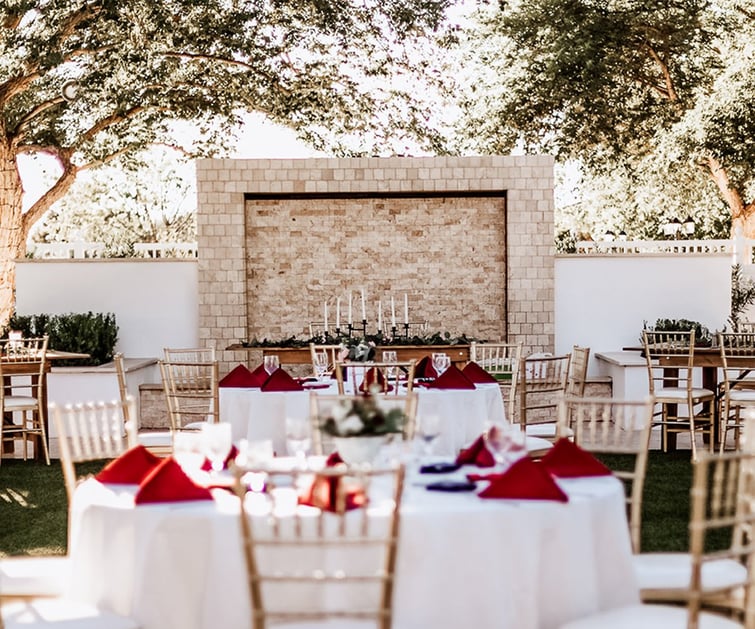 Lindsay Grove, Az
Your Wedding Planning Checklist Timeline
The big question of when to start planning your wedding depends on the couple. Some prefer to enjoy the engaged lifestyle, while others want to set a date immediately and may need to begin the process a little sooner. The main thing to keep in mind with the timeline is that venues may be booked for a year or two in advance, which could affect your wedding checklist timeline.
If you want time to relax and bask in your newly engaged relationship status, you can choose a wedding date that's two years away or more. This will give you plenty of time to plan things out without any rush.
But if you want to get married within a year, then the planning needs to start quickly.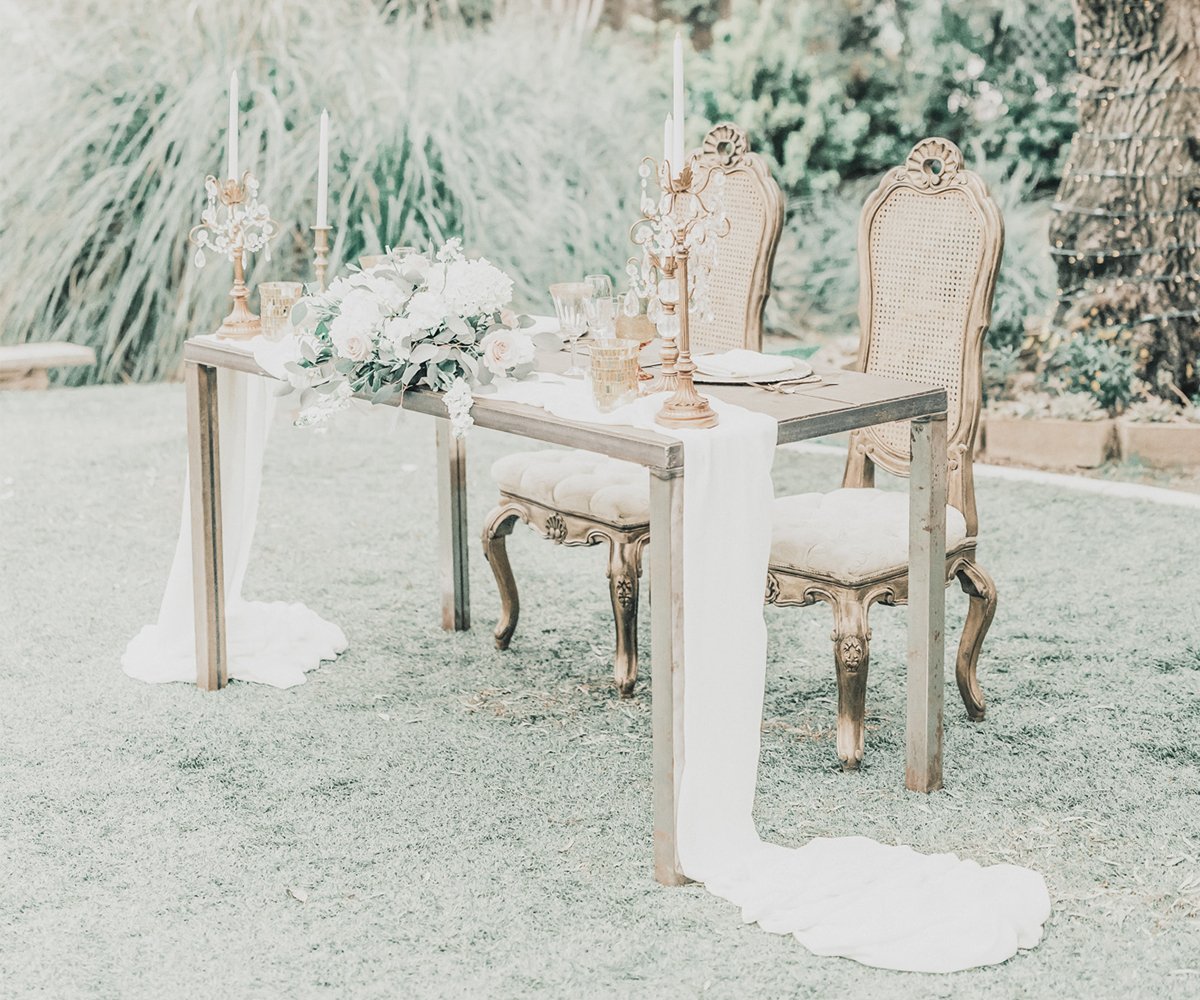 12-15 MONTHS OUT:
Here's what you should be doing 12-15 months out from your selected date.
1: Start imagining Your Wedding
Picture your wedding in your mind or find that wedding Pinterest board with all of your ideas. What season did you imagine getting married in? Are you going with a band or a DJ? Is the venue more rustic and romantic, or modern and unique? Do you have a big white wedding cake or several tiers of cupcakes? Is there a specific theme related to a secret garden or a winter wonderland?
The point of this step is to really think about what you'd like your wedding to look like and what styles speak to you and your partner. Once you have both settled on a theme and style: make two lists. The first list is the items you need, like a venue, dresses, tuxes, music, cake, and flowers. The second list is what you would like to have but will be fine if you can't get them, like personalized candy at every place setting. Now it's time to consider where and when you'd like to get married.
2: Book a Venue
You might assume that touring the venue now, let alone booking the venue, is a little early but venues fill up quickly, some booking several years in advance.
The most important reason to book your venue now is to lock in your price and confirm the date and location for your save-the-date cards and all-important wedding vendors.
3: Pick a Wedding Season
Figuring out your style will help when it comes to choosing the season for your wedding. Speak to the venue team about availability and how your vision can be created in each season. If your wedding colors are bright and playful you might choose a garden location and focus on a spring or summer wedding date. Or if you are drawn to orange/red/dark green colors you might consider a cooler climate and pick a Colorado venue for a late fall or winter wedding.
What if you like green colors and want a summer wedding? A nice bright yellow or green with some pink could be just the color palette. Your style can be tweaked to fit any time of year or, we say; select Arizona which boasts gorgeous venues for summertime 12 months a year!
Once you decide on a time and day for the wedding, it's important to start finalizing your budget.



4: Decide on a Budget
Even if you might not be personally paying for the wedding, it is still a good idea to budget out what everything will cost.

You can do this by creating an Excel spreadsheet or ask your venue team to create a custom price proposal for you that spans all your must-haves and a second that includes your wants too. Having several proposals to compare all your out-the-door costs makes deciding your wedding budget really manageable.
Always remember, you're in control of your budget so you say want's important and what can fall by the wayside. With the venue, food and bar locked down, you can play with the attire, photography, favors, etc. until you create a budget that matches your funds.
One of the biggest benefits of preparng your budget this way is that it could help you get an expensive need. Suppose you have found a wedding dress that is simply perfect. It needs little-no alterations, and you look like a dream in it. The only downside is the price. If this dress is truly "The One," you can add the dress price to the excel sheet. How over budget is the dress? Can any want items be taken out to make the dress an option that doesn't blow the budget?
"You have a full-time life, and probably a full-time job too, so ask for help. Your friends will be pleased to help – so long as you ask nicely and don't start micro-managing. Remember you're their friend, not their boss."
- Ashley, Sterling Hills by Wedgewood Weddings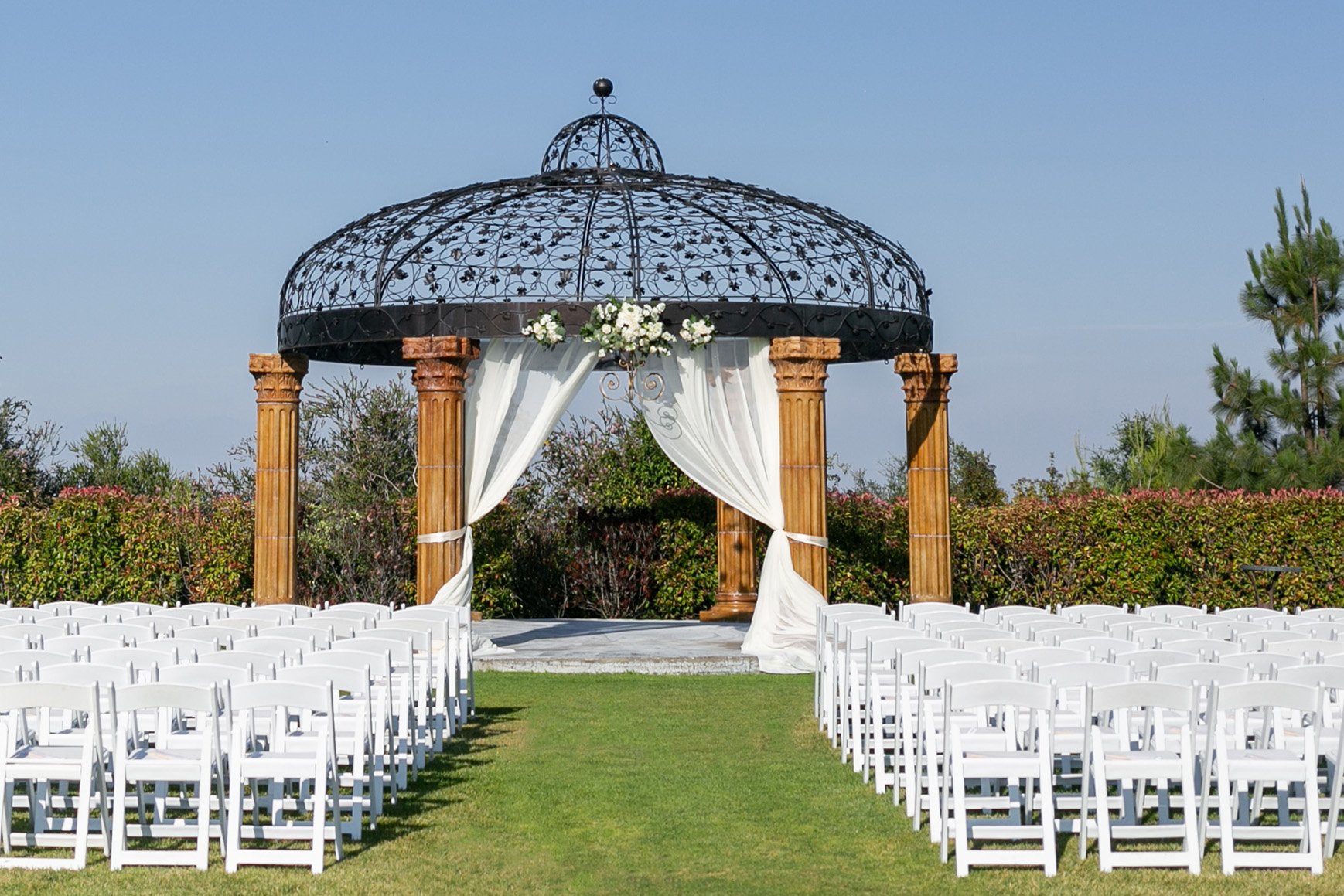 12 MONTHS OUT
So far, you've decided on a style/theme, venue, date, and budget. Now it's time to get into some of the other items on your wedding planning checklist.
1: Make a Wedding Website
A wedding website is not required but having one can help. They are a free way to post valuable information like where and when the wedding will be, where you're registered, and the dress code. Some even have an RSVP feature so you will easily get an updated headcount. A wedding website also allows you to show off your style and gives guests a little preview of what theme you are going for. Another reason to consider a wedding webpage is that you can update information as you go.
For instance, let's say you don't have a wedding registry at the moment because you're still deciding exactly what you want. When you do have one, you can update the webpage and list it.
2: Start Browsing Wedding Outfits
Now is the time to make those wedding shop appointments. Doing this early on is optimal in case there are any hiccups in shipping or alterations. This also gives you time to shop around and find the one without feeling like you have to buy one that looks pretty, but not perfect.
3: Research and Book Vendors
Research and meet with prospective vendors. You'll want to consider florists, DJs, bands, cake makers, drapers, officiants, the list can go on and on... Your venue team will provide introduce you to their recommended vendors - these folks are guaranteed to be professional and creative.
Top tip: if your wedding is within the next four months, you can usually ask for a vendor discount of a hundred dollars or more. Be fair but also keep your budget in mind, a saving here and there means you can splurge on something else!
Popular vendors like photographers with top reviews often book up quickly. So be sure to meet with high-demand vendors first to see if they are what you are looking for. Pay attention to how you feel when you meet. Do you feel like you are just another number? Or are you getting the attention your wedding deserves? Choosing a wedding photographer is an important decision in this process.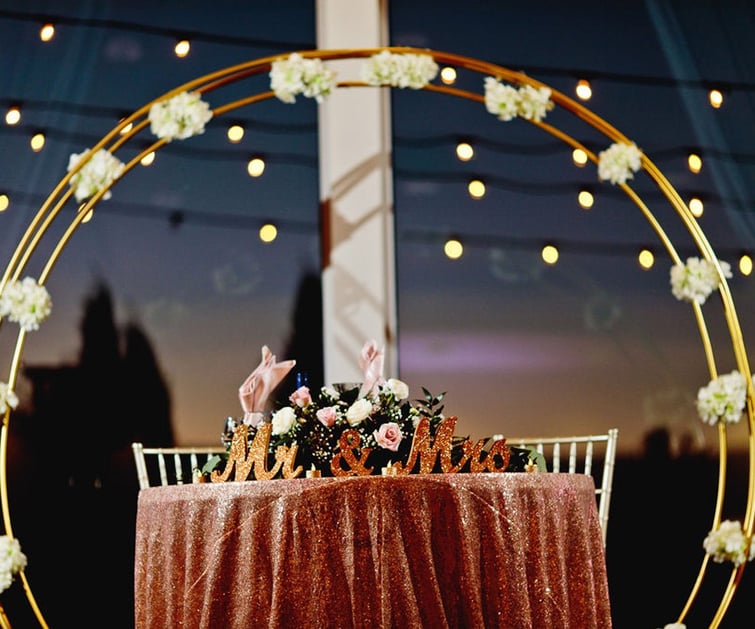 6-9 MONTHS OUT:
By now you have locked down your venue, met some vendors, and possibly bought some wedding outfits. Now you can move on to some of the more exciting items on your wedding planning timeline.
1: Send Save the Dates
While you can post this information on your wedding website, sending out save-the-date cards is great for guests who aren't website savvy. Recipients can also put the cards in an easy-to-access place, so they won't forget to RSVP. It's also a great excuse to have a photoshoot with your future spouse.
2: Register for Gifts
If you haven't already done so, set up a wedding registry. One tip is to register for gifts with a wide range of prices. That way guests won't feel like they have to buy something they can't afford and allows guests to go in together on higher-priced items.
3: Lock Down Remaining Vendors
I know we talked about vendors in the section above but now is the time to finalize any that you may have still been considering. Make your final bookings so you aren't left in the lurch missing a DJ or band.
4: Order Wedding Attire
Any dresses or suits need to be ordered at this point for the couple, along with anything else wardrobe-related. If you are planning on wearing a different dress for the reception it's best to look now and place orders in case alterations are needed.
5: Reserve a Block of Rooms at a Hotel for Out-of-Town Guests
Find a hotel near the wedding venue and reserve a block of rooms for your out-of-town guests. Also, check into shuttles the hotel may have. If they are close enough to the venue, they may have a shuttle that runs to the venue at certain times. If not, be sure all your out-of-towners have access to a ride or use a ride-sharing app. Once you have hotel info, you can put it on your wedding website.
We recommend Helms Briscoe if you want a concierge service that will manage all room blocks for you.
6: Buy Wedding Insurance
This is something you should consider for a few reasons. First, some venues require it. Second, you do not have a magic ball that will tell how your special day will go. Odds are your day will be filled with love, pictures, and many moments you will want to remember for a lifetime. But wedding insurance is for just-in-case. You buy it knowing you most likely won't need it.
7: Start Browsing Formal Wear for the Wedding Party
Now that your and your partner's attire is secured, it's time to ensure the wedding party is taken care of. If you have a specific wedding color in mind, bring a swatch of it so the bridal shop can find something that either matches it or complements it.
Some bridal/attire shops will even give you a color swatch that you can send to out-of-state bridal party members, so they know what to get in case of ordering dresses from different shops.
8: Schedule Trials with a Few Beauty Specialists
If you created a Pinterest board of wedding ideas, you no doubt have one for wedding hairstyles and make-up. Now is the time to select your favorite looks and bring them to your potential beauty specialists.
In the trials, you will get to see what your wedding hair and makeup could look like. Plus, since this is just a trial you can make changes. For instance, say you try a hairstyle out, but as you wear it, you realize it's not comfortable or what you imagined. You can try a different style or adjust the current style to match the look you're going for. The same goes for your makeup.

Once you have found the perfect style and specialist, book them for the day. You will rest easier knowing that's another item off your to-do list.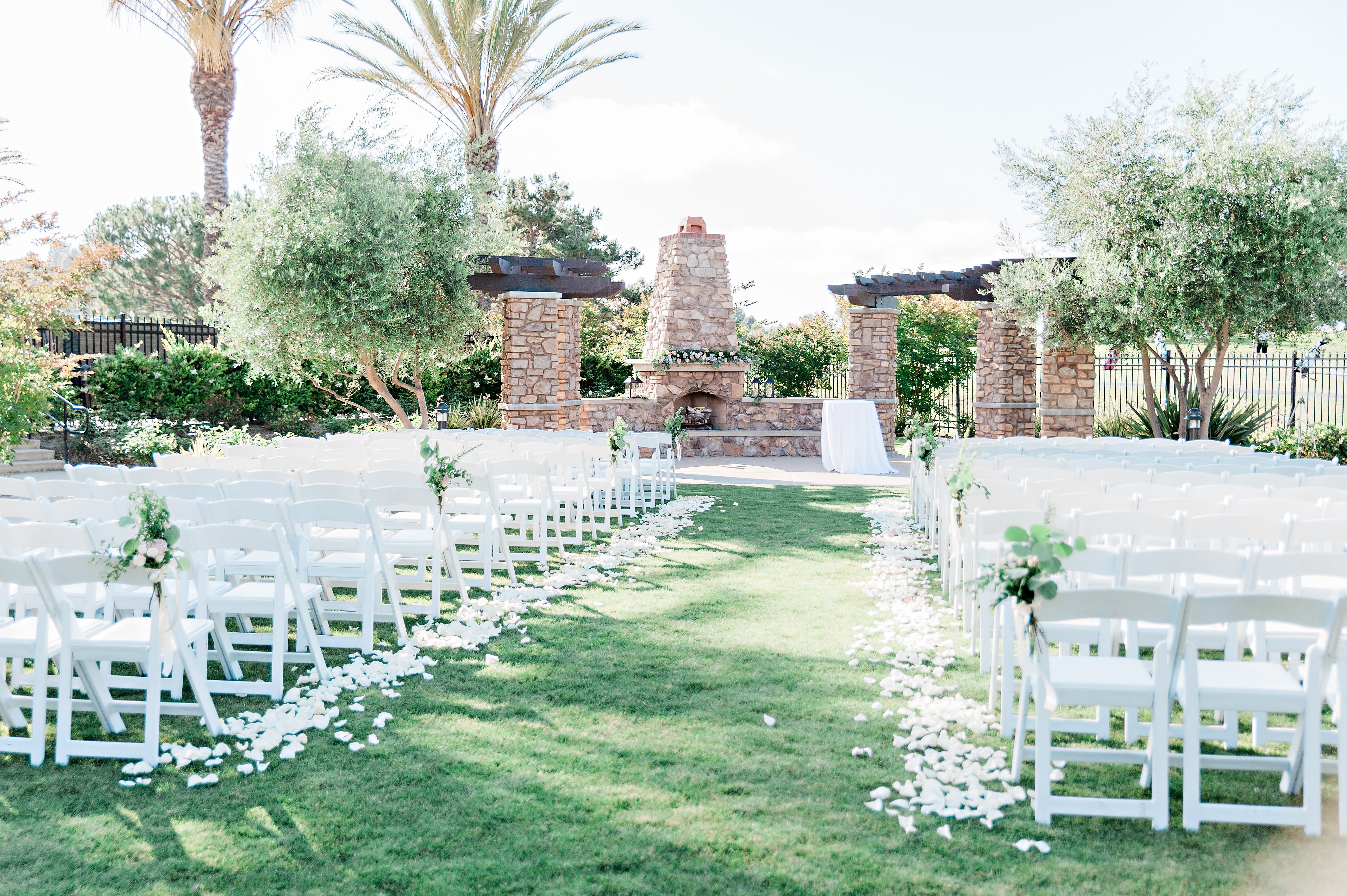 Aliso Viejo, CA
4-5 MONTHS OUT:
Congrats! You have reached halfway point of your wedding planning timeline and are well on your way to reaching the finish line. Now is the time to handle some of the smaller details.
1: Finalize Your Flower Proposal with the Florist
Now is the time to finish all the flower details. Centerpieces, boutonnieres, and everything in between need to be finalized for the big day.
2: Buy Wedding Attire Accessories
You may have the dresses and tux, but what about shoes and jewelry? Does the wedding party have their shoes and accessories? Get everything you need for a complete outfit. If there are any shoe colors you'd like the bridal party to wear, let them know, as finding the color or dyeing the shoes may take some time.
3: Consider Dance Lessons
You don't have to take lessons if you have a dance background or feel comfortable on the dance floor. But if you're a little nervous about your first dance, getting lessons may help calm the nerves. Practice does a wonderful thing for confidence and lessons are the perfect way to practice your first dance and even create some beautiful choreography to impress your guests.
4: Purchase or Rent the Décor
If you have not purchased or rented your wedding décor by now, it's time to get started. Decor includes charger plates, centerpieces, drapery, florals, signage...
5: Order Invitations
Ordering invitations is another great thing to do earlier. you're going to want to get your invites in front of potential guests at least four months out, so they can start looking forward to all the details of your nuptials.
6: Purchase Wedding Bands
Purchasing your wedding bands now is perfect in case you need to get them resized. You don't want to end up with no ring on the big day because it's still at the jeweler or you couldn't find one that you love.
7: Order Wedding Favors
Order all the wedding favors and set them aside. You'll feel much better knowing this is off your list.
8: Meet With Your Planner
Contact your wedding planner and talk about what else needs to be done. At Wedgewood Weddings we set these calls four months out from your wedding so we can help you prioritize and ensure nothing is missed.
"Lots of couples start their wedding planning with oomph then relax and let the tasks pile up so the final six weeks feel like a slog. Working little and often really helps you stay on top of all the details."
- Torey, Carmel Fields by Wedgewood Weddings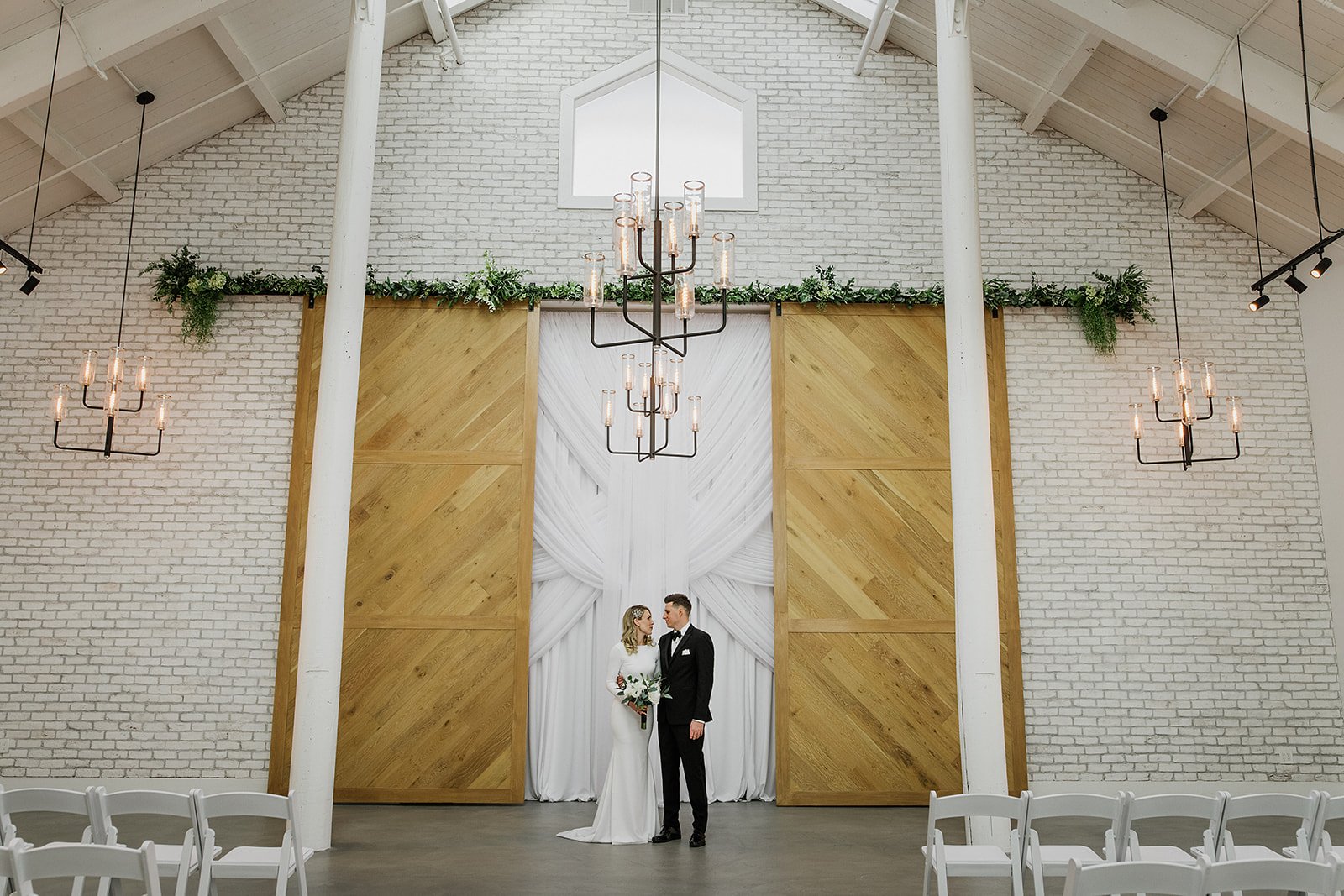 2-3 MONTHS OUT:
While the wedding planning timeline is winding down there are still things you need to do, like:
1: Finalize Your Music Playlist
Take one last listen to your chosen songs and make any changes as needed. Pick out your first dance song if you have not already done so.
2: Apply for a Local Marriage License
Applying for a license now might seem premature. But it's better to get it out of the way now in case there is any red tape you need to get through. You will pick it up closer to the wedding date. In fact, this is a good time to ask when you can and should pick it up.
3: Design and Order the Cake with Your Baker
You will be surprised to know that even the simplest wedding cake design can take a seemingly inordinate amount of time to make. That's why we suggest ordering it now to give your baker plenty of time to bake and decorate the cake.
4: Have Your Shower!
Luckily you won't need to do anything but sit and enjoy the people, presents, and food.
5: Finalize Wedding Party Attire
Make a checklist of all wedding attire and where everything will be kept. Check things off the list as you grab them and note any missing items. Put everything in a safe place, so you're not searching for your necklace on your big day.
6: Arrange Transportation for the Wedding Day
This means ordering the limo/vintage car/ponty and trap/tandem bicycle and double-checking guest transportation options. Maybe consider getting a party bus? That way guests can celebrate safely knowing they have a ride back to the hotel.
7: Finalize Your Ceremony Script with Your Officiant
Schedule a meeting with your officiant and go over the wedding day script. Are there any changes you want to make? Or is the script good to go for the wedding day?
8: Mail Your Invitations
Mail your wedding invitations and make any needed updates to the wedding website. If you're accepting RSVPs on a website, it should keep a running tally, but if not, have one of your wedding party members keep track of the headcount as the numbers come in.
9: Start Working on Your Vows
Run your vows by someone to see if they fit the tone you're going for. If you are not writing your own vows have a drink and relax. This whole process can be a stressor, so it is important to take breaks now and then.
10: Purchase Gifts for Your Parents and Wedding Party
Your parents and wedding party will probably have helped you a lot. Giving them a gift is a generous and thoughtful way to thank them for their love and support during this time. Some great options include matching jewelry for your wedding party and the moms, and jewelry or flasks for the men.
11: Buy Your Guest Book
Take a look at your venue preparation checklist and check off items as you buy them, like the guest book. Be sure to buy some nice pens for the day.
12: Order Any Signs
This includes welcome signs and seating charts now that your RSVP list is nearly confirmed.
13: Arrange Your Fittings
These include your first, second, and final fitting appointments for your wedding outfits.
14: Create a Timeline for the Wedding Day
Having a timeline of the wedding day helps things go smoother. Be sure to share it with family, wedding party, photographer, videographer, and DJ.
15: Finalize Your Menu Choices
Make any last moment changes and lock in your final choices for the wedding menu.
16: Have Your Final Details Call With Your Wedding Planner
At Wedgewood Weddings, these are usually set six weeks before your wedding so you have time to lock in the final details. Expect the call to take between one and two hours and we'll work through a checklist together to make sure nothing is forgotten. Have a list of any questions you might have about the big day.
"Use your Details Call with your Wedgewood Weddings team to go over everything. Make a list ahead of time so we can be extra useful. But no worries if you forget something – we're always happy to help."
- Marissa, University Club by Wedgewood Weddings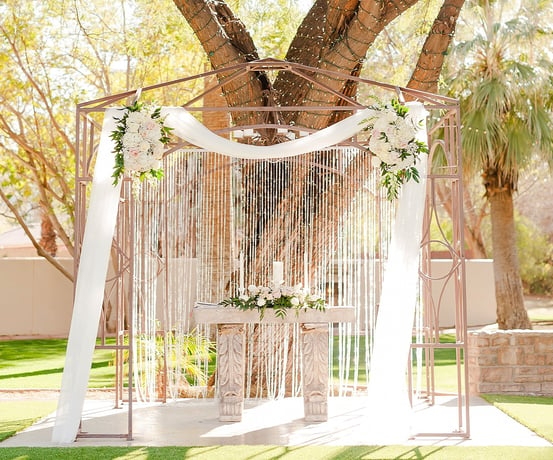 1 MONTH OUT:
Congratulations on nearing the end of your wedding planning timeline! The date is getting close and before you know it, you'll sipping champagne with your new spouse. Here is what you should do with four weeks to go.
1: Have Your Final Fitting
This should be pretty simple and only small alterations should be needed for your wedding day outfit. This also gives you an opportunity to break in new shoes, and get used to the weight/feel of new jewelry before the big day.
Talk about the type of photos you would love to have and when. Some like to get a few quick shots before everything gears up while others stick to tradition and wait until after the ceremony.
3: Put Together Welcome Bags
If you're doing them, that is. This can be a fun gift for your guests if you're doing an extended wedding event. Depending on the theme, you may want to include beach accessories or even fuzzy socks and slippers for a winter event.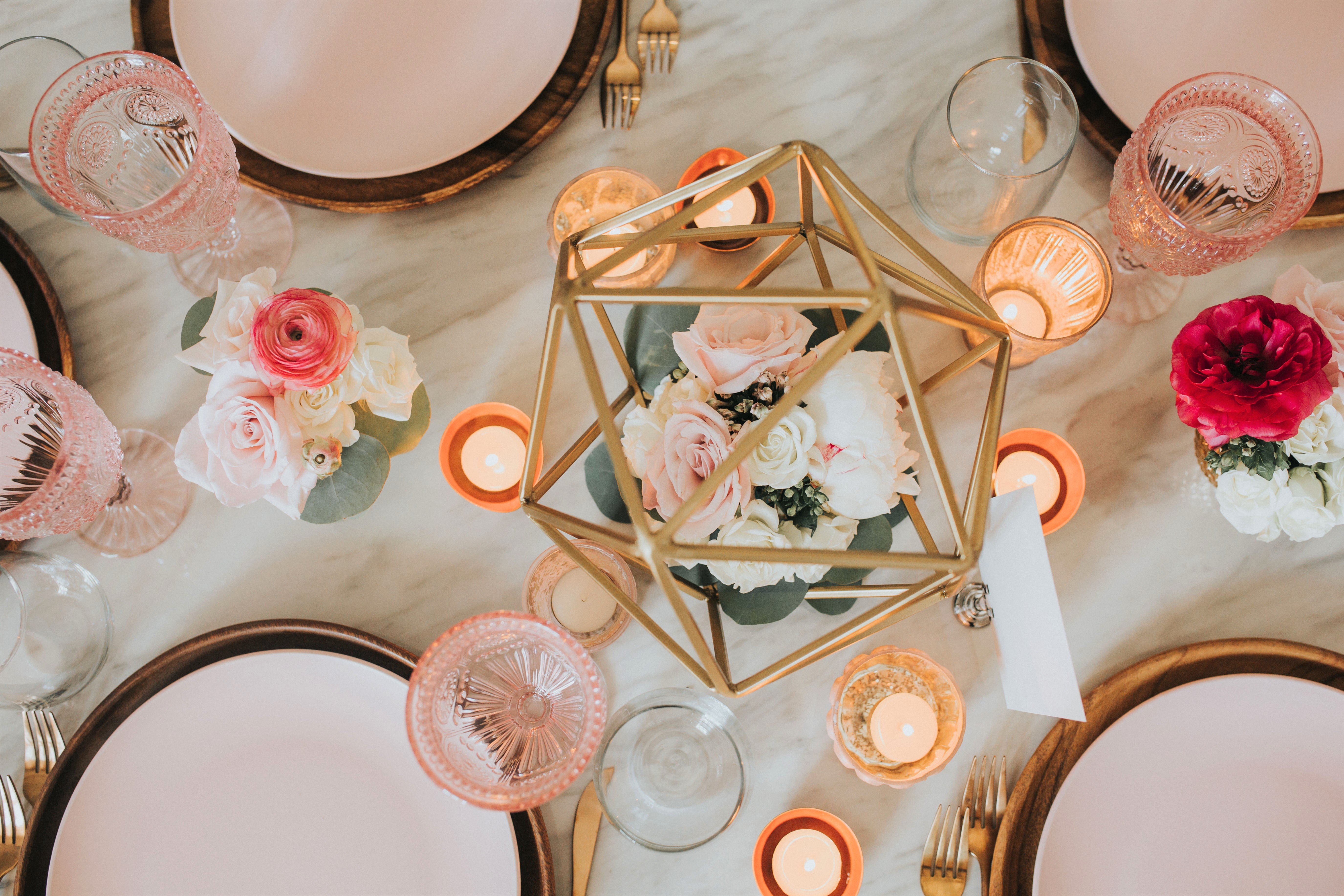 2 WEEKS BEFORE:
You have reached the home stretch and your wedding timeline is nearing the end. Here's your checklist when you're two weeks out.
1: Check RSVPs
Check-in with a wedding party member who oversees the RSVPs. Get a final headcount.
2: Confirm Appointments
Hair appointments, spray-tan touchups, and any other appointments you are having the day of should be confirmed now. Also confirm where the appointments will be, as far as whether they will be at home, in the salon, or at the venue.
3: Have a Final Meeting With Your Planner
Have your final headcount ready and talk through any last-minute details. If you have any questions, ask away. At Wedgewood Weddings, our wedding planners are here to help and want your day to be special.
4: Finalize the Seating Chart
If you are using one, get a wedding seating chart and lock in who sits where. Also, get escort cards if you are using them instead of a chart.
5: Finalize Pick-up Times for the Wedding Attire
Confirm with the menswear/bridal shops or alteration business when the wedding attire can be picked up.
6: Confirm All Final Payments
Complete any outstanding and final payments. If some aren't due yet, find when they are and set reminders.
7: Double-Check Your Schedule
Look at the schedule for the day of and make sure your VIPs have all the details they need.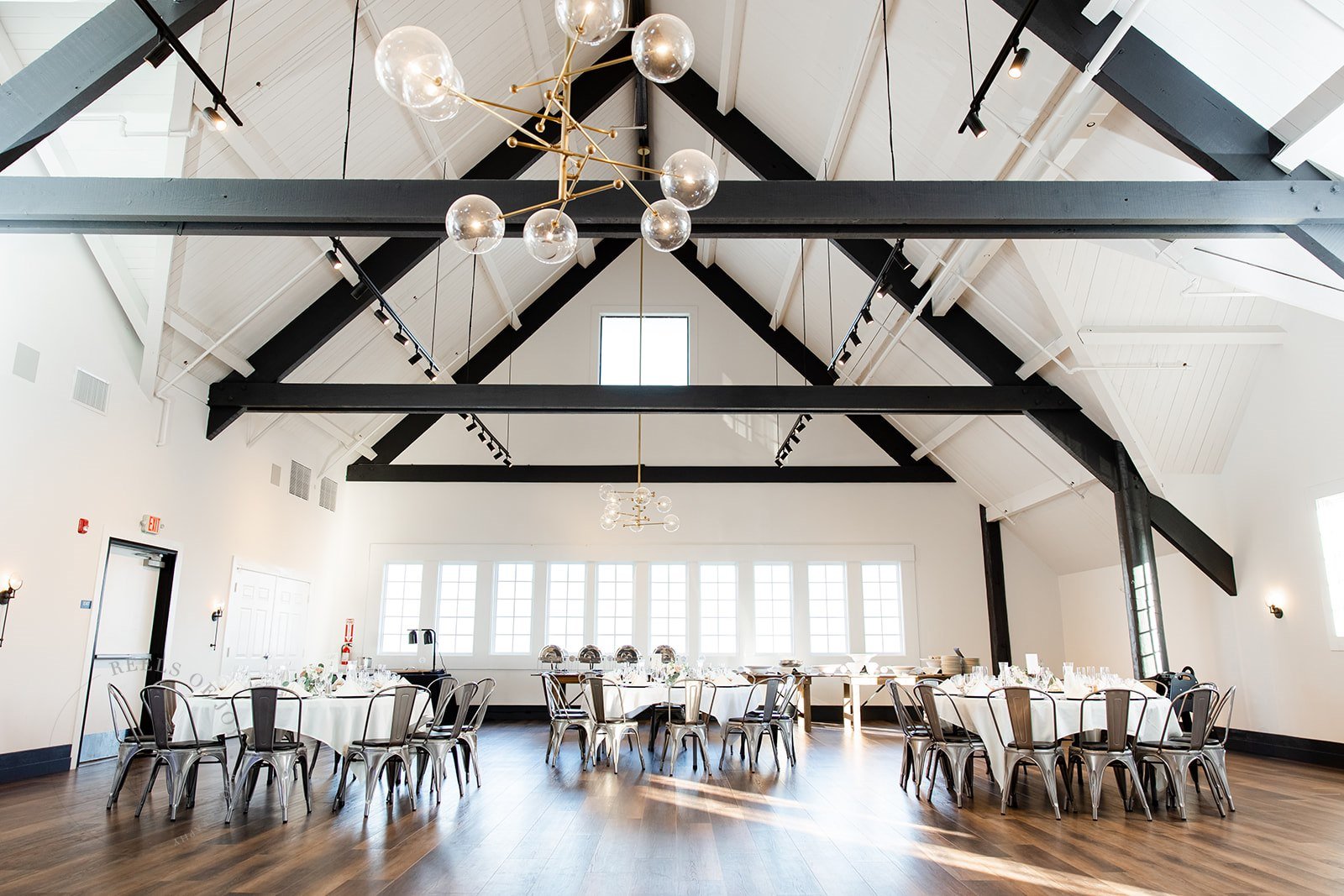 DAYS BEFORE:
Things are really amping up now. Before you know it, you will be walking down the aisle to your love! We suggest making time to relax a priority at this point.
1: Pick Up Your Marriage License
Pick up your license and put it in a safe place. If the officiant is someone you know well, like a family friend, leave the license with them.
2: Deliver Welcome Bags
If you chose to have welcome bags, gather them up and deliver them to surprise and delight your friends and family.
3: Complete Beauty Routine
If there is anything beauty-related you want before the big day, have it done now. This includes nails, haircut or color, and spray tans. It might also be a good idea to take some time to yourself to relax, whether that be a massage or a face mask (just don't try any new beauty products or services that could affect your skin and cause a reaction!).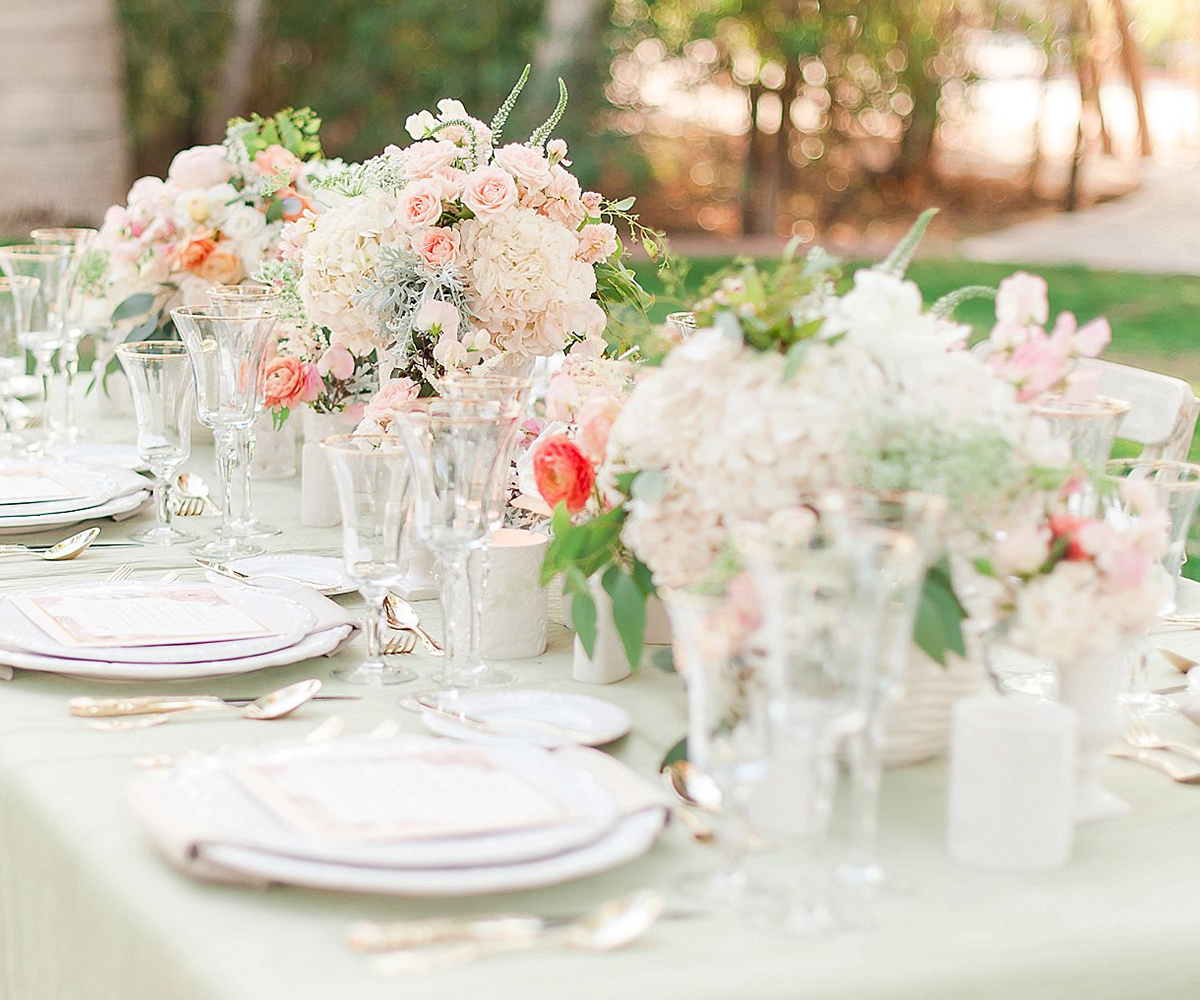 DAY OF:
Congratulations! You have made it to your special day. Here are the tasks you need to complete and some recommendations to help the day go as smoothly as possible.
1: Eat a Protein-Rich Meal
Why protein? Because it takes the body longer to digest protein and you will not have much time to sit and eat once things get going. There are a variety of protein choices for any diet, and this meal will help you stay full and energized for the big day.
You can also have someone from the wedding party bring in some snacks and champagne to have while you're getting dressed and ready.
2: Take a Deep Breath
This day is going to go by quickly. If you do not take a moment to breathe a little you might feel like you are constantly going. If you have a meditation app that has a short 10-minute guided session, take a moment to do one. Another option is gathering your bridal party and taking a few moments together to sit, drink water*, and talk about good times together. This will allow you some time to catch your breath and soak in the day.
*yes, water. Most weddings have free-flowing champagne so a conscious moment to hydrate is critical.
3: Enjoy Your Wedding
You made it, relax and enjoy being surrounded by those you love!
***

If you're ever feeling overwhelmed during your wedding planning process, ask for help! Lots of these tasks can be passed to family members or people in your wedding party. Make sure every part of the build-up is creating a day you'll enjoy and lean on your wedding party for any last-minute tasks. They're there to support you and your spouse on your big day and for years to come!
***
Ready to Get This Party Started?
Learn about our venues, stress-free wedding planning process, and how we can make your day unforgettable. Call or text 866.966.3009 to chat with an expert advisor who will help you understand all the big and small decisions that are part and parcel of creating a romantic, unique and fun event.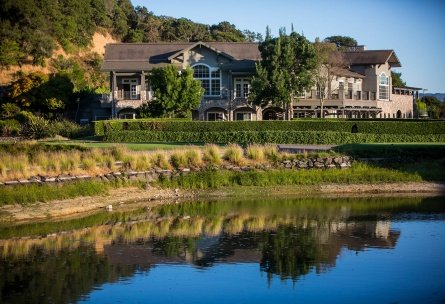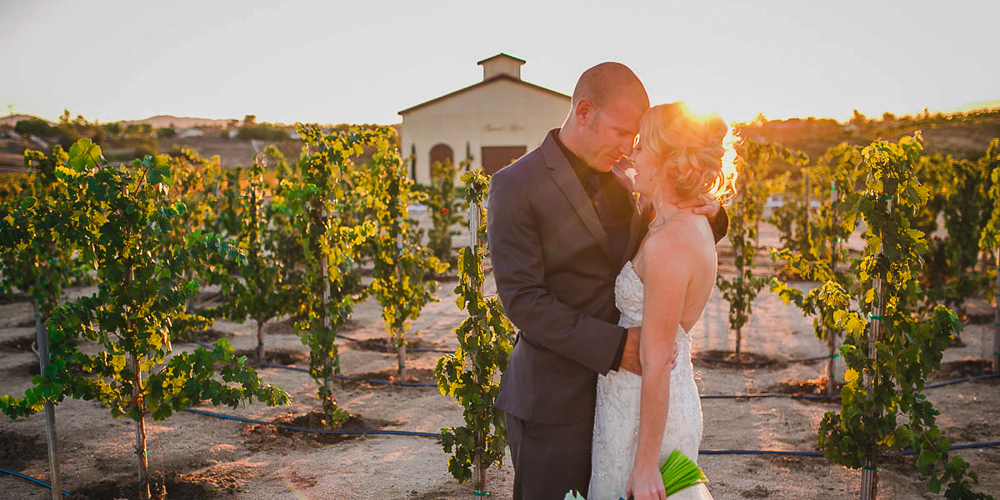 Read More