From the powder blue suits that were a staple of the 80s to the rise of Millennial Pink, the wedding industry has seen a variety of color trends throughout the years. While pastel hues like blush and soft blue are timeless, we're swooning over the latest color trends for 2022. From the resurgence of vintage metallics to the moody feel of deep grays and blues, see what color palettes are on-trend for the upcoming wedding season.
***
Warm Earthy Hues
Warm natural hues are hot right now - with colors like burnt sienna and marigold yellow popping up in tablescapes and on bridesmaid dresses. These warm tones are super versatile and can be used for whichever season you plan to host your wedding in. A summer wedding lends itself well to sunflowers and yellow hues, while an autumn wedding is perfect for earthy rust tones.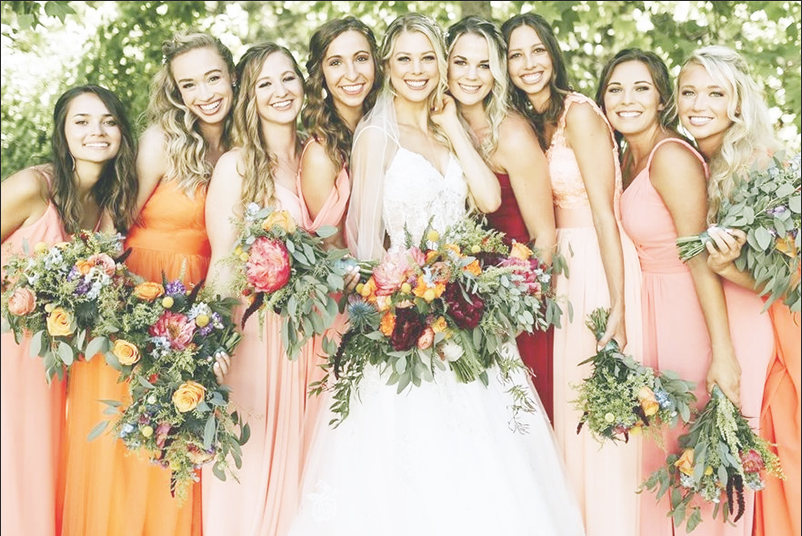 Bridesmaids in Warm Earthy Hues
Vintage Metallics
Metallics make for great accent colors in various vintage themes. Gold and midnight blue pair well for a nod to art decor or mid-century modern styles, while copper looks absolutely stunning against teal or sage. Vintage metallics can easily be incorporated throughout your wedding by opting for metallic chairs, table sliders, or even serving a Moscow Mule as your signature cocktail in a copper mug. When it comes to centerpieces, candle holders, vases, and vintage bottles can be spray-painted with a metallic paint in high gloss or matte to add a shimmer to your table setting.

Gold wedding decor inspiration // Image via Tulle & Chantilly

Sand & Tans
Muted sand and tan tones are growing in popularity - particularly when it comes to wedding dresses. Tan hues are a perfect alternative for brides who are opting for a non-white dress but still want a gown in a subdued color. Sand and tans are also a popular option for summer and beach weddings - lending to a more casual, laid back mood.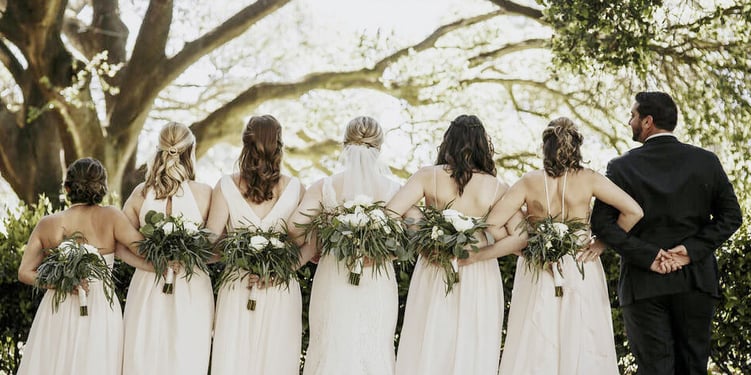 Dark & Moody
If you're a sucker for F. Scott Fitzgerald and Louis Armstrong, you'll love the dark and moody wedding color trend. From deep blues and smokey greys to midnight black, dark hues are all the rage for a romantic evening wedding. Dark hues also set the backdrop perfectly for jazz, Old Hollywood, and art deco-themed weddings. Get some dark & moody wedding color pin-spiration on our Pinterest board.

Vibrant Jewel Tones
Deep, vibrant jewel tones bring a burst of color to any wedding. The latest jewel tone color trend we love is having each of your bridesmaids in a different hue to match their unique personality. Colors like emerald, ruby, sapphire, lapis, and amethyst are showing up in various wedding elements - from decor and bridesmaid dresses to centerpieces and flower arrangements. Similar to earthy hues, jewel tones are diverse in that they can complement any season.
Periwinkle
To be honest, periwinkle as a wedding color has never really gone out of style. But this traditional colorway is seeing a resurgence - making it one of the hottest wedding color trends for 2021. This soft blue hue is reminiscent of the French countryside - making it an ideal accent color for a springtime wedding.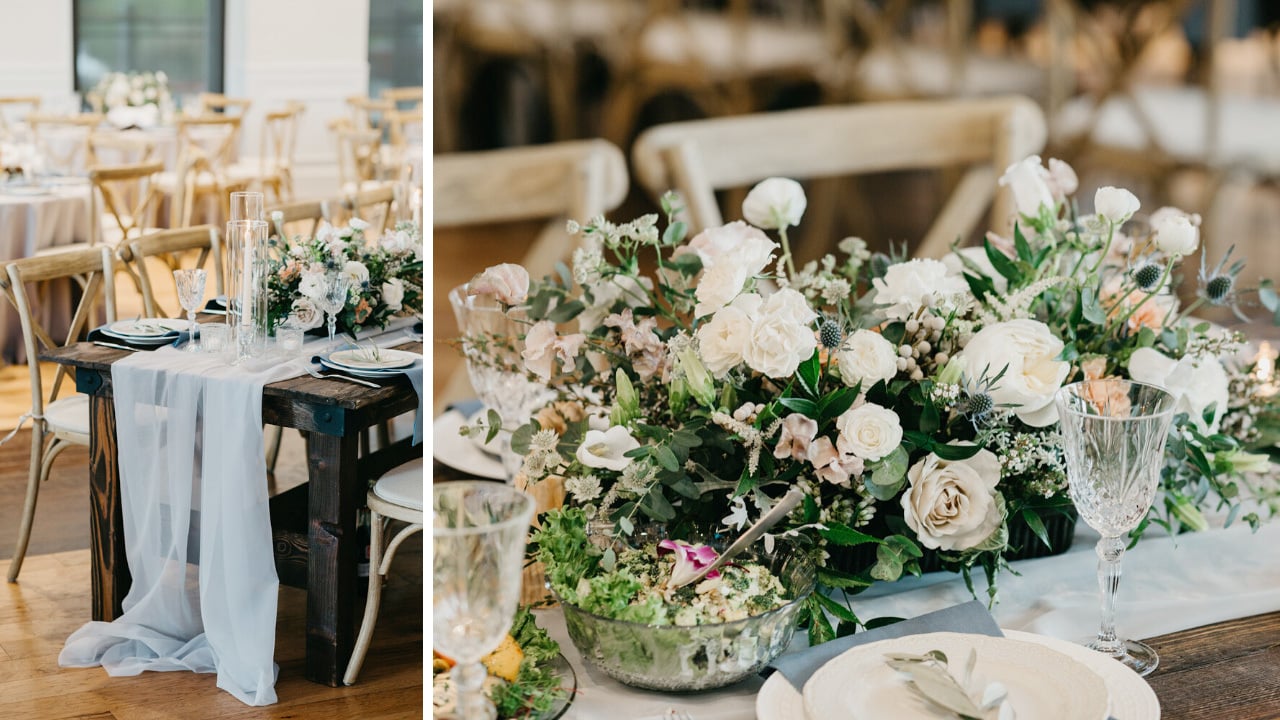 ***
Are you looking to incorporate one of the latest color trends into your wedding? Contact our friendly team at Wedgewood Weddings today and let our experts help make your vision a reality.