From Getting Ready to Heading Home – All the Photos You Need to Capture Your Wedding
You've put an incredible amount of work into planning your wedding. So, you obviously want to capture it in the best way possible. And while you trust your photographer, it's always smart to map out the pictures you especially want of your wedding. Creating a shot list and sharing it with your photographer is a win-win: it enables you to be certain that you'll get the specific pictures you've envisioned, and it makes your photographer's job a little easier, having instructions to work with. Not to mention, it gives them peace of mind knowing you'll be a happy client as long as the shot list is followed.
How to use a wedding photo shot list?
Select half a dozen photos that you must have and share them with your photographer in advance of your wedding day. That way they can make a note to be creative and capture the organic and fun scenes as they develop, while also making time for the images that you especially want.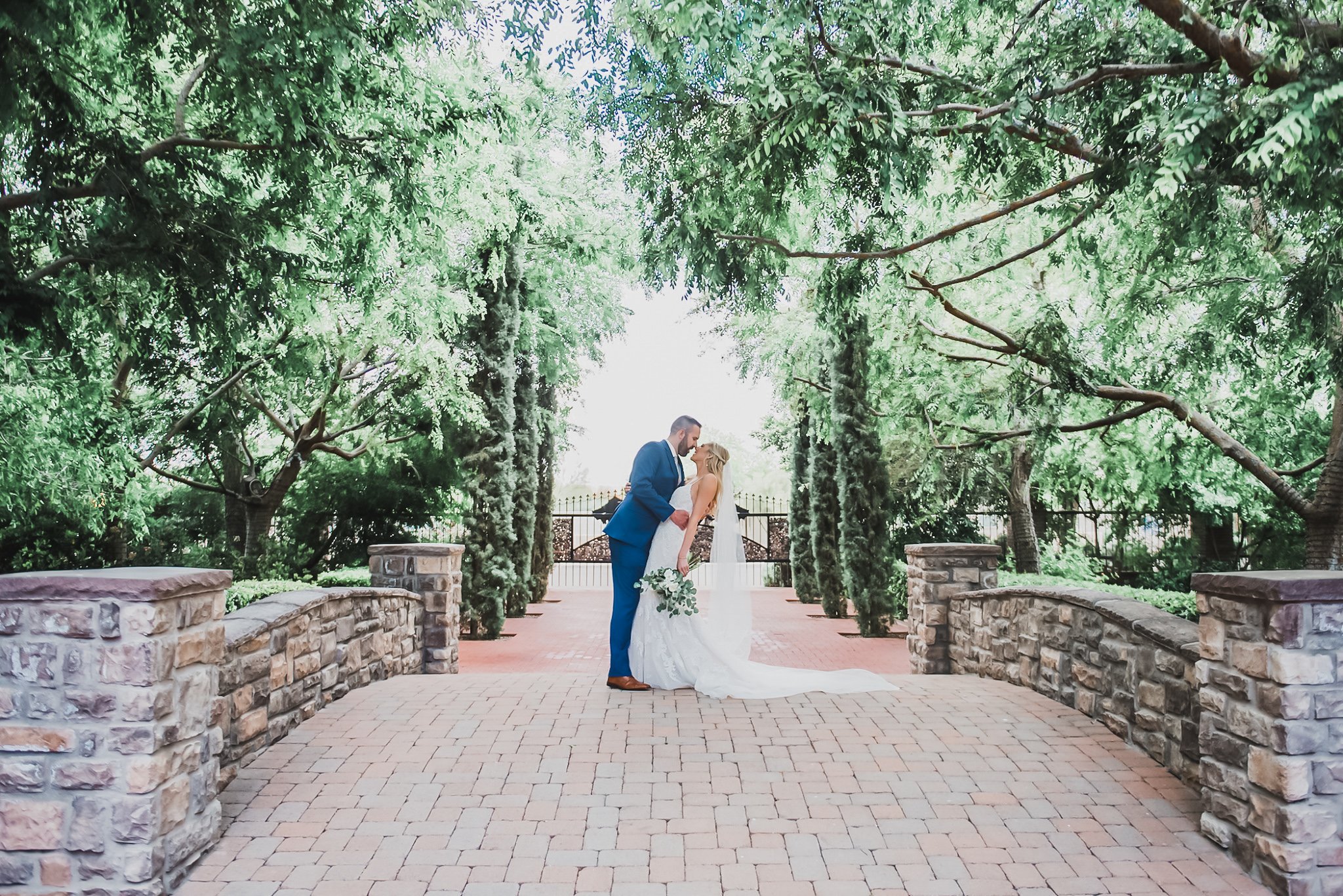 Regardless of what you tell your photographer, you'll still get plenty of shots over the course of your day. But if there's anything in particular you've envisioned, then it's important to communicate that. Use our example shot list below as a general outline - and build off of it!
Details
Invitation, program, special signs, & gifts

Wedding rings

Wedding dresses/suits

Outfit accessories like shoes, cuff links, or jewelry

Bouquet, corsages,

boutonnieres
Getting Ready
Bride(s) and bridesmaids getting their hair and makeup done

Wedding party having fun

Mother and bride/groom portraits

Father and bride/groom portraits

Family shots
Pre-Ceremony
Couple alone for first look

Bride(s) and bridesmaids/flower girls

Groom(s) and groomsmen/ring bearer
Ceremony
Venue shots including ceremony site, flowers, interior, and exterior details

Groom and groomsmen waiting inside venue

Guests

Bridal party entrance

Bride(s) walking down the aisle

Groom's reaction

Father/mother giving bride away

Exchanging of vows

Exchanging of the rings

The first kiss as a married couple and the moment after

Signing the marriage certificate

The recessional (couple walking back up the aisle)

Confetti throwing
Group Portraits
Couple with bridesmaids/groomsmen

Couple with entire wedding party

Bride(s) with bridesmaids/maid of honor

Groom(s) and groomsmen/best man

Couple with any children

Couple with each set of parents

Couple with both sets of parents

Couple with siblings

Couple with close family members
Reception
Details and room decor shots, including table settings, place cards, favors, centerpieces, etc.

Wedding cake detail shots

Grand entrance

Toasts and speeches

Cake

cutting

The first dance

Bride(s) dancing with father / groom(s) dancing with mother

Couple mingling with guests

Guests dancing

Musicians, singers, DJ

Grand exit
"Nominate someone to help your photographer by grabbing all the right people for each shot. A family member in the wedding party will usually know everyone and can help wrangle guests!"
Olivia, Director, Vellano Estate by Wedgewood Weddings
"A good photographer wants you to look your best, so they'll keep an eye out for stray hairs or wilting flowers, but ask someone in the wedding party to help too and give them an emergency kit with a mirror, lip stick, scissors, thread etc. just in case."
Hailey, Director, University Club by Wedgewood Weddings
"Listen to your photographer. They'll know if the light's too bright or if they need everyone to wait while someone moves out of the background of your shot. By the end of the day, you might be bored of being photographed (it happens) but they have the best intentions, so ask your guests to be patient – they'll understand."
Rhiannan, Director, The Retreat by Wedgewood Weddings
It's important to know that your wedding shot list is only a guideline. Everyone's wedding day unfolds a little differently, so you might end up with slightly different (and lots more!) than what you imagine. But that's the beauty of what makes your day unique!