At Wedgewood Weddings, we pride ourselves on being experts in the wedding industry. With coordinators and general managers who have been in the industry for many many years, we've been around the block and see our fair share of 'definitely do' and 'oh no, please don't' ideas for your wedding! Our team wants to share what we think are the best things you can do when planning your wedding and what we think you'd be better off avoiding.
***




#1 - Enjoy the process
Your wedding day and the planning process are yours and yours only! Make sure to enjoy the process, every step of the way. Know that you have a team of experts that are here for you seven days a week and would love to help! We're here to manage your details; this is our full-time job so that it doesn't have to be yours.
Stacy Quirarte, General Manager at Lindsay Grove in Arizona, says it best:
"Remember what your wedding the day is about. There are so many "wedding traditions" that you don't have to include. Skip traditions and trends that don't hold any meaning to you, because there is no right or wrong way to have a wedding. If it is authentic to you as a couple but not "traditional" that is completely fine! This includes everything from food that should be served, to wearing a veil, to dresses and on and on. Don't let wedding trends influence how you tell your wedding day story. Make it your own and do not apologize."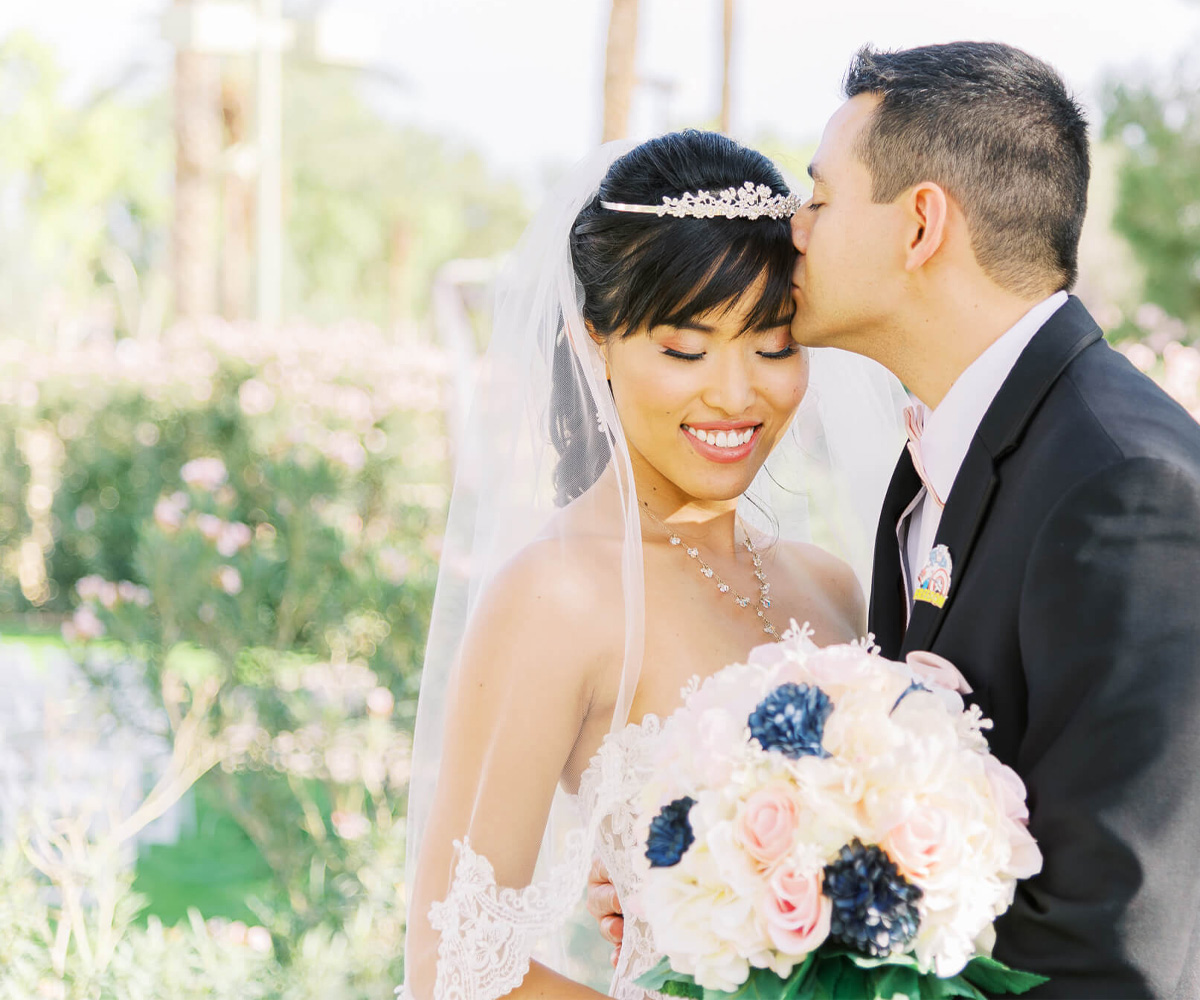 #2 - customize your celebration
Think about how to make your big day custom to you! Matt Martinez, our Venue Manager at Union Brick near Sacramento, CA suggested:
"Over personalize the wedding décor to match your personalities. It's a fun way for your guests to get to know both sides. For example, we met a bride-to-be who is obsessed with mac & cheese and she asked to have our servers describe it as "Kristie's guilty pleasure". We remember a couple who brought their favorite games for all the guests to play during cocktail hour. Little details that will make your guests smile and let everyone know your wedding is uniquely yours are definitely worthwhile."

#3 - embrace your family
Family is important at any wedding and Matt Soga, our General Manager at Stonebridge Manor, near Phoenix, AZ shares his wisdom:
"For couples with kids (together or blended family), I absolutely love it when they include their children in the vows. This is the day that they make promises to one another about their lives together, but in there are promises to their children about the family they are creating. This is a big day for them, too! "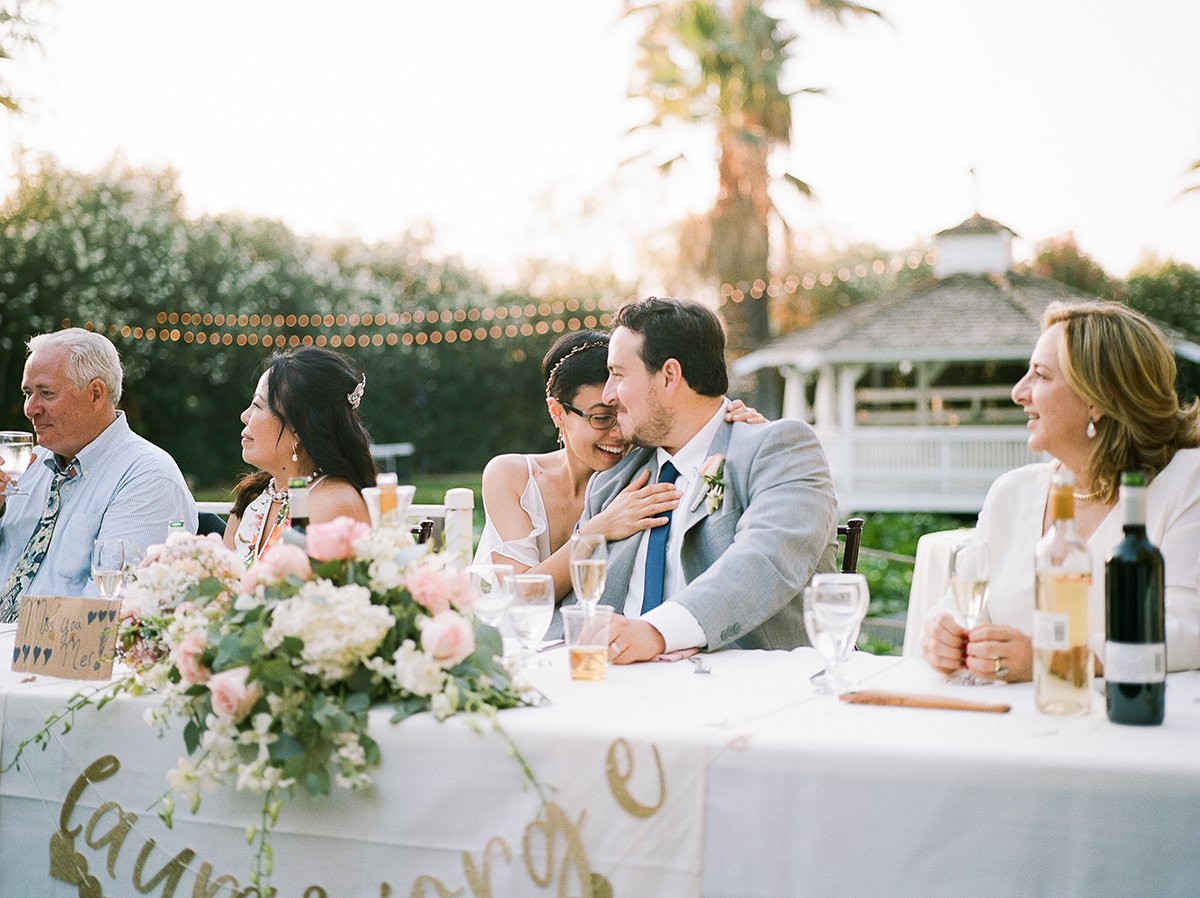 #4 - make a ceremony seating chart
We hear from guests time and time again that one key detail is missing from the planning process and it's this: make a seating chart! While seating charts are common for the reception dinner, they are less common for the ceremony. Guests however love them, as it ensures your guests know there is a space saved for them and they'll be with those they love too! A great idea is to have the seating chart on your wedding ceremony programs!
#5 - hire a videographer
There's nothing quite like a wedding video! While photos are magical and long-lasting, a video really brings the memory back to life in an instant.
"We hired a videographer for our wedding & it's worth every penny to be able to relive the day anytime we want."
- Jackie White, GM of Hofmann Ranch, TX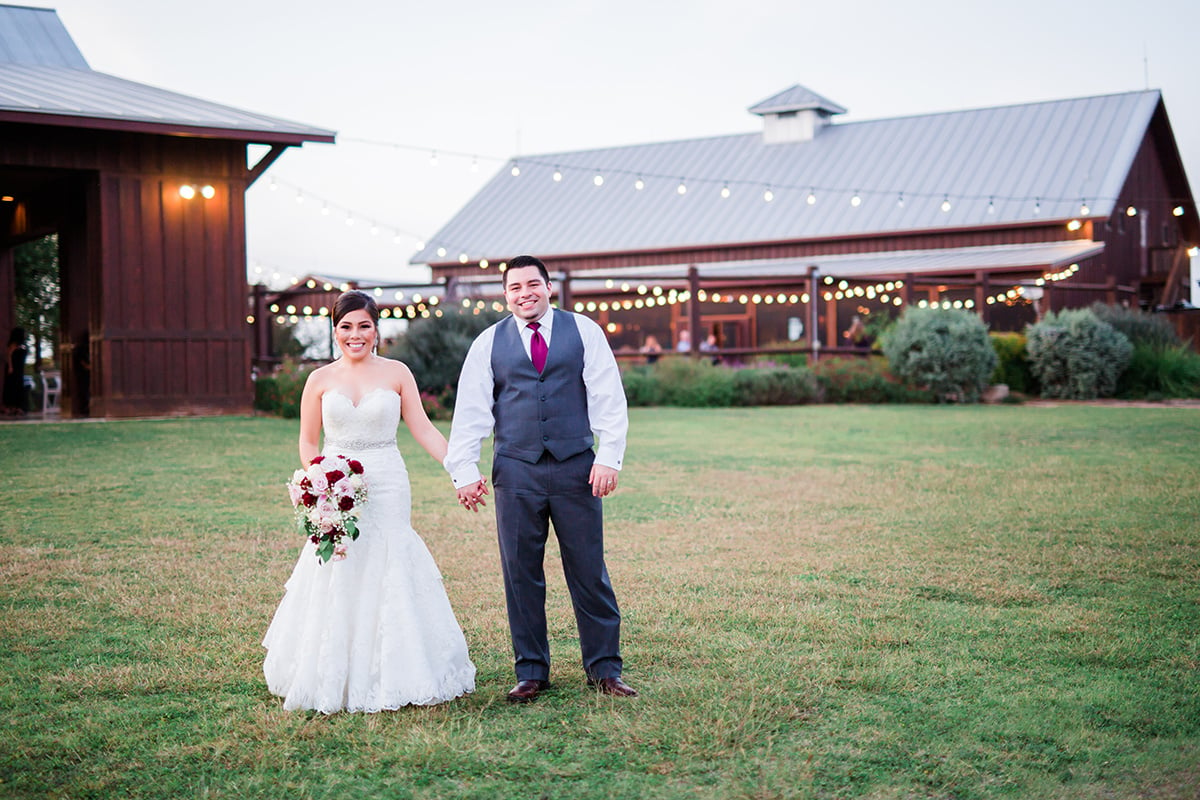 #6 - get creative with gifts
While traditional wedding gifts and registries are wonderful to some, other couples don't want or need material items. Take a moment to think about what you really would like for wedding gifts. Would you prefer some help with your honeymoon fund? With your backyard renovation? What about matching mountain bikes for newlywed adventures? The options are endless! If you truly don't want any wedding gifts, choose a charity. Jordyn, our Event Manager at Boulder Creek suggests requesting donations to a non-profit in lieu of receiving gifts.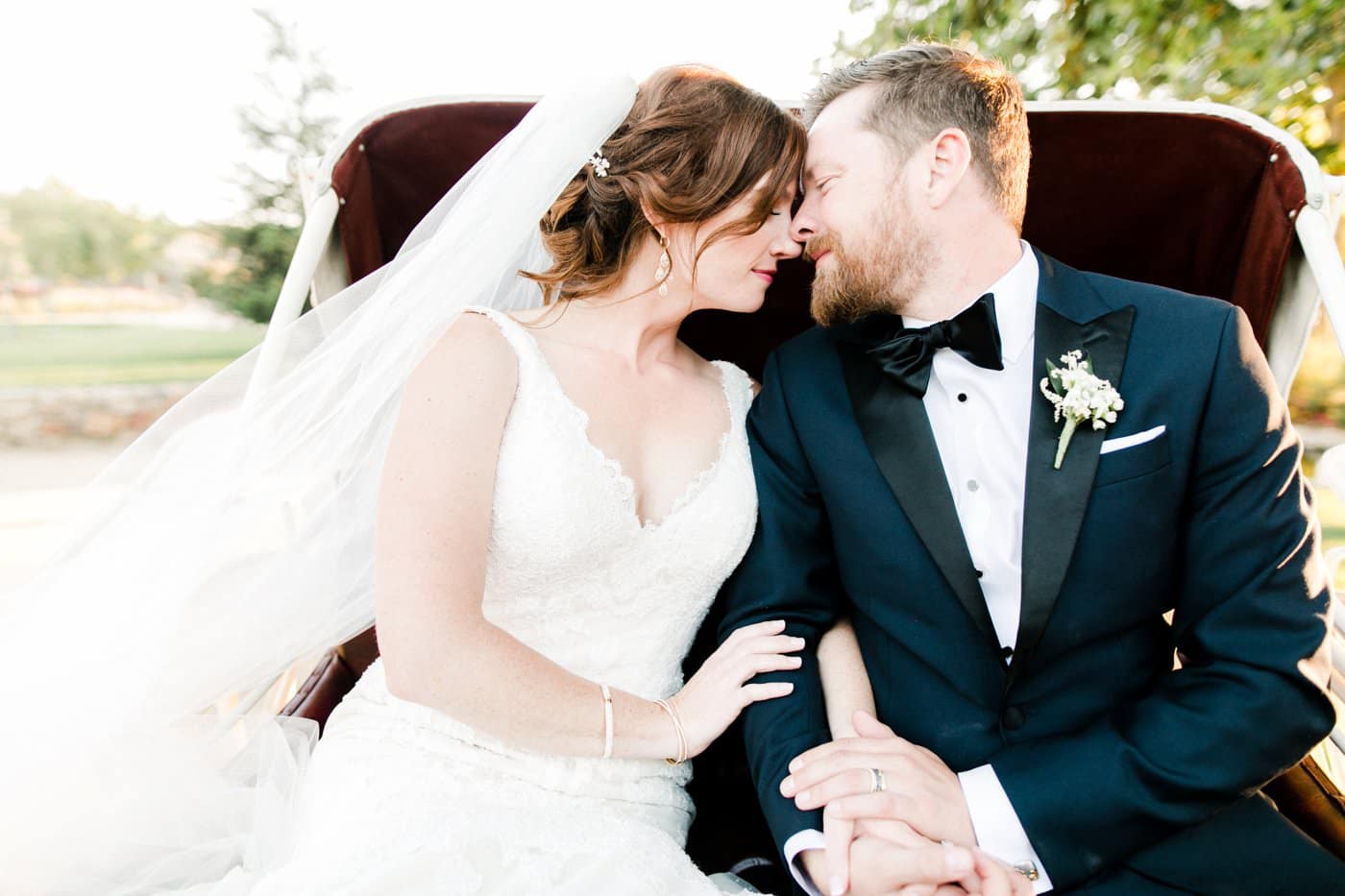 #7 - have a 'first look'
Of all the wedding traditions to grace modern-day weddings, the first look is our favorite. There are so many wonderful reasons to love the first look, if not only for the amazing photo memories that you'll have forever and ever. Plan one with your soon-to-be spouse first, then your parents & wedding party.
"I always recommend doing a first look, I think there are so many advantages. It is an intimate uninterrupted moment the two of you get to share and it's a moment that is all yours, and yours alone. You can let yourself be vulnerable because you don't have all your guests watching you. The feelings and emotions will be just as raw and real when you walk down the aisle later on in front of your friends and family but in a different way. Doing a first look can help calm any of those pre-ceremony nerves. You end up with more time for pictures so that the rest of your day isn't so stressful. Getting an extra hour of pictures completed beforehand lets you enjoy so many more moments. Also... consider a first look with your bridesmaids or your mom/dad to create special moments with the people closest to you!"
-Rosemary Phillips, GM of Ocotillo Oasis, AZ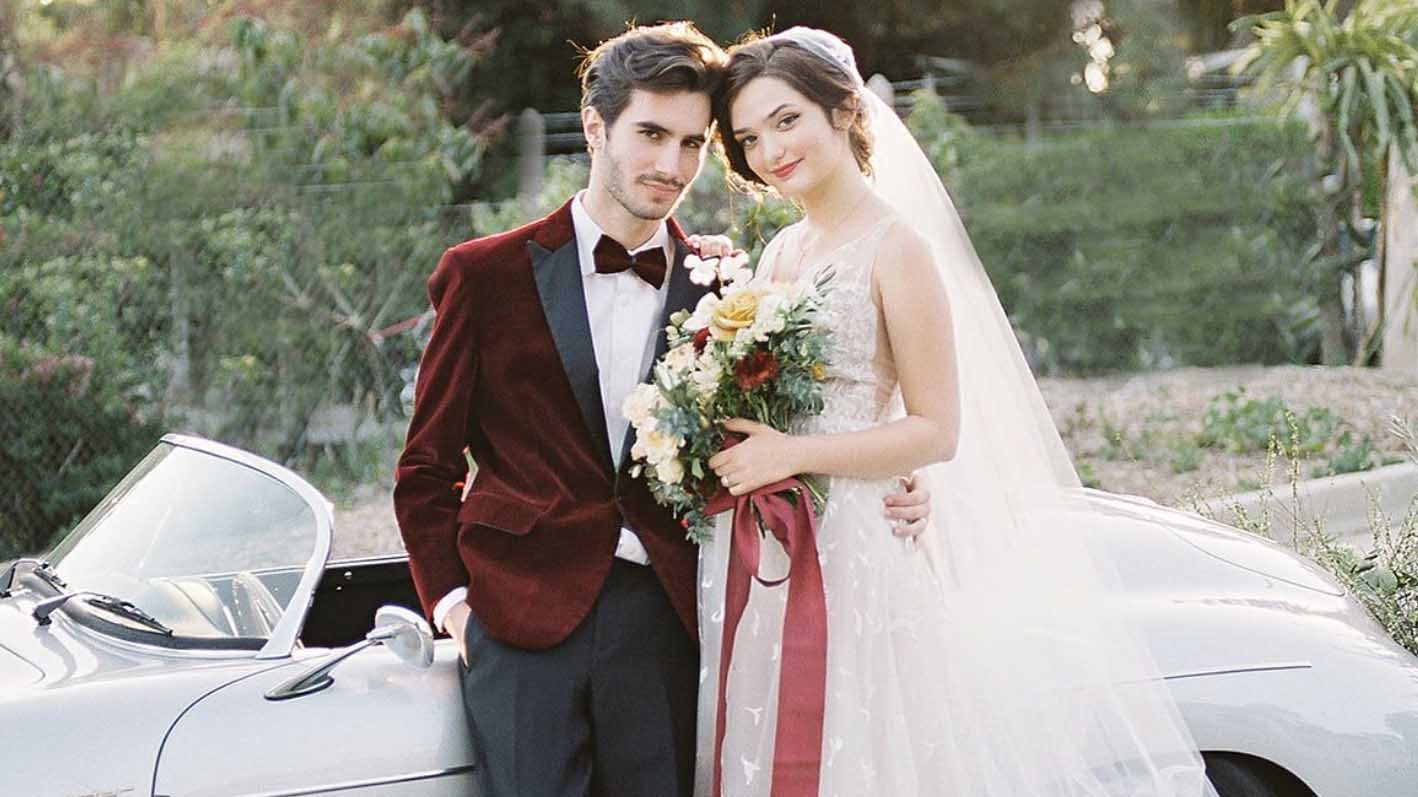 #8 - invite your pet
If you love your pets enough to consider them members of your family, why not invite them to your wedding? It's such a fun way to personalize your wedding and creates such sweet photo opportunities! Plus, our team will always give them extra love for you! Cutest ring bearer ever? We think so!
#9 - hire a babysitter
A child-less wedding is ideal for many couples who wish to have a quiet (or loud) respite from everyday life and parenthood, and yet often presents challenges with child-care. Hiring a babysitter is an excellent way to have a kid-free wedding while offering parents the convenience of having child-care pre-arranged.
"For couples that do not want kids at their wedding, we recommend hiring a few professional babysitters to watch all the kids at a nearby hotel. This is a great option as parents can drop off and pick up kids on their way to/from the wedding. Paying for a babysitter, a few movies and pizza was much more cost effective than adding all the little ones to the guest list."
- Katie Margolis, Wedding Coordinator
#10 - don't forget to say thank you
Say thank you to those you love most! While we all know that the wedding day is all about the happy couple, chances are that your family and friends helped you along the way. A simple thank you or gesture can go a long way in expressing your appreciation.
"I love seeing surprises for the parents of the couple. Whether it's a pregnancy announcement or honoring them in some way (playing their wedding song, giving a surprising them with a thank you speech they weren't expecting, using a piece of mom's dress, etc), it is a really touching moment for 2 couples who were most likely important to the wedding happening!"
#11 - plan a sweet surprise
You'll be smiling and laughing the whole wedding we're sure, but anything you can think of to put a bigger smile on our new spouse's face is always fun! Dino costume for your first look? A groomsmen flash mob? Beer Burro? Serenading one another? Pulling out a football instead of the garter? There's a chance at every turn to add a laugh!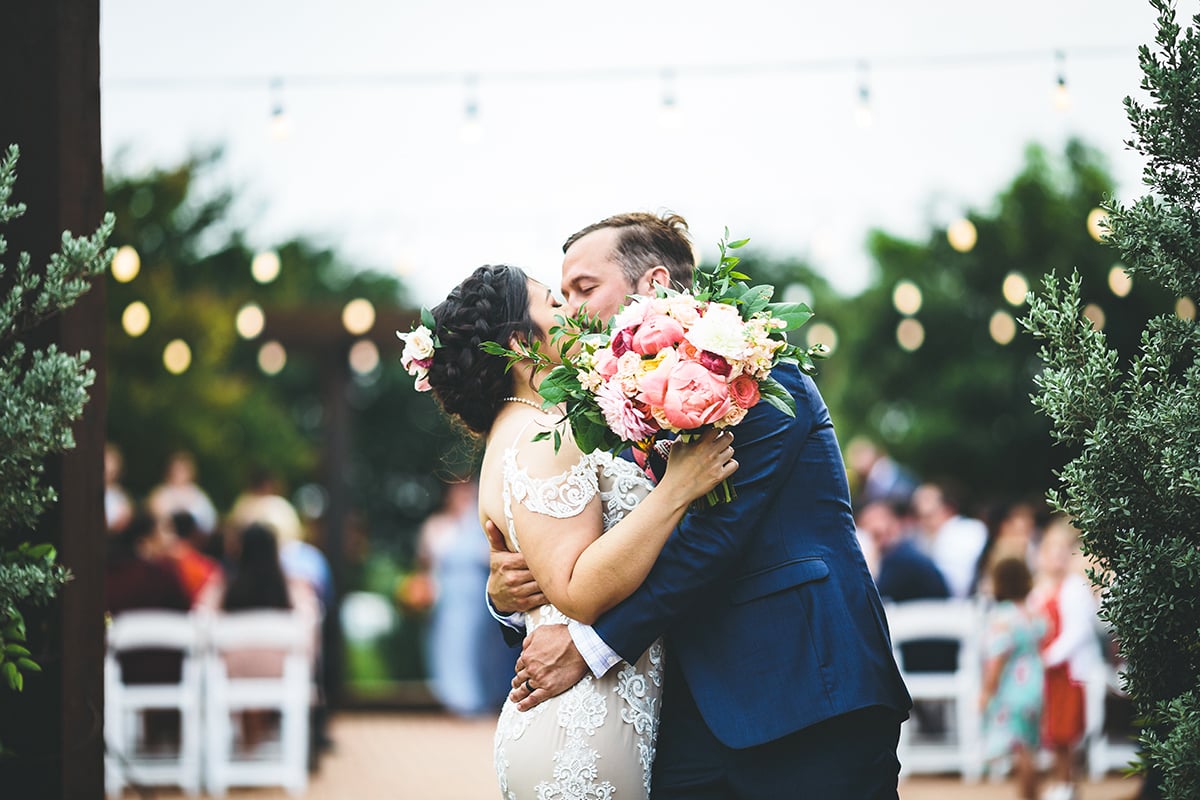 #12 - don't stress the small stuff
We promise, in 5 or even 10 years, you won't remember the little details such as the color of your napkins or the pebbles in your centerpiece. And don't forget: we are here for you and are the experts so you don't have to be!
"Major on the majors and minor on the minors! Don't stress out over the little things, everything will work out. Focus on what you want your guests to say about your wedding after it's over. No one will talk about the favors, colors, etc. Everyone will talk about how much fun they had and how truly in love the couple looked!"
- Shelly Stewart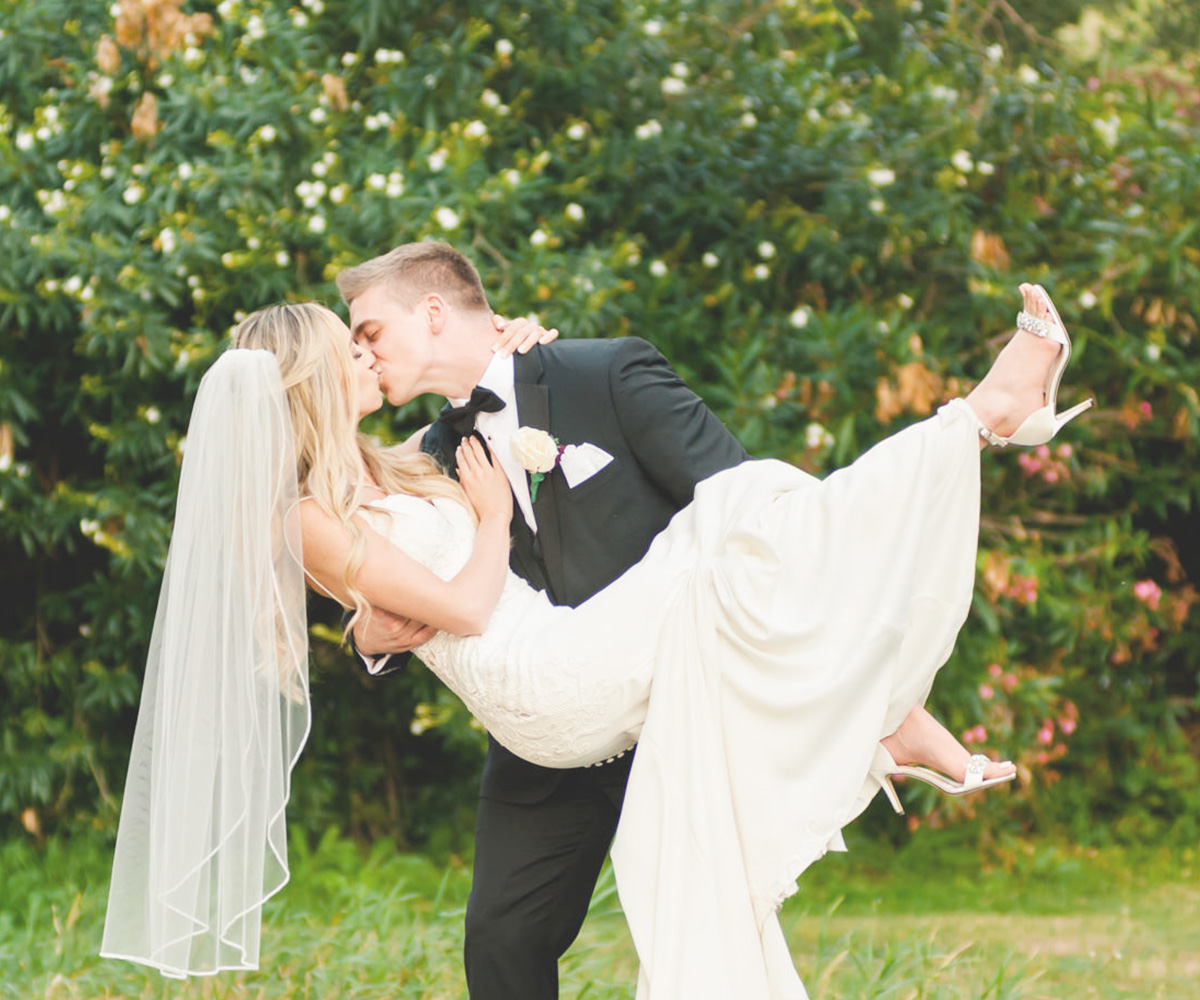 #13 - choose your venue first
We always recommend choosing your wedding venue first, then your date! It may be counter-intuitive, but it's the best strategy for having the wedding of your dreams at the best price.
"Find a venue, then select a date based off availability. Coming-in set on a date can be discouraging if the venue you really like doesn't have it available. " Remember, your forever wedding photos will reflect the venue and the decor, not the date!"
- Sarah, Sterling Hotel by Wedgewood Weddings
#14 - don't diy too much
If you DIY everything from your toothpaste to your living room makeover, a DIY wedding from start to finish may be perfect for you. For most couples, DIY wedding projects end up more costly and stressful than if you were to hire a professional to handle it for you.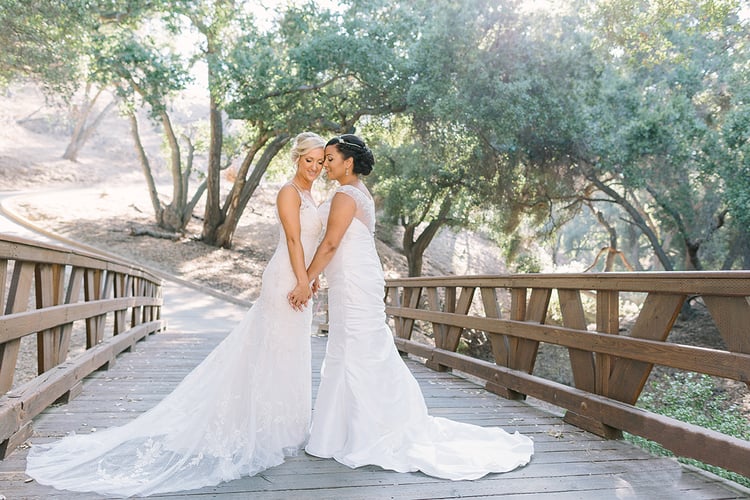 #15 - re-think those wedding favors
There are no rules on your wedding day, and that includes giving wedding favors! While favors can be really fun & thoughtful, skip them if you don't have an inspired idea.
"Don't get a favor just for the sake of a favor- While there are some that are super cute or clever, guests just don't get as excited about them as couples do and there are always so many left! If its not useful or edible, it's probably not worth it. Instead maybe consider a donation to your favorite charity with the money you would use toward them."
- Leah, Galway Downs, CA
#16 - invest in your photographer
There are great opportunities in your wedding plan to save money (ie. wedding favors, centerpieces, linens), but you always want to make sure you invest in the parts of the wedding that will live on forever: photography.
"Don't cut cost by picking a cheaper or less experienced/reliable/trusted photographer. Pictures are the only thing they get to take home at the end of the night (other than each other)."
-Kelsey Gallagher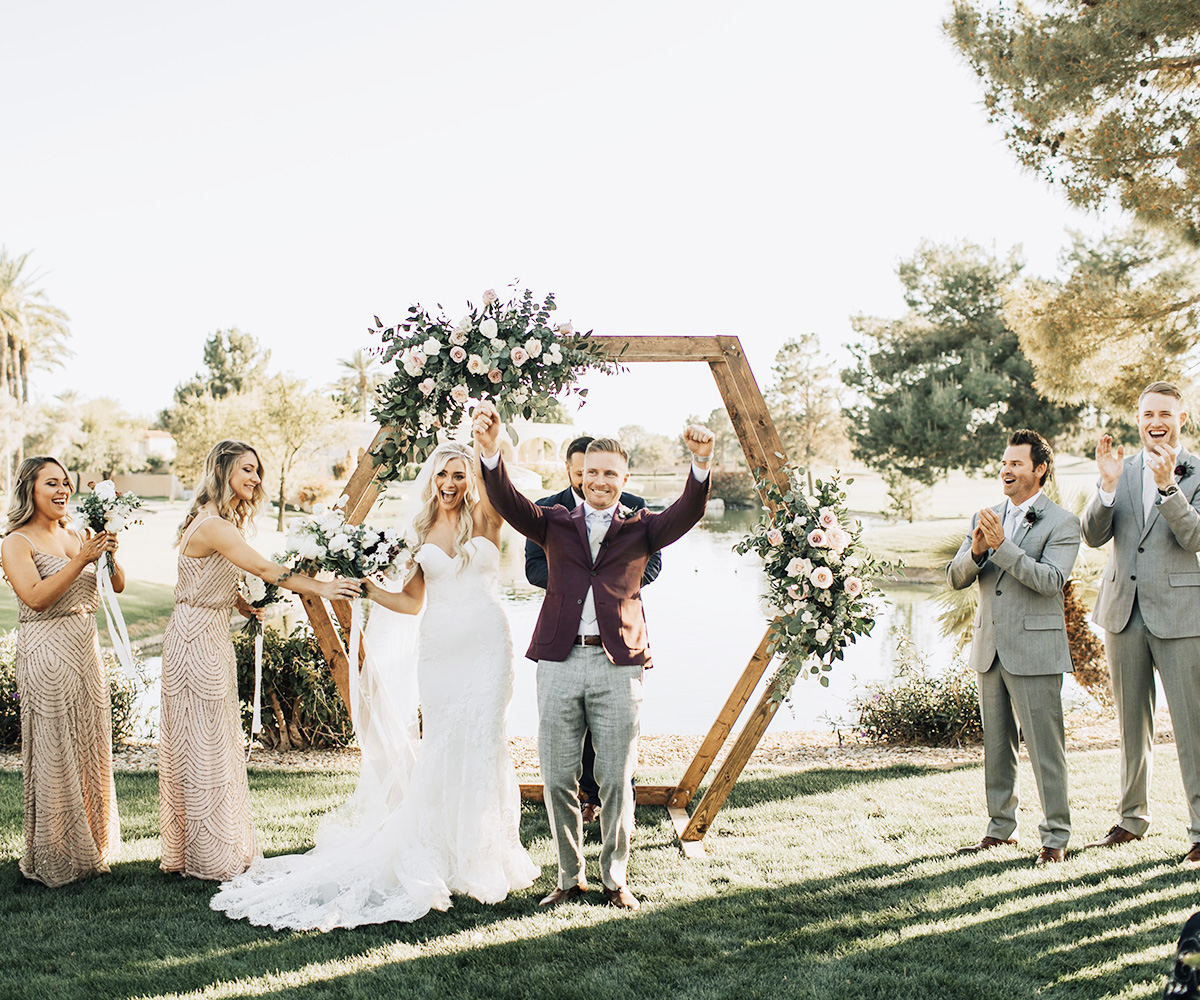 #17 - skip the aisle runner
Aisle runners, while beautiful, are rarely practical. Opt for a wedding ceremony site with a natural aisle, as many of our venues offer. These are just as beautiful and much safer for the bridal party.

#18 - don't DIY chair covers and sashes
Believe it or not, this is one of the most time-intensive tasks of setup and tear down. Given that the chairs are a focal point of your wedding day (and your wedding photos), you really want the chair decor to be perfect. Hire a pro!
"Hire a pro for chair decor. For the money spent and all the time (lots of time!) spent on the clients behalf setting up, it's so much better to use Wedgewood or hire a company (include setup and breakdown!)."
- Chelsea Taylor, AZ Regional Manager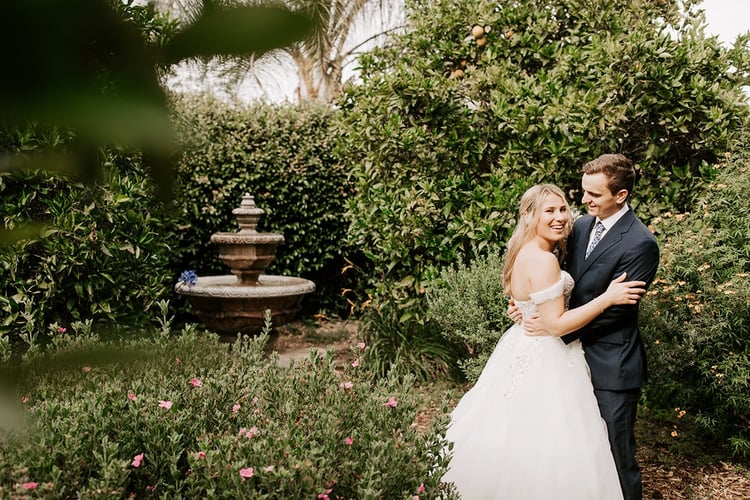 #19 - create a schedule, but keep it flexible
The reality of a wedding is that timing will never be precise, and that's okay! The key is to schedule time into your plan for unexpected moments.
"My #1 piece of advice is to make a flexible schedule. Make an order of events, then allow for some to be faster and some to be slower.
- Kali Lemos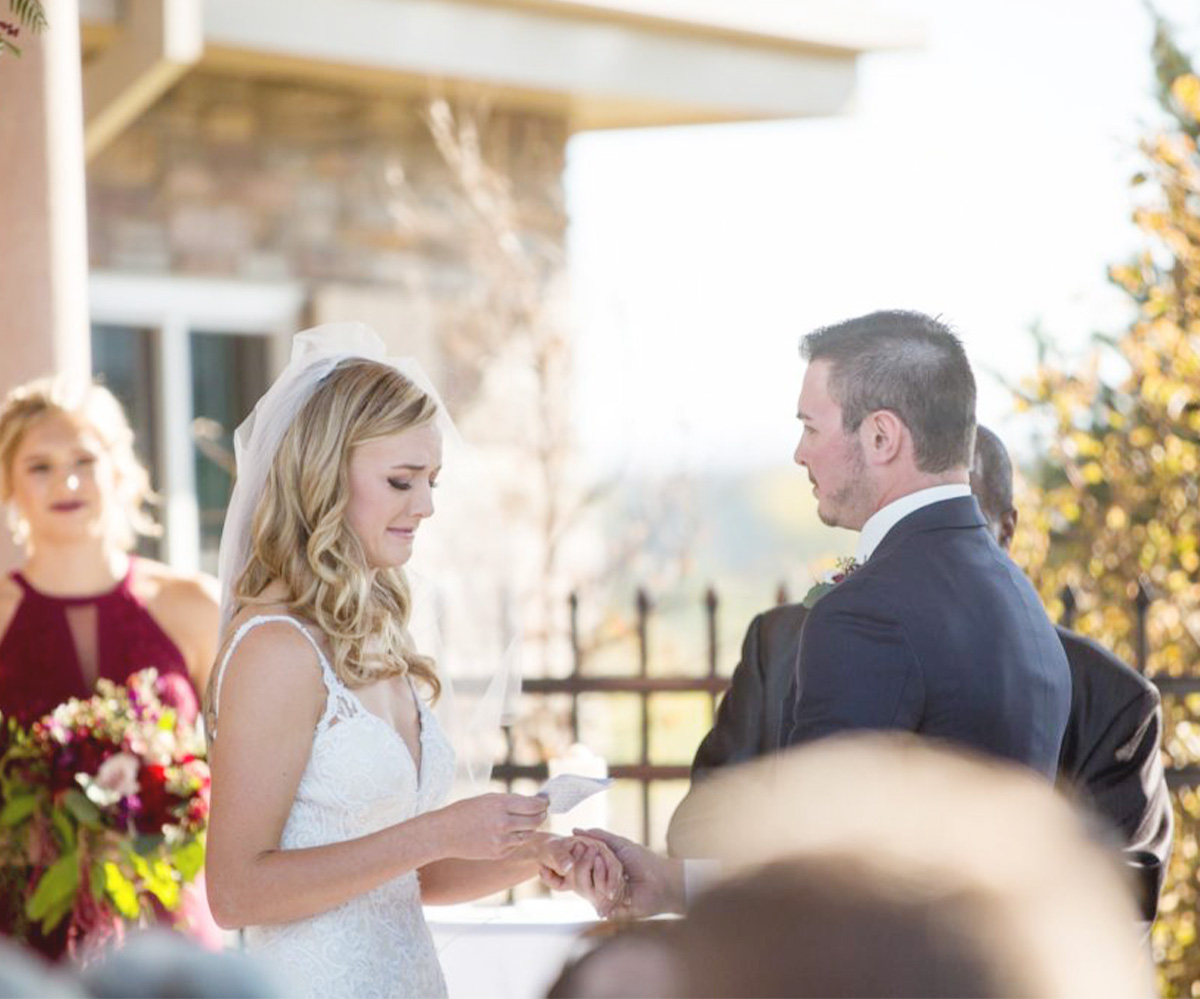 ***
If you are ever working on some planning and begin to think, is this worth it? Should I spend time on this? Just reach out to your team we would love to help give our insight. We love what we do and have lots of experience to pull from. We want your wedding to be all you want it to be and are on your team to make it happen…with some advice along the way!