3 min read
First Look Photo: Pros & Cons of This Hot Trend
Wedgewood Weddings & Events Nov 17, 2022 11:39:00 AM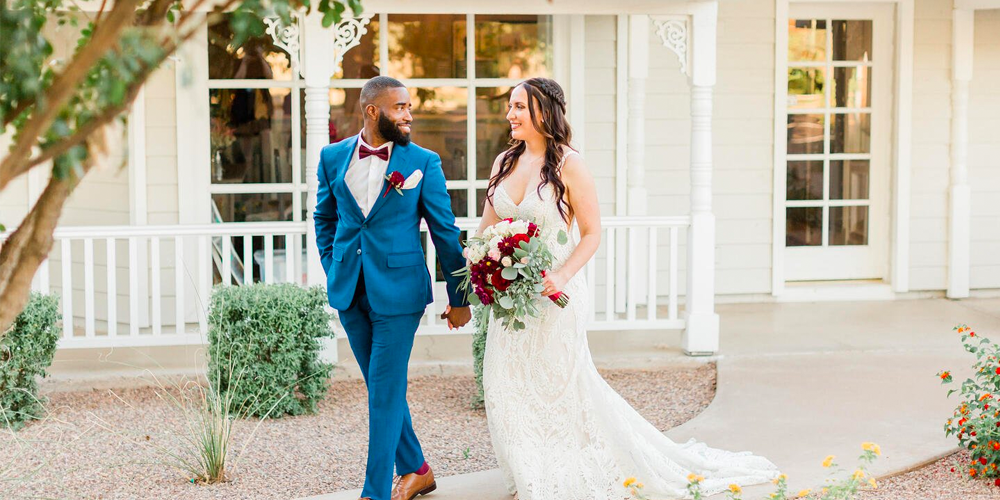 Unless you've been living under a rock for the last few years, you're sure to have seen the trend of having a highly anticipated "first look" moment and photo opportunity. We see an anxious bride sneaking up behind her groom, tapping the back of his shoulder, and the reveal of the groom's emotional reaction to his beautiful bride. It seems like a fairytale . . . and it seems even more like everyone is doing it these days.
While the first look has definitely been a rising trend, there's still a fair share of couples that stick to tradition (or superstition) and save that special moment for the altar.
So, why do it? Or why not do it? We'll walk you through the pros and cons and let YOU decide.
***


1. Scheduling & Logistics
Pro: A first look will allow more time for photos
Normally, without a first look, photos are taken during the cocktail hour between your ceremony and reception. That means you're more pressed for time since you're working on a tight timeline and your guests are waiting on you. However, if you have a first look before your ceremony, you'll be less rushed on time and will have more time to enjoy your wedding after you tie the knot!
Con: Your day will have to start much earlier
Starting the photography process before the ceremony means you'll need to get an early start on your entire day. This means there will be less time in the day for you to get your hair and makeup regime completed, for everyone in the wedding party to get dressed and ready, etc. With that said, it's pretty standard these days and completely doable with a team of expert planners (wink, wink!) here to help!
2.
Nerves & Butterflies
Pro: It will settle your nerves before the ceremony
On the day of, there's a lot of buildup to the ceremony - you know you're going to have to speak in front of a crowd of people, all eyes will be on you, you'll be on camera, and you want everything to go perfectly. So, it's totally normal to have jitters! Seeing your fiancé before everything goes down should help you feel more comfortable and reassure yourselves that you're in it together.
Con: It takes away that "special moment" at the altar
For many wedding guests and coordinators, their favorite moment is watching the bride and groom first see each other down the aisle, and couples sometimes worry about losing that special moment for themselves, and for their guests too. If you really want that moment to happen at the aisle/altar, then a first look will take that away from you. However! The first time you and your fiancé see each other on the day of your wedding will be amazingly special, regardless, and if you choose to have a first look, no one has to know but you!
3.
Privacy
Pro: A first look is more private and intimate
There's something to be said about privacy for one of the biggest moments of your married life! Okay, considering your photographer and possibly some of your wedding party will be within sight for your first look, it won't be completely private. But it is much more private than having that moment in front of your entire guest count at the ceremony.
Con: Or . . . it could feel awkward
With your photographer and videographer documenting you, you might feel a little staged and uncomfortable in what is supposed to be a candid moment. Seeing each other for the first time at the ceremony, while you're in action and focused on what's happening to you, may mean that you'll feel less self-conscious of how you react or what you say when seeing your fiancé.
4. Your Wedding Look
Pro: You won't have to worry as much about crying during your ceremony
Let's be honest! If you're worried about crying, a first look might get that out of the way before the ceremony and give you a chance to touch up your makeup before the ceremony and formal bridal photos. With that said, if you're prone to crying, it's likely you'll be crying throughout the ceremony, not just when you see your spouse-to-be at the end of the aisle.
Con: Your dress or your bouquet (or your tux) could take a beating
If you take a lot of your photos outside in the sun, your bouquet or boutonnieres could end up looking a tad dry and wilted when it's time for the ceremony. Even more likely, the bottom of your wedding dress could pick up some dust and dirt, and then you'll have to feature that as you walk down the aisle. One way to combat this is to do your first look indoors or on the pavement. You may also keep it rather quick and right before the ceremony to minimize wilting!
***
Still unsure what to do or need to compromise with your fiancé? Consider a 'first touch' - you'll still get that moment of being with each other before all the craziness sets in without ruining the surprise factor at the aisle! You could hold hands around opposite sides of a corner or even just put some blindfolds on while you talk, pray, or just have some peace and quiet together.
You may also consider doing a first look with someone other than your partner! Set up a reveal in front of your wedding party! Or ask the photographer to snap some photos of the first time your parent sees you. These "first looks" can often be just as raw and emotional as they look between couples and they're trending super hot too!
There's definitely no right or wrong answer. Like we said that moment that you and your fiancé see each other for the first time on your big day together will be special and memorable, regardless!
More Advice
With decades in the business and an amazing team of incredible wedding planners, get tried and tested help to create an event experience that suits you!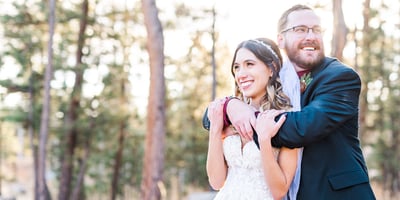 Our Secret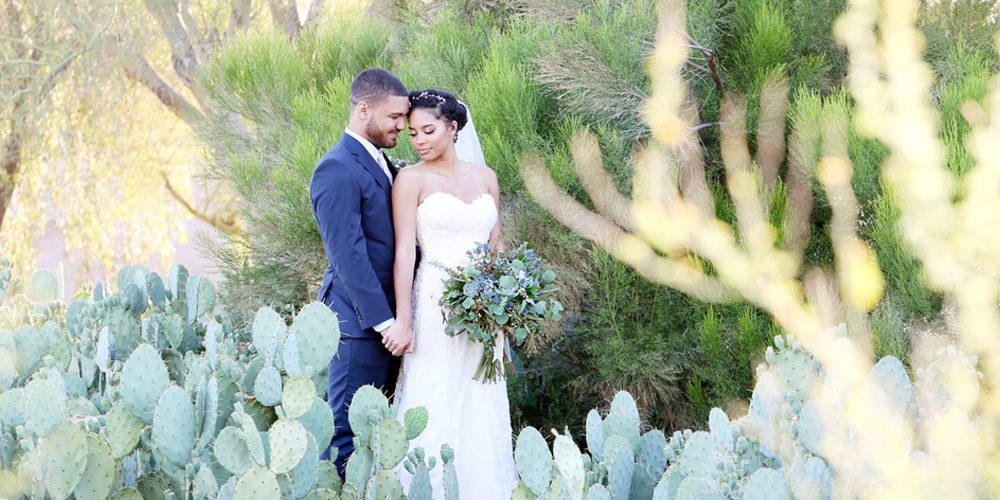 2 min read
We all hope for the best when we're planning a wedding but sometimes the unexpected strikes!
Read More