There are few things we appreciate more than a decadent wedding cake—both in taste and style. Dessert trends come and go, but nothing takes the place of a delicious cake that satisfies your eyes and your tastebuds! Our favorite wedding cake is the kind that makes a statement by adding to your wedding décor.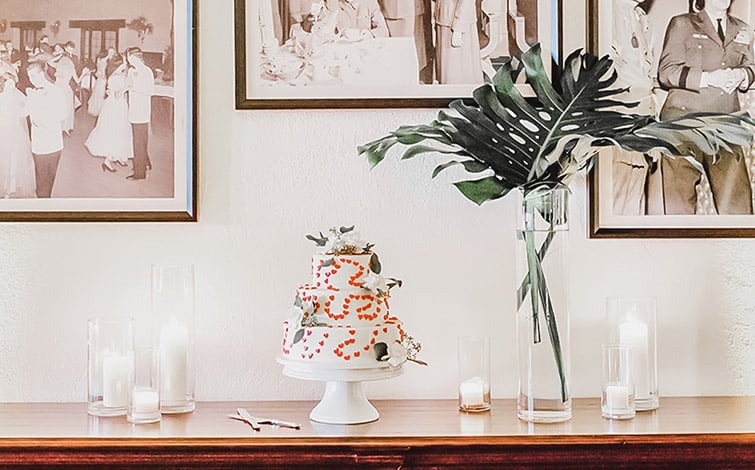 For bohemian brides, we're loving delicate flower wreaths, organically placed leafy vines or anything with an earthy feel. If your style is more contemporary, a sleek, smooth finish and geometric details will always do the trick. If you're more of a classic bride, traditional white isn't your only option; hand-painted florals, watercolors, and subtle ruffles all evoke a timeless touch.
When couples start thinking about their wedding plans, one of the details that typically first comes to mind is their wedding cake. While wedding cakes serve as the sweet ending to a celebration, dreaming up epic wedding cake ideas is a fun task to undertake as soon as you've set a date and conceptualized a design vision. Fewer wedding planning tasks are more therapeutic than scrolling through images of decadent tiered masterpieces decked out with sugar flowers—and we're here to help you do just that.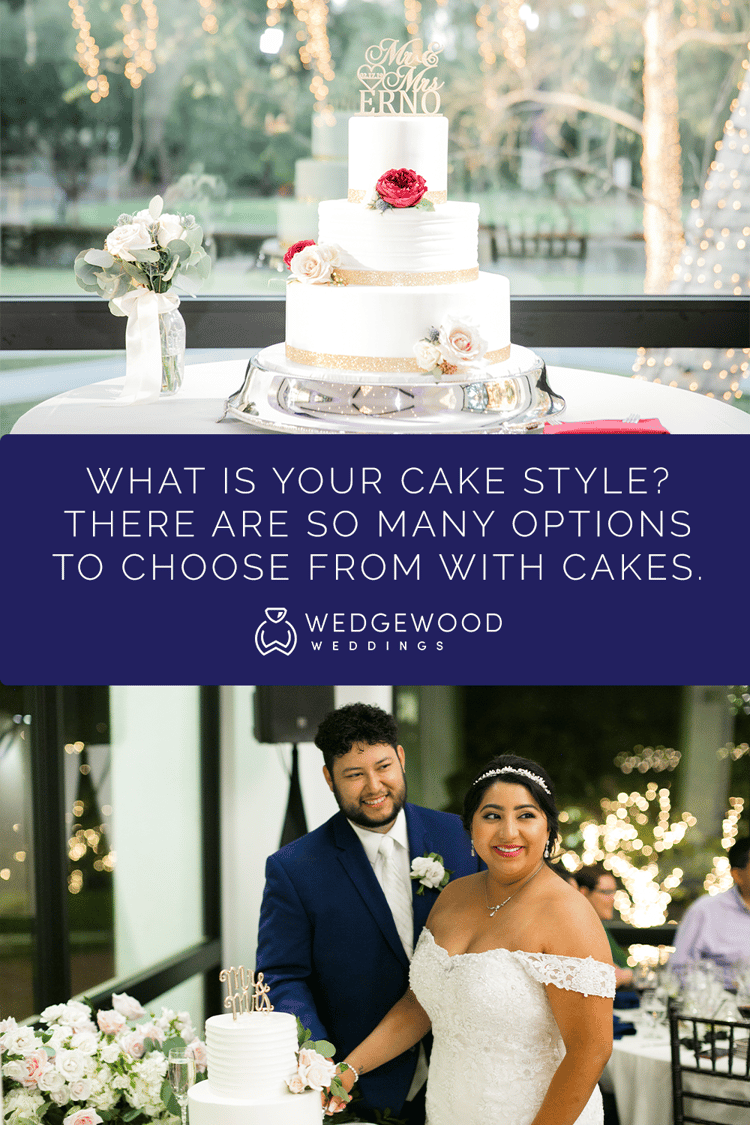 The amazing thing about wedding cakes, and even cupcakes if you prefer, is how incredibly versatile they are. There's a stunning wedding cake idea out there for each couple, no matter how varied their style may be. Plus, a well-designed cake is often the pinnacle of a wedding's design, bringing all the colors and motifs of the nuptials together as the day's sweet and indulgent culmination.
Just like so many elements of weddings these days, wedding cakes are a chance to inject a little fun and personality into your day. But likewise, that makes it harder to decide which wedding cake style is the one for you.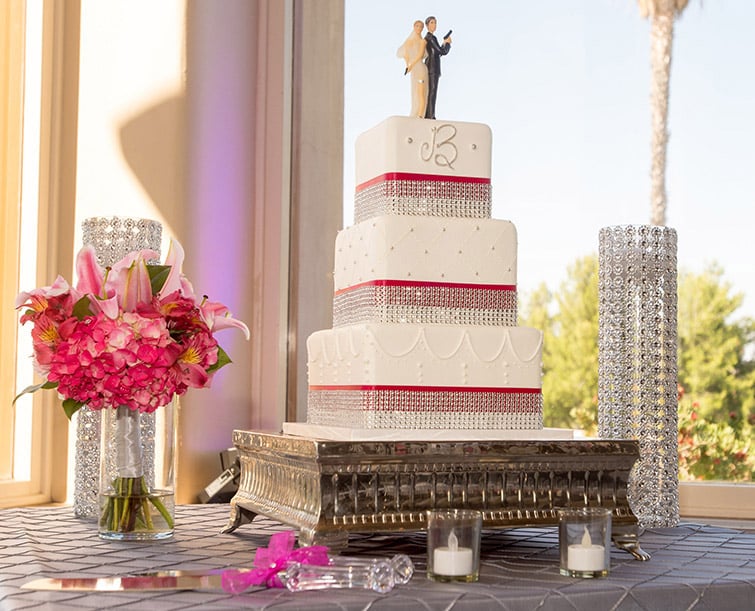 On-trend cake ideas:
Geometric Structures and Details

Geodes

Mosaic Designs

Metallic

Vegan

Un-Cake Cakes

Dark & Romantic

Macaron Towers

Elaborate Sugar Decoration

Botanical-themed

Hand-painted

Floral