Who doesn't love delicious desserts, cakes, and candies?! We're so excited to share what some of our couples have done for their dessert tables this past year! These were definitely hit-makers and we love the uniqueness of our couples!
"Plenty of couples are making their own traditions by serving a variety of mouthwatering wedding desserts instead. There are a variety of modern wedding dessert ideas to take your reception menu to the next level.

It's common for newlyweds to offer wedding cake alternatives at their reception. According to The Knot 2020 Real Weddings Study, 69 percent of couples served cake—but 53 percent also served an alternative wedding dessert."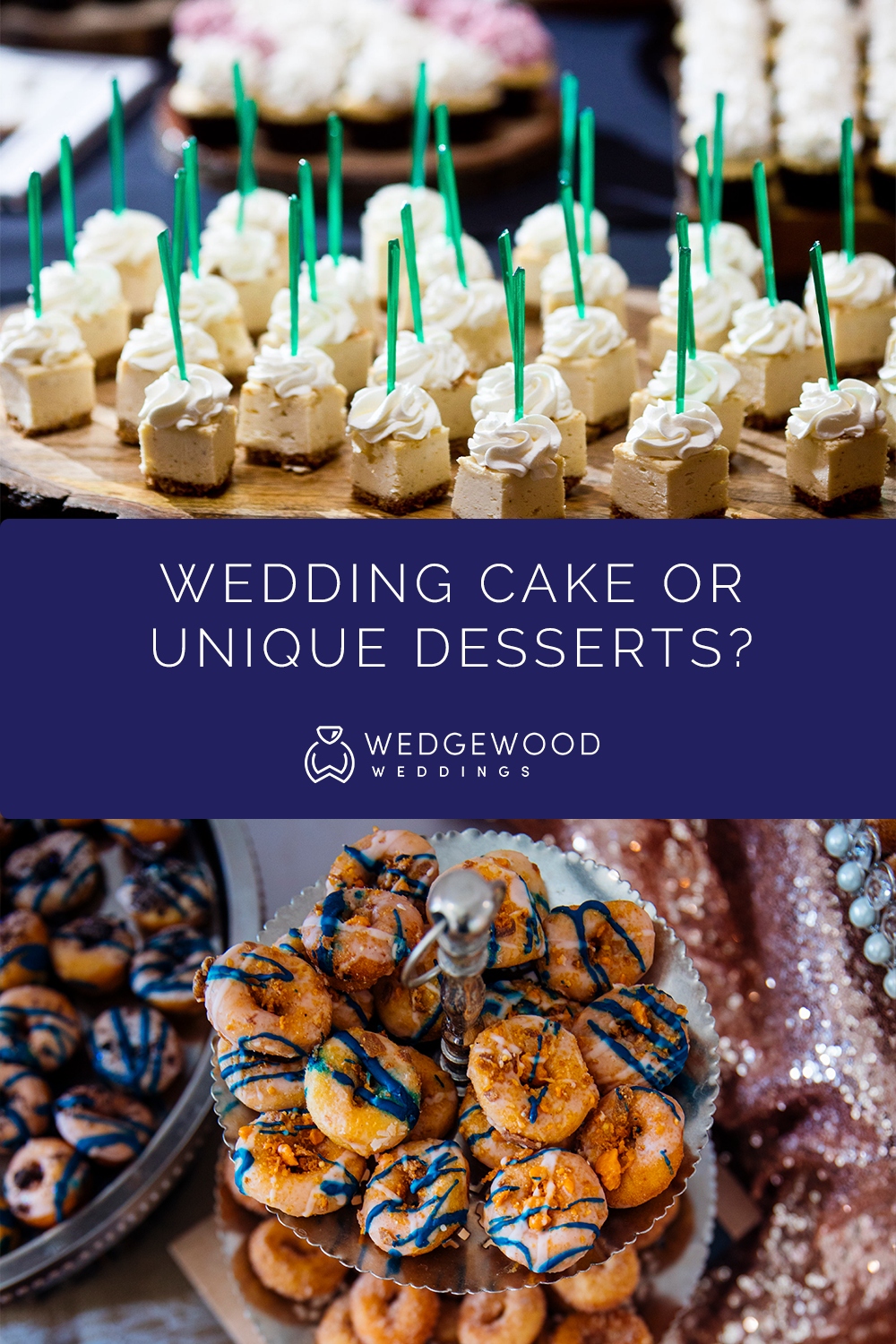 The cookie monster would love to get his hands on this wide variety of cookie sweetness! You can choose your very own selection! Maybe an assortment of chocolate chip, almond biscuits, caramel shortbread, biscotti, just to start! Your guests will swoon over the options!
Your sweet Tooth will Take Over with All of Our Amazing Dessert Options
Maybe you have a sweet tooth for sugary goodness! Why not a color coordination candy station, and let your guests pick and choose from your favorite candies! How sweet it is!
From icing monograms to state cutout shapes and, yes, even designs with your faces printed on them, wedding cookies are a great way to satisfy your sweet tooth and add an element of personalization. Arrange them on a towering platter for the ultimate wow factor, or serve them with a shot of milk to fuel your nostalgia. No matter what way you like your cookies, they're a cute wedding dessert idea for those who want to break with tradition.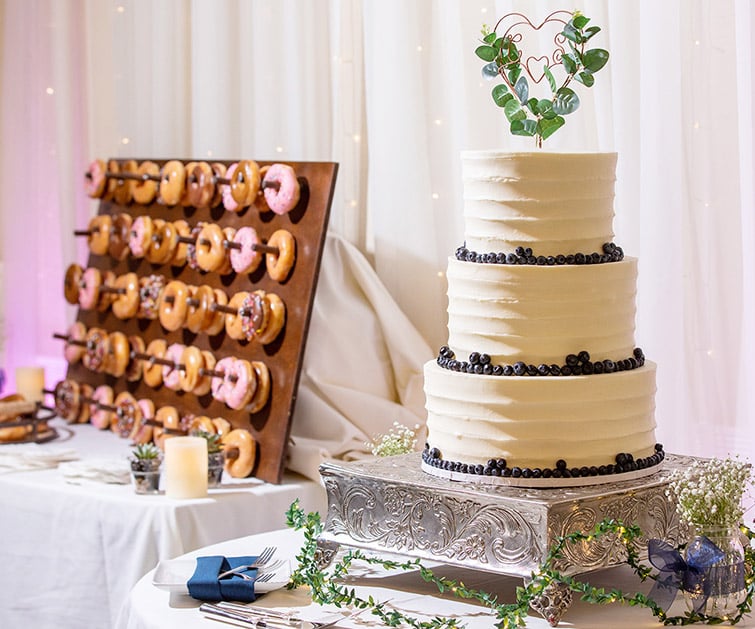 Donut Walls Continue to be a Popular and Unique Dessert Option
Individual wedding desserts are a major 2021 trend, meaning you have a great excuse to experiment with nontraditional sweets. If you're in need of inspiration for wedding cake alternatives, we've got you covered. Here, we're rounding up our favorite wedding dessert ideas for couples who want to serve something unique. From cheesecake platters to donut walls, these on-trend ideas are sure to make your mouth water.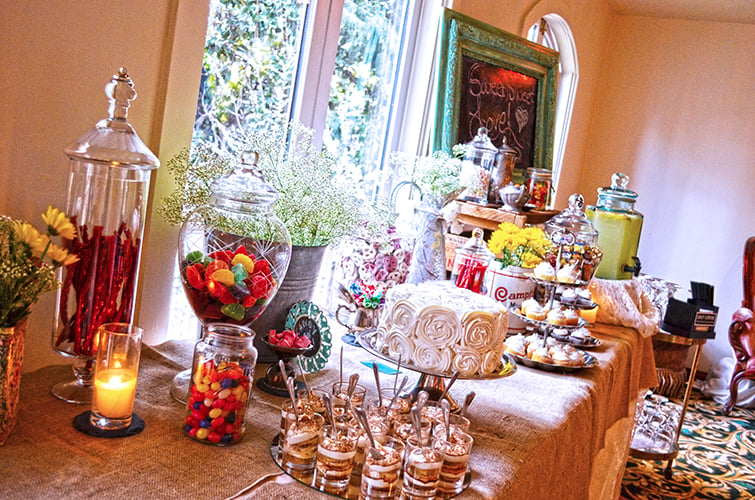 There are many ways to work desserts into your decor
Love is sweet, so celebrate accordingly by offering a wedding candy bar at your reception. Whether you pair it with other wedding desserts or let it shine on its own, guests will love creating a custom bag of their favorite sweets. If Hershey's Kisses, Sugarfina rosé gummies or classic M&Ms outrank wedding cake in your eyes, you can serve all of it as a fun alternative.