You want every member of your wedding party to look sharp and feel confident on your wedding day. That's why we've partnered with Friar Tux with our exclusive Bliss Benefits discount program. All couples who book one of our wedding locations can immediately unlock savings for all their attire needs.
***
When your wedding day arrives, you want to be looking your absolute best. Whether the groom, groomsman, grooms woman, or dad, you want to look sharp for any elegant celebration. Friar Tux is a popular choice for people planning a formal celebration.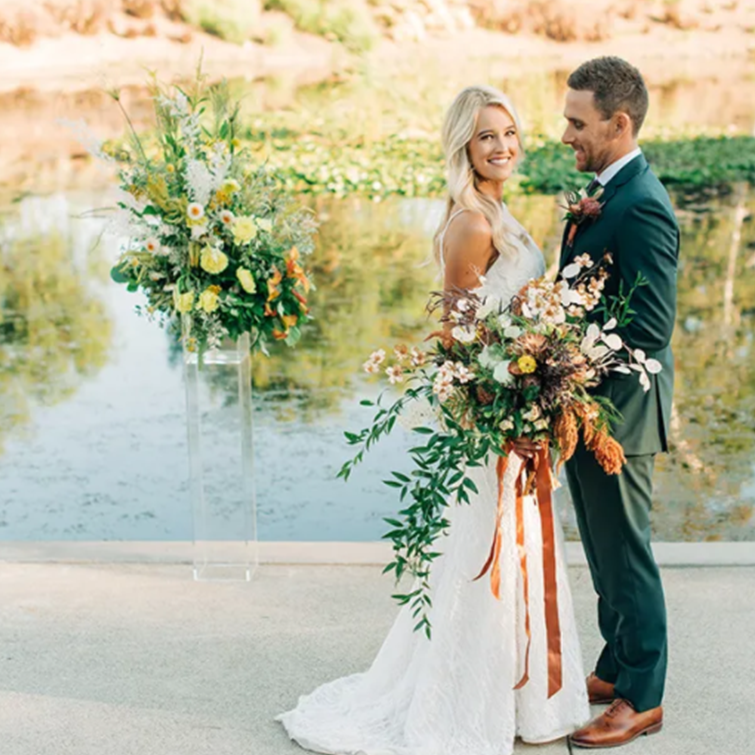 Groom at

Galway Downs

wears Green and Orange Hues - a trendy choice of tux for Boho weddings
Friar Tux is a premier tuxedo and suit retailer that provides exceptional formal wear for celebrations of all calibers. Specializing in suit rentals and trendy colors, this suit retailer is an excellent choice for wedding parties. Many couples who have booked with Wedgewood Weddings have been delighted with their wedding attire, and highly recommend their suits for rental or purchase.
Friar Tux is proud to have been represented on many finely attired men at the Academy Awards, winning 'Best Dressed Men' many, many times.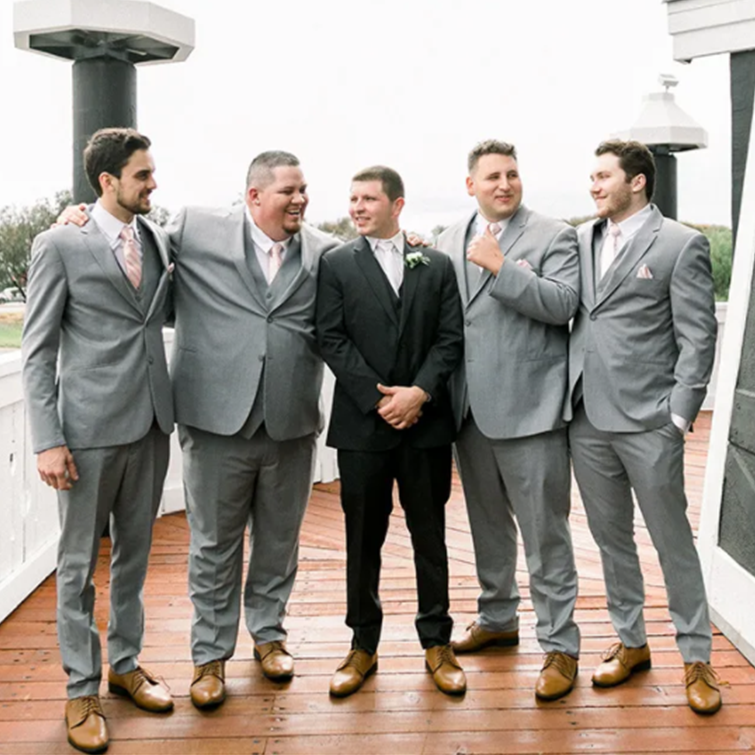 The groomsmen of the wedding party at Carlsbad Windmill are confidently wearing their grey suits - always a favorite color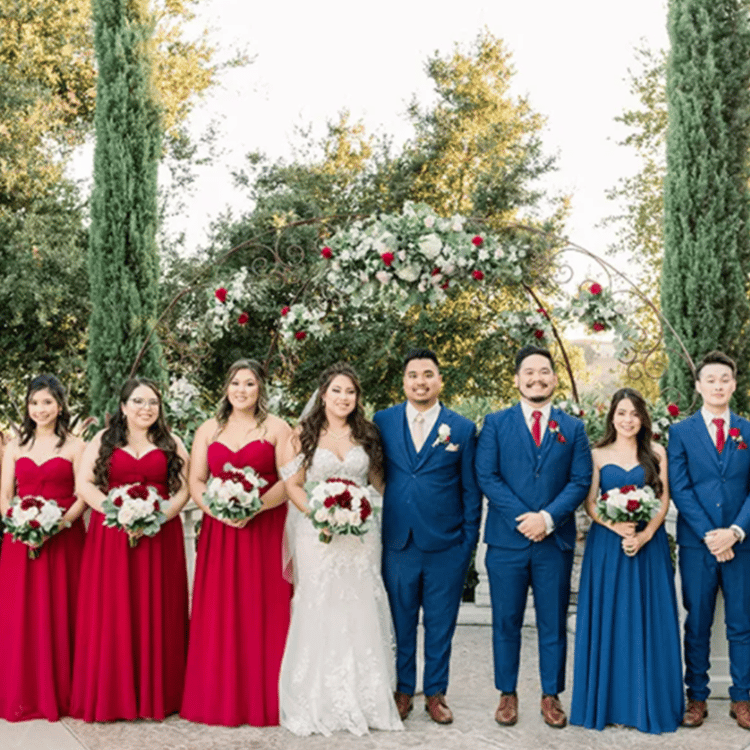 For this wedding party at Vellano Estate, Red Roses compliment the Red Ties of the groomsmen Friar Tux suits
In addition to the tux shops in the Southwest, this elegant suit company operates Stitch & Tie - a nationwide suit retailer. When you order your suit or tuxedo through Stitch & Tie, everything is easy to order online. Stylists are available for guidance virtually or in person and one of the 30+ locations in Southern California and Nevada.
When you book with us, you can choose from four all-inclusive packages that all include exclusive access to vendors and services for wedding or lifestyle services. Both Friar Tux and Stitch + Tie are generous partners to our Bliss Benefits Program. Make sure you find out more about your potential savings by asking the Friar Tux / Stitch & Tie team.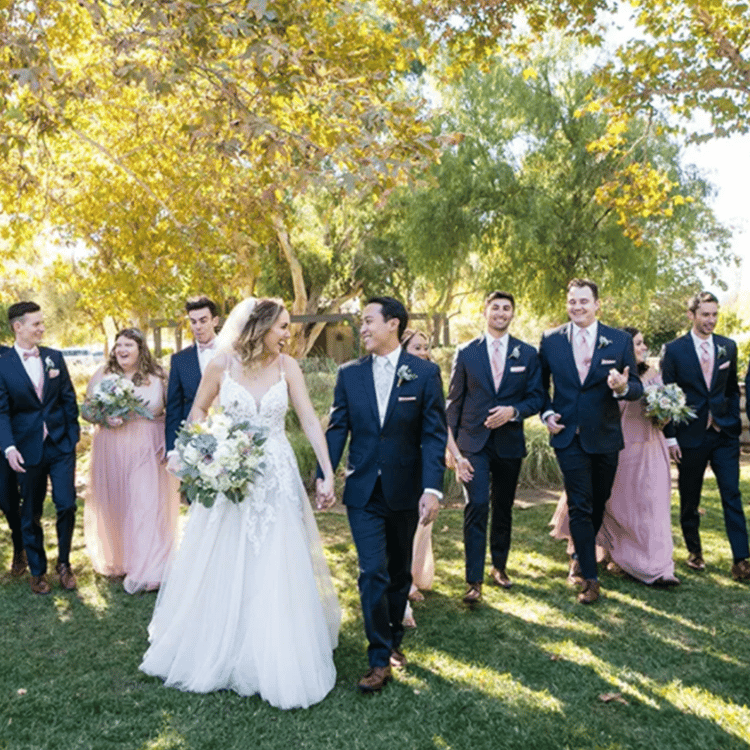 Showing off a pop of color, these groomsmen at Galway Downs by Wedgewood WEddings are wearing Navy Blue Suits with light pink vests
Friar Tux and Stitch & Tie have got you and your entire party covered - regardless of everyone's physical location. They both offer At-Home Try On. this lets you and your party order a shortlist of styles to test in the comfort of their home. At-Home Try On has given long-distance friendships, and wedding parties the luxury of planning their attire together regardless of where they live.
Zoom catwalk shows of potential looks and fits is now a common pre-wedding occurrence for all members of the wedding party!
Create a great look for your wedding party and enjoy copious savings: book one of our stunning venues to unlock our exclusive Bliss Benefits. Call or text 866.966.3009 to schedule your no-hassle venue tour.