Getting married in Las Vegas has been an exciting tradition that couples nationwide have celebrated for decades. From the traditional wedding experience to the Little White Church, complete with Elvis as the Officiant, Las Vegas is sure to be a destination wedding to remember. What if you want the fun experience without the theatrics of Sin City? Stallion Mountain by Wedgewood Weddings is a stunning venue located on the highly sought-after Stallion Mountain Golf Course.

With views that span for miles, guests will enjoy Sunrise Mountains' scenic backdrop - which is even more spectacular at sunset! The property itself is a hidden oasis in the desert. Surrounded by lush greenery and mature trees, Stallion Mountain is ideal for photo ops.

Check out these gorgeous photos with striking backgrounds!
***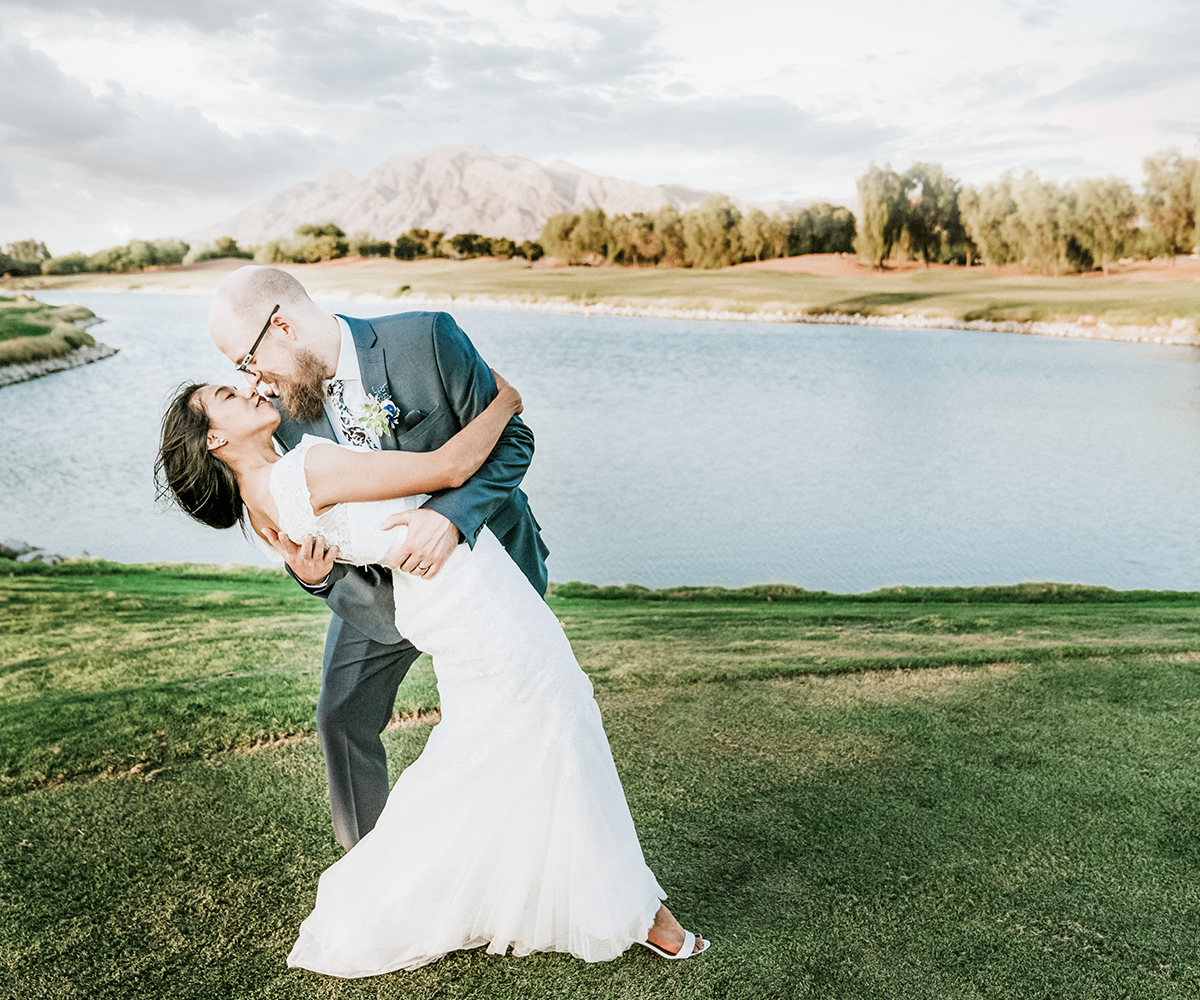 Stunning Lake on the Golf Course is Gorgeous in Photos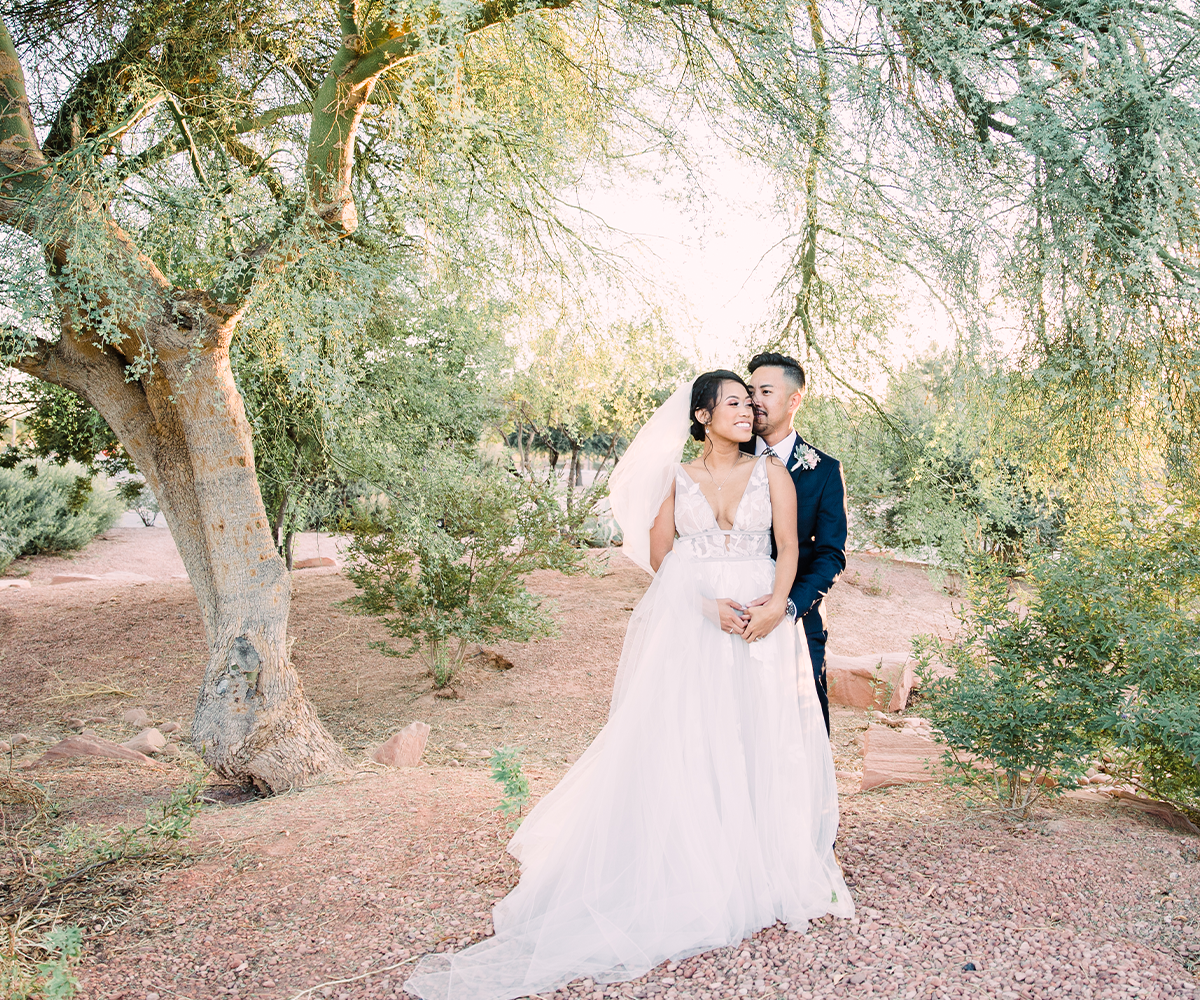 Mature Trees and Greenery for Romantic Photos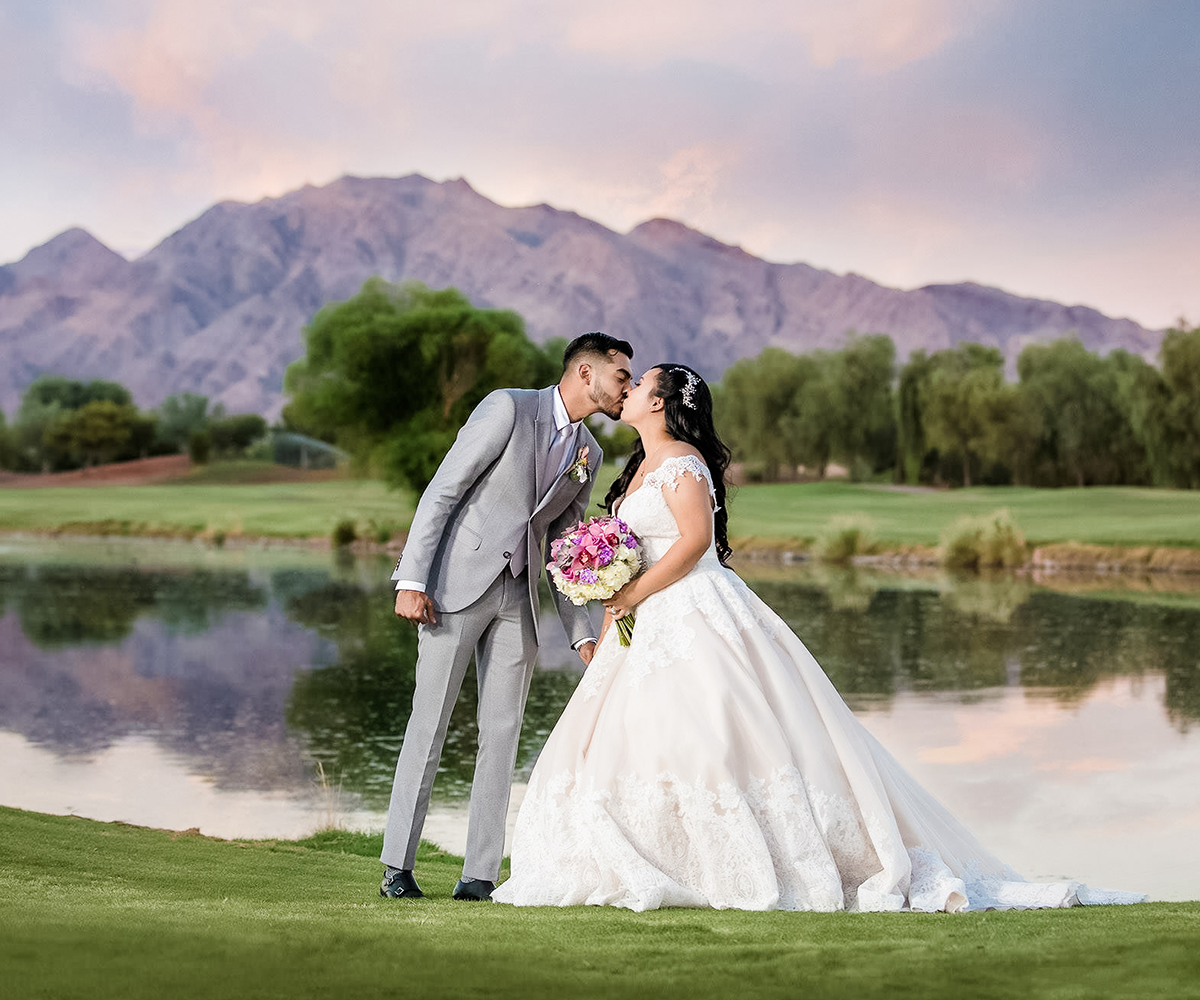 Stunning Mountain Backdrop Showing off Vibrant Colors
Our team has been planning weddings of all calibers for 35 years and has crafted wedding packages to fit the needs of every couple. From our Build-Your-Own to Elite Package, there is something for everyone. With an award-winning team of experts at a 5-star wedding venue, it's easy to see why Stallion Mountain is a popular choice to tie the knot!
Las Vegas, Nevada, came to be known as the Marriage Captial of the World and has held the title proud hosting weddings of all types for minimal cost. With the ease of access to hotels, transportation, nightlife, etc... this location is affordable and ideal for guests of the wedding. Many couples emphasize their guest's experience and want to ensure they have a good time before and after the wedding.
As for the couple planning the wedding, Stallion Mountain checks off many boxes for a fantastic celebration. There are three choices for your ceremony site, both indoor and outdoor, along with two dramatic and elegant banquet halls. Featuring stacked stone, modern elements, and a well-maintained landscape, this venue offers so many romantic focal points.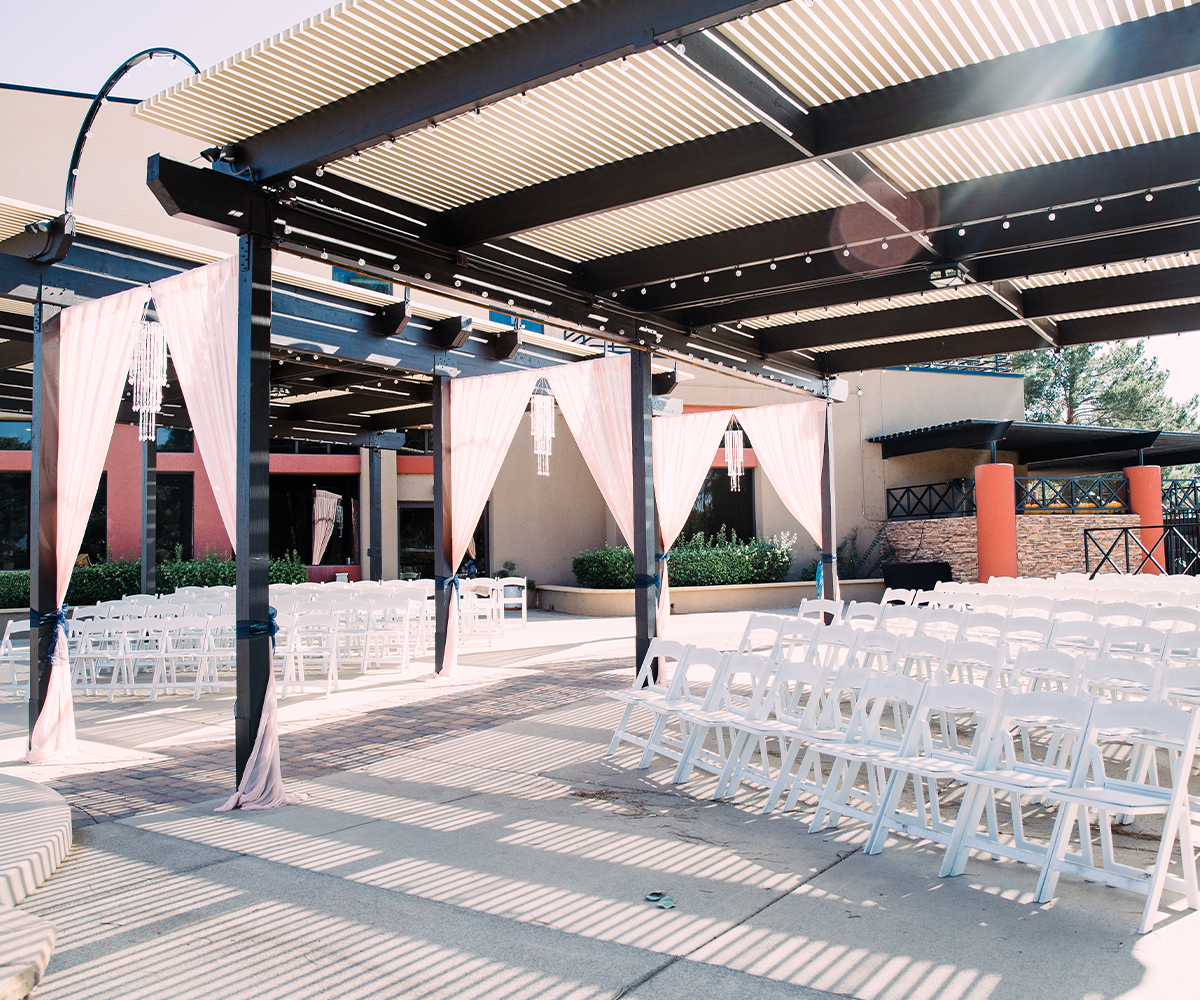 Outdoor Ceremony Option on the Terrace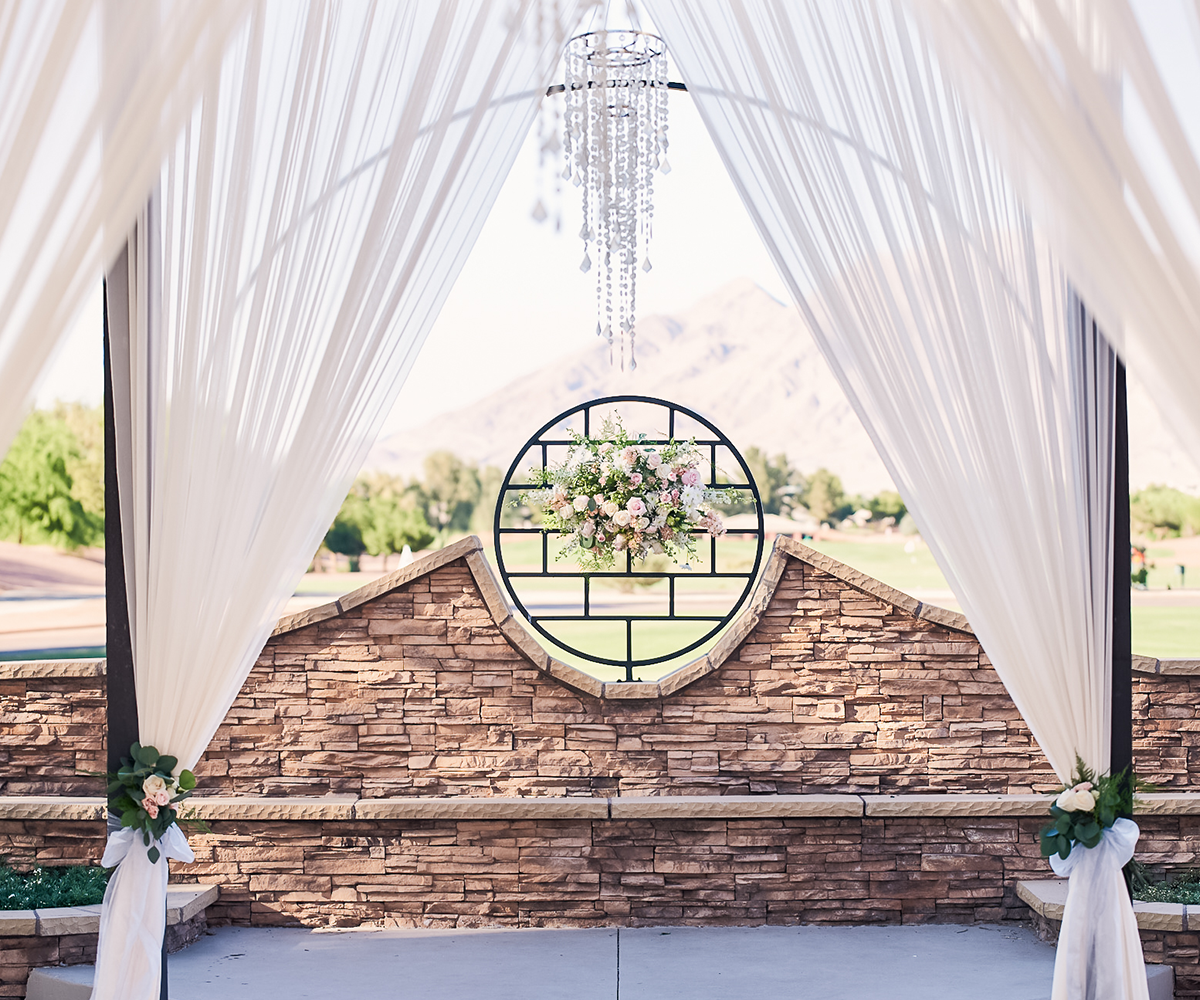 The Altar on the Terrace is a popular choice for ceremonies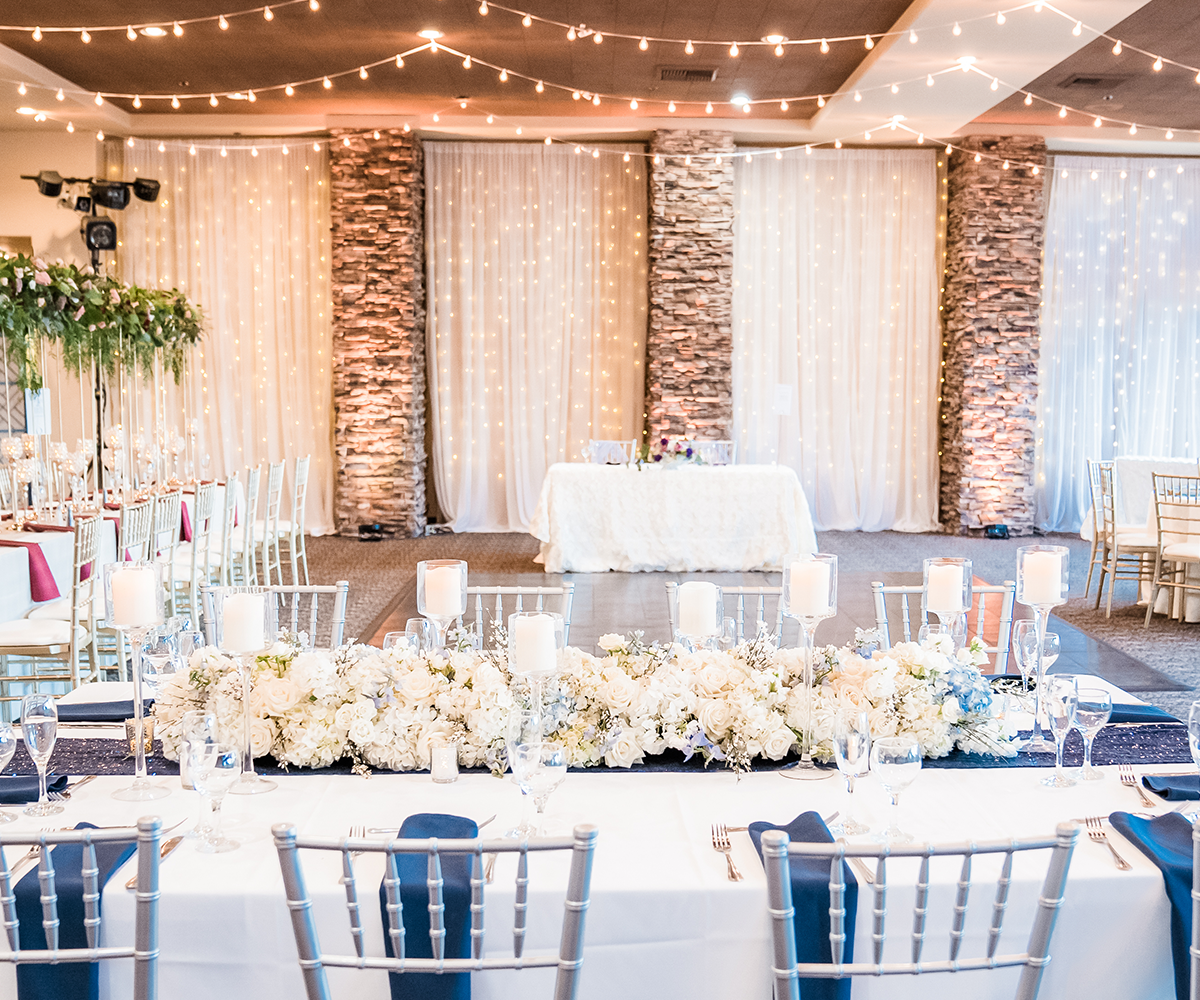 Stacked Stone and Draping offer an elegant and romantic ambiance
Are you ready to book your tour of Las Vegas' elegant wedding venue - Stallion Mountain? We're offering exclusive virtual tours as well as in-person tours, seven days a week. Call or text (866) 966-3009 to set up your tour. Our team loves to connect with new couples and help bring their vision to life.
***