Employee Spotlight
Lindsey Paisano is a skillful and inspiring wedding expert but has an unusual wedding-planning background. She comes from the casino industry and brings all of those learnings to managing our Stallion Mountain venue in Las Vegas. We adore Lindsey because she has a knack for putting the couple and their guest's needs first, while keeping her team motivated so that everything happens exactly on schedule. She spoke to us today about what she brings from the casino industry and how that helps her put together weddings with the utmost precision and attention to detail.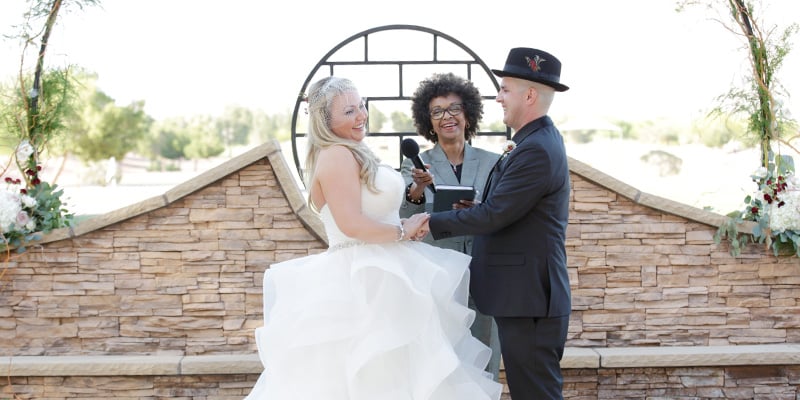 LindsEy smiling during her own wedding at stallion mountain!







Taking a moment to relax with each other, LindsEy and her groom in the secluded Stallion Mountain pine grove.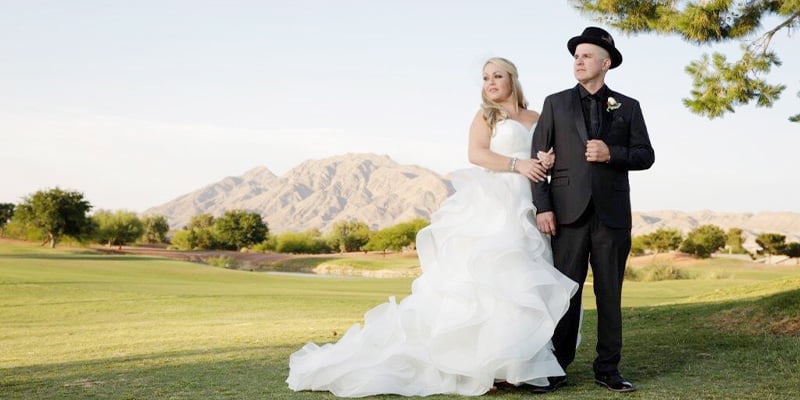 The hero photo!
Bride & Groom IN FRONT of the imposing local mountains at Stallion Mountain, NV
Hi Lindsey, How did you find your way to Wedgewood Weddings?
Before Wedgewood weddings, I worked extensively in the casino industry. I was living in Reno, Nevada at the time and working at a well-known casino. I found a job listing online and I was looking for something in the event, food and beverage, operational space but away from casinos.
I applied and got the job! I've been with the company since 2016. Starting as a sales catering manager and then joining the Manager in Development program in January of 2019. I transferred to Stallion Mountain from Sierra La Verne in California in April 2020 and, as I'm sure you can guess, it's been an interesting experience!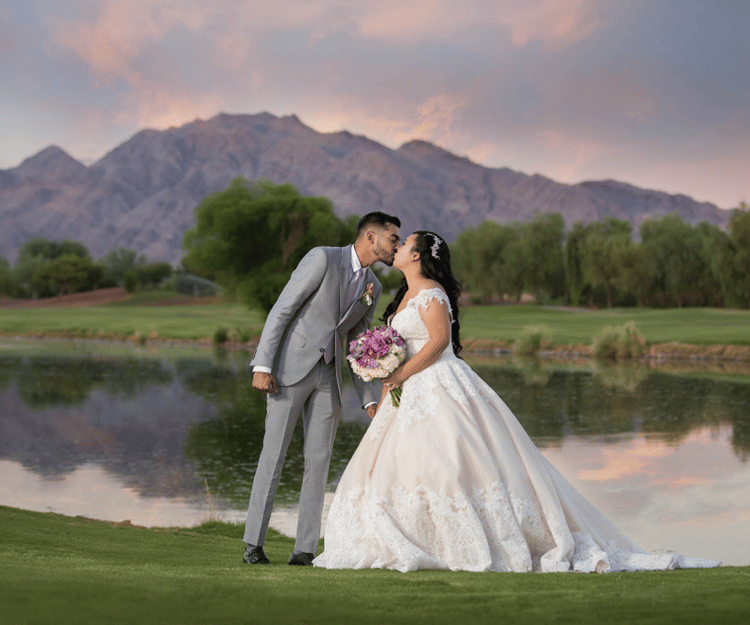 How does your casino industry experience help you in your role?
First off, I was not used to weddings. I'm an expert in food and beverage operations but was unfamiliar with weddings. But I leaned on my previous experience and it has served me well. For instance, in casinos you have to be precise and on-point. Things need to be done a certain way every time or you end up losing money or customers – sometimes both. Because of this, I am a procedure and SOP-type person. If you follow procedure and best practices, all you can do is then perfect and refine. In my opinion, if you handle clients a different way each time, there's more room for error.
This mentality has helped greatly. A couple has a vision for their special day and it's up to our team to make that happen. We have to remain flexible but also rely on our tried-and-true ways to host a wedding. Couples really love this approach because it makes it easy on them and allows everyone to trust the process.
And we have to take this approach because, in reality, we can have multiple weddings with similar colors, vendors, music, etc. but when the day comes they'll always be different and fun!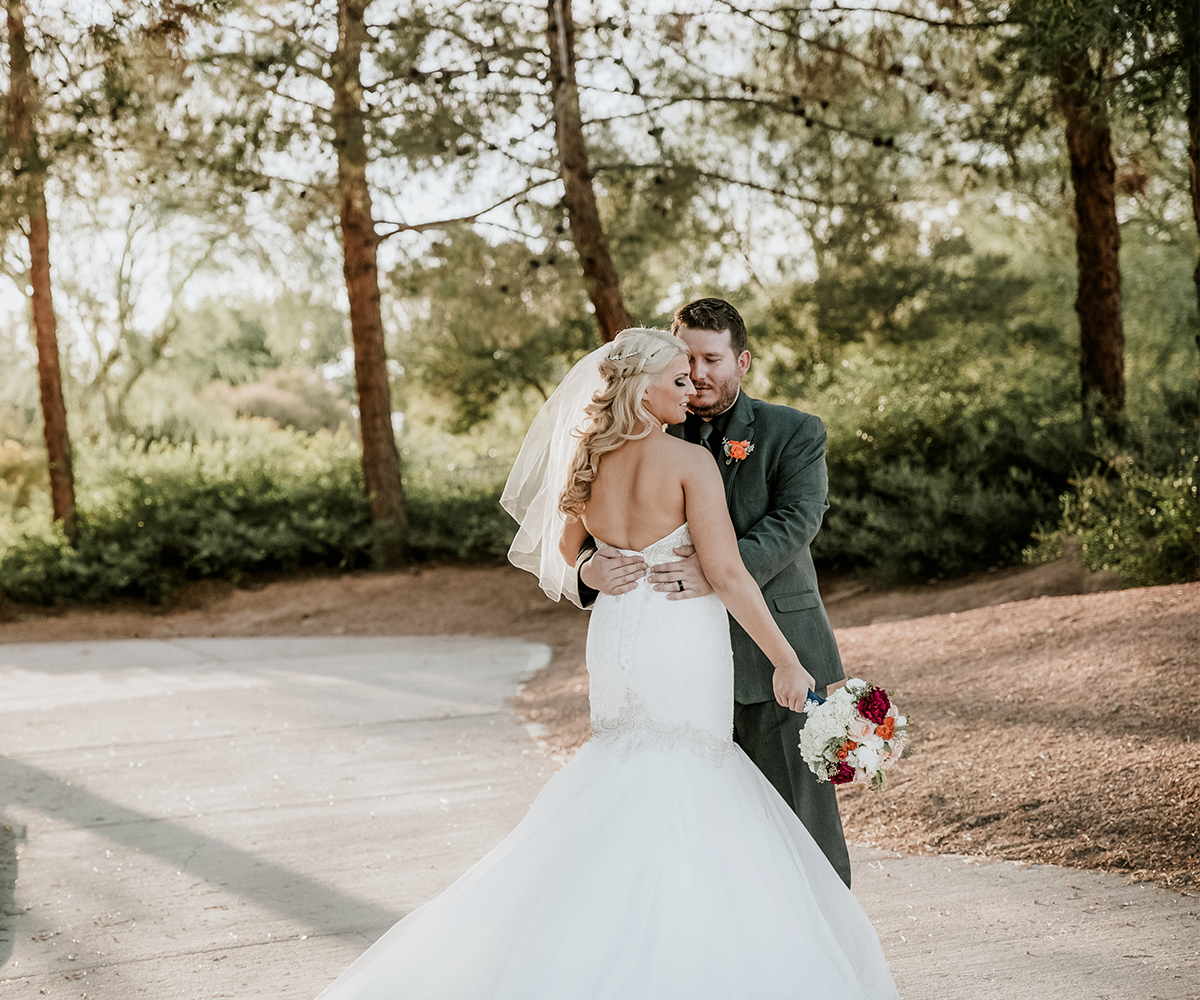 How do you feel about Wedgewood Weddings?
Wedgewood Weddings is fantastic because you don't need anything else. It's absolutely everything wrapped into one solution for couples. It's a great family company that gives back to the community and is truly focused on making sure that couples have a wonderful day.



Lindsey's Own Wedding Day Moments at Stallion Mountain, NV



As we saw above, you chose to get married at our Las Vegas venue too! Can you tell us a little more about your experience?
Getting married at the venue I work at makes every day special, it's my happy place. I believe in this venue so much so I got married here! 😍

My partner and I visited a ton of other venues and we just kept coming back to Stallion Mountain - I guess it was in my heart. All my favorite vendors were there already which helped with the decision.
Nowadays, I can incorporate my own experiences when I'm chatting to clients. It builds trust because I have truly gone through their journey.


Your dress is stunning btw! Who is your favorite person at a wedding?
Most times, I can't help but giggle at the father of the bride. Normally, their nerves are through the roof. The jitters can be anywhere from word fumbles to losing their mind. The father of the bride is usually an absolute mess and I think that's so sweet and adorable.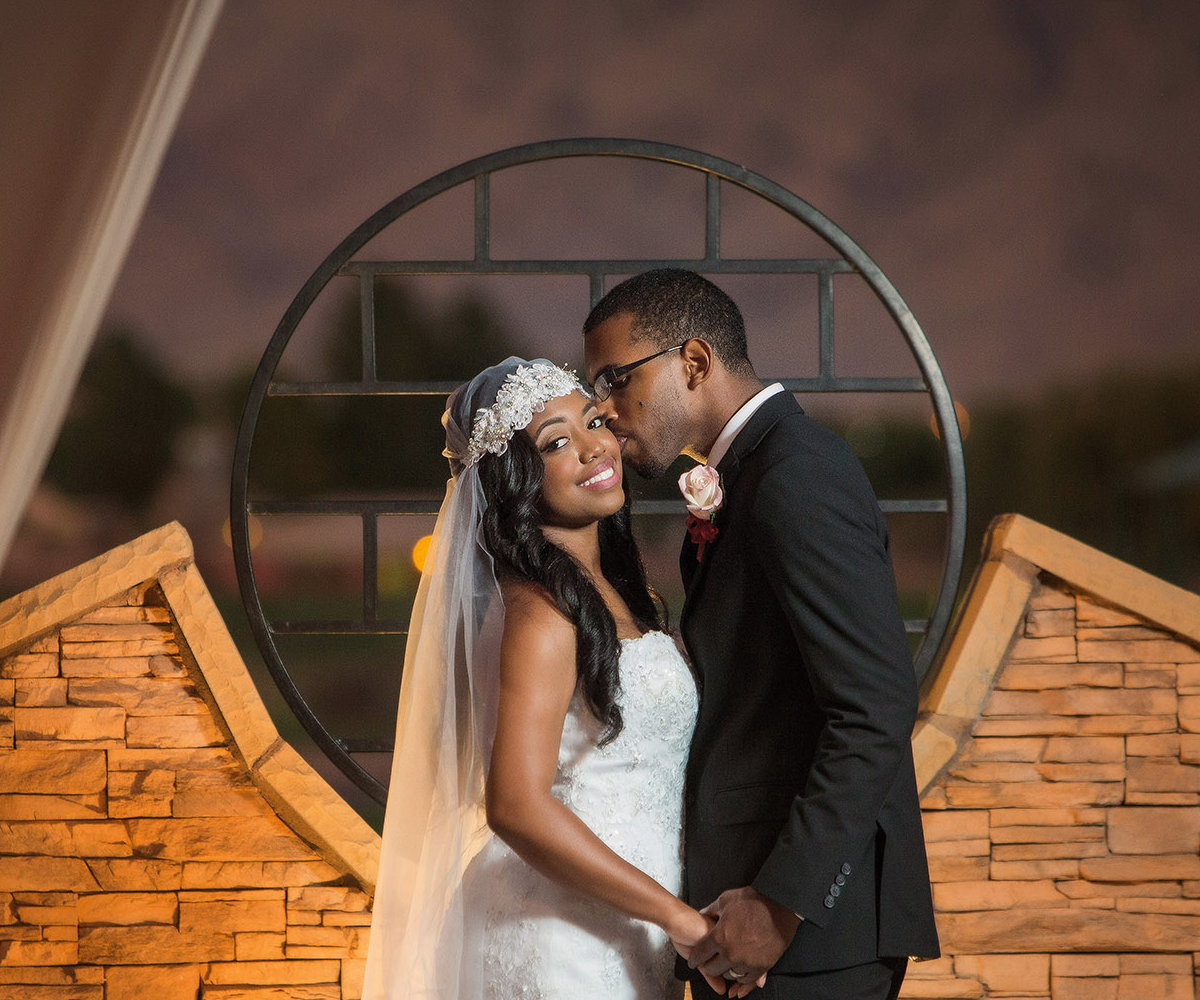 Can you share a remarkable and silly memory that stands out for you?
A lot of times, we have a first-look or prayer moment before the ceremony. It's quite common to accommodate this for couples, and a few couples decide to go BIG - this is Las Vegas afterall!
One time, a groom wanted a grand entrance for their first-look moment and to capture it on film. He decided to land a helicopter in our parking lot and it went pretty much exactly how you think it went!
Keep in mind that we're in Las Vegas and it can be dry and dusty. The helicopter landing caused the dust to whip up which resulted in the bride's veil going all over the place, dirt on her face, and dresses flying everywhere. And, out of the helicopter - cool as you like - steps the groom and groomsmen looking suave and pristine. To say that the bridesmaids were scowling at the groomsmen was an understatement.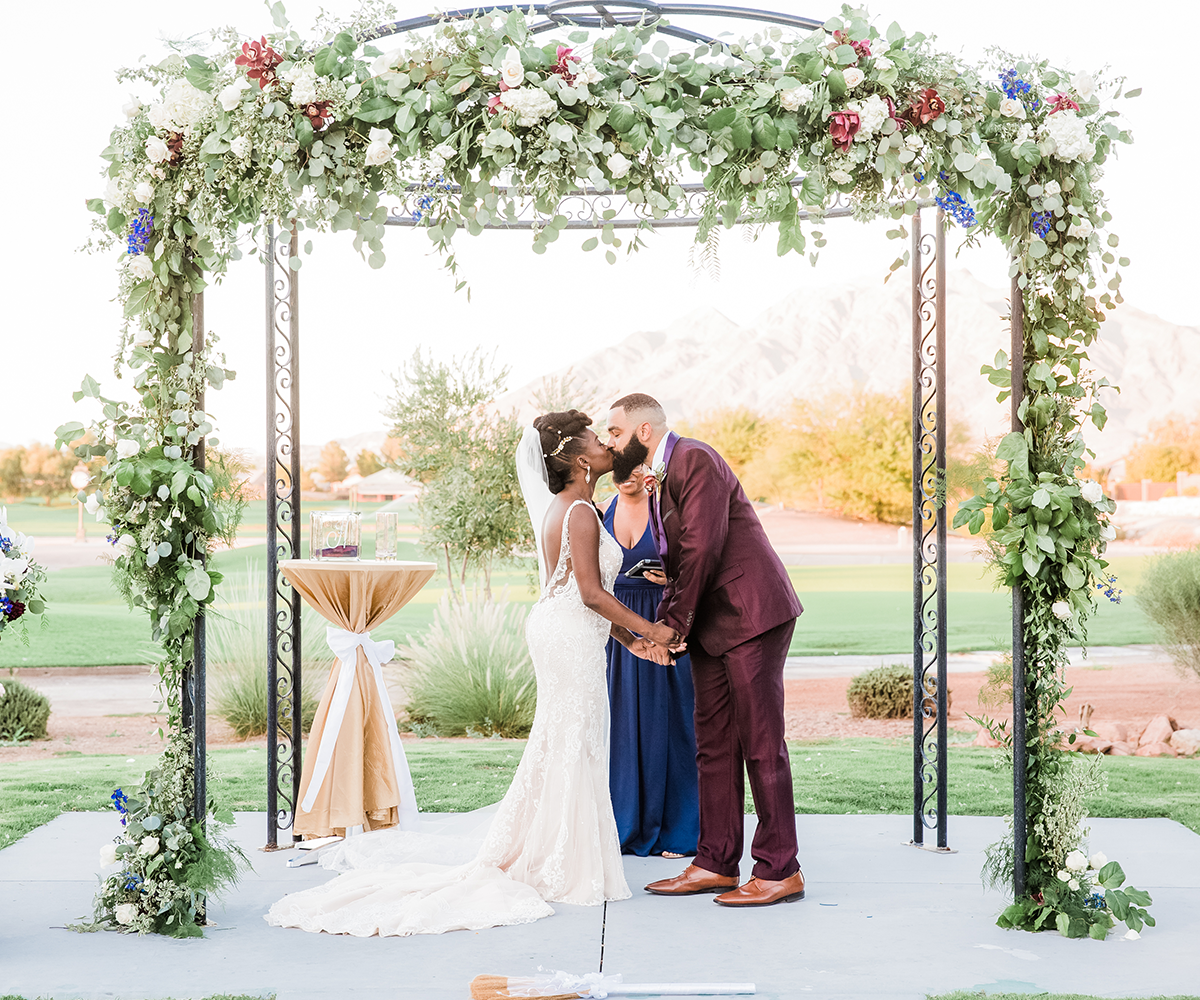 What are your favorite Wedgewood Weddings' menu items?
I love the Macaroni Cheese Croquettes and the Three Cheese Tortellini. It's a warming comfort, and the pesto makes it feel extravagant extra delicious. I always want a second plate.
What flavor of wedding cake is best?
Anything citrus & fruity - lemon/orange, lime/blueberry are great options.
Finally, is there anything at a wedding that always guarantees laughter?
Making a pet part of the ceremony! You get great photos and peals of laughter from the guests
.
Thanks Lindsey - it's always a pleasure!
***
Lindsey will see to it that your wedding is planned with casino-precision. We want you to feel like you've hit the jackpot with us! For more details about Stallion Mountain in Las Vegas - click here.