How to Tour a Wedding Venue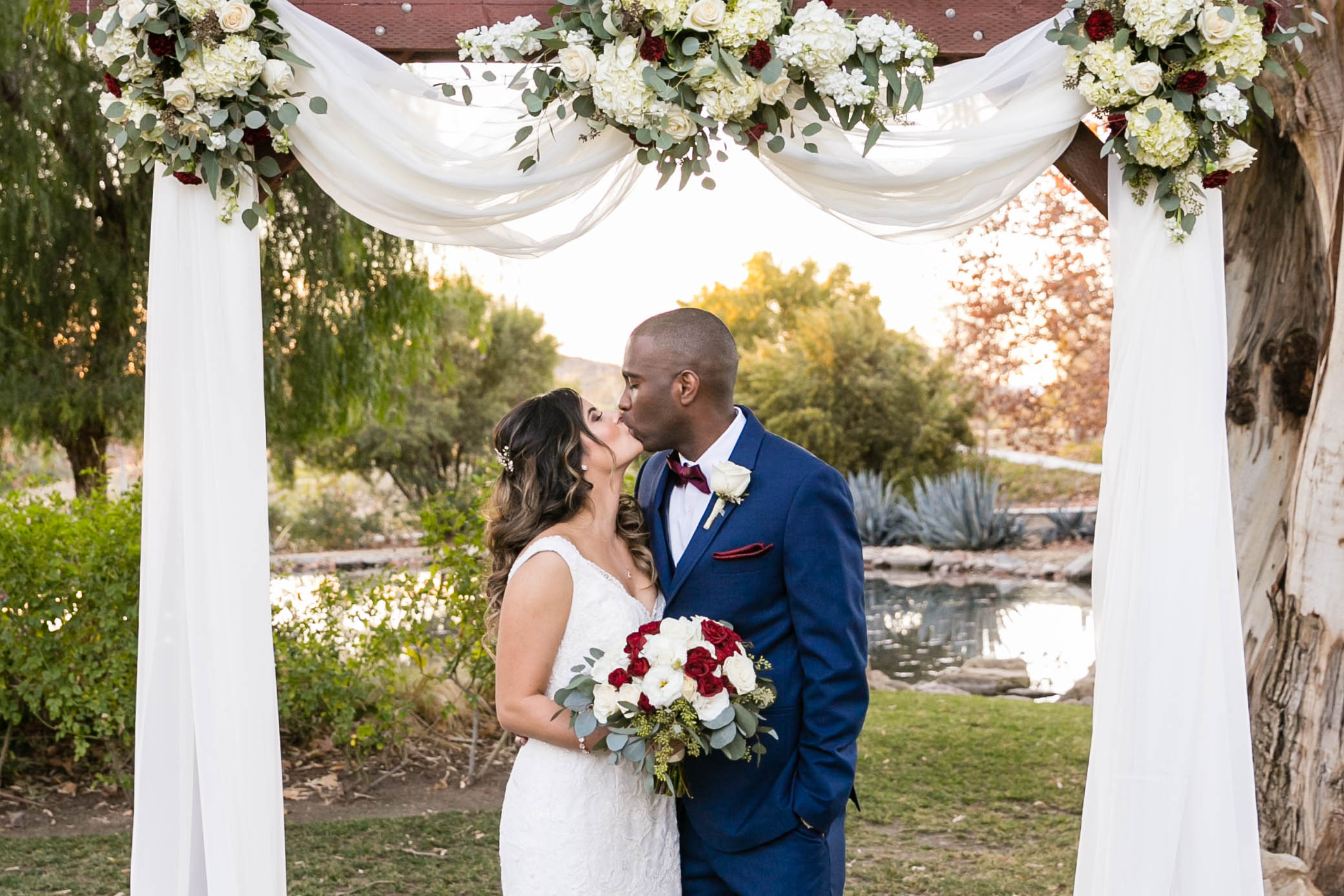 All You Need To Know to Make a Venue Tour Useful
Finding a venue is one of the most exciting parts of wedding planning! Assuming you've already done your research online and narrowed down your venue options to a select few, it's time to walk through them in person and see which one gives you all the feels. From beach-front ceremonies, to historic mansions, to rustic spaces with modern touches, we've got you covered. But before you write a check with a couple zeros on the end, you need to feel confident you're making an informed decision when officially booking your venue.
And that's exactly what a wedding venue walk-through is for: while many venues just welcome couples into a sales office and hand over a brochure, we do things differently. At Wedgewood Weddings, we'll show you the public and hidden areas of the entire venue (which is much different than just looking at pictures), sit down with you to answer all of your questions, help you customize an all-inclusive package, and give you an exact price quote - without any hidden fees!
And it's easy! Our venue walk-throughs take between 60 and 90 minutes, they're completely free, we offer them seven days a week, and there's no obligation to book. It's common to visit a few different venues so that you have options to compare, leading you to the absolute best choice! In fact, most couples that book with us take about a week to make a decision after they've toured, but some are so excited that they book the same day.
The Ultimate Guide to Your Wedding Venue Tour
So you've made your short list, great! But do you know what you're looking for? Will you leave a venue and immediately realize you forgot to ask a crucial question? We've listed out the common things to consider. And here's another big piece of advice: pull out your phone and take photos as you tour so you can remember the details later.
5 Things to Look For In a Wedding Venue:
Cleanliness

Friendly, organized staff

Clear, concise answers to your questions

No pressure to book

The guest experience – Was it easy to find? Was parking a hassle?
3 Things to Consider During Your Venue Tour:
Most importantly, can you two picture yourselves getting married here?

Can you see yourself working with the wedding planning team?

Can you realistically afford it?
Questions to Ask During The Tour:
How long is the space available for on the day? (At Wedgewood Weddings, we offer five hours as standard in addition to pre-event access so you can get ready. We also offer the option of adding additional hours if needed.)

Is there a dressing room on site? (Or will you have to arrange a different place to get ready the morning of your wedding?)

Who would be your point-of-contact through the planning process? (With Wedgewood Weddings you get a whole team.)

Are there any limits on the food and alcohol you can serve?

Is there anything you'll have to provide on your own (such as furniture rentals)? (We provide everything you'll need and work with you to plan any special extras)

Are there any restrictions? (Like noise ordinance, curfew, parking)
You can relate to the feeling of just knowing when something (or someone!) is right for you. That same gut feeling will most likely hit you when you walk into your future wedding venue. However, if you've toured a venue, and you know that it's definitely not the right choice, just say so! Politely - we're humans too, you know :) The coordinator should be able to recommend other venues that might be a better fit!
"Everyone was really friendly and easy going! It was exactly what we were looking for in a venue. The coordinator was great and allowed me to make adjustments in the wedding timeline without making things feel rushed. I loved that the packages were inclusive and customizable so that I was able to be creative in the areas I wanted and be stress-free in the areas that I needed the facility to take care of for me."
Jamie & John, Couple, Wedgewood Weddings
If you and your fiancé absolutely LOVE a venue when you tour and know it's the right space for your wedding, you can absolutely book right then and there. It's also totally normal to think about your decision for a few days and circle back with the venue later to place a deposit.
It's also possible to be really torn after touring venues... But talking it over with your fiancé and taking time to see which one keeps coming to mind will give you your answer. The most important thing is to listen to your gut. There'll be different pros and cons to each option, but if you have a strong feeling about the right venue, it'll be worth it to work out any kinks!
And when signing the contract, be sure to read every line - ask the coordinator to walk you through it. Make sure both you and your fiancé (and your parents or financial contributors) understand what the cancellation policy is and exactly what the venue includes. And of course, keep in mind that booking a venue is what truly solidifies your wedding date.
With your venue and date locked in, you're really getting married - Yay!
"It's so helpful to tour more than one venue. If you think you've found the right one and you still have appointments set at other venues, it's still smart to go tour them. You'll want to be especially certain that you explored every option!"
Nicole, ValSerVenience Director, Wedgewood Weddings Brentwood
"I suggest only bringing the 'decision-makers' to your tour. It's fun to bring along all your closest friends, but choosing your venue is an important decision - it makes sense to only have yourself, your fiancé, your parents, and/or any financial contributors at the tour. They'll be the most helpful (and impactful) when trying to narrow down your options!
Paige, General Manager, Wedgewood Weddings Boulder Creek
"I always suggest that couples write down any questions they have and bring them with them on the tour. They often get a little distracted (in a good way) while on the tour, so having that original list of questions will keep them on track and make absolute sure that they won't get home and realize they totally forgot to go over some important details!"
Kimberly, ValSerVenience Director, Wedgewood Weddings Aliso Viejo