Do you smile when thinking of sunshine and waves. Do you want to feel warm sand underfoot as you say your vows? A beach or Pacific Coast wedding could be just the ticket! Check out our beautiful oceanside venues.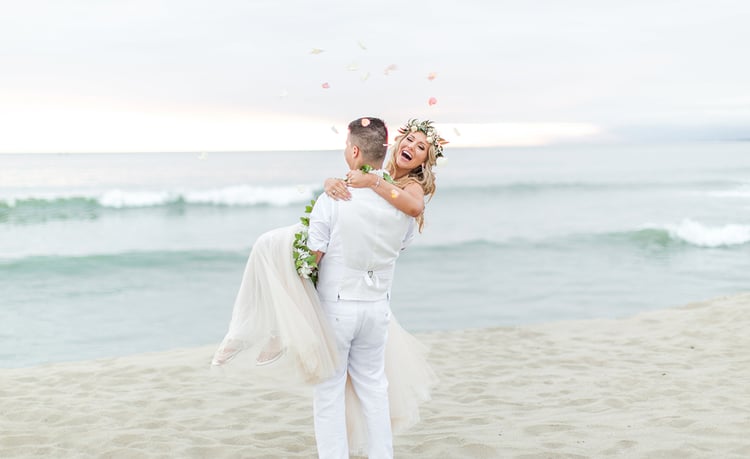 If you love the beach, enjoy the salty breeze, spend most days in flip flops, and find any excuse to be in the sun, then honey you're a beach life bride! Check out these gorgeous beach and coastal weddings to fuel your imagination.
This beautiful couple recently said I do at the beautiful ceremony hall at the Carlsbad Windmill. Then their photographer took them over to the bluff to capture private moments as they strolled with toes in the sand. This idea works when you want the convenience of a modern sophisticated venue plus the romance of beach-y wedding day pictures. While a beach wedding can look superb, it's also possible for the wind to be in the wrong direction during your vows so getting the best of both worlds is a sure-fire winner!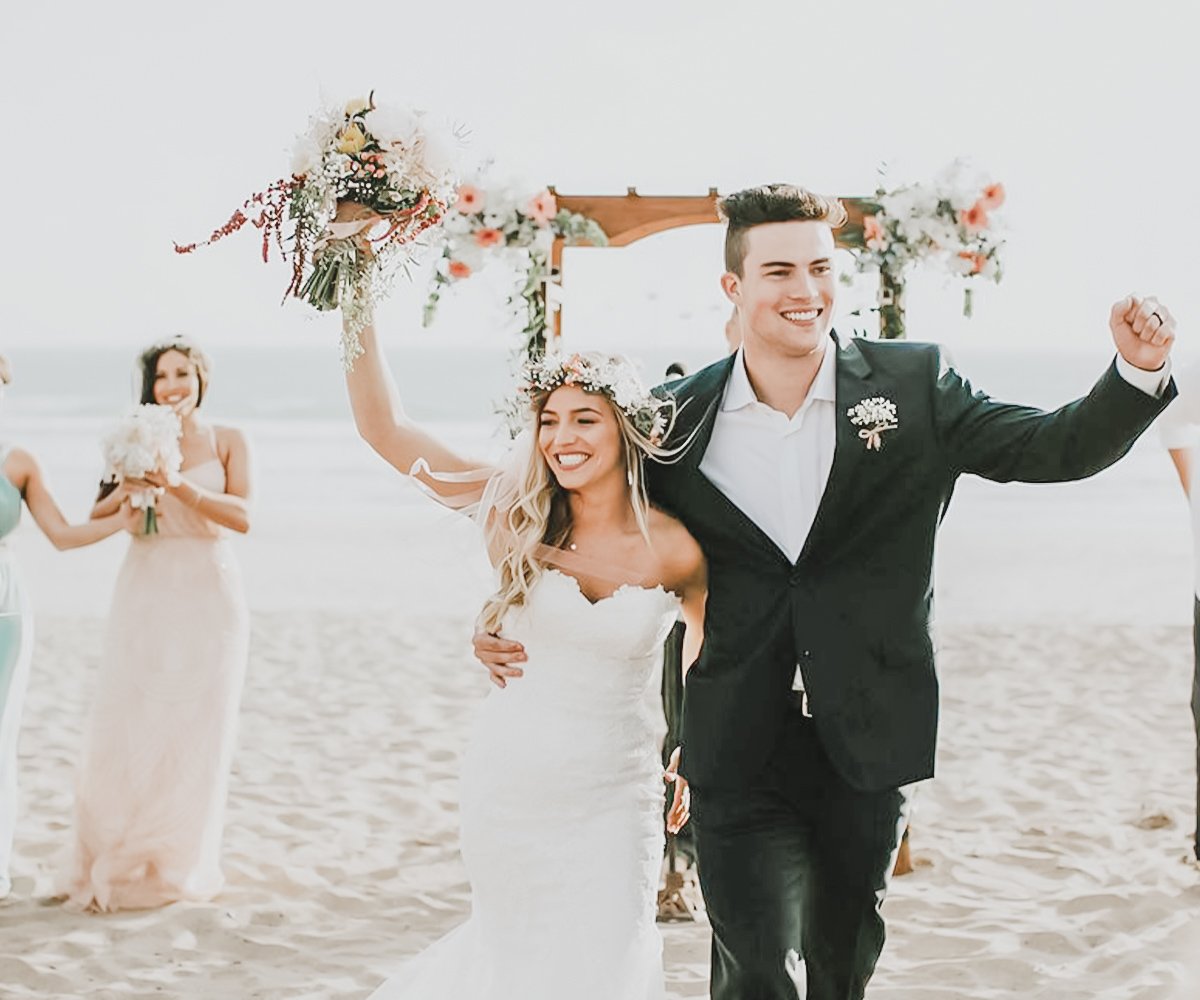 At Ventura Harbor in SoCal, you can create your own I do moment and place your ceremony on the sand with the Pacific Ocean gently murmuring only a few feet away. Choose to say your vows in the afternoon sun and then head to the penthouse Pacific View Tower for panoramic ocean views at sunset, then enjoy the twinkly city lights as dusk softly falls.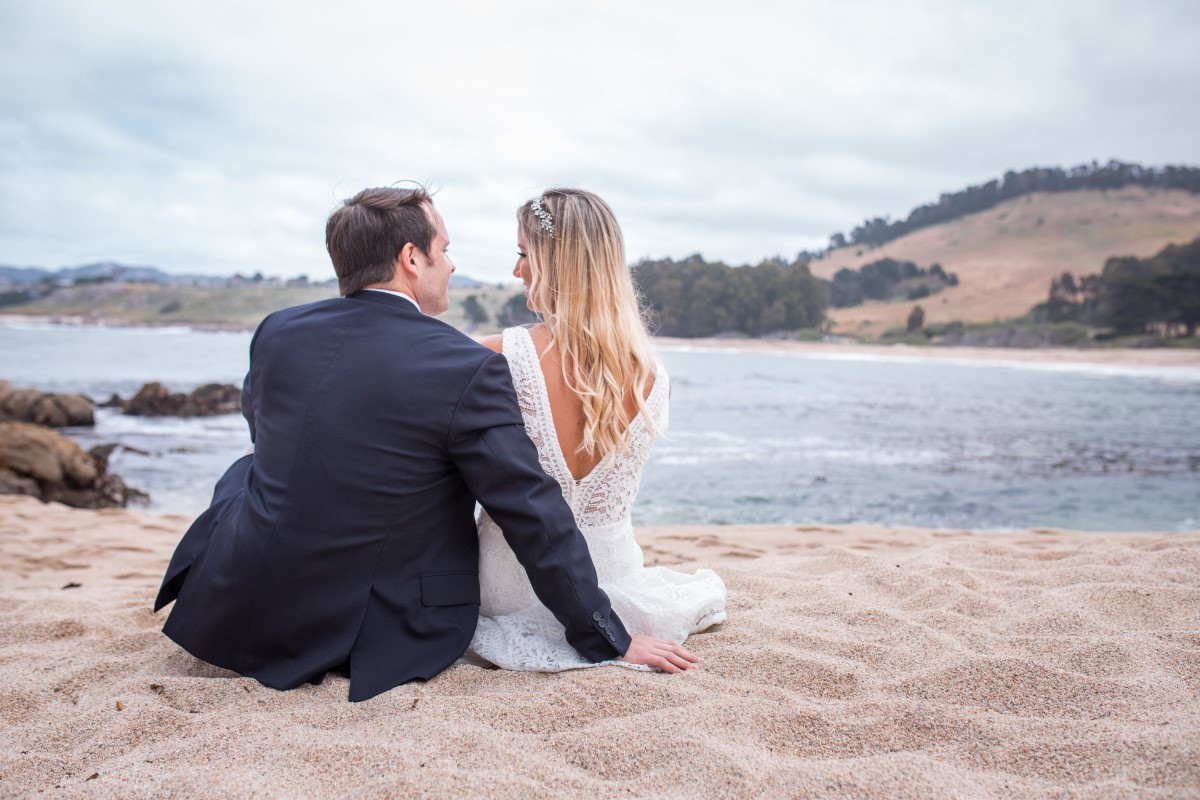 The rugged shoreline at Carmel can create exceptional photos. Enjoy the world-famous natural scenery and maybe say hello to a few pelicans in your wedding photos. This nature resort wedding location is ideal for beach ceremonies of every style.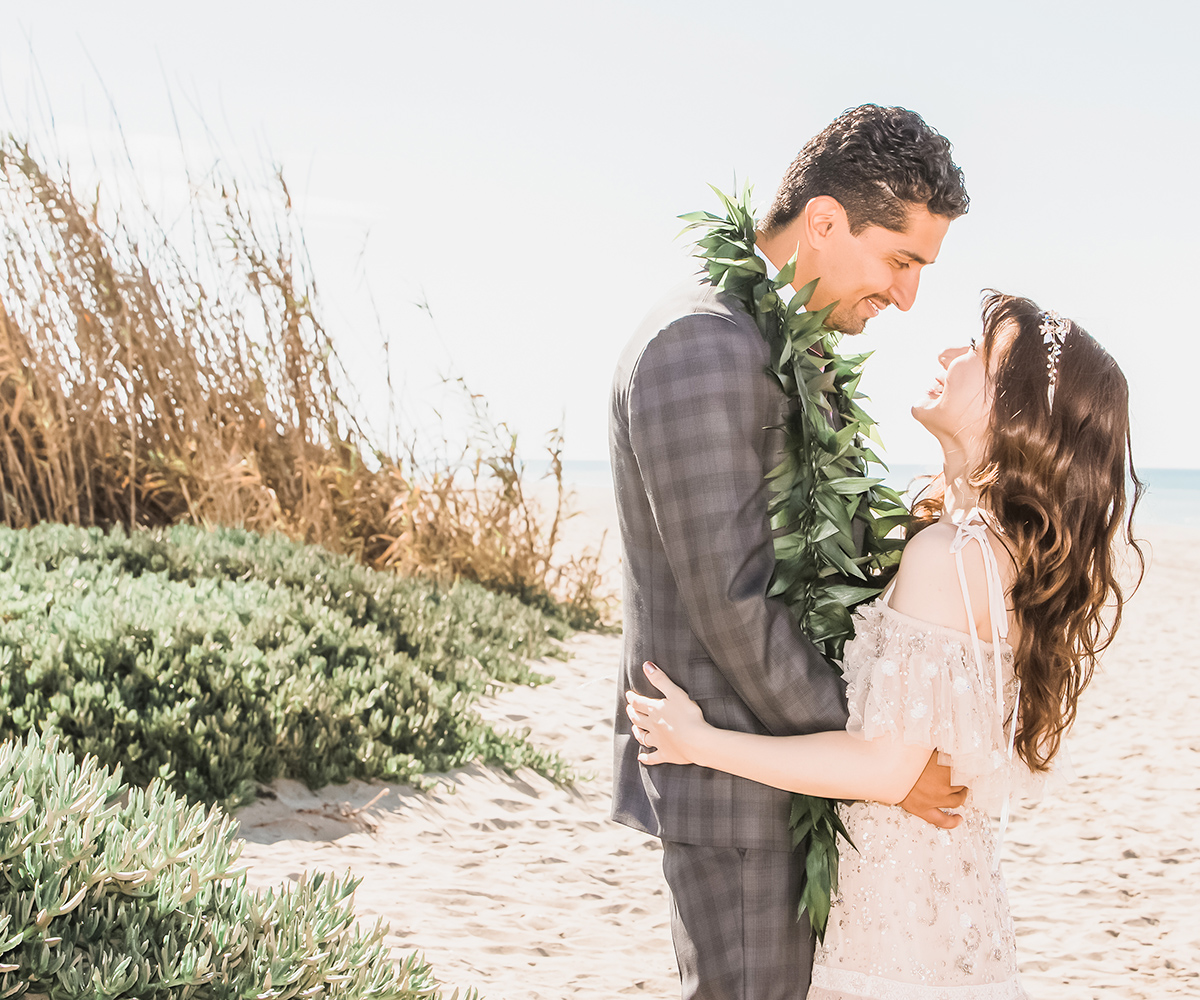 The dunes at Oxnard are the perfect backdrop for a sun-kissed celebration. Enjoy the secluded beach for your ceremony or for private photos later in the day.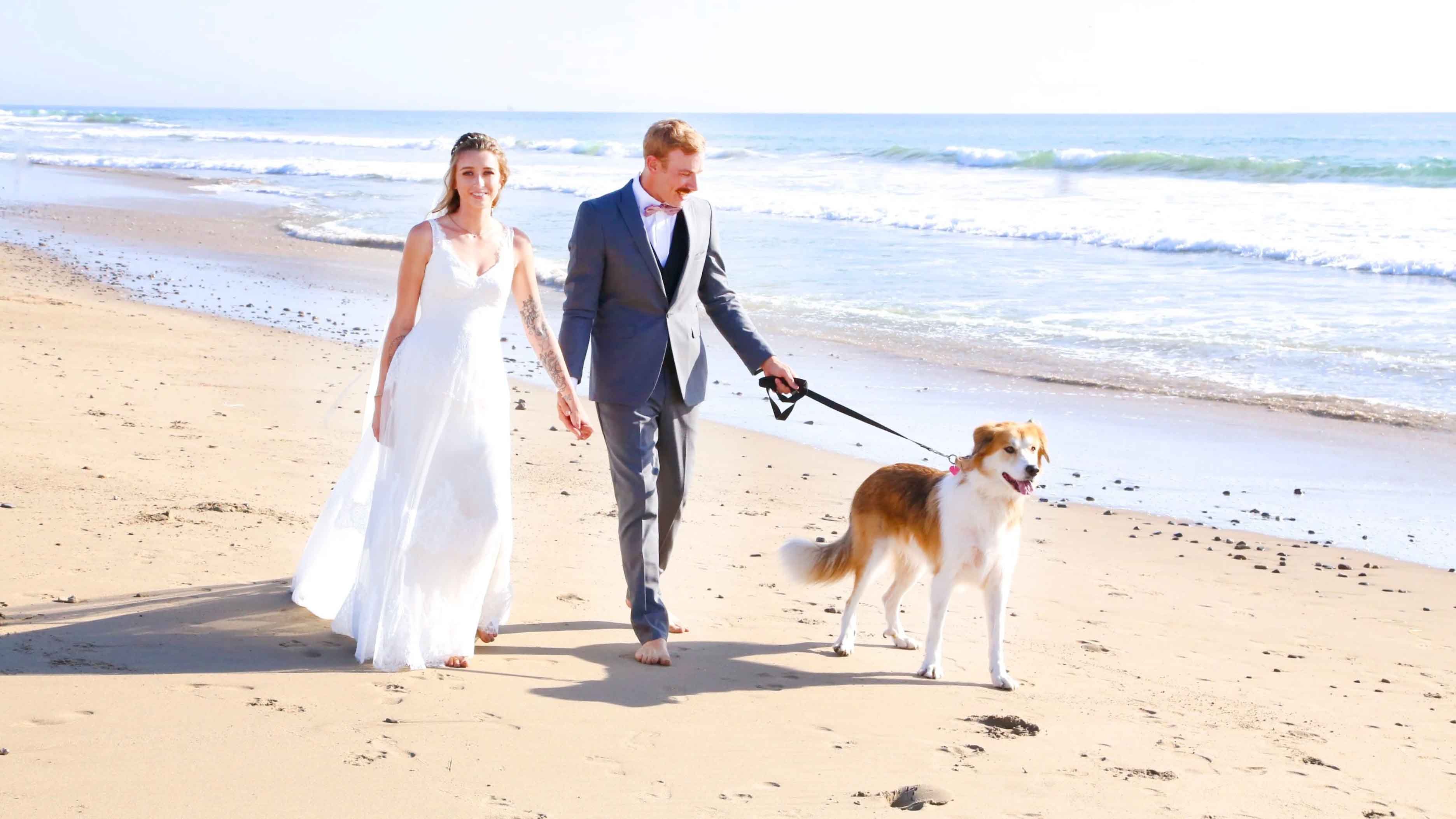 Make your wedding exceptional by inviting your four-legged friends. After all, they want you to be as happy and content as they are. Bringing your pets into your ceremony as companions, ring bearers or VIPs always makes for incredible photo moments and unites your guests as they say 'Aw!"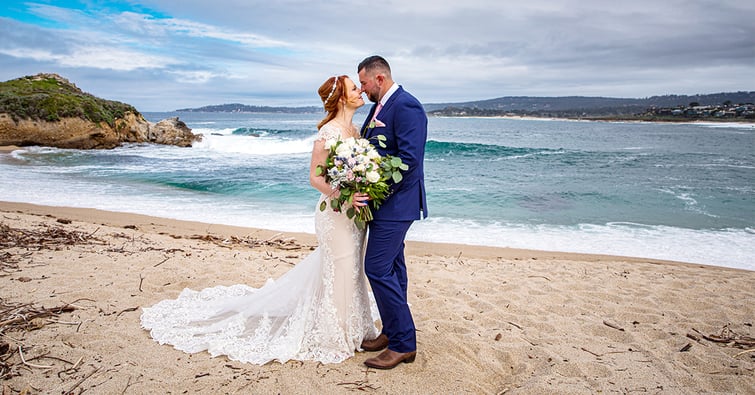 Do you picture you and your fiance exchanging vows on the soft, sandy beaches of California? A brisk morning wedding on the beach with gorgeous ocean surf humming in the background, or an evening wedding with a sunset that just seems to be everlasting!
Flowing, relaxed, comfortable attire is perfect for your ocean view wedding day! Talk a walk on the sand, dip your toes in the water, and enjoy every minute of your surf-side style wedding!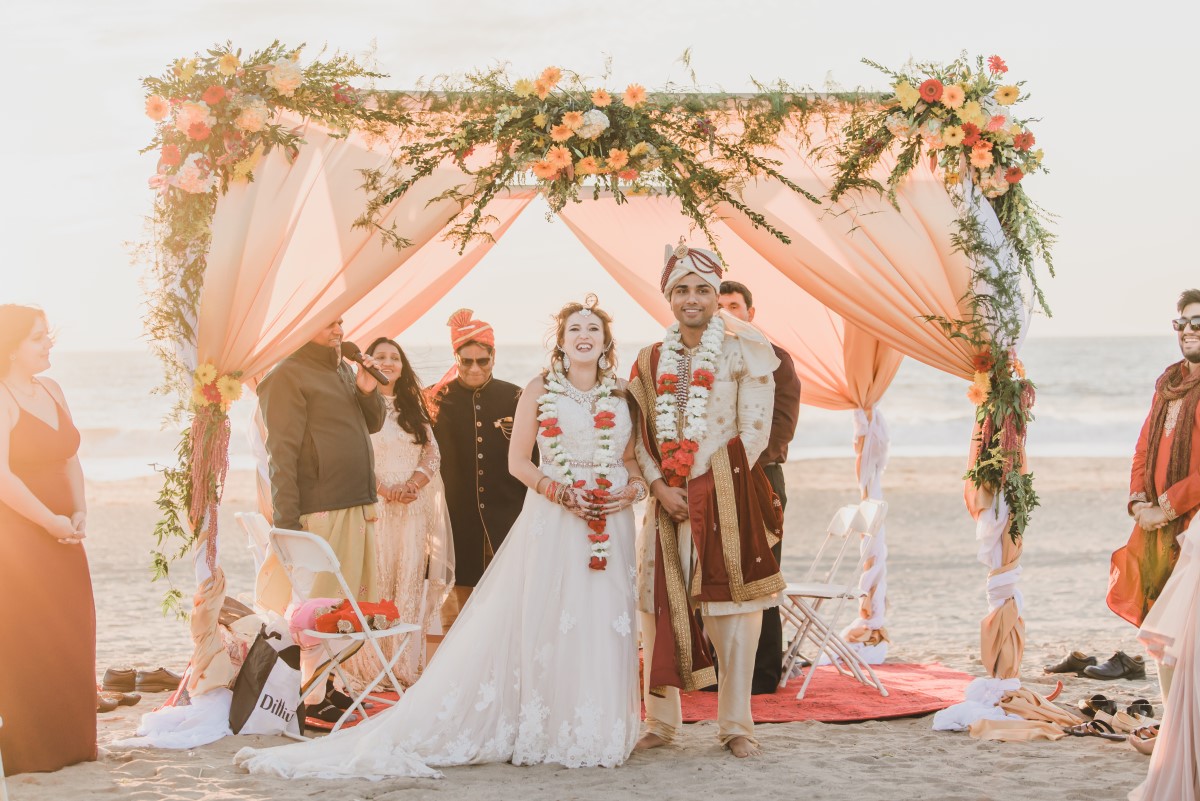 You're close enough to the beach but there's still a chance to capture other types of photos off the sand! One of the best parts about having a beach wedding is the gorgeous backdrop for the most amazing photos of your special day.