Winter weddings can be utterly gorgeous! Chilly weather makes for a cozy atmosphere, and the snow always looks fantastic in photos. Betsy and Turner's wedding beautifully embodies all that there is to love about winter in Colorado at Tapestry House by Wedgewood Weddings. It's couples like this that our team dreams of working with. Betsy and Turner's love for each other shines through so much that anyone in the room can feel it. And just by looking at the photos, we can feel their excitement!
***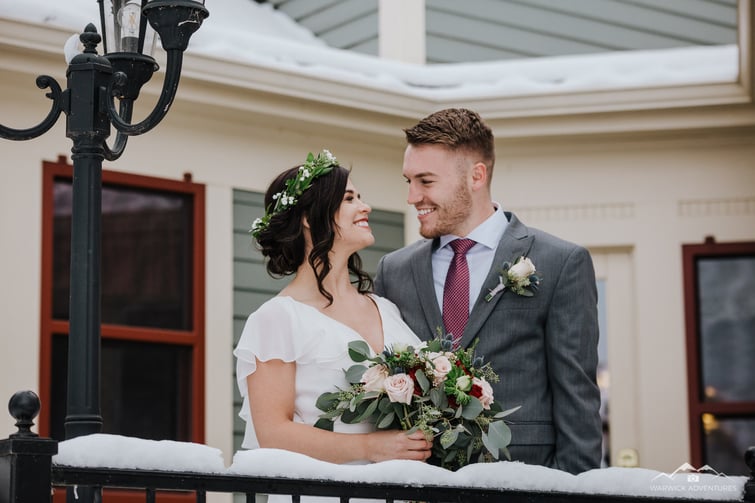 Here's what our venue team had to say:
"Working with Betsy and Turner was a total dream! They were so sweet & truly in love! I was so excited to help plan every little detail & then execute it flawlessly on their wedding day! They were so kind, patient, & happy to be starting this new chapter of life together!"
- Heidi, Tapestry House
\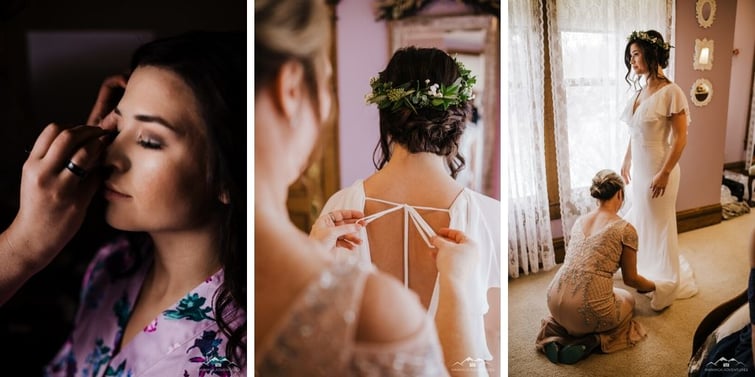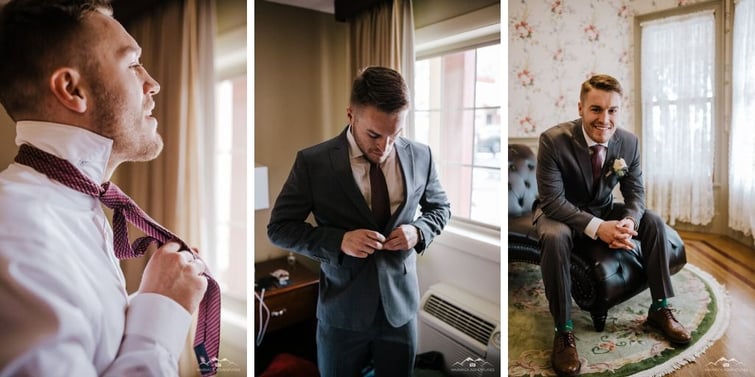 The bride and groom shared this lovely testimonial with us:
"We feel so lucky to have found the Tapestry House as the venue for our wedding! Every time we met with the staff members, we always felt listened to and they made our day seamless in every way! No request was too big or too small."
- Betsy & Turner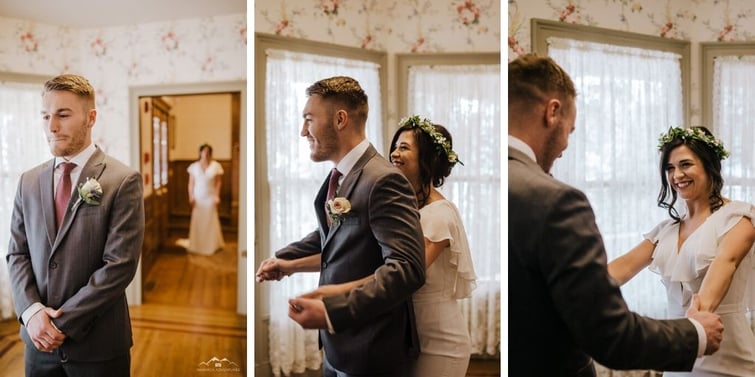 "The house was a comfortable, quaint spot to get ready. The outside ceremony site was magical (especially with the snow)! Our guests loved taking pictures around the property, and all said the food was to die for. If we had to go back and do it all over again, we wouldn't change a thing! Thank you so much Tapestry House!"
- Betsy & Turner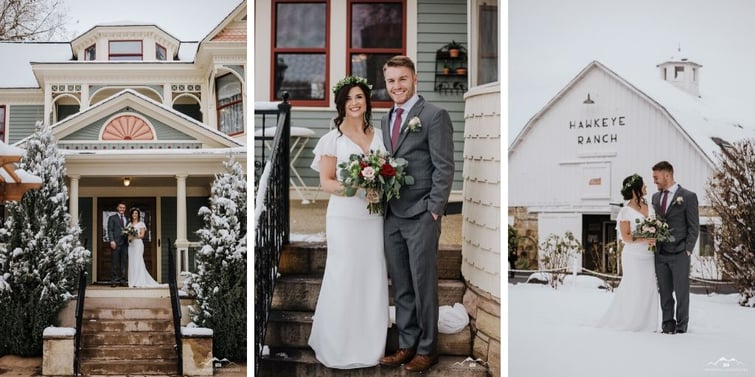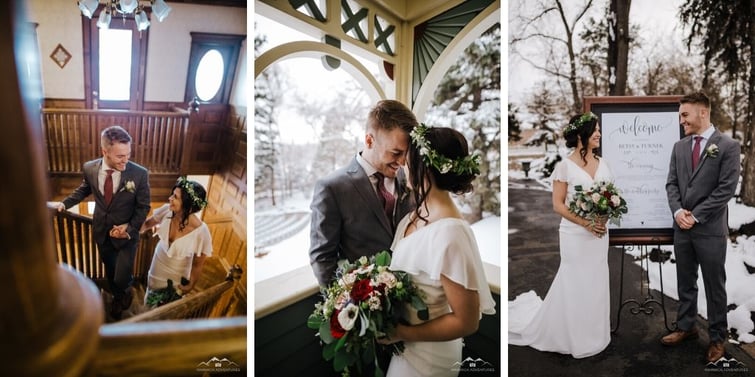 The talented photographer, Troy with Warwick Adventures, shared this note about the couple and their wedding day:
"As a photographer and videographer, Betsy and Turner's wedding day was one of those unforgettable weddings that will always bring a smile to my face. Working with couples that are full of joy and authenticity in how they look at each other makes capturing them so fun and enjoyable. I first meet Betsy and Turner for their engagement shoot in Boulder in the spring and we had such a wonderful time. Soon after that, they booked me for their wedding at Tapestry House by Wedgewood Weddings."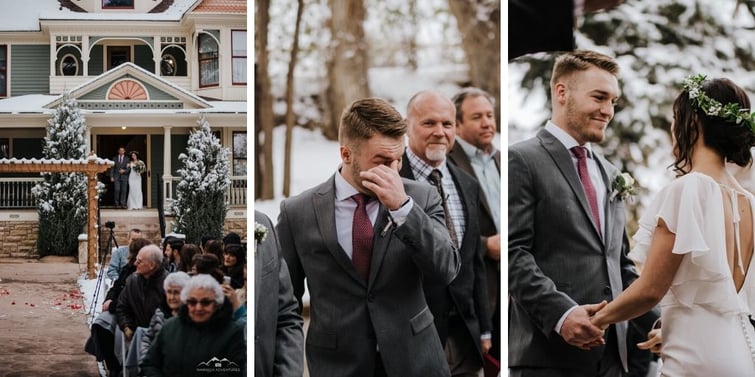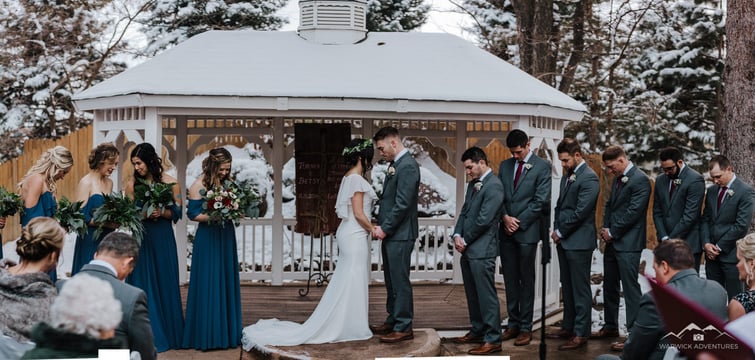 Betsy and Turner participated in a 'Cord of Three Strands' unity ceremony - a popular choice among religious couples! Also called the Unity Braid, couples tie three cords together to symbolize the joining of the bride, groom, and God. This is usually done on a decorative sign so that the couple can display it in their home.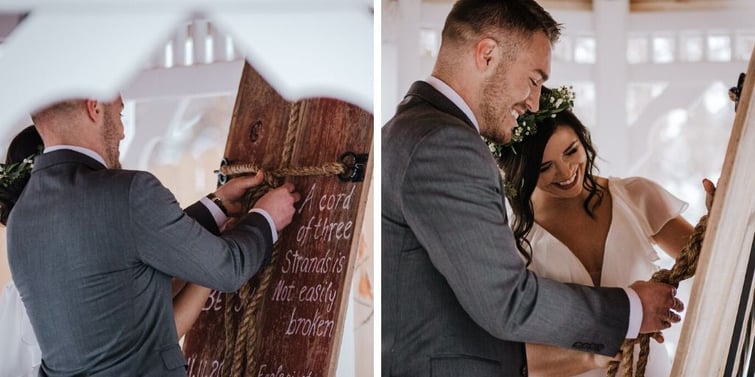 "Betsy and Turner were such a fun and cool couple! They had a very energetic grand entrance and their whole group kept dancing all night long!! The couple even requested me to dance on the dance floor with them for their last song!" - Tim, DJ Maestro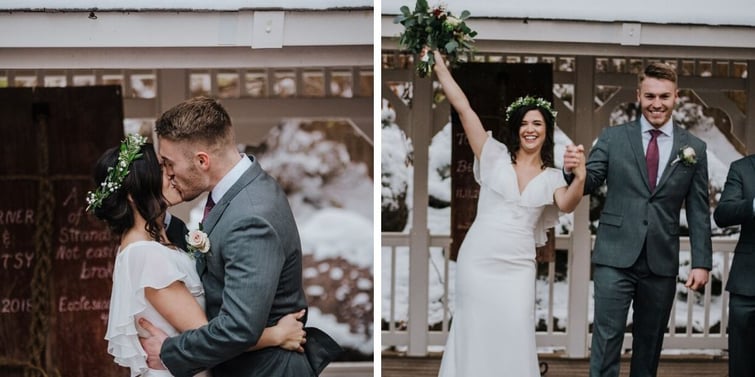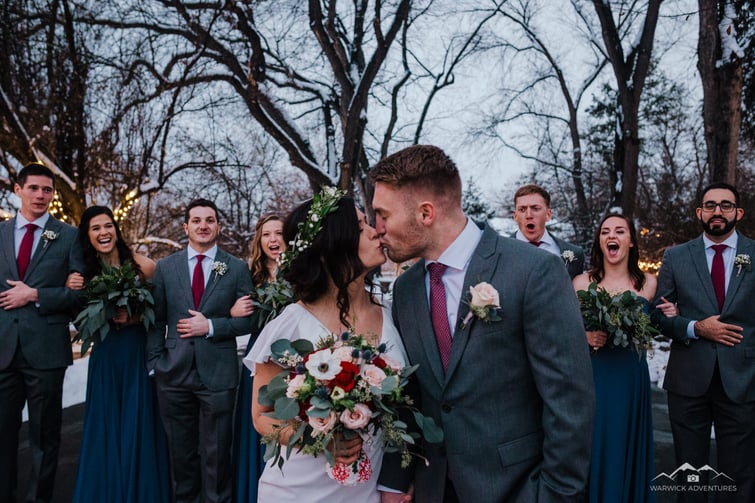 Chloe, who captained the reception, ensured that everything ran smoothly and that all of Betsy and Turner's needs were met that night. Here's what she had to say about working so closely with the couple:
"Betsy & Turner were a complete joy! They radiated so much happiness & love all night long. Their wedding décor was beautiful and they had a perfect snowy day with the biggest smiles!"
- Chloe, Tapestry House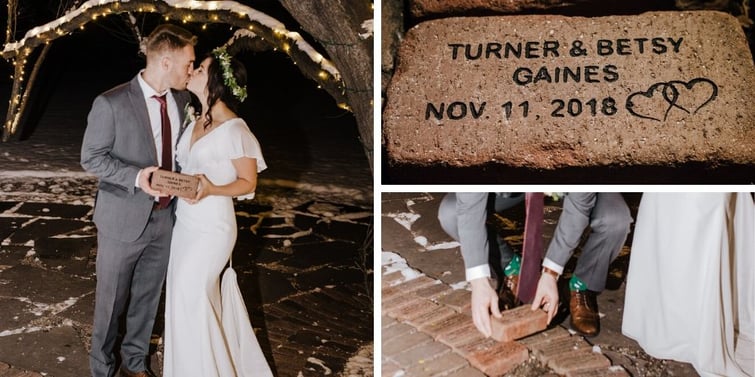 ***
We love that every couple - and their love story - is unique. That's why we choose to honor each love story that celebrates inside the Tapestry House with a custom brick to be permanently placed in our grounds. We always love seeing the smiles on our couples' faces as we hand them their custom brick. It's fun, personal touch that sets the Tapestry House apart!
Betsy and Turner's day was filled with all the elements every wedding should have: love, laughter, immense fun, and utter joy all around! You can not only see it, but feel it, in their photos. We wish this couple all the very best in their marriage and will always remember their beautiful, snowy wedding!
***
This beautiful day was brought to you by this excellent team of vendors: