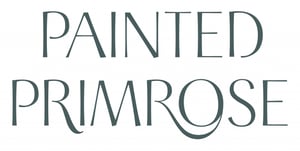 Grab a cup of tea and get cozy, because today we're sitting down with the lovely Sabia, owner of Painted Primrose, to talk all things floral. The Painted Primrose is a floral studio in Boulder, CO specializing in wedding flowers and is the esteemed floral partner of Boulder Creek. We love their stunning designs, complex color palettes and unique flower choices. Their wedding floral designs are the perfect accent to the romantic forest and babbling creek backdrop of our Boulder Creek wedding venue. We're so excited to learn more about Sabia, the team behind Painted Primrose, and how they became to be one of the most sought-after floral studios in Colorado. Let's get started!
***


bridal bouquet with roses, white anemones, blue thistle, and whimsical greenery
floral: painted primrose | venue: boulder creek
Hi, Sabia! Thank you for joining us today.
Tell us about your company. How did you get started?
The Painted Primrose was founded in 2001 by Sarah Cioni. When she first opened the business, she sold mostly home decor items like pillows, candles, and trinkets. One day a friend asked her to help with the flowers for her daughter's wedding, and the rest is history.
I bought the business from Sarah in 2016, and very quickly realized that retail was not for me, but I absolutely loved designing floral arrangements and working with customers. In 2017, I removed all aspects of the retail business to focus on floral design for weddings and events.
Today, the Painted Primrose specializes in wedding flowers and is a household name in our local and regional community. We happily service Boulder, Estes Park, Lyons, Longmont, Denver and beyond!
What is it about floral design that stole your heart?
I've always considered myself an artist. After getting my degree in fine art, I began exploring various design specialities – graphic design, web design, screen printing. Throughout my life as a creative, I have always sketched, painted, or printed flowers of all kinds. After getting my degree in fine art, I began exploring various design specialities - graphic design, web design, screen printing. Looking back on my journey and realizing where I am now – an owner of a floral studio – my creative wandering feels full circle and I am so honored to share with you my love of exquisite flowers and well executed design.


succulent bridal bouquet by painted primrose for a stunning fall wedding at boulder creek
What do you love most about weddings?
My absolute favorite thing about weddings is having the honor to do multiple weddings within a family. I've had several opportunities like this – I started with one sibling, and then when the next sibling gets engaged, the family comes back to the Painted Primrose and I get to adorn their wedding with flowers too! I love getting to know my couples and their families and celebrating their big days with them!
What's the most important piece of advice that newly engaged couples need to hear when planning their wedding?
The sky is the limit when it comes to wedding budgets! Remember: some people in this world literally spend millions of dollars on their weddings, and those are the ones you see published in magazines and Pinterest. Your wedding will be just as beautiful, because it's yours.
My biggest piece of advice is sit down with your fiancé and make a priority list of what matters most to you and then create a budget that aligns with that list. Is having your dream photographer most important? Is it having an open bar? Or a having elaborate, beautiful flowers? Once you know what really matters, budgeting decisions are easy!


stunning stacked stone arbor adorned with blush roses, dahlias, and eucalyptus leaves
floral: painted primrose | venue: boulder creek
Let's talk more about budgets! Can you tell us a bit more about budgeting for flowers including bouquets, centerpieces and decor?
Absolutely! I think the most important thing to think about before a flower consultation is the floral budget! Not all standard wedding floral items are included in the basic wedding package, so it is important to decide if you want a few simple floral items or extravagant wedding flowers.
Some questions to consider are:
Do you have 3 or 13 bridesmaids?
Do you want an upgraded arch installation?
Do you want ceiling flowers hanging down in the reception?
I will guide you through all the endless floral possibilities, but it helps a florist tremendously to have a rough idea of your budget before we make recommendations. Our online floral budget calculator is a great place to start!
What a wonderful tool! What should couples expect when working with you?

Couples should expect me to be excited and happy to be a part of their big day! More specifically, they should expect a complimentary consultation, a professional and exacting proposal, amazing customer service, and stunning wedding flowers!
I especially love working with couples that have done some research preparation before their consultation. They should plan to come into the consultation with a general idea of budget, guest count, colors and style. This information really helps the florist to suggest designs and flowers that fit both their budget and vision, and give the couple an amazing experience.


classic wedding style with white flowers and glossy green foilage
floral: painted primrose | venue: boulder creek
What colors and styles do you see trending for 2021 and 2022?
Neutrals continue to shine brightest! That means whites, creams, taupes, browns and loads of greenery. I'm also loving some cool new trends like bleached greenery and dried flowers.

Do you have any heart-warming memorable stories to share?
One of my favorite couples will forever go down in the history books for me: Annie and Jake. Annie and Jake got married at the beautiful Boulder Creek in August 2019. Annie's mother had recently passed away and they had her ashes spread under a peace rose in the Kew Botanical Gardens in London. As a tribute to her mother, Annie wanted a peace rose in her bridal bouquet.
The peace rose is really lovely – but hard to come by. It was designed to grow in a garden, and isn't available as a cut rose that I can order from my suppliers. I knew that it was really important to Annie, so I got a bit creative! I ordered peace rose root bulbs and grew them in my own garden, hoping that we'd be blessed with a rose come her wedding day. Right before the big day, two beautiful roses bloomed! It was so special to be able to incorporate such a touching memorial of a loved one into Annie and Jake's wedding day.

gorgeous bride with colorful flower crown of ombre ranunculus
floral: painted primrose | venue: boulder creek

What is your advice to couples planning their wedding flowers and decor?
Your wedding decor should match your personalities and interests! Follow these three easy steps to identifying your wedding decor personality:
Take a look at your home! Do you have a home full of colorful walls and throw pillows? Or, does it have more of a minimalistic aesthetic? Taking inspiration from your home decor is one easy way to make sure your wedding decor reflects the happy couple.
Choose 3-5 thematic words to describe your ideal wedding. A few examples are: bohemian, clean, classic, elegant, romantic, vintage, modern, rustic, etc. There are millions of descriptive words you can choose from. Once you've defined the thematic words of your wedding, use them to guide your decisions. Continue to come back to these words anytime you meet resistance or feel overwhelmed by the process. You got this!
With your theme words in mind, put together a vision board for your wedding. You can go old-school with magazine cutouts or new-school with Pinterest clippings. It will help you visualize how all of the elements work together, and will help your vendors understand your wedding vision.
Excellent advice! Thank you so much for taking the time to chat with us today, Sabia. We are so thrilled to call you a partner in love-filled events!
***
The Painted Primrose is a boutique floral studio specializing in weddings, located in the ever-beautiful Boulder, Colorado. With a background in fine art and passion for flowers, founder and lead designer Sabia seemed destined to become a floral designer. Time and time again our customers rave about the joyful planning process, unique designs, and colorful selection of flowers. Adorn your wedding with floral masterpieces from Painted Primrose and you won't forget it!
To book a consultation with Sabia and her team, visit the Painted Primrose website. Their website is incredibly beautiful and full of helpful information, real wedding highlights and a handy-dandy budget calculator! Oh, and don't forget to follow them on Instagram at @paintedprimrose for endless floral inspiration.