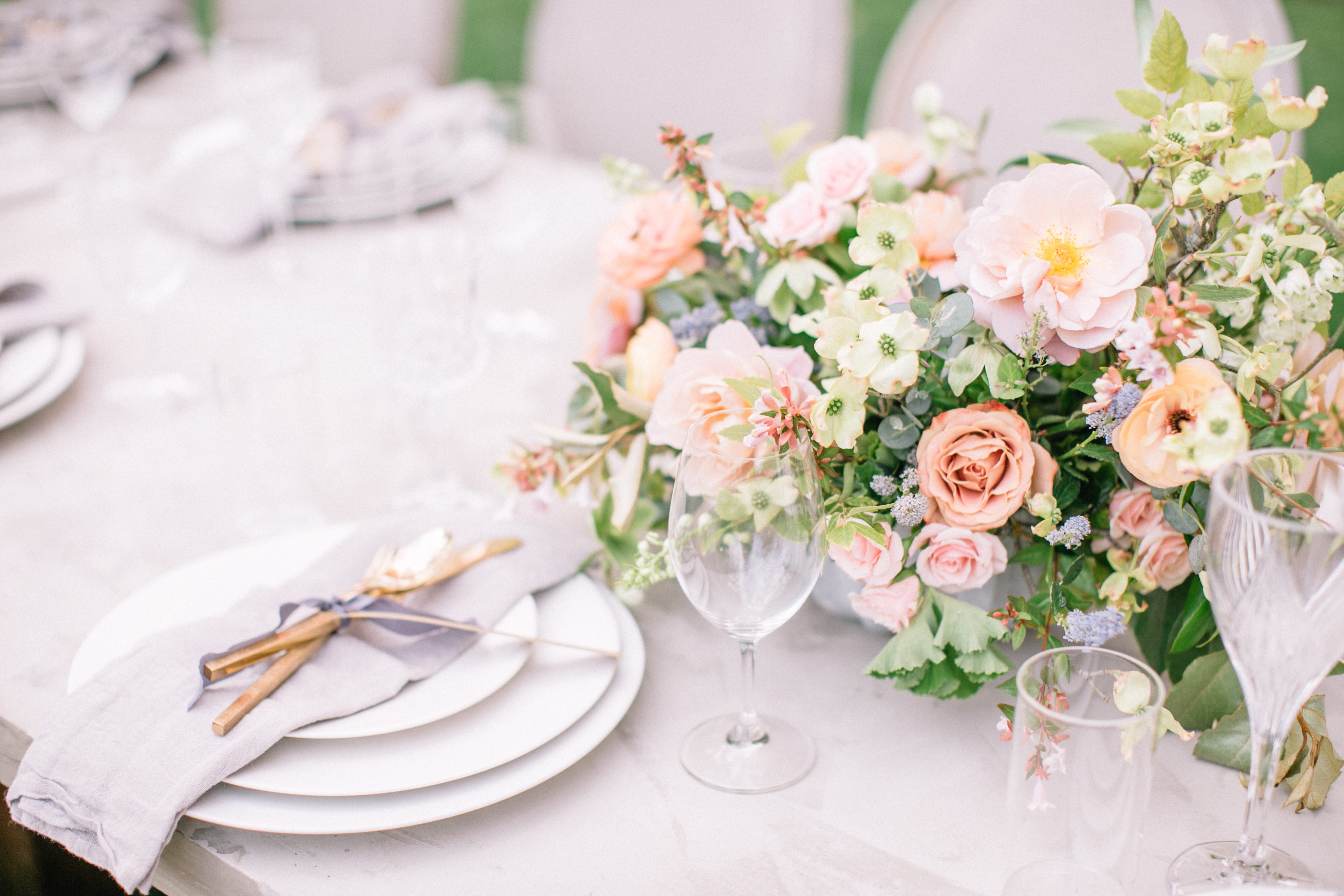 If you've been doing wedding venue research, you've undoubtedly come across this mysterious piece of wedding planning lingo. We've got you on this and promise to make sense of what a minimum is, why venues have it, and how ours work a little differently. **Spoiler Alert: it benefits YOU more!
There are two different types of minimums in the wedding industry: a 'guest minimum' and a 'food & beverage minimum.' A guest minimum refers to the minimum number of guests you need to have at your wedding. So, if a venue has a guest minimum of 100 people, that means you need to have 100+ guests at your wedding, and you're responsible for paying for 100 people even if fewer than that actually show up to your wedding. A food & beverage minimum, however, is a bottom-line dollar amount you're required to spend on the catering and bar services.
You might be wondering why venues do this… Well, we promise it's not to 'nickel and dime' you. The simple reason is that, hey, we've got a business to run! It costs us money to run an event (paying for staff, food & beverage, etc.) so we have to be sure we're booking enough revenue to keep ourselves in business! However, since we're all-inclusive, our minimums work a little differently so that you get more out of what you're spending money on.
First, we let you have however many people you want at your wedding. We typically do weddings of 30+ people, but we're happy to chat with you about how we can make it work for you to have fewer, if you want! Along with that, we take your last payment 10 days before your wedding based on your final guest count. So even if only half of your original guest list agrees to come to your wedding, you only pay for that number of people! Yay!
Second, we have 'revenue minimums' which means a minimum at any Wedgewood Weddings venue applies to your entire wedding package. That means anything in your all-inclusive package counts towards meeting the minimum. For example, if the package you customize falls a little short of the minimum required for your wedding date, you can add in a photo booth in order to meet it….and then you actually get a super fun photo booth at your wedding! #SoWorthIt.
Options like upgraded appetizers, an open bar, floral centerpieces, specialty lighting, or a donut wall can all help you meet the minimum if you need it. But keep in mind, most of our couples meet the minimum with no sweat! Reach out to us at (866) 966-3009 or events@wedgewoodweddings.com to book a free tour at one of our venues so you can start building YOUR package today!