This is an exciting time in your life, and we're thrilled to help you plan your best day ever! We live for weddings, and making our couples' vision come to life - along with easy planning - is what we do best! To help you with your wedding planning, we've put together some of our couples' favorite wedding resources for you. Take a look and let your imagination run wild!
A Practical Wedding
This wedding planning bible is a truly beneficial read for all engaged couples! Get out your highlighter because this resource is loaded with incredible budget-saving tips, savvy planning advice, and tactful timelines that'll make you an expert at planning your wedding.
Here Comes the Guide
As the first local wedding resource, Here Comes The Guide has been around since 1989 and continues to strive in providing all wedding-related resources to couples. They lay out all the information you need to know about venues and vendors in a way that answers all the questions you didn't even know you had.
Instagram
Search #WeddingInspiration & #WeddingIdeas on Instagram to spark your imagination and find excellent ideas for your wedding! There are tons of great wedding Instagram profiles to follow, ranging in topics like themes and decor to bridal gowns and just about everything!
Pinterest
Chances are you've had a wedding Pinterest board for far longer than you've been engaged - and we're not judging! But in case you haven't started one yet, Pinterest is an incredible tool to search trends, get inspiration, and collect all your favorite ideas in one place.
WeddingWire
Are you a tech-savvy planner? Download the Wedding Planning app by WeddingWire for helpful tools like countdowns, local vendor options, and to-do lists!
The Knot
The Knot offers tons of advice and tips, from proper etiquette to how-tos for all things wedding. Like WeddingWire and Here Comes the Guide, The Knot is also a major resource for searching venues and vendors of all kinds!
Your Expert Wedgewood Weddings Team
From wedding invitation colors to budget-friendly catering options, you can count on your Wedgewood Weddings family to help you plan every aspect of your dream wedding!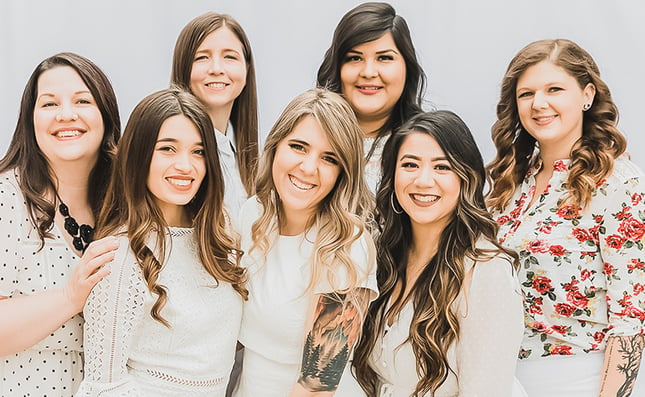 ***
With the help of so many amazing online resources and your on-site team of expert wedding planners at your Wedgewood Weddings venue, consider yourself incredibly lucky to be planning your wedding at a time like this. Your wedding is going to be spectacular - send us pics!