The best wedding planning apps should have three major features; easy navigation, sleek organization, and extreme helpfulness. With your wedding drawing close and preparation in top gear, you'll want your wedding app to have all three!
We've searched through dozens of apps and curated a collection of the absolute best ones based on ease, ability, and helpfulness that solves your needs. See our ten best wedding planning apps that make your life easy.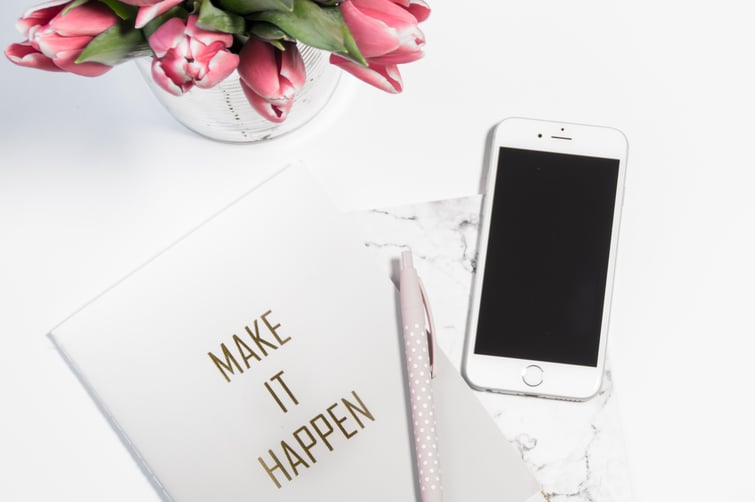 Color coordination can make or break a wedding's look. So, it's important that you get your color scheme right. To create your wedding theme and palette, choose the color you want on Pantone. This will give you more complementary color options that you can mix and match until you get your perfect combination.
The app is available only for iOS.
Assembling a glam squad for your wedding can be a mission. Vetting hair stylists, nail technicians, and makeup artists can be a lot of work (especially if you include taking the time for trials). But with The Glam App, you get access to all the best beauticians in your area, narrowing down your search by a long shot. This app gives you an array of beauty professionals to make you look your best on your most important day.
Pinterest is the mother of wedding planning apps. For hairstyles, dresses, shoes, venues, bouquets, color schemes, themes, décor, you name it, you'll find all the inspiration you need on Pinterest. Download the app on your phone (or use a web browser on your computer) and create an account. Then, set up a wedding board and go crazy with endless inspiration ideas to browse and 'pin'. This eases your explanations when you meet your vendor.
The weather is always an unknown in life. So, it only makes sense that it's one of the biggest concerns couples face leading up to their big day. So, to feel a sense of control of the weather, download the Weather Underground app about a week before the wedding. This free tool will help track wind, speed, temperature, UV index, and humidity by the hour.
More importantly than the wedding is the future you're about to have with the love of your life! Lasting is an app that counsels you through a strong, successful marriage. And if you want a tailored program for you, subscribe to a $12 per month program where you'll learn more about conflict resolution, communication, and other personal subjects you might want help with.
When the stress gets too much, it's best to delegate. It's totally normal - and suggested - that you have someone tackle the little tasks, like arranging your welcome bags for out of town guests or printing out your escort cards. And if a friend or family member is unavailable, TaskRabbit has a team of professionals that will help finish your task quickly and effectively.
Budgeting is an essential aspect of planning a wedding, and Mint is the tool to help you stay on track! About 75% of couples go over budget when planning their wedding ... but Mint offers a wedding checklist that helps you stay within budget as you spend. It's a place where you can document all your expenditures as you go, keep track of your spending, and account for everything at the end of the day.
What's the use of spending so much money on invites to pre-wedding events when you know they get tossed in the trash after your recipient looks at it for about 30 seconds? For your engagement party, bridal shower, bachelorette party, bachelor party, and rehearsal dinner, use Paperless Post. This planning tool offers beautiful digital invites that you can personalize to your liking and send straight from your phone.
This app is available only on iOS
While planning your wedding, your mind is running a mile a minute. Whatever format you think see or think of - whether PDF, URL, photo or text - Evernote accommodates it. Simply install it on all your phone or computer (or even both) and use it as a great resource for storing all those genius ideas that hit you at the most random times of day.
Not only is there a wedding to plan, but chances are, you're planning a honeymoon too! And the beauty of a long engagement is using that time to track affordable flights. Hopper is the perfect tool to track flight prices as they fluctuate (all while you can keep your mind off of it) and notify you when it's the right time to buy.
***
And just like that, your wedding planning got so much simpler: you have the world at your fingers. So, use all the resources you can to make your planning experience easier and more enjoyable - and then enjoy the rest of your time together!
***