Planning a wedding isn't easy, which is why we've built a business dedicated to stress-free weddings and special events. Whether you choose a Wedgewood Weddings venue or not, we highly recommend that you find a wedding professional to have in your corner. No matter how organized or thoughtful you are in your planning, there are just some things only a wedding expert will know. Come wedding day, you won't regret it.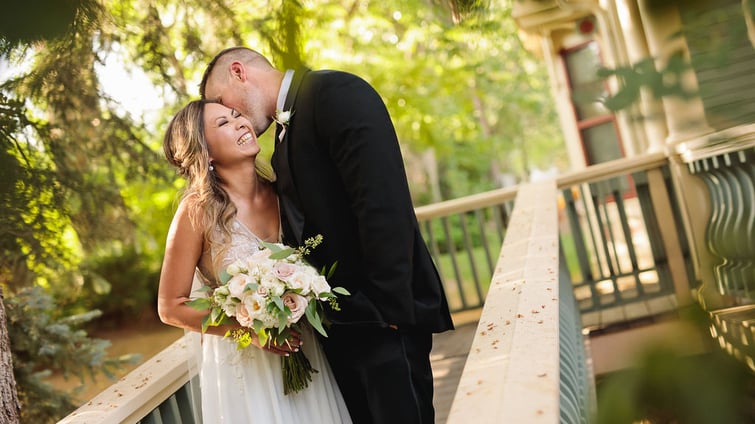 Nine Reasons You Need a Wedding Professional:
A wedding professional has all of the connections – from cake bakeries, to the best deals on floral centerpieces, you need this person to make those and help you keep within your budget! This wedding expert knows how to negotiate. Calling vendors and price researching is a full-time gig and a mental nightmare. Let your pro handle this so you don't have to.


Consulting with an experienced wedding pro means answering all of those questions about your every little wedding detail. Picking up the phone, asking questions and getting an "I don't know" is not a good time.


Since this is their full-time responsibility, you know they're dedicated to you and all of your wedding day elements. Friends and family can be an excellent resource, even inspiring, but letting a consultant manage the day is key! They're available to provide advice and guidance, and your helpful wedding squad will be with you for those extra special moments!


They're up on the latest trends. These savvy specialists

are in the industry, and come across hundreds and hundreds of fabulous wedding trends every day! From color schemes to table scapes, they can help you create a beautiful setting.




Their crisis-management is on-point! If something unforeseen happens, this pro puts on their wedding superhero cape, and comes to the rescue.


They've seen it all. Panicking about a few wedding details? Stressed about family matters? Don't worry, they've seen this a million times and know what to do to help you keep your hair from falling out.


Being a friend to you and helping you plan your perfect day is the cherry on top of an already beautiful experience! Friends and weddings!? How perfect is that!?


They keep you on track and organized. So many appointments, dates to remember, it can get a little crazy. But don't worry, you're in good hands with a wedding professional!


Since your wedding consultant has been with you for months, seeing you walk down the aisle is truly a blissfully happy moment for them as well. Seeing you smile or even get a little teary eyed means they were part of this memorable day.
***
At Wedgewood Weddings, we include a team of wedding consultants to help you at every step of your journey.
We'll also give you an on-the-day coordinator and banquet captain who will make your event extra special by making you two their sole focus.
***