Love pinks, lilacs, baby blues, mint greens, peach, periwinkle, and lavender? We have just the wedding theme for you. Let's take a look at pastel wedding inspiration!

Your wedding is an opportunity to bring your personal style to the forefront, so you should use the colors that have meaning to you and make your wedding unique and special, yet refined and beautiful at the same time. Pastel wedding colors can be just what you need to achieve this effect!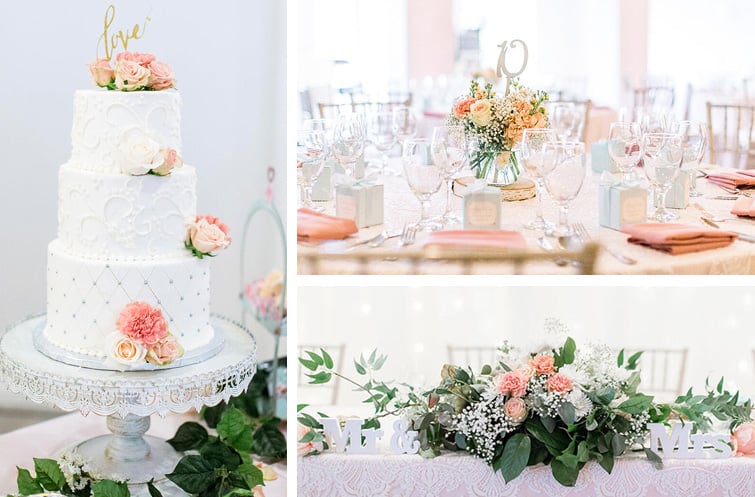 Pair peach with pink to lift whites and create a clean wedding palette

If you're going for a pastel wedding, you can use these softer colors to tone in every season as they're warm and friendly without becoming brash or bold. We especially love pastels because they're timeless, meaning they're always on-trend.

Pastel styling ideas for your wedding
Choose a baby soft pinks instead of a louder, brighter pink.
Use lace and soft finish accents for a cohesive look
OR place pastels against metallics and modern fabrics for a look that's both sophisticated and sweet
Go with small centerpieces with orchids to complement delicate pastels like lilac or pale yellow and ivory
Pastels pair well with darker colors so use them to lift a dark wood venue or update dark toned attire



soft periwinkle drapes with pink roses and a touch of deeper purple create a modern look
Tips on choosing the right colors

Choosing colors for your wedding is all about context. The colors of your venue, flowers, and wedding party's attire will have a direct impact on how you choose colors for your own attire and accessories.
Soft, romantic pastels look great on everyone and are a beautiful choice for linens, centerpieces, dessert displays... you can over or underplay this theme with no danger of going over the top.
When it comes to your color scheme, pastels are a hot trend for wedding themes. Pretty pastel hues are typically clean and subtle, with a soft appearance. The result? A delicate, refined feel that can make any event much more elegant. Pastel colors are pale rather than rich and are described as soothing. A pastel hue is lightened with white making them a beautiful accent against a white tablescape or a white outfit.


Pair soft colors for a timeless look

Everyone has their own preference when it comes to wedding colors. Some people like their weddings to be bright and colorful; others prefer a more subdued palette of pastels with powder blue, pale pinks, springtime yellows...
Coordinating is a big part of making your pastel colors look beautiful. Keep with a soft palette, and you can use coordinating colors to help tie it all together. If you're using more than one color on each table, choose colors that blend well together like blue and pink or green and yellow. Alternatively, ask your florist for a wild-flower-meadow-inspired theme and let the colors play together.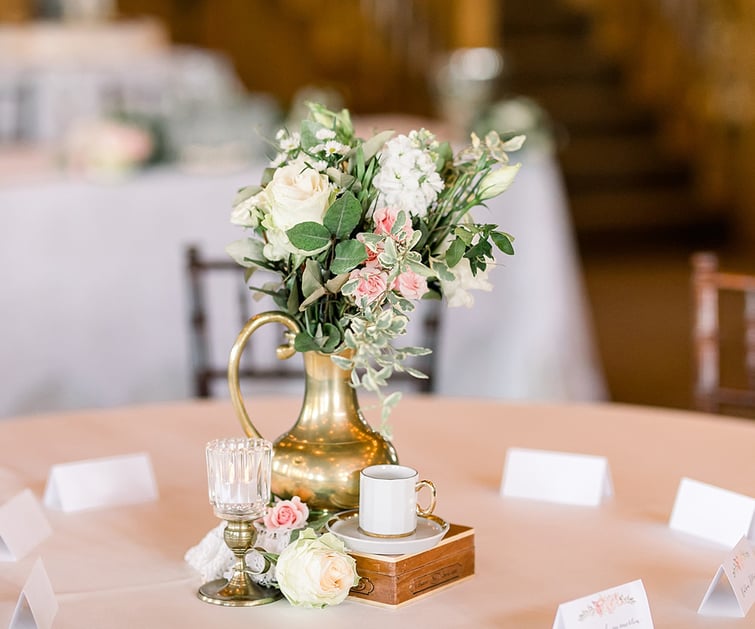 Pair pastels with metallics for a vintage, rustic or modern wedding look

What's not to love about pastels? They can help you find that light and airy wedding aesthetic you're after. Make pastels a major part of your design elements and use them throughout your entire wedding, from bridesmaid dresses to tableware, with accents like glitter and gold. Every detail counts when planning a wedding, so make sure your style sticks to what you love and what works for your big day.
Remember that pastels are commonplace in nature - they'll provide a gorgeous backdrop whatever your theme!


Refined pastel colors like blush pink, pastel yellow, soft lavender, and pale mint green make your wedding look both sophisticated and elegant with just the right touch of color!