By Deidre Drewes
At Wedgewood Weddings, fall is one of our favorite seasons to plan the perfect wedding for our couples. From the vibrant colors of leaves changing to unique seasonal decor, there are so many things to love about autumn nuptials. If you're considering the cooler months for your big day, see the many reasons why you'll fall in love with your autumn wedding.
Fall Colors Add a Pop to Your Wedding Day
From rich orange hues to bright yellows and deep reds, there's nothing dreamier than the vibrant natural color palette that autumn brings. While pinks and blues are common colors for weddings, fall shades will add a unique twist to your big day. Not only that, choosing seasonal colors for your bridal party will make the bride's gown pop even more in group photos. Even bouquets and centerpieces are more vibrant with the addition of fall colors!

Photo Opportunities Galore!
Autumn lends itself beautifully to wedding day photos. Between bright fall foliage and the potential for overcast skies, you're guaranteed to walk away with some breathtaking shots of your big day. Even a little bit of (lucky) rain will make your photos both unique and memorable. And don't worry about an umbrella - we've got you covered!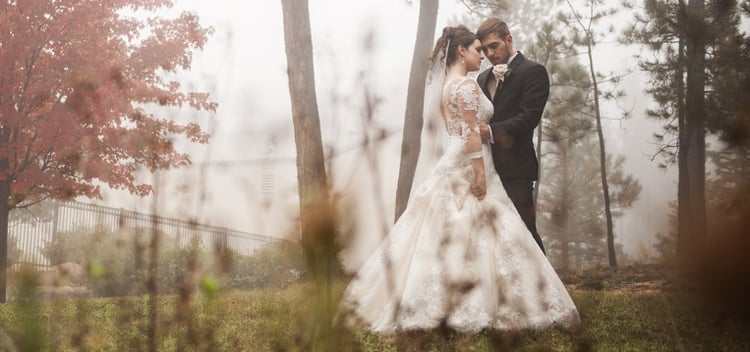 Autumn Weddings are Super Romantic
Imagine cozying up next to the love of your life in front of a roaring fire. You're sipping on (spiked?) hot cocoa, holding hands, and dreaming about your future together. How romantic is that?! At Wedgewood Weddings, many of our venues have breathtaking fireplaces that make for a beautiful photo backdrop or cozy conversation space for guests.

Autumnal SpLendor at Galway Downs, CA
Beat the Heat with a Fall Wedding
Between floor-length gowns, up-dos, heavy tuxedos, and hours of dancing - your wedding day can start to heat up. But cooler weather weddings help keep the wedding party and guests comfortable all evening long. After hours of snapping photos outside and cutting loose on the dance floor, you'll be thankful for the cool breeze of an autumn day.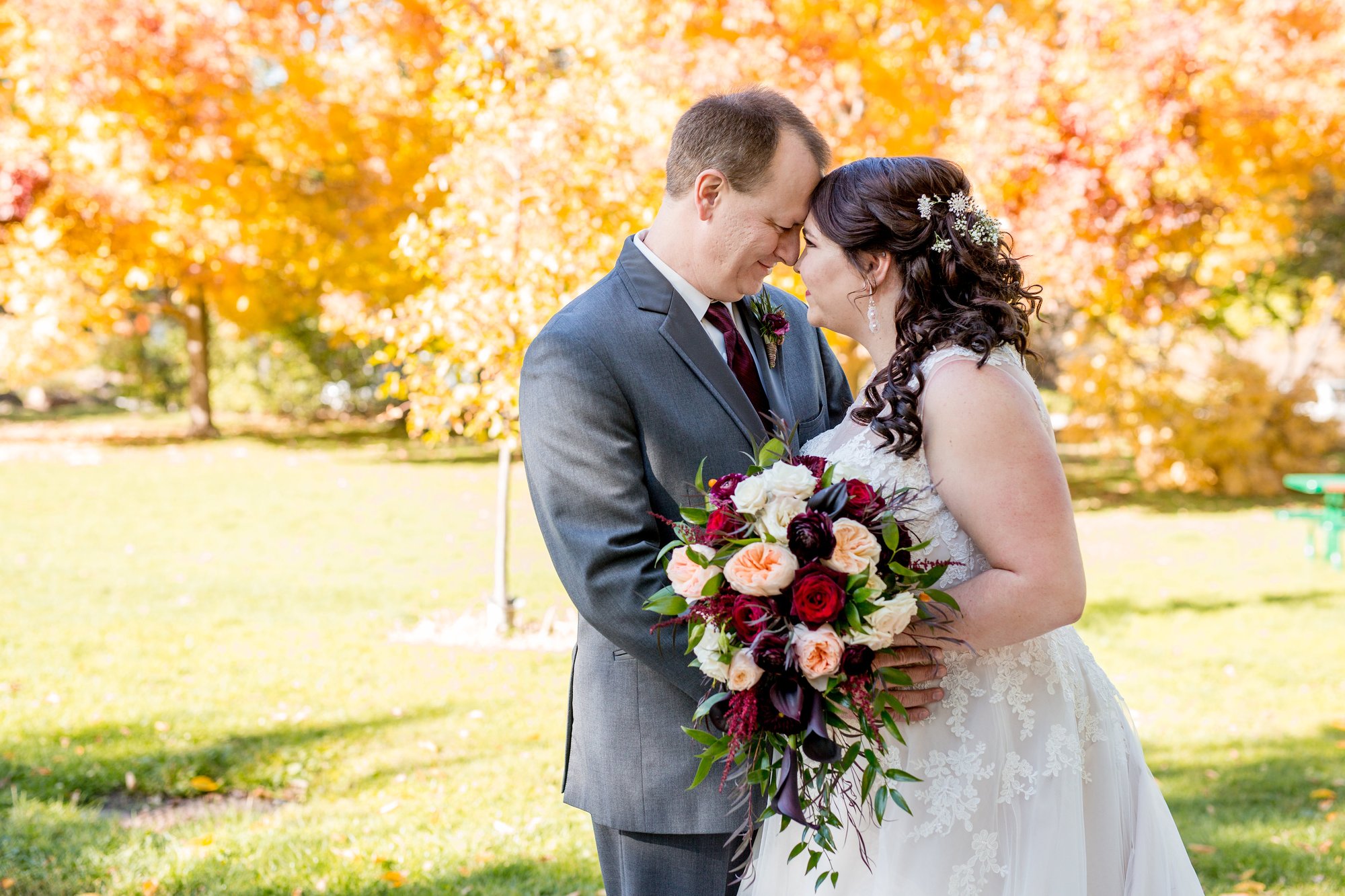 If you're planning an indoor/outdoor wedding but worried about the temperature dropping, never fear! Our team will set up space heaters for a dreamy (and cozy) sunset cocktail hour that your guests will absolutely love.

A Perfectly Timed Sunset for Your Big Day
With summer weddings come later sunsets. Couples often find themselves rushing out of their reception in order to snap the perfect photo against a crimson skyline. But with fall weddings, the sun sets right around the time your cocktail hour will be in full swing. You'll be able to grab that perfect sunset photo without abandoning your guests. Talk about perfect timing!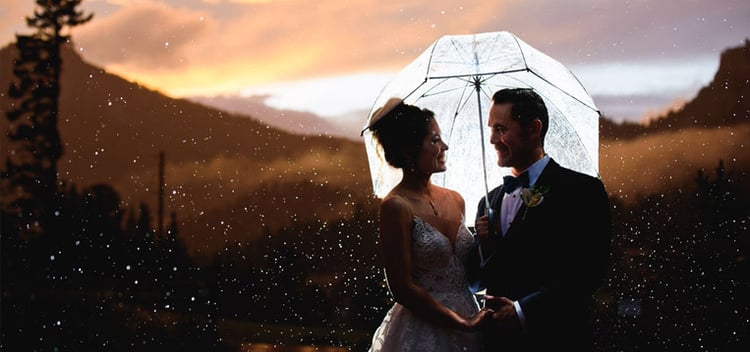 Rain Fall at your Wedding is Good Luck.
AUTUMN Shower at Mountain View Ranch, CO
Unique Decor Options
Fall weddings are perfect for incorporating unique, seasonal touches into your wedding decor. One Wedgewood Weddings' bride featured a colorful candy bar on her big day that was a hit among guests. For centerpieces, you can include fall foliage such as bare tree branches or acorns.

a cONFECTIONER'S DREAM WITH THIS GORGEOUS HELP-YOURSELF CANDY BAR
And when it comes to party favors, the options are endless! Hot cocoa or cookie mixes in a mason jar make for a sweet-yet-functional treat for guests, while mini pies and bottles of maple syrup really set the seasonal mood. If you're feeling crafty, a DIY mulled mix for spiced wine is a unique wedding favor that your friends and family can enjoy from home.
The team at Wedgewood Weddings is eager to help plan your dream fall wedding. Contact us today to schedule a venue tour and say 'I do!" to an autumn wedding.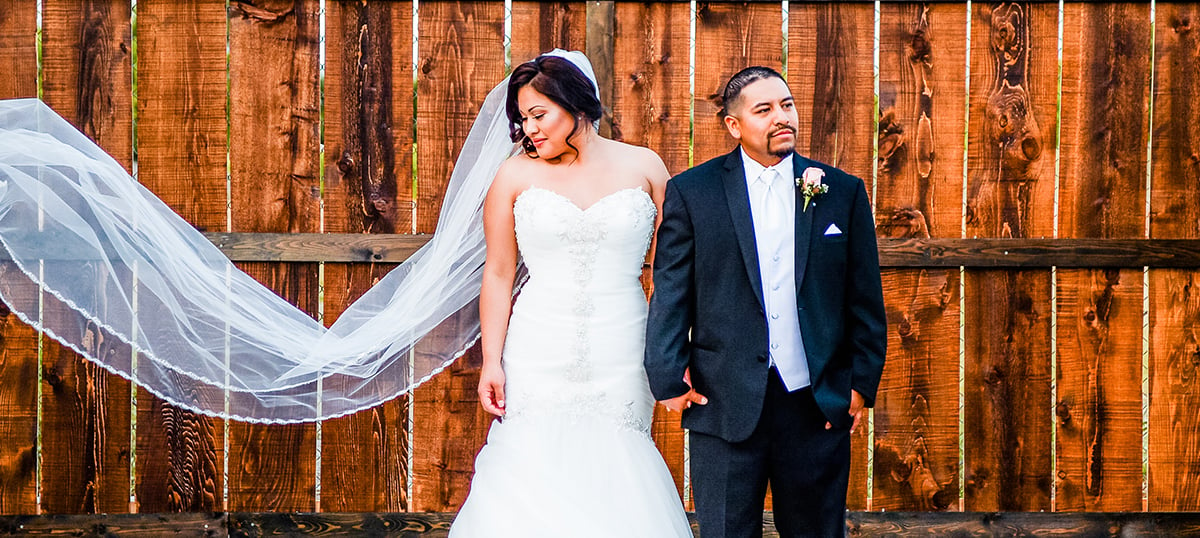 Fall Wedding Colors at Fresno Fields, CA
***