March 2020
Today, we've listed six concepts that will help make your relationship stronger, whether you're 'sheltering at home' or out and about as usual. The key, as always, is being considerate and caring. You're in a relationship with your best friend for a reason - let's all get the through the coronavirus crisis with healthier and happier relationships.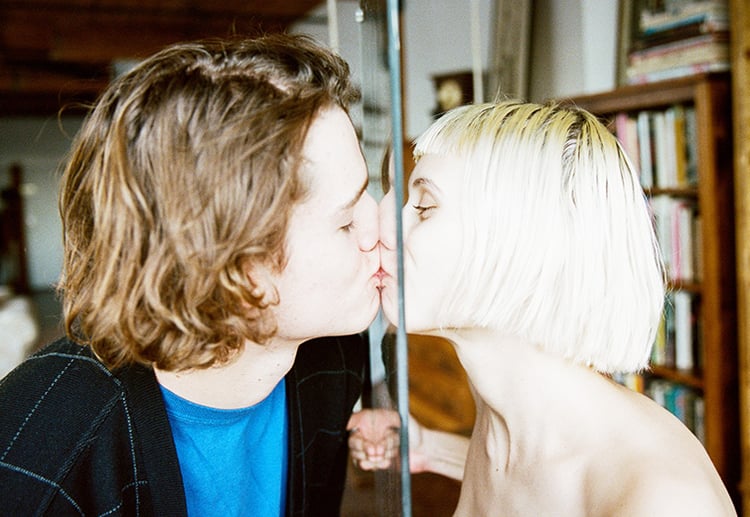 Step 1. Get organized.
The number one complaint most couples share is that one is tidy, and the other is sloppy.
If you're the type of person who doesn't notice socks on the floor or when the dishwasher needs emptying, then make an effort by setting yourself a chore window once or twice a day. At 10am scan the house and check if you've left a mess that ought to be cleaned up. And then do it - by setting a time and doing it, you'll know that you're contributing.
Likewise, if you can't bear to see a clutter, tell yourself it's okay to let things slide for a day. What you want to avoid is feeling like you're doing all the chores yourself - if that does start happening, stop, take a breath, and talk to your partner about how they can help you. This isn't a nag, so try this language:
'Hi Cutie! The washing machine needs to be loaded, and our lunch stuff needs to be cleared away. While I sort out the washing, can you clean the worksurfaces? I'll meet you on the couch in 10 minutes when we're done!'


Step 2. Set Expectations
Are you both working from home? If the answer is yes, then you need dedicated workspaces, ideally with a door between you. If that's not feasible, then be thoughtful and try to set quiet times and avoid interrupting each other's concentration.
It makes sense to discuss and set work times, like:
I'm going to be working from 9 am to 11 am, but then let's take a 10-minute coffee break, And then I'll work again until 1.30 pm when we can have lunch or take a walk together.
If one of you is working from home, but the other isn't, then be respectful. I know it's tempting to hang out together all the time, but give your fiance space to get their work done. Uninterrupted time working means they can finish sooner and then spend quality time with you!
Step 3. Talk to Each Other
It's easy to fall into silence or forget to say the important stuff, so make it a priority. If it's your thing, then say 'I love you' at least once a day. Use words to explain how you're feeling and if you do row, apologize. It doesn't really matter who was right or wrong - say 'I'm sorry we argued' and move past it, the quicker, the better.
However long you've known each other there is always something new to learn too. Print out this list of questions and answer them one at a time. Make sure to listen to what your partner says, and before you know it, you'll be sharing facts and stories about every part of your life!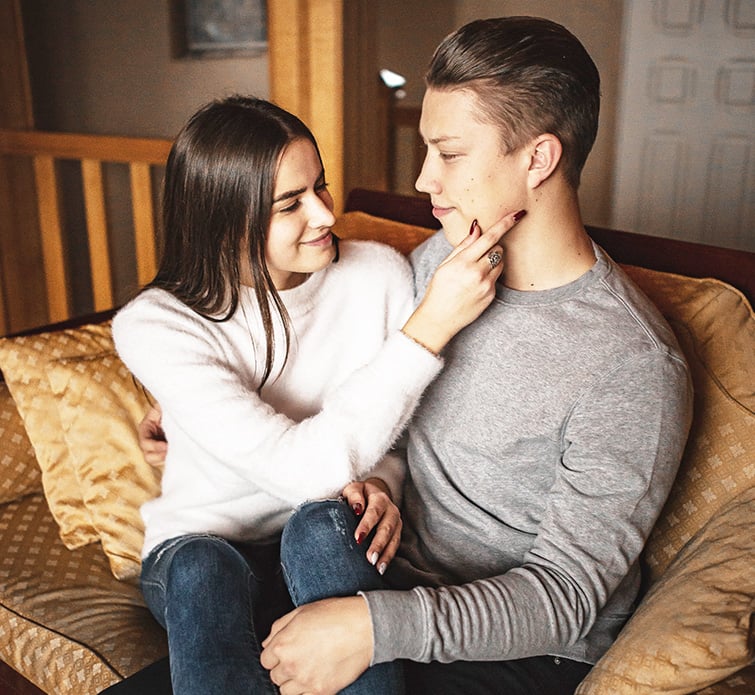 Step 4. Get Creative
What are you doing with your time at home? Your regular Netflix, Hulu and HBO shows may not be enough! Make time for fun, exercise, and relaxation.
For fun, commit to something big like watching all the Marvel movies in chronological order, rewatching all of ER, a 5,000 piece puzzle, or a shared hobby - we hear quilting takes a long time!
For exercise, commit to a two week or 30-day challenge that you can complete together. The Thrillist has a great no-exercise needed program, and Pamela Reif has a detailed YouTube series that you can follow.
For relaxation, you can chat, listen to music, or sign up to daily meditation. Headspace is a great app, but did you also know it has a free YouTube channel packed with videos so you can find something that you and your partner can use together. You can also challenge your partner to learn reiki or reflexology and volunteer to be their test subject!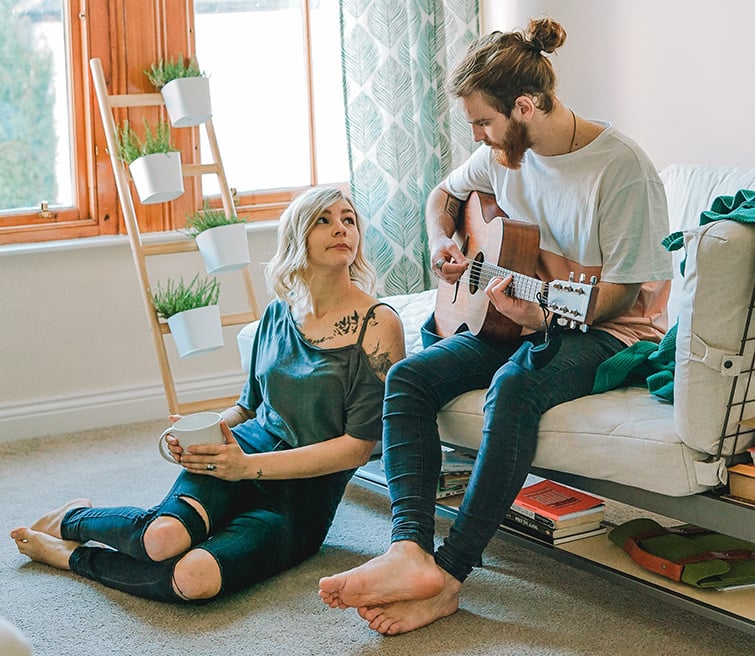 Step 5. Remember you're not alone
You may be at home but you have each other. Ask your partner what they want to do, or decide each of you has a day or an hour to choose your joint activities.
You can indulge in all the projects you've been putting off for months and years, and do them together. Clearing out a closet doesn't sound like fun until you turn it into a what-was-I-thinking fashion show for each other.
You can still hang out with others too. Fire up Facetime, Zoom, Signal, or WhatsApp and invite your friends to cocktail hour. Open up a laptop with video share and eat dinner together while you all chat. Or, to really make it feel like you're together: find a game everyone has like Cards Against Humanity or poker then play together, at a distance!
Step 6. Give back
One of the things that creates a sense of wellbeing fast is helping out your community. Sit down together and decide who you can help and how. Donate or volunteer at your local Meals on Wheels, which serves meals to the elderly. Consider supporting families whose kids usually get lunch at school through Blessings in a Backpack, or check Feeding America to find your local food bank.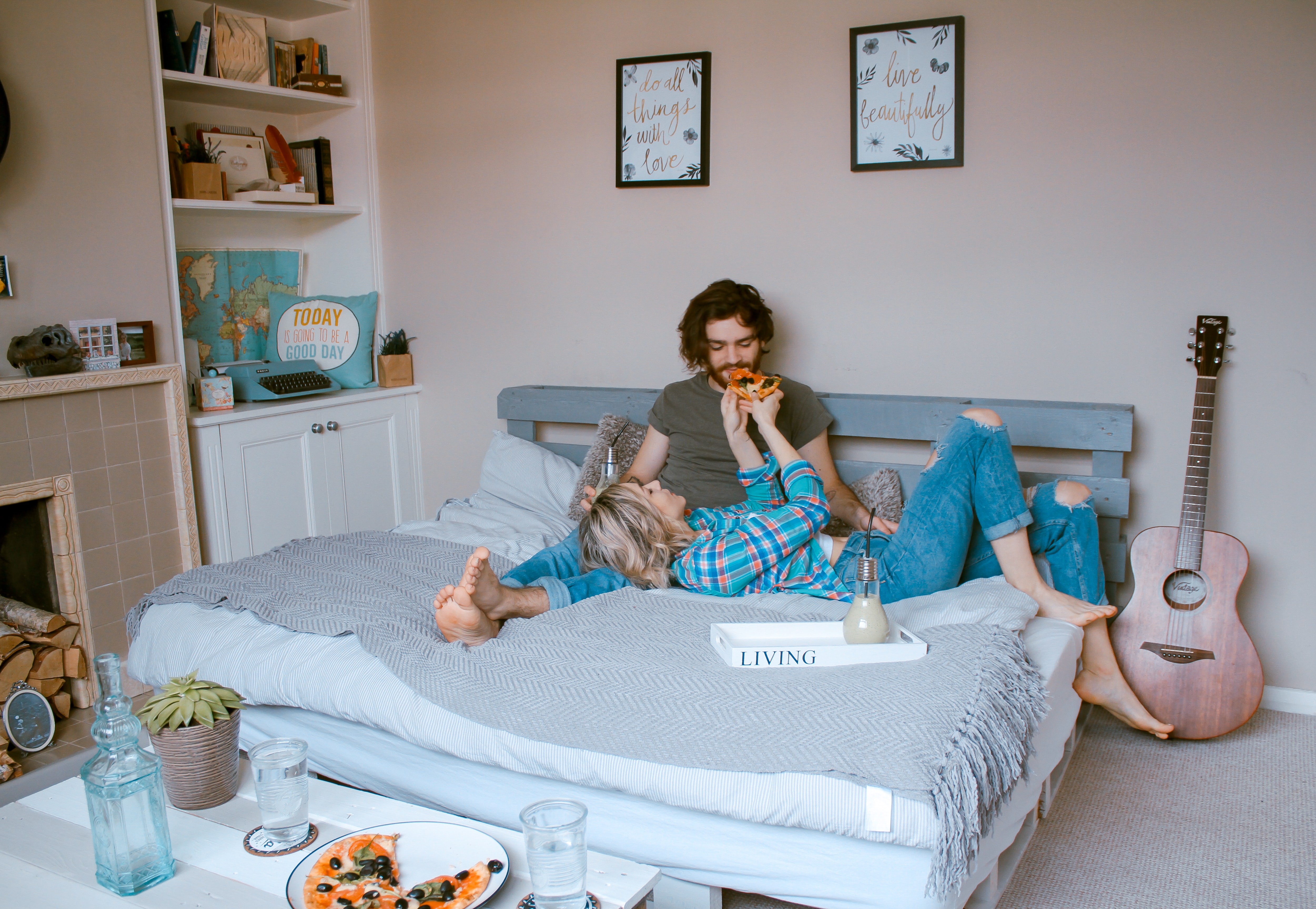 ***