4 min read
How To Get In Shape For Your Wedding Day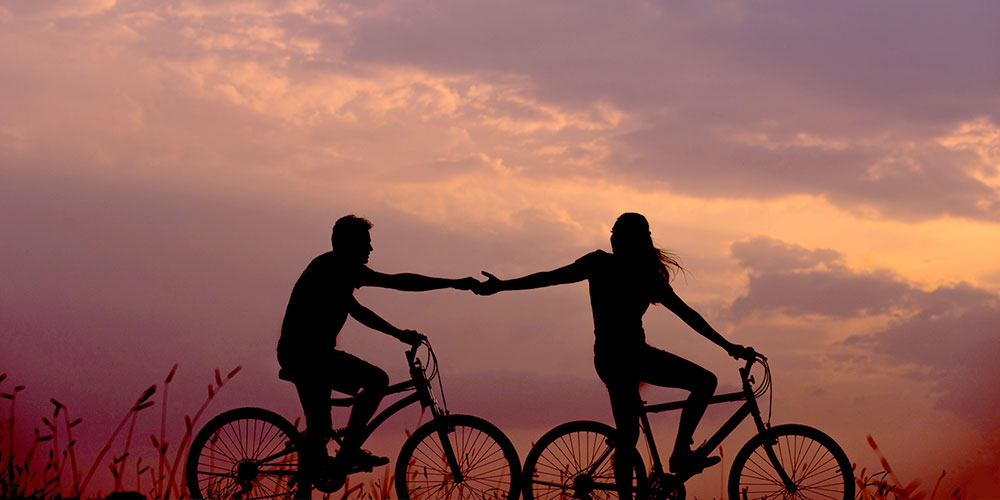 Every couple wants to feel happy and confident on their wedding day. For most, that starts with the building blocks of health like sleep, nutrition, and exercise. Whatever your fitness goals, a healthy movement routine and a nutritional diet are essential to help you feel your best mentally and emotionally! If you're looking to incorporate fitness and nutrition into your wedding preparation, consider these 7 helpful tips!
***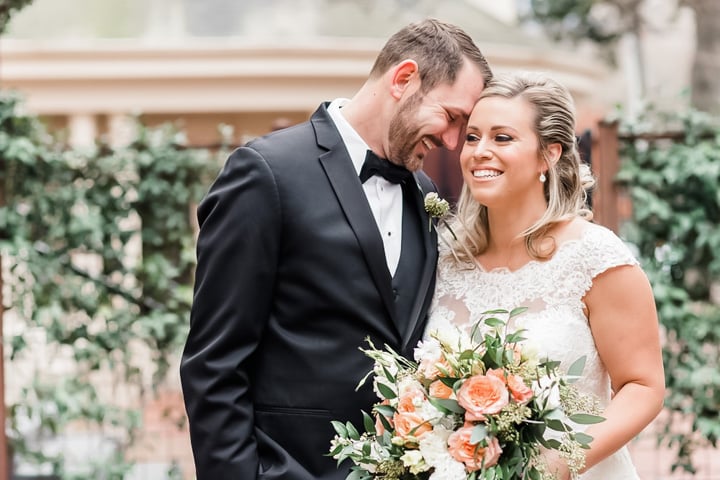 Start Early
The hardest part of a new fitness or health routine is simply starting. By starting early, you'll have more time to fit your new routine into your everyday life, and more time to work towards your fitness goals before the wedding.
"You can never start fitness too soon. The feel-good effect from your workouts will help keep you at ease as you go through your planning journey. Plus, the sooner you start, the more you'll be prepared for making fast changes. Fast changes are where many end up injured or in pain. Let yourself progress steadily, building strength and shedding pounds incrementally. This will also make it easier to keep up your routine after the wedding and beyond!"
- Christina Wehry, Founder of Complete Wellbeing
Set goals & Rewards
Before starting your new wedding wellness routine, start thinking about what specific areas you'd like to improve. Maybe you're looking to increase your endurance, improve your dance skills, or tone up a little overall. Do you want to be able to complete a 5K, master the tango, or complete a 30-minute arm workout? Either way, you'll want to set achievable goals so that you can track your progress. It's also a great excuse to reward yourself! Consider something that you'd really like, that's a bit of a splurge. Perhaps a stunning pair of shoes, a pre-wedding getaway, or a boudoir photoshoot.



Pro-

TIP.
Break down your primary goal into bite-sized micro-goals that you can measure month by month, or week by week. Seeing small steps of progress is incredibly motivating and will help you make it to the finish line.

Create a Plan
Making time for your health and fitness goals is critical to success. After booking your wedding date and creating your wedding timeline, start to think about how you can incorporate a new wellness routine into your daily schedule.
Do you prefer working out in the morning or the evening?

Should you join a gym or try a fitness class?

What other health-related activities will best support your goals?

What types of restorative activities are most appealing to you?
Once you've considered all the essential details, create a plan that allows you to exercise frequently and also creates space for rest and relaxation. You want to make sure you're consistent without putting too much stress on your mind and body.

Prioritize Nutrition
Food is medicine. If there's one thing you should commit to leading up to your wedding day, it's eating a whole-food, nutritional diet. Your diet, in addition to physical activity, can help you reach and maintain a healthy weight, reduce your risk of chronic disease, and improve your overall health. For an easy-to-follow nutritional plan that is affordable and accessible, consider trying the Whole30 program. You can easily adjust the program to fit food sensitivities and preferences, there are hundreds of recipes to follow, and there's a community for support if you need it. Starting these healthy habits now will benefit you for your wedding day and for the rest of your life too!
Pro-

TIP.

We recommend starting a food journal and keep track of how various food types make you feel. This will help you develop a food plan that will leave you feeling strong, energized, and focused for the special day.
Try Something New
One of the best ways to keep up motivation towards your goal is to try something new! Consider trying a fun fitness activity that doesn't feel like exercise: yoga, boxing, swimming, pilates, dance—or get your heart rate up in a HIIT (high-intensity interval training) class! If you struggle with keeping up the motivation to cook and eat healthy foods, meal boxes like Blue Apron are awesome for diversifying your weekly meals and make for an awesome date night activity!
"There are so many really great movement practices out there! If you aren't feeling excited by the ones you are most familiar with, try something new and different. A big part of being healthy is being able to enjoy whatever you are doing, including the activities you do for your health. Listen to your body, let it guide you. If there's a little voice that keep nudging you toward something, heed it and see what happens."
- Christina Wehry, Founder of Complete Wellbeing
Hydrate
You've probably heard a million times that you need to drink plenty of water and that's for good reason! Drinking the recommended daily amount of water each day can have a significant impact on your overall health and fitness. By increasing your water intake, you'll enjoy glowing skin, regulated body temperature, fewer headaches, improved physical performance, and many more.



Pro-

TIP.
Keep a reusable water bottle with you at all times so that you always have clean, filtered water on hand. It's best to drink room-temperature water and to sip it throughout the day, rather than drinking in big gulps. If needed, set hourly reminders to alert you when it's time to take a sip.

Don't Slack on Sleep
Think of sleep as the ultimate healing machine. Matthew Walker, author of the International Bestseller 'Why We Sleep' claims that sleep is even more important than nutrition or exercise when it comes to overall health. Consistently getting a good night's sleep can stimulate your immune system, improve digestion, regulate stress, and improve your mood—to name a few benefits. Needless to say, prioritizing your sleep every night, especially in the months before your wedding, is one of the most impactful steps you can take. And it's enjoyable too!
***
Prioritizing your health and fitness before your wedding will not only help you get in shape, it will also carry you through the stress of wedding planning with ease! Of course, when you book with Wedgewood Weddings, we make wedding planning a breeze with our all-inclusive packages and expert wedding consultants. Through consistent healthy habits and fun, novel movement practices, you will begin to feel more confident and ready for the big day. In the end, your hard work and dedication will all be worth it!
More Advice
With decades in the business and an amazing team of incredible wedding planners, get tried and tested help to create an event experience that suits you!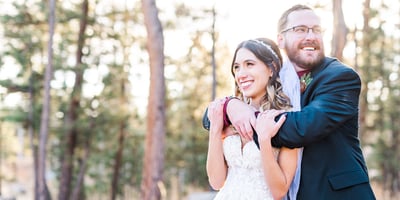 Our Secret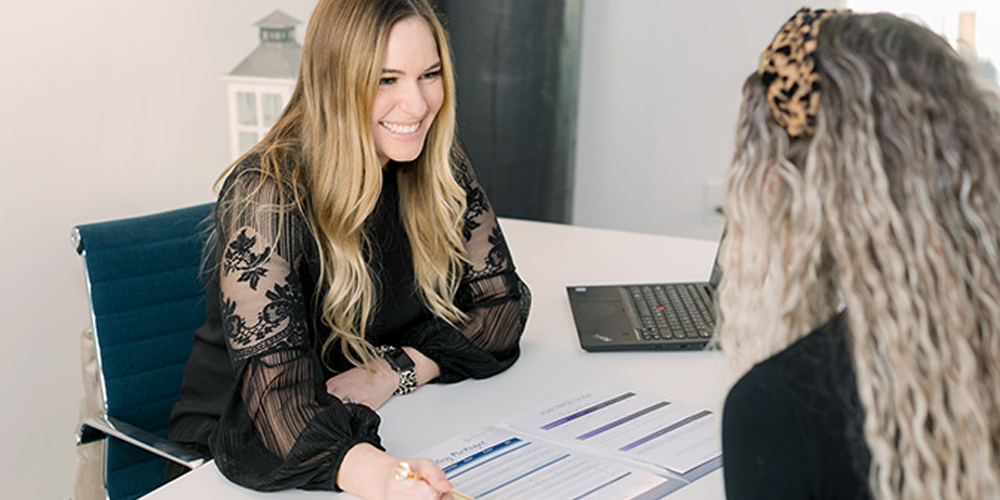 5 min read
Let's talk about why choosing a one-stop shop for all your wedding needs is a great idea!
Read More