Due to the coronavirus crisis, large social gatherings have been postponed worldwide. Today we're explaining how to Inform your Friends & Family.
***
When Should We Tell Our Guests?
People always want the most information, and that's true for your wedding guests. We say: it's okay to let people wait. The most important people who need to know about your wedding date are you two! Until we know when social gathering rules about the COVID-19 crisis will be lifted, you can tell your guests that you're planning to move your wedding, and the new date is TBD. This will give them time to cancel flights and make other arrangements.
In this uncertain time, you can leave it until two weeks before your replacement date to inform your guests. They can then decide whether they are able to attend (and maybe a few who previously RSVP'd 'no' will now say 'yes!'). In a quick poll, we saw that guests think this is sufficient timing, and they would be happy for you to delay your announcements. They understand.
What's the Best Way To Tell Our Guests?
Naturally, you'll want to make the announcement reach everyone quickly. Here are two simple options.
Send an email announcement to your entire guest list and then give each member of your wedding party a list of guests to contact. Ask them to call each guest personally to check they got the email and find out if they plan to attend.

Send a digital or formal postponement card. We have several beautiful designs pre-made and ready for you to use at InvitationsbyWedgewood.com. You can also DIY your Change The Date announcement using Canva or Adobe Spark. These easy-to-use apps have the option to download and print your design so they can be mailed, sent by text, or shared on your social media accounts.
Suggested wording for your Message to guests:
It's always easier if you don't have to start from scratch, so we've prepared these short wedding postponement announcement templates to help you. Go ahead and change them up or use them as inspiration as you create something that works with your unique wedding theme.


"We hope your dancing shoes can wait a little longer; we're postponing our wedding. We're still utterly in love, but it's important to us that everyone stays safe. We're waiting to celebrate after the coronavirus crisis has passed."


***

"Your health and our health is the highest priority, so we're rescheduling our wedding. We'll let you know when we'll be celebrating soon, but for now, please join us in keeping our world safe."


***


"We've decided to postpone our wedding to allow this terrible crisis to pass. We love you and want all our family and friends to attend, and right now, we know that's not possible. We'll send you our new date soon. Thank you for understanding."

***

"We've made a difficult decision to postpone our wedding. This was a heartbreaking decision, but not nearly as heartbreaking as the idea of putting our loved ones at risk. When it comes right down to it, a marriage is a commitment of two people, and a wedding is a party that can be rescheduled, so that is the route we have decided to take. Things are changing rapidly and there are still many unknowns but we will be reaching out as soon as we know more. In the meantime, hug your loved ones at home! Be safe and be well."

***
Styling Ideas for Your Postponement Announcements
For inspiration, it's great to see how other couples have announced their wedding postponement. Below we're sharing a few formal, and fun postponement announcement ideas. As you can see, you can make the tone work for your guests by choosing images and a style that is most meaningful for you.
Breaking News: If you're registered with Zola, all 'Change The Date' cards are free during the pandemic.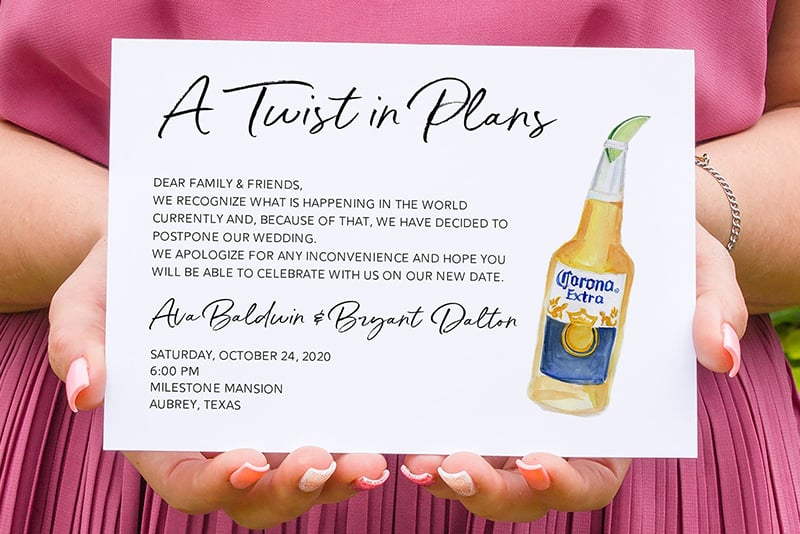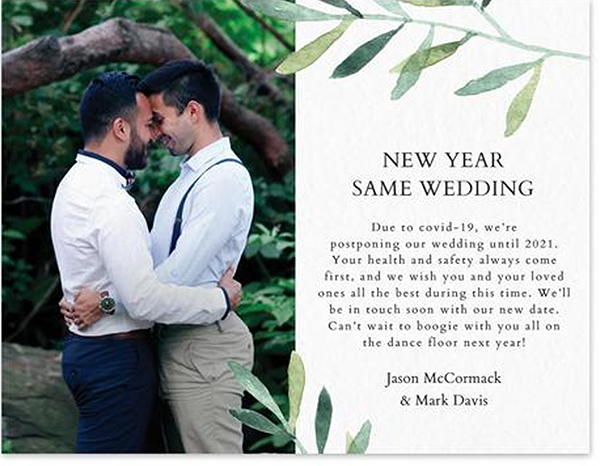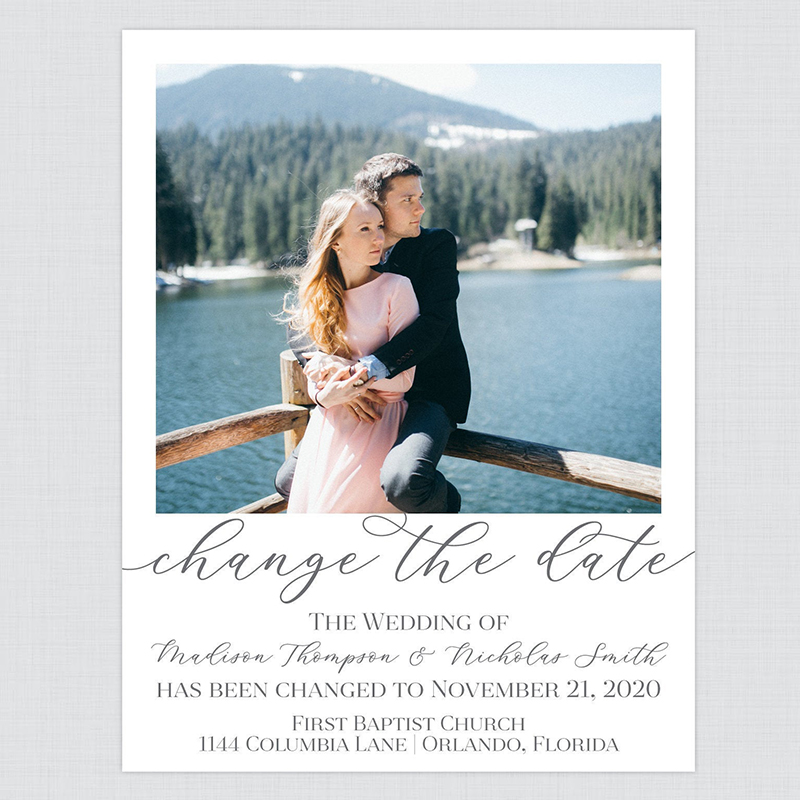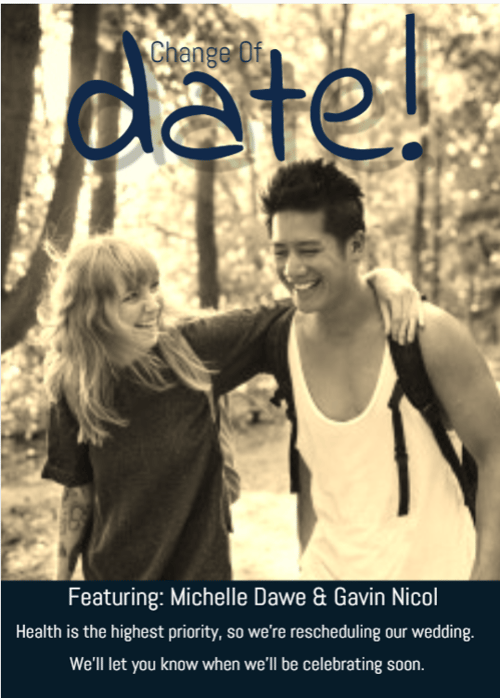 Create a movie poster design with PosterMyWall.com


Reply by Design on Etsy: Save the New Date



***


Next Steps
Update your wedding website


Talk to your wedding party and closest family, so they understand what's happening and why.


Email your vendors. You can send a bulk email if you wish, they will all understand.


Decide how you will celebrate your original date.
Yes, that's right - you should still mark your original date. Whether it's by setting up a zoom call with a bunch of your intended guests, creating a special evening together, or as one remarkable friend and his fiancée did: adopting two adorable pups!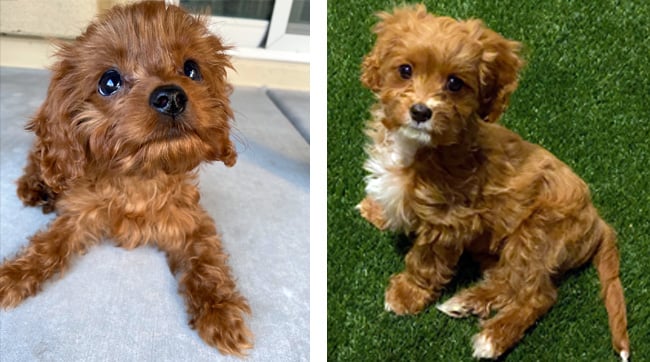 Meet Buddy & Bronco, Zach and Abi's new pups!
***