One of the things our couples and guests love about Wedgewood Weddings is the convenience that comes with having the option to choose from our wide range of menus.

Our options include vegetarian, gluten-free, and vegan to accommodate everyone's diets and preferences. We have food options for every occasion from hot or cold, to full entrée and three course meals to appetizers and hors d'oeuvres, and many delicious buffet options. We know how important meal options are, especially as couples navigate all the different dietary needs of their guests, so we are proud to offer our couples a wide variety of meal plans to choose from.
With so many choices, we asked our Wedgewood Weddings' team of experts to list some of their favorites. Like our menu, there was a wide range of responses, so let's get started!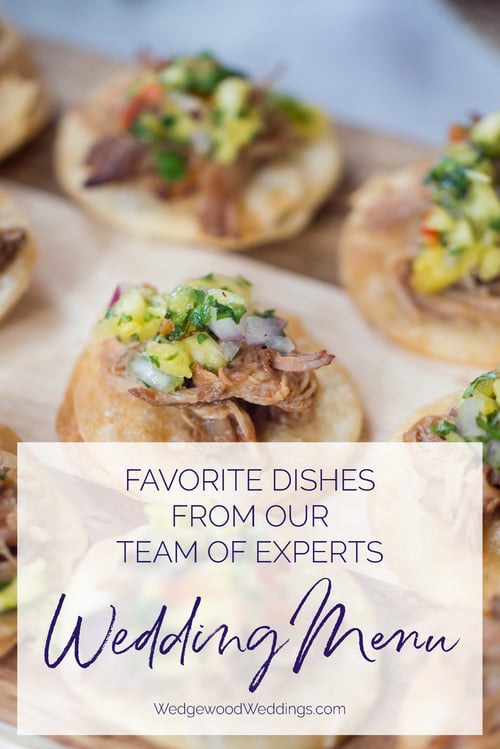 Amazing choices for your wedding menu
Sarah from Granite Rose had this to say when asked what she recommends from the menu options:
"Oh that's tough. The Mini Shrimp Tostada, I can't get enough of but the same can be said for the Roma Tomato and Fresh Basil Bruschetta. Entrée-wise, the Panko Parmesan Crusted Chicken with Sherry Cream Sauce is always a winner."
Marissa, one of our expert team members from Vellano Estate, agreed with Sarah that the Panko Parmesan Crusted Chicken with Sherry Cream Sauce was one of the best entrées, and she enjoys a classic wedding hors d'oeuvre, recommending the variety of domestic and imported cheese with wafers for guests to return to as they please throughout the cocktail hour.
Tori, who manages the team at our Carmel Fields wedding venue, has all the cheese fans out there covered with the Mac & Cheese Panko Croquettes or the Brie and Apple Phyllo Kisses for the appetizer round and then the Five-Cheese Tortellini Pesto Parmesan for the entrée.
If you're looking for something on the light side but still packed with protein, Ashley, appropriately stationed at Ashley Ridge, recommends the Smoked Salmon Canapes for your appetizer and the Charred Lemon Chicken Piccata for the entrée.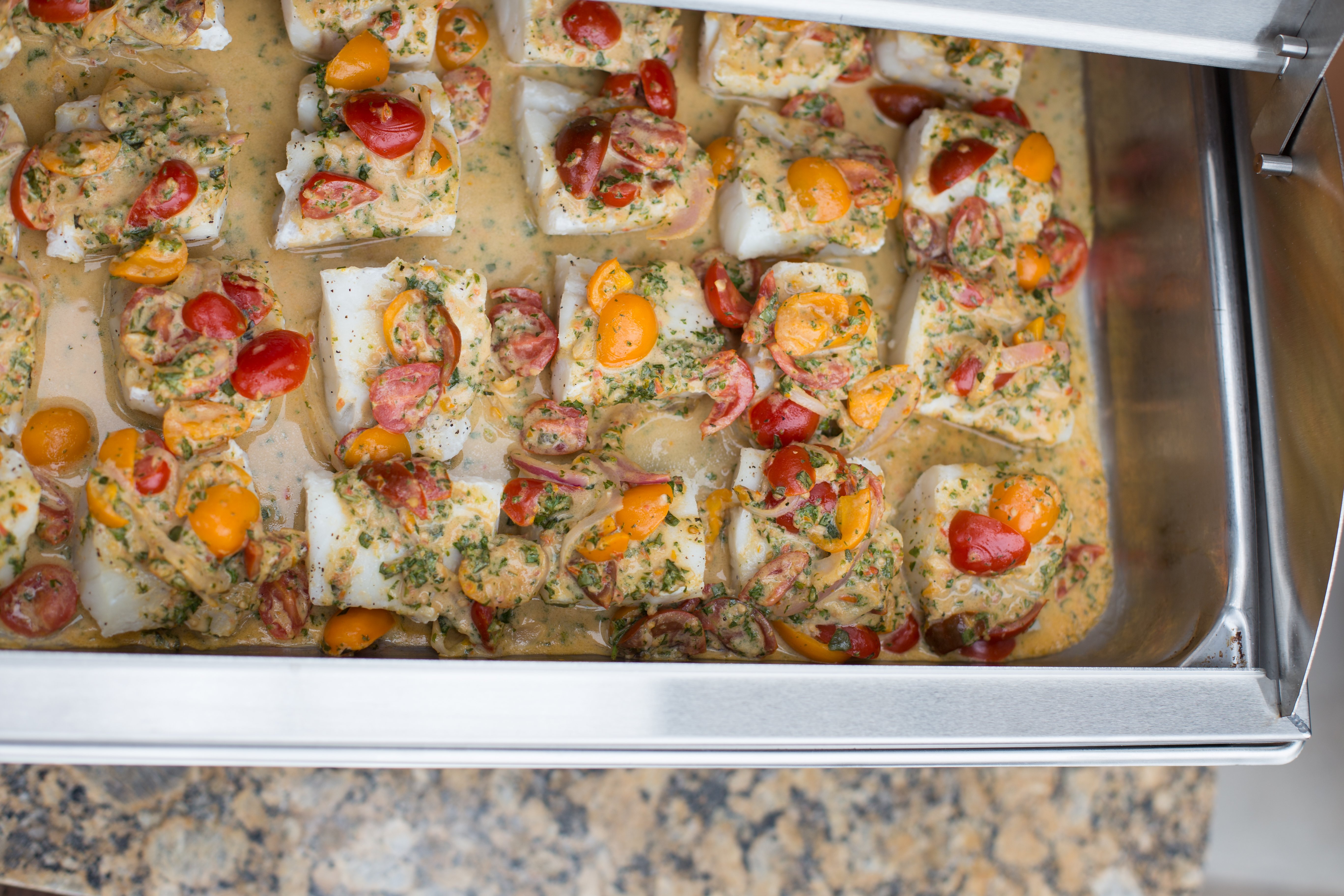 Whether you like fish or chicken, we offer amazing dishes featuring both



Other highlighted favorites from our team included: Bacon Wrapped Wild Scallops, Mini Shrimp Tostadas, Pulled Pork Canapès with Pineapple Salsa, Cremini Mushroom Chicken Marsala, and the Chicken Cordon Bleu with Chardonnay Sauce.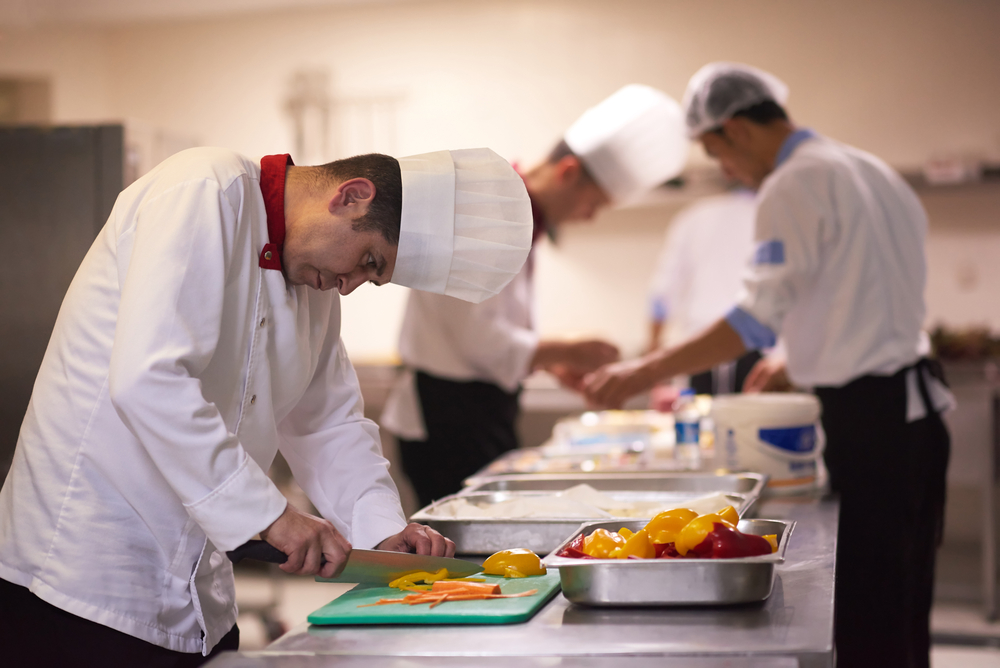 Our chefs are culinary experts delivery hand crafted masterpieces
Our team hopes that we gave you a few ideas on what direction to go, and we hope that we didn't make you TOO hungry reading this! Check out our full menu options if you're hungry for more.