Most love desserts and holidays, so what could possibly be better than holiday desserts!? We caught up with one our very own, Carrie K., to find out her favorite holiday-themed wedding and celebration desserts. Here's what she had to say . . .

***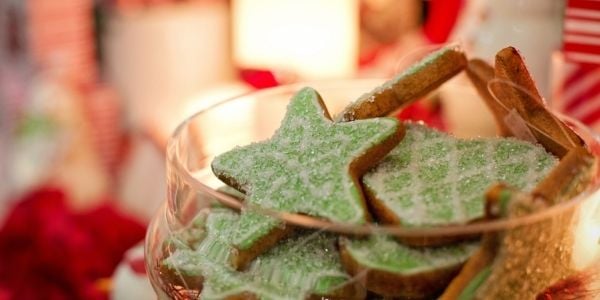 festive star-shaped gingerbread cookies
So Carrie, what's your favorite flavor of the season?
I would have to say, nothing says festive without peppermint. Definitely peppermint. I love to bake, so I make my way to the grocery store, and add Peppermint extract to my cart. Then, let the fun begin!

What are your favorite wedding desserts?
Well, cake is an absolute classic and delicious. However, in addition to cake, I think chocolate covered strawberries are romantic and a nice extra touch. For winter weddings, it's always cute and festive to use your favorite holiday sprinkles with either milk or white chocolate. Your guests will really enjoy the winter elements in your holiday wedding theme!

Share some holiday themed wedding desserts that you think are both unique and delicious!
When I think of holiday desserts, I always think of pizzelles! They are traditional Italian waffle cookies that are baked with a pizzelle iron, similar to a waffle iron. Typically, a snowflake pattern is stamped onto both sides of the pizzelle, and then topped with powdered sugar. These are really festive and are very popular around Christmas and Easter.
I also think assorted brownies are always a big hit because there are so many flavor options, and your guests will really enjoy them! You can't go wrong with chocolate.


Do you have a favorite Wedgewood Weddings' holiday dish?
I just love our Brie and Apple Kiss appetizers! These are a great pick for the holidays. But I have to say I do love our Chicken with Marsala Wine Sauce served with red roasted potatoes. It's a good comfort food choice for the season.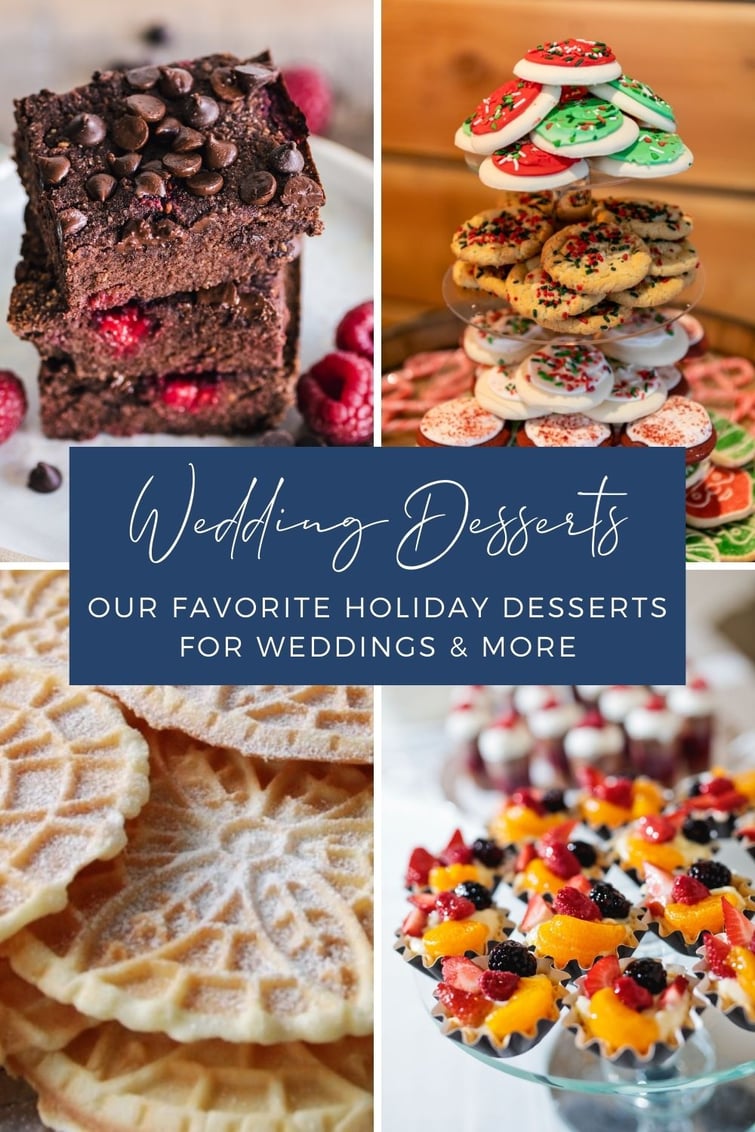 Say you're invited to a holiday potluck with your Wedgewood Weddings' family. What is your go-to dish?
My go-to holiday potluck dish would definitely have to be something baked! I usually decide between fun flavored brownies or snickerdoodles.

What are some unique holiday desserts couples love?
I have seen many couples create their very own dessert station! This is a great way for the couples to incorporate the holidays with their day, and offer something tasty for their guests. I have seen a variety of adorably decorated sugar cookies, really cute cake pops and of course cupcakes always look festive!

Okay Carrie, you always love to spoil us with your treats and goodies. We love them! Where do you get your dessert inspiration?
I like to think of ideas on my own, always trying to find something different to experiment with. But sometimes I will use Pinterest, which is a good place to go for dessert ideas!