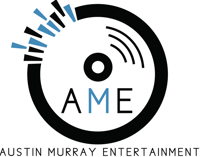 Austin Murray Entertainment has been making waves in the Southern California wedding industry since 2015. With experience in both the wedding and entertainment industry, he brings knowledge, experience, personality, and a deep love for music to every wedding. He's well known for his professionalism and great taste in beats! You'll frequently find him spinning tunes and introducing happy couples at our Galway Downs wedding venue in Temecula, CA.
***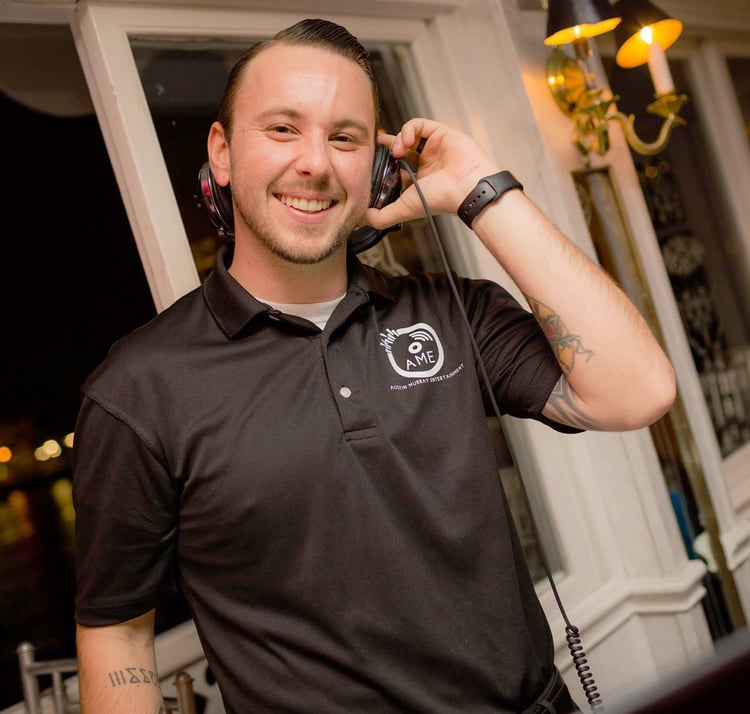 austin murray spreading his love for music and happy celebrations
Thanks for taking the time to chat with us, Austin! We're excited to learn more about your business and the world of wedding music.

What inspired you to become a DJ for weddings and special events?
It's my pleasure. I like to think of Wedgewood Weddings as part of my extended family, so I'm always honored for another opportunity to work together
Music is in my blood! My mother was a DJ for over 20 years in Las Vegas and Southern California. I grew up watching her create joy and happiness through music – I was hooked! She bought me my first "DJ setup" when I was just 15 years old, and I began working as her apprentice shortly after.

In 2015, I officially branched out on my own to launch Austin Murray Entertainment. AME is a special event and wedding DJ/EMCEE company in Southern California. While every wedding has a timeline, we ensure it's executed perfectly and the wedding or special event is memorable. I'm proud to say that what started off as a part-time job has blossomed into a full-time business, entertaining at over 200 events each year.


What would you say makes you such a great DJ?
Aw – thanks! I think it's that I truly am a musician through and through. I started off as a bass player (still am today) and I've been in bands my whole life. I've been able to travel, see new places, and it's so much fun. Plus, for the last five years I have been in a Guns N' Roses tribute band which is a tremendous experience. Along with traveling and playing, we just finished a four year residency at the House of Blues in Anaheim and Hollywood. Needless to say, when I work events as a DJ, I pull inspiration from my own music and the energy of the event. It's such a blessing to share my absolute love of life and music with people who are celebrating love.



So, what exactly does a wedding DJ do?
Contrary to popular belief, a wedding DJ does so much more than play great dance tunes! A great DJ is responsible for music of course, but he or she is also responsible for guiding the seamless transition of events during your wedding. This is why it's so difficult to DIY your wedding music – while Spotify can keep you dancing all night long, it can't respond to song requests, announce your first dance, or cue your grand entrance.


That's a great point! Do you have any advice for couples who are looking to hire a wedding DJ? What should they expect?

Absolutely! They should expect full communication, quick responses and transparency from day one. Before your event, expect your DJ to work with you on music selection and to answer any questions you have about wedding traditions and timing. I always try to be fully available and responsive to my clients.

When it comes to planning your wedding music, you can be as broad or specific as you like. At minimum, I recommend that couples choose six songs to guide the music style of the event. From there, I can fill in the gaps based on experience and crowd reaction. It's also incredibly important to define a "do not play" list. I would never want to play a song that is culturally or personally offensive to the happy couple or their guests.
Ultimately, your DJ will work closely with the wedding coordinator and banquet captain of your venue to deliver a stress-free experience. On the day of the wedding, the DJ should arrive at least two hours prior to the event, and should be fully ready to go at least one hour prior to the event. From that point on, the DJ and the venue coordination team will be "running the show", so to speak. It's our job keep as close to the planned timeline as humanly possible.

Do you have a favorite first-dance song?
Personally, my favorite track would be 'Bless the Broken Road' by Rascal Flatts. It's a beautiful song, it's relevant to most, and almost always a crowd pleaser. It was also my first-dance song with my wife at our own wedding, so it always brings back joyful memories.


Rascal Flatts - Kings of the first dance wedding song.
Photo: R Klein
How would you describe your DJ-style?
I truly play all types of music – some things you wouldn't even believe – but every wedding is different and unique in its own way. Anything that gets people up out of their seats and dancing. It's really important to read the room. If a particular song isn't resonating with the crowd, I won't hesitate to switch things up. I also love when guests make song requests – it's such a great feeling to see their face light up.
Have you worked a wedding that was particularly memorable?
So many things come to mind! One wedding that stands out was at Galway Downs, of course. The bride hired cosplay actors dressed up like Chewbacca and Obi-Wan Kenobi as a surprise for her now-husband. They also had a remote control life-size R2-D2. The characters were roaming about the reception area the entire night, and everyone was taking pictures with them. It was amazing and creative!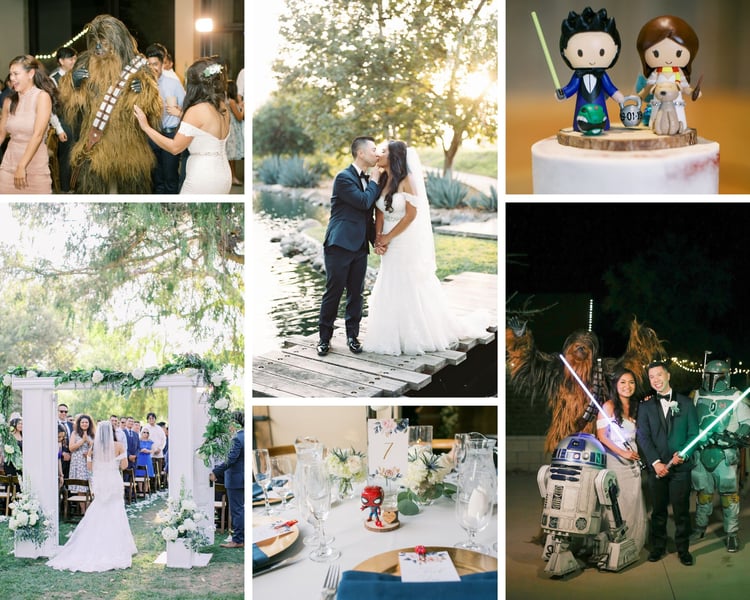 one of the special SoCal Weddings That Stands out in Austin's mind
***
You can learn all about Austin's wedding DJ services, pricing, his experience as a musician on his website. For real time updates and snippets of the events he works, you can find him on social media at 'Austin 4 Music'. Of course, his Yelp page is an excellent place to read up on all his 5-star reviews. We have so many wonderful things to say about Austin – as do our customers. If you're looking for a DJ in the Temecula area, you won't regret hiring Austin!