Beach weddings are breathtakingly beautiful - from the oceanfront exchange of vows against sun-dappled seas to the newlywed portraits overlooking fiery sunsets. If you've always dreamed of having a California beach wedding, we've pulled together the ultimate guide to saying 'I do' to sand, salt, and sun. From the top California wedding venues worth touring to considerations for your waterfront nuptials, see why there are countless reasons to love a beach wedding.
***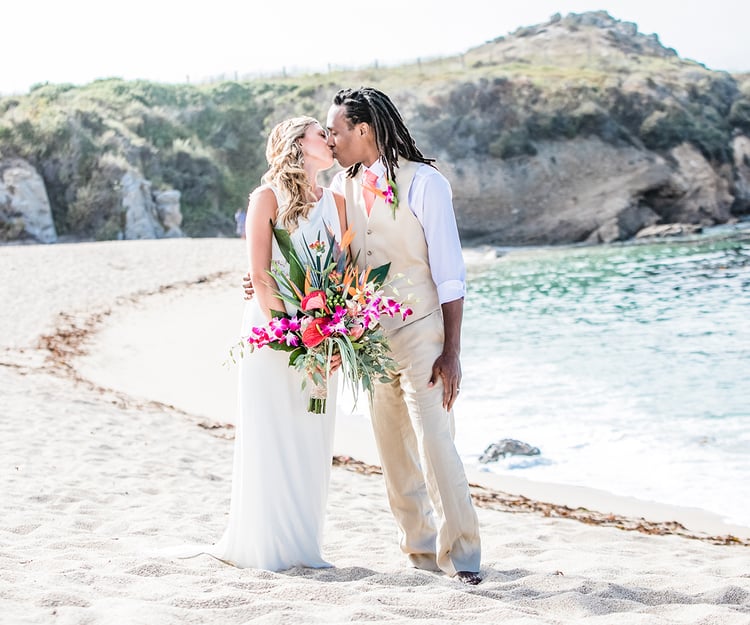 a happily in love couple enjoys ocean views at Carmel Fields by Wedgewood Weddings
***
California is home to 840 miles of coastline bordering the Pacific Ocean–the third-longest coastline in the United States. With its combination of white sand beaches and cliff-lined terrain, California's Pacific Coast is a prime destination for beach weddings. To the northern part of the state, you'll find sleepy beach towns like Carmel-by-the-Sea that are filled with old-world charm. Northern California is also home to the world-famous Big Sur, which is a rugged stretch of oceanfront parkland that offers breathtaking views in every direction.
As you head further south along the California coast, you'll find the coastal cities of Oxnard, Ventura, and Port Hueneme in Ventura County. Just north of the Greater Los Angeles Metropolitan region, Ventura County is a quiet respite from the hustle and bustle of the big city. Ventura County beaches are often less crowded than the shores of Los Angeles, making them ideal for hosting waterside weddings or a family getaway.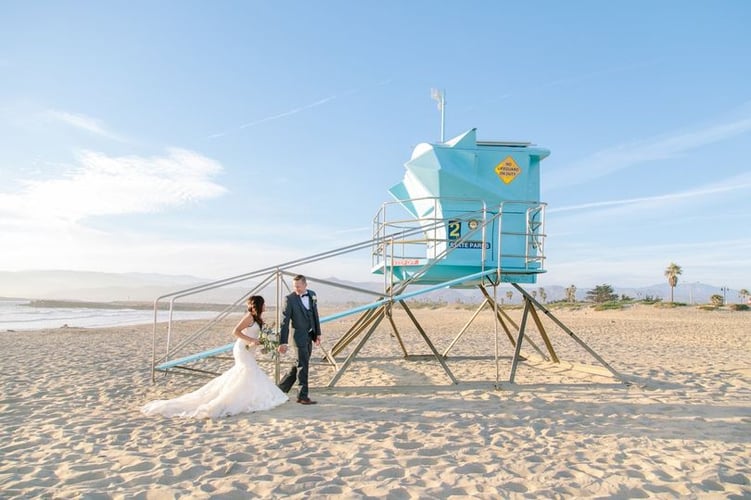 the sweetest couple enjoying the Ventura County white sand beaches at PACIFIC VIEW TOWER
On the opposite side of Los Angeles to the south, you will find the welcoming waters of California's Orange County beaches. Coastal towns like Newport Beach, Laguna Beach, and San Clemente are known for their picturesque bluffs and prime surfing spots. Laguna Beach is also home to Top of the World, an elevated park and hiking destination with views overlooking the entire county.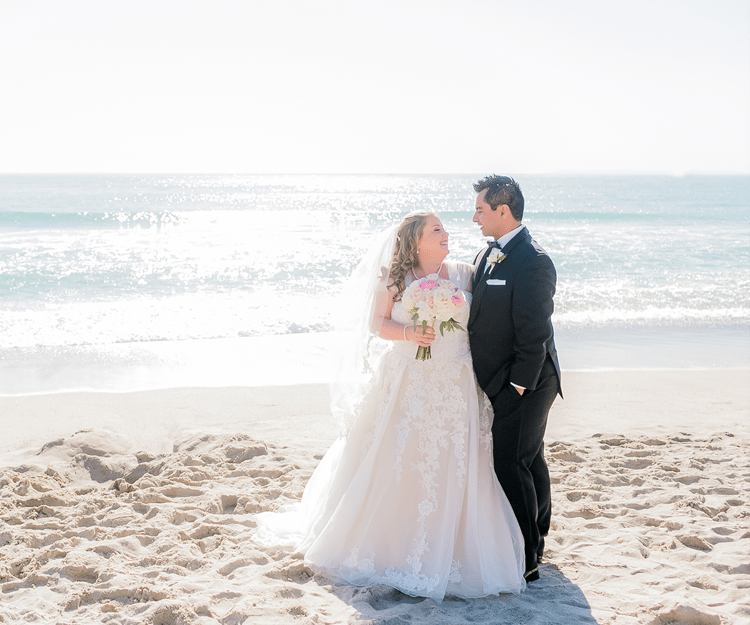 sunlight and love at the beaches of Orange County at San Clemente Shore
As you venture down to the Pacific Coast Highway towards the southern coast of California, you'll find the glistening shores of the San Diego area. Paired with year-round mild weather and laid back ocean vibes, San Diego's beaches make for a dreamy backdrop for ocean-side wedding ceremonies and receptions. San Diego's coast is a premier destination for beachfront resorts and spas, sprawling golf courses, and phenomenal international cuisine due to its proximity to the Mexican border.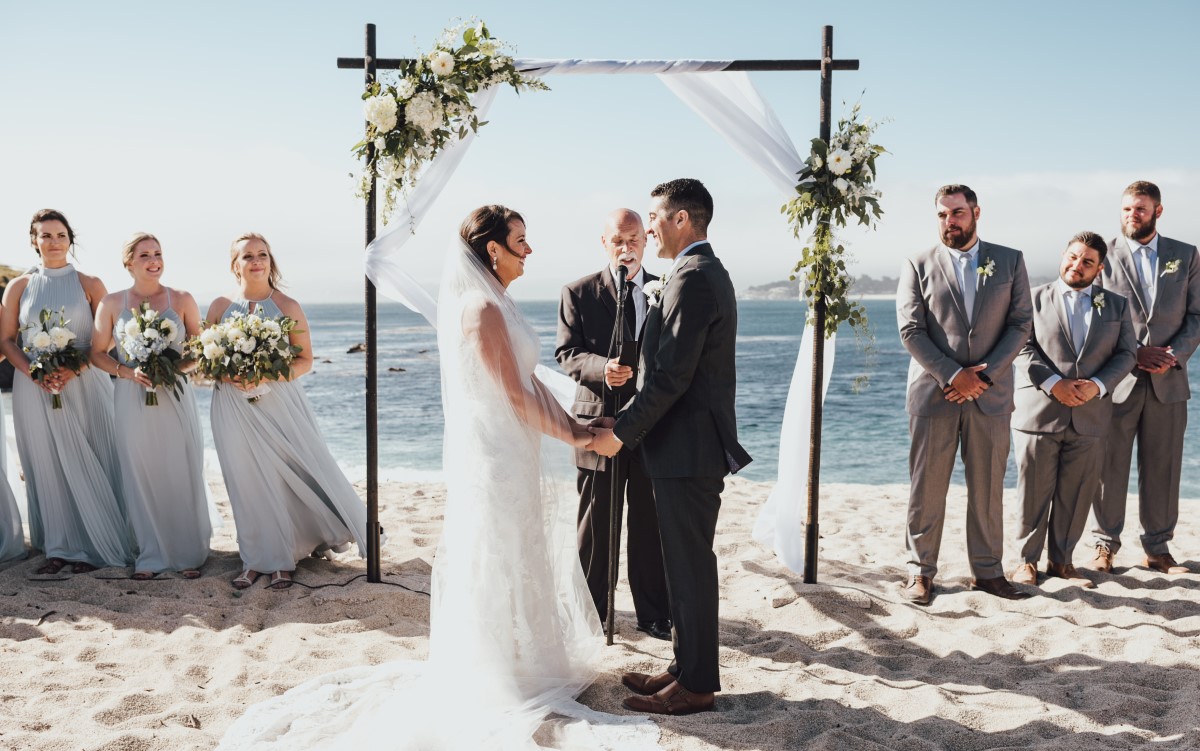 A happy couple says 'I do!' to a beach-front wedding at Carmel Fields on Monterey Bay
BEACH WEDDING VENUES WORTH TOURING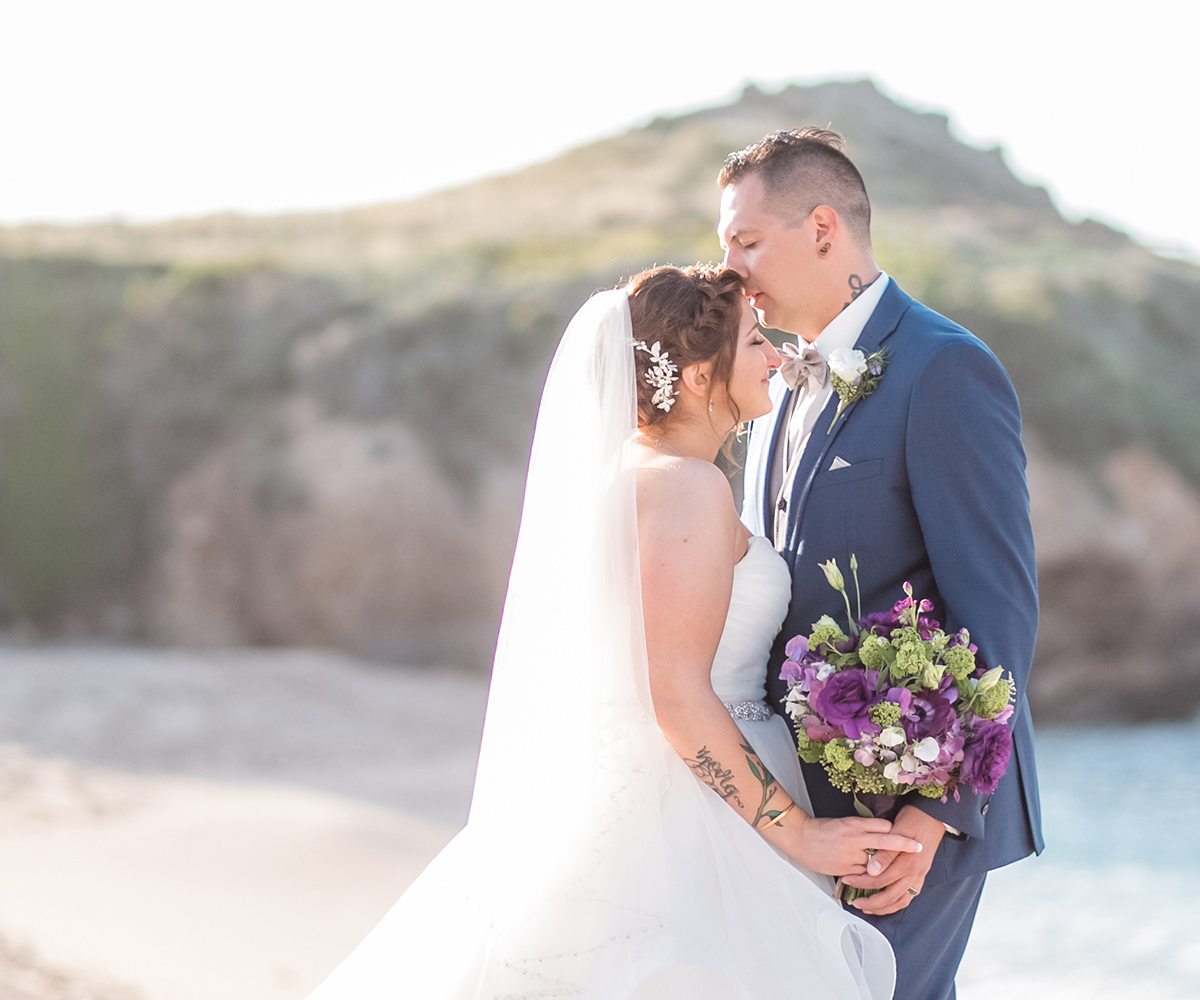 enjoy ocean views of the Pacific from the sandy beaches of Carmel Fields
GETTING MARRIED ON THE BEACH


CONSIDERATIONS FOR A BEACH WEDDING
Prepare for the weather: temperatures can vary depending on the season, but weather along the California coast is often mild and a bit windy. If you are planning a beach wedding, brides and bridesmaids may want to opt for an updo or hairstyle that will hold up to the ocean breeze.
Plan your view: when planning your oceanfront nuptials, do you prefer white sand or rocky cliffs in the backdrop? Will your guests be seated facing the setting sun? Work with your wedding coordinator or venue to create a ceremony view that is fitting for your beach wedding.
Sunset time: snapping a newlywed portrait against the breathtaking West Coast sunset is a must! Confirm the sunset timing for your wedding date so you can schedule your cocktail hour at the same time. This will allow your photographer to snap some amazing shots as the sun sets over the Pacific Ocean.
Beach permit: depending on the municipality where you plan to say 'I do,' a beach permit may be required. Work with your venue or wedding coordinator to file the appropriate documents ahead of time to ensure everything runs smoothly for your beach wedding.
Choosing your attire: consider how the temperatures will impact your wedding day attire. Black tuxedos may be a bit hot and heavy for a beach-side ceremony and sunset nuptials at the beach may be a bit brisk, so brides and bridesmaids may want to plan for dressing in layers.
Functional footwear: high heels and sand generally don't go well together, so plan on beach-friendly footwear for your bridal party. Many couples opt to include a note about the beach setting on invites so guests are aware. Alternatively, you can also include an optional shoe drop station with flip flops provided for guests.
Refreshments: beach wedding ceremonies are often free of shade, so having refreshments available to keep guests and the bridal party hydrated is recommended. Work with your coordinator or venue to have bottled waters and/or soft drinks on ice at your beach-side ceremony.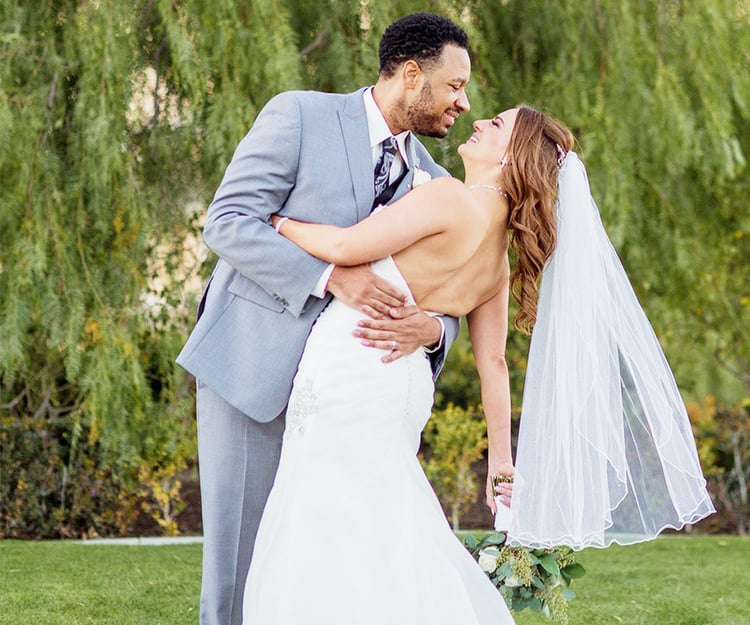 A newly engaged couple enjoys the breathtaking trees outside of The Carlsbad Windmill
FUN BEACH ACTIVITIES:
Whether you are planning a destination wedding on the beach or hosting out-of-town guests for your waterfront nuptials, the beaches of California's coast offer countless activities for friends and family alike:
Beach-side barbecue: open-air grilling in the ocean breeze can be enjoyed by guests of all ages. Beach-side barbecues can be paired with a day of swimming or soaking in sunset ocean views.
Snorkeling: snorkeling is an enriching way to enjoy the natural beauty of the Pacific Ocean. Local guides provide snorkeling tours and gear rentals for a safe and exciting underwater adventure.
Hiking: California's rocky coastline also provides some of the most beautiful hiking paths. Strap on your hiking boots, grab a few bottles of water and head out on foot to enjoy the state's natural terrain.
Surf lessons: surfing in the Pacific is a must for the thrill-seekers in your group. First-time surfers can take lessons from local pros, while advanced surfers likely already know the best-kept destinations for catching waves.
Swimming + sunning: if you're saying 'I do' at the beach, don't miss out on the best part - swimming and soaking in the sun! Grab your sunscreen and enjoy a day by the water with friends and family.
Sunset strolls: the Pacific Coast is the best place in the country to enjoy the sunset. Head to the beach at dusk with your fiancé, family, or even four-legged friend to soak in sun setting over the horizon.
***
If you're dreaming of a beach wedding, consider California's stunning Pacific Coast beaches for your waterfront nuptials. From the stunning views to endless activities for guests, California beaches are a perfect backdrop for a wedding. Your guests will enjoy the hours of entertainment and breathtaking views, and your wedding photos will turn out spectacular against the oceanfront backdrop. Check out our list of suggested beach wedding venues to tour. Don't forget to soak in every moment of your beach wedding–as well as the warm California sunshine!