Let's Talk About Ventura County Weddings
Ventura is one of 58 distinct counties in California and one of my favorites! South of Santa Barbara and North of Los Angeles, it brings the best of both worlds. Many couples choose Ventura County for their nuptials, so today we're sharing a local's insider knowledge about the area.
The rural landscape is breathtaking and creates an incredible backdrop for a wedding. Throughout most of the year, you can see snow in the mountains while you stand on the white sand beach. With 42-miles of pristine coastline, the option to incorporate the Pacific Ocean into your celebrations is an absolute must.
A beachside ceremony is always an option, but so is a pre-wedding plunge to set yourself up for the day, or perhaps a surf lesson to celebrate your engagement? If you have children in your wedding party, we recommend exploring the tide pools and then checking out the sand dunes where your little ones can unleash some energy.
Exploring Camarillo
One of the oldest cities in Ventura County is Camarillo—it has grown from a ranch town into a lovely coastal town that still centers around the weekly farmer's market and fresh produce. Camarillo was originally named for Adolfo and Juan Camarillo, two of the few Californios to preserve the city's heritage after the arrival of Anglo settlers. During Camarillo's slow but steady growth, the community has remained in touch with nature. It has 26 parks, and an incredible number of scenic hiking trails.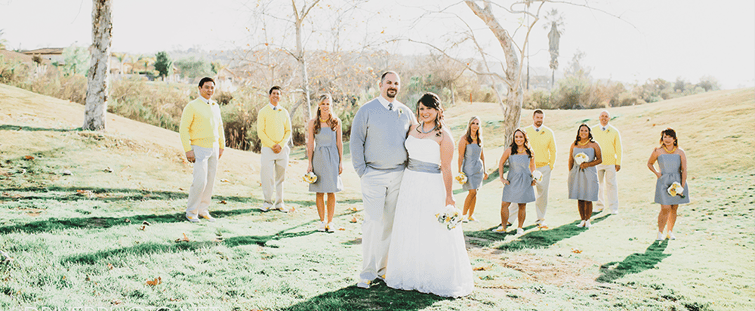 Tucked away past strawberry fields and orange groves, is Sterling Hills. A local favorite, Sterling Hills by Wedgewood Weddings combines charming Italian-influenced architecture with views across vineyards to the rolling mountains. With a guest capacity of 225, this wedding location is excellent for events of all sizes. It's the right choice for both adult-only or kid-friendly weddings as the ballroom adjoins directly to the ceremony site which is terrific for anyone who wants to run free (while in full view of the ballroom's floor-to-ceiling wall of windows).
Guests will love the feeling of being in the middle of nature. From the native birds and butterflies to the landscaped garden and blooming flowers, you'll feel blissfully serene. A mountain range, on either side of the valley, cradles the venue with natural beauty. Camarillo's Mediterranean climate brings temperatures in the 70s throughout most of the year. Sunny skies and cool breezes are two things Camarillo locals enjoy day-in and day-out.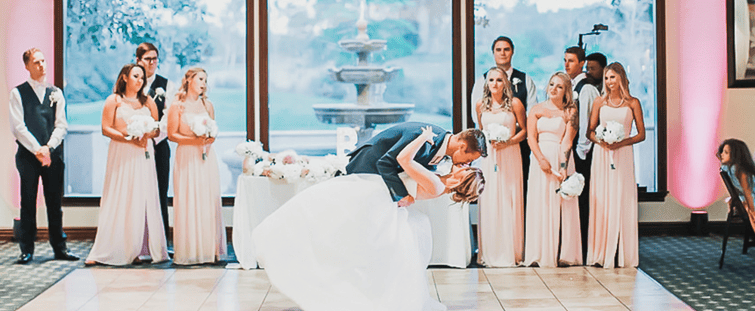 Exploring Oxnard
Just slightly to the south west of Camarillo, you'll find Oxnard. One of the seemingly quieter cities in Ventura County, Oxnard boasts a remarkably peaceful way of life. Surprisingly, it's also the most populous city in Ventura County, and it dates back to 1903. Before the arrival of Europeans, Oxnard was inhabited by Chumash Native Americans who settled the land for the fertile plains and proximity to the ocean. Nowadays, the agricultural fields are still worked and are abundant with strawberries, lima beans and, of course, ever-present California citrus groves.
Oxnard itself has 20 miles of beaches with stunning sand dunes that have featured in many romantic Hollywood movies. The beaches are surf hotspots and attract people of all ages from across Ventura and Los Angeles counties.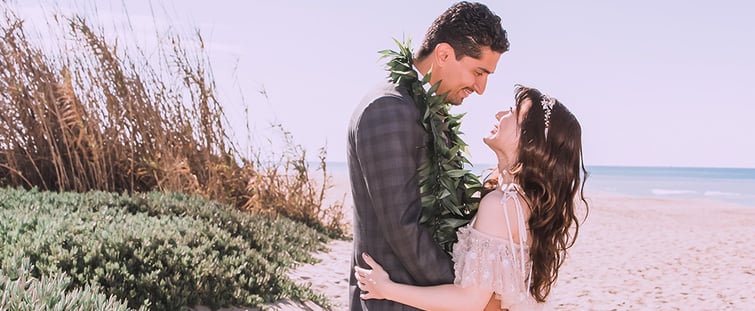 As you drive into Oxnard from any direction, you cannot miss the single tower that beckons you from as far as Thousand Oaks. The penthouse contains an exclusive modern wedding venue that delivers exceptional 360-degree views of the Pacific Ocean, the Channel Islands and Point Mugu State Park.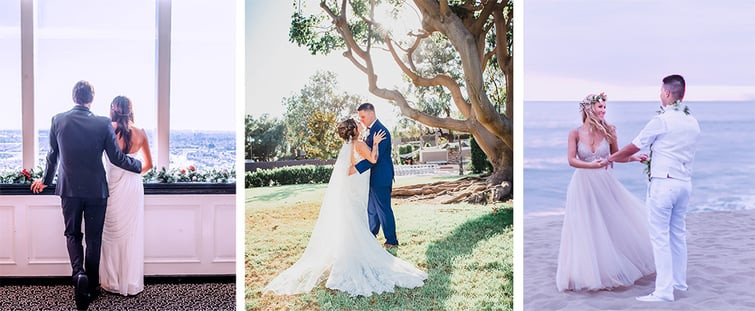 With a capacity of 250 and three awe-inspiring ceremony options—Ventura Harbor Beach, Secret Garden, and Sky High—you'll be spoilt for choice at this Oxnard wedding venue. The clubhouse brings together modern styling with classic accents like a marble dance floor, white-topped bar, and wood paneling. Couples choose this venue for the views and exclusivity—many have noticed the tower, but few have partied on the exclusive 22nd floor, accessed via a private brass-finished elevator!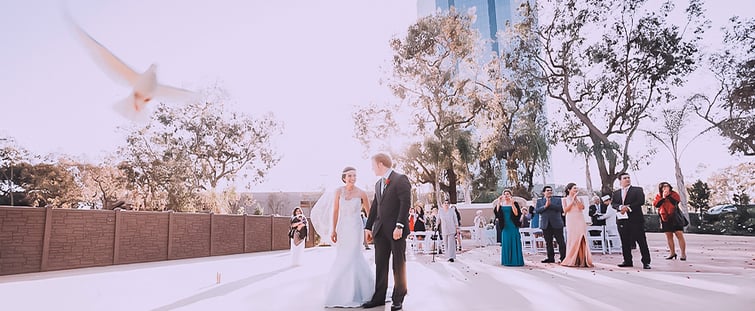 The Channel Islands
This eight-island archipelago off the coast in Ventura County attracts tourists from around the world. Visually stunning from the mainland, the California Channel Islands also attract marine life like dolphins and migrating whales. Five of the islands are part of a National Park, and the waters surrounding these islands make up Channel Islands National Marine Sanctuary.
A trip to the only settled island, Catalina, is a terrific mini-moon option for a couple looking for a relaxed city-break after their wedding adventure. The quiet city of Avalon has a host of inns and bars and is a fantastic place to enjoy island life with snorkeling, jet skis, or hikes to see the resident free-roaming bison herd.
***
how to get around
Whether you're a local or choosing Ventura County for your destination wedding, the local transport links make traveling a breeze.
Ventura by Road and Rail
The county is served by the 101 Ventura Freeway, which runs South East to North West, the 118 from East to West, and the 126, which also crosses the county horizontally alongside the Santa Clara River, from Santa Clarita to Santa Paula. The extensive freeways and interstates are well maintained and offer spectacular views of the Pacific Ocean and the Channel Islands, bracketed by rugged mountains.
The Ventura County Line links Ventura East Station to LA Union Station, with stops in Oxnard and Camarillo. It takes around two hours to take the train from Downtown Los Angeles to Oxnard.
For a real coastal adventure, choose the Amtrak Pacific Surfliner which runs along the coast from San Louis Obispo in the North to San Diego in the South. The whole trip takes nearly 6 hours but intersects with major tourist attractions making an extended hop-on-hop-off trip a great option.
Air Travel
With many local airfields and even seaplanes, you can take your pick of local fixed wing or helicopter flights. The closest major airport to Ventura that offers connecting flights countrywide is Santa Barbara Airport. You can also fly into Los Angeles International (LAX) or Burbank airports. LAX is roughly 1.5 hours from North Ventura County, depending on traffic. Burbank is about an hour from Ventura County.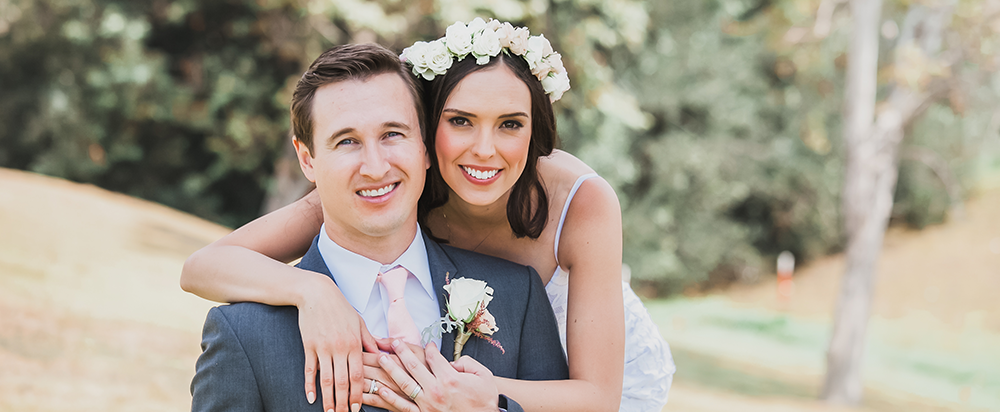 ***
Things to do in Ventura County
A wedding gathers friends and family from near and far, and some of them might be in Ventura County, California, for the first time. We've thrown together a fun list of things to do while in town.
Photography, installations, modern art, and archives reflecting the total American experience all in a Neoclassical building owned by the City of Oxnard.
Nicknamed 'North America's Galapagos,' the Channel Islands are home to over 2,000 plant and animal species, of which 150 are only found on the Islands.
This former stagecoach stop is home to the oldest tree in the district. Enjoy the rolling hills covered in native sage and grab a deep breath of fresh air.
Go back to basics; pet goats and grab a punnet of exquisitely-sweet, locally-grown strawberries at this fifth-generation family farm.
Take a day hike in the western Santa Monica Mountains and enjoy the tidal lagoons and coastal sand dunes at Mugu Rock
Port Hueneme Beach Park and Historical Society Museum
A coastal beach town and marina crowded with boutiques and coffee shops. (Pronounce the port as 'y nee mee' - it's a Chumash word meaning 'resting place'.)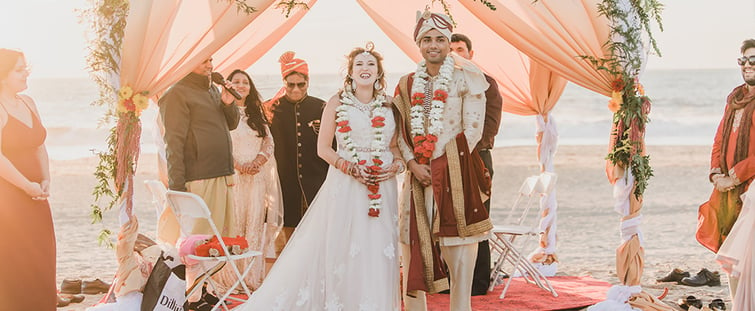 ***
Applying for a Marriage License in Ventura County
If you're 18 or older, you can apply for a marriage license in Ventura County!
To apply for a marriage license in Camarillo or Oxnard, California, you and your fiancé need to visit the Ventura County Clerk-Recorder's office. Head to the County Government Center at 800 South Victoria Avenue, Ventura, California.
We advise scheduling an appointment in advance by calling (805) 654-3788 between 8:00 a.m - 5:00 p.m. PST, Monday through Friday. To fast track the process, you can apply for your marriage license online.
A marriage license costs $98 for a public license and $109 for a confidential marriage license. You'll have no waiting period, it's usable upon issuance, and the license is valid for 90 days.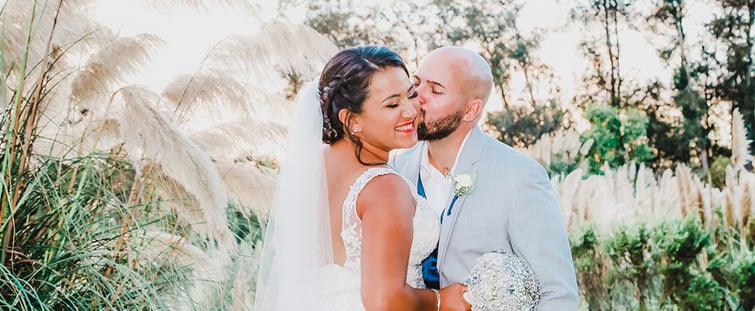 ***
Wedding Packages
If you opt for a wedding at Pacific View Tower or Sterling Hills, you can shortcut the wedding planning process by selecting an all-inclusive wedding package and then customizing it to your needs.
Every Package Promises
Exceptional venue
Catering and drink service
Wedding planning and day-of coordination
Bartending/event staff
Event set-up and clean-up
Get ready room
China, Silverware, Glassware, and Tables
Bar, dance floor, and cake cutting
WIFI and parking
Event insurance
A helpful hint when choosing a wedding date: choose your venue first. There are only 10 prime Saturdays in a year, but there are 355 other days that are just as good. Picking a wedding based on a date can set you up for fewer options than you deserve. Consider a Thursday or Friday evening wedding, plus a whole weekend event to follow.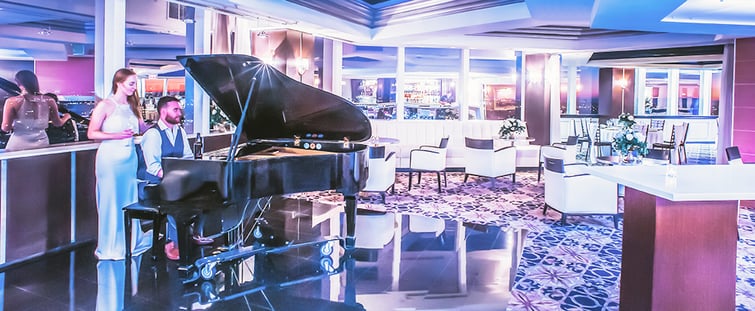 ***
If you need help planning your wedding, our team of friendly advisors are always here to help. Call (855) 865-8325 for a no-pressure chat and get answers to all your wedding-related questions.