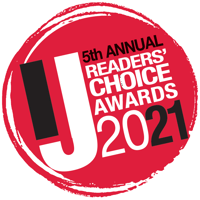 Winning always feels good and that's why we're sharing our latest news: Stonetree Estate by Wedgewood Weddings has received an Honor Award in the Independent Journal's Readers' Choice 2021 Awards Contest. Local residents voted for the best wedding venues in the area, and we're thrilled that they chose to vote for Stonetree Estate in Novato, CA
The Marin Independent Journal is an online and print publication which features essential news of Marin County and the greater San Francisco Bay Area.
We're thrilled to accept this honor, thanks to the wonderful team at IJ Marin and all of the wonderful folks who voted for us. Our team works effortlessly to ensure a 5-star experience time and time again, whether you choose us to host a golf tournament, anniversary party, or a once-in-a-lifetime wedding celebration.
***
Welcome to Stonetree Estate
Stonetree Estate by Wedgewood Weddings is an enchanting retreat surrounded by sweeping views of the rolling hills, parks, and wildlife. It stands side-by-side with the Stonetree Golf Club, featuring some of the most beautiful golfing in the region. It offers an elegantly rustic ceremony site that looks flawless with any style of wedding decor, making every wedding spectacular! Couples love this venue for the jaw-dropping views, rustic-yet-elegant interior styling, and the spacious terrace for cocktail hour. The lush, ivy wall, grand windows, and garden make for the perfect photo opportunities.
Let's take a tour of this stunning property ...



The indoor/outdoor space at this elegant venue is truly versatile



the lush greenery, dramatic trees and sparkling lakes make this venue extra special



we call this look timeless elegance: perfect for bay area weddings!

the modern exterior stonework creates such a stunning backdrop for photography
***
If you're interested in learning more about why our Marin/Novato community members voted for Stonetree Estate in this esteemed contest, take a look at our photo gallery or book a tour to see it for yourself! We can't wait to meet you!
***