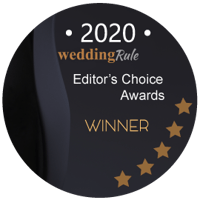 Winning always feels good and that's why we're sharing our latest news: Black Forest by Wedgewood Weddings has received an exclusive 2020 Editor's Choice Award from 'Wedding Rule'.
WeddingRule.com is an online wedding magazine which features only the best in the entire wedding industry. They do not accept advertising which means they're truly independent, and winning a coveted Editor's Choice award is extremely prestigious.
The expert editorial team at WeddingRule.com researches thousands of wedding venues and wedding suppliers in every state in America. They help couples make informed decisions about their wedding venue and wedding vendor choices. The team work hard to make sure that couples and wedding planners alike have a valid, independent resource that tells it like it is.

Creating and updating WeddingRule.com takes lot of work but it's very much appreciated by the industry and by everyone trying to plan their wedding.


In order to receive this award, our venue was evaluated against all our sister venues in the area and ranked based on key criteria. We're thrilled that Black Forest has been selected as the very best wedding venue in Colorado Springs.
The editors at WeddingRule.com commented on the following elements:
This venue is perfect for the couple looking for a natural, rustic, woodsy venue.

Choose between an indoor or an outdoor ceremony site – the outdoor venue is pet friendly, while the indoor option is a chapel suitable for a more traditional wedding.

'

Black Forest'

can accommodate up to 300 guests, and features a gorgeous industrial ballroom with crystal chandeliers and high vaulted ceilings, a bridal suite, and a groom's room.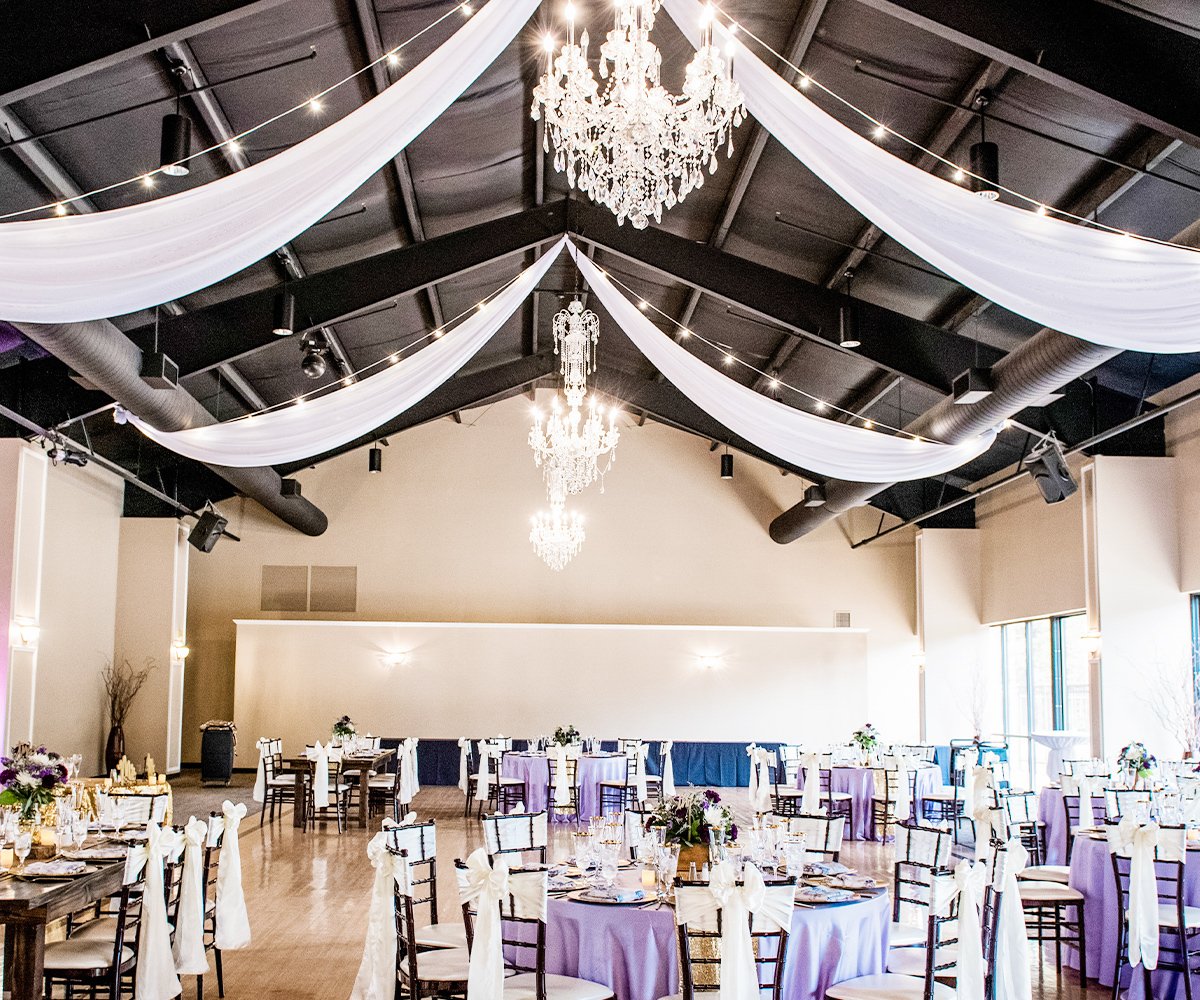 Our stunning grand ballroom at Black Forest can be styled to suit every type of special occasion
Our team in Colorado Springs is led by Britni Doole, who recently completed our 'Venue Manager in Development' training program. This award is a nod to her accomplishment running her first venue this year. Weddings at Black Forest are exceptional by design. Together with her seasoned team of wedding enthusiasts, Britni has created the ideal environment for a stress free back-to-nature wedding.
We encourage couples looking for a wedding venue in Southern Colorado to schedule an appointment and explore our Black Forest event center. Venue tours are available seven days a week, at all times of day.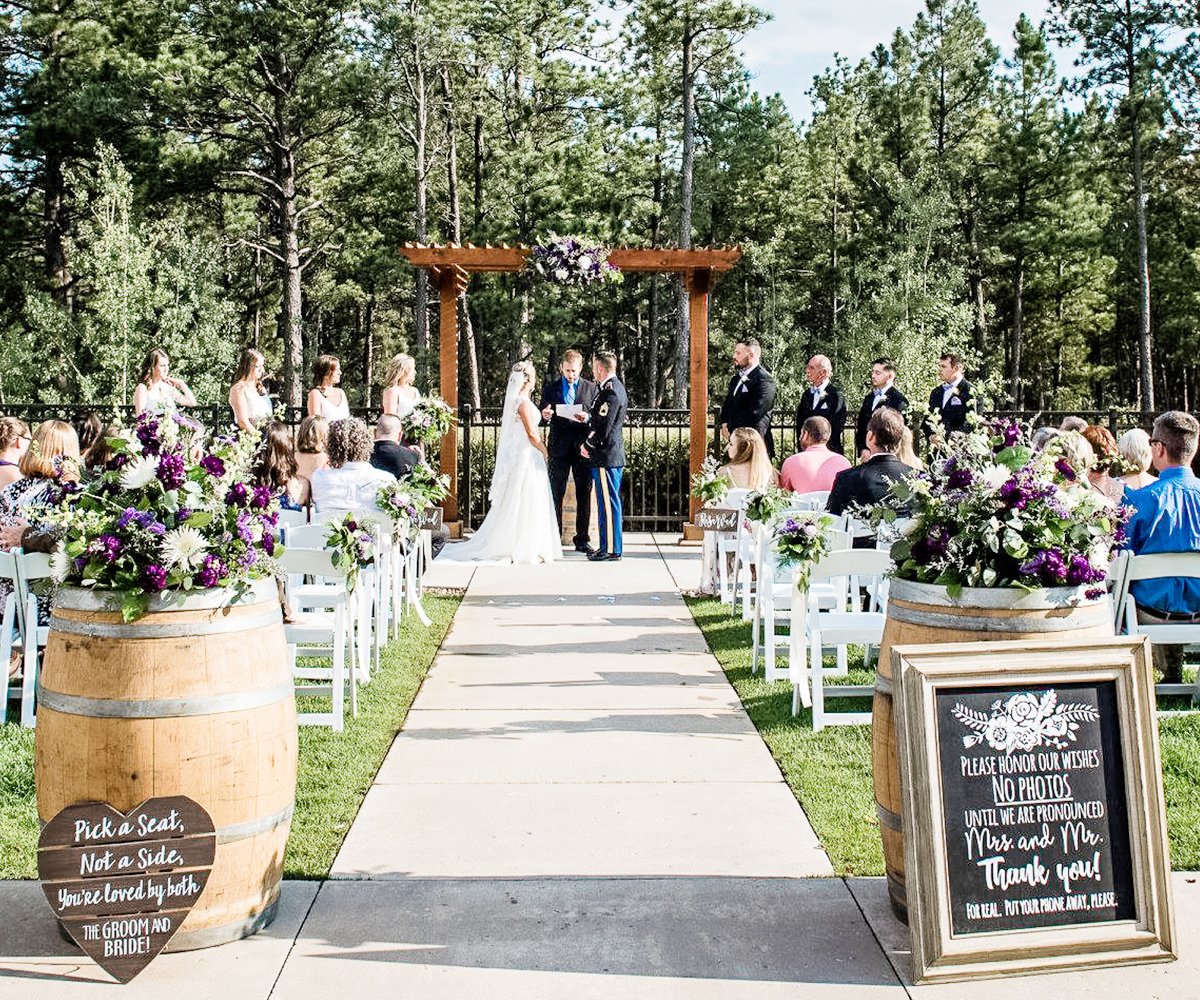 Tranquil Outdoor wedding venue at black forest, co
Framed by the stunning woods of Colorado, Black Forest by Wedgewood Weddings offers a whimsical backdrop for the perfect outdoor wedding ceremony. There are many incredible wedding venue options at the the base of the Rocky Mountains, and having WeddingRule.com handpick our venue as the best of the best wedding venues in Colorado Springs is a huge honor!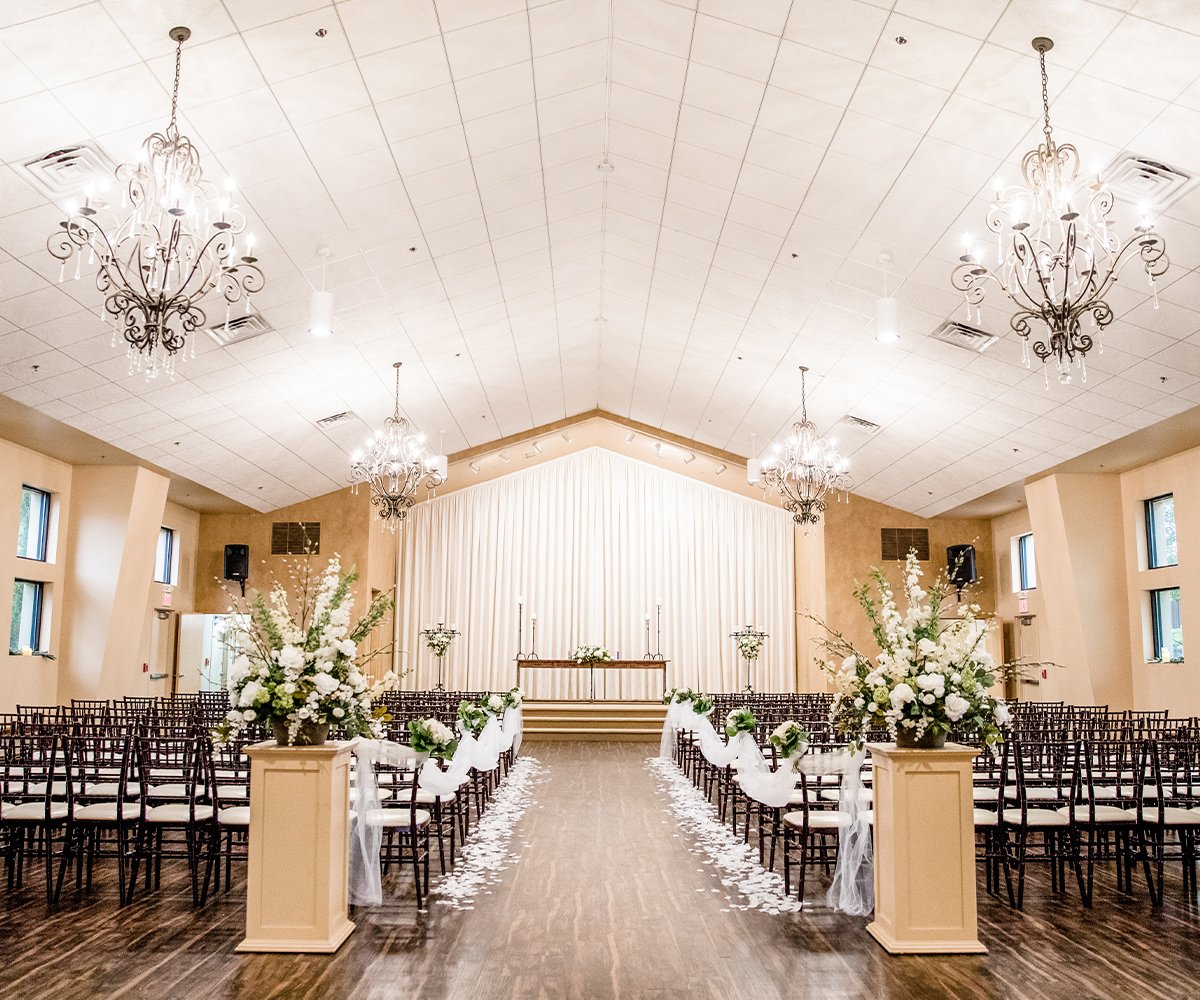 This rustic venue is surrounded by woodland wildlife and lush greenery, complete with views of the majestic Rocky Mountains. The romantic features of the venue lend to an elegant styling throughout. With a convenient location and the ability to host indoor or outdoor events, it is understandable why Black Forest was selected as the top venue.
We agree that Black Forest is a stunning venue and it's always been a winner in our eyes. Thank you WeddingRule.com - we're delighted to be chosen as the region's best venue.
***