Katie Margolis

Pairing the right wine with the right food at your wedding reception can feel like a high-pressure decision. Let's break it down so that you feel confident about your wine selection. Today, I'm going to run through typical features of common varietals and my favorite menu options.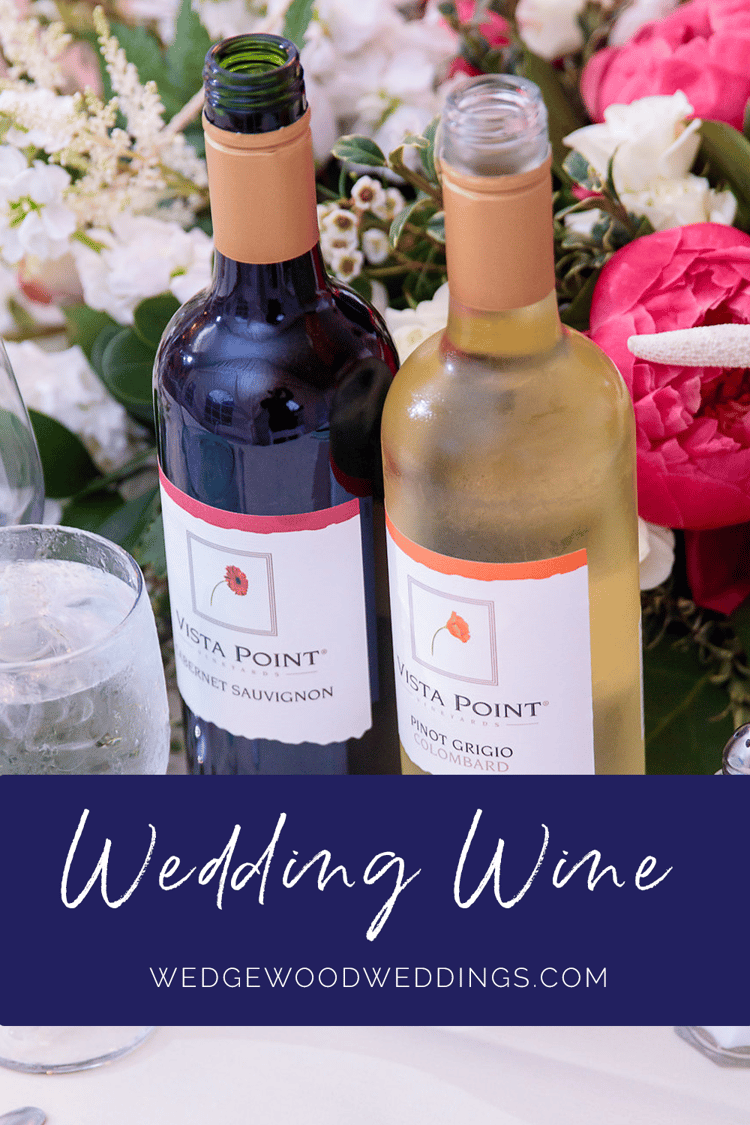 I was about 10 years old when I had my first sip of wine. I was sitting at the dining room table with my parents and a family friend, Bruce. Bruce is one of those people who is larger than life. He's a big, bald, and irreverent man who loves nothing more than a hearty laugh and a glass of really good wine. Fast forward to when I was 19, Bruce and his wife took me to Paris for a graduation present and what did we do? We ate good food and we drank good wine. After that, I was hooked: I started traveling and collecting fabulous wines.

Working in the wedding industry, one of the things I love most is helping engaged couples pair their menu selections with the perfect wine for the tables as this completes what is already an unforgettable event.
"Wine makes every meal an occasion, every table more elegant, every day more civilized."

― Andre Simon
Picking your wedding wine can be challenging, especially since you're working to please a large group of your family and closest friends. You may have an aunt who loves wine and likes to throw words like aroma and tannins around at family gatherings, but then you also have your college friends that love their box wine at Jazz in the Park. So how do you pick the varietal that will make them both happy? Focus on your food!

Traditional Wine Pairing Suggestions
For the entrees, chicken and fish pair best with a glass of white wine. Chardonnay, known for its heavier oaky flavors and crisp taste goes well with hardy herbs and is a good match for 'Rosemary Garlic Herb Chicken' or 'Alaskan Cod with Grape Tomato Vinaigrette'. A more delicate Pinot Grigio, on the other hand, is recognized by a more medium-bodied and refreshing taste and pairs well with dishes that have a savory sauce whose flavor takes the front seat to the wine. Ideal matches are the lemon in 'Charred Lemon Chicken Piccata' or the pesto in 'Five Cheese Tortellini Pesto Parmesan' (or as my husband calls it "pesto best-o")
WEDDING ENTRÉE PAIRING SUGGESTIONS
Cremini Mushroom Chicken Marsala - Pinot Grigio

Chicken Cordon Bleu with Chardonnay Sauce - Chardonnay

Rosemary Garlic Herb Chicken - Chardonnay

Charred Lemon Chicken Piccata - Pinot Grigio

Five Cheese Tortellini Pesto Parmesan - Pinot Grigio

Oven Roasted Salmon with Tarragon Butter Sauce - Chardonnay

Alaskan Cod with Grape Tomato Vinaigrette - Chardonnay





Carving Station Wine Pairing Ideas
For your carving stations, which are predominantly red meats, let's dive into the red wines. Cabernet Sauvignon is full-bodied and has a medium to high acidity which pairs well with the heat from creamed horseradish which is featured with 'Roast Beef Au Jus' and the 'Slow Roasted Prime Rib of Beef Au Jus'. Merlot, which is softer, smoother, and less acidic than Cabernet Sauvignon pairs well with the sweetness of the 'Pineapple Glaze' for our delectable Pit Ham as well as the 'Herb flavors on the Beef Tenderloin' (my personal favorite!)
CARVING STATION WINE RECOMMENDATIONS
Roast Beef Au Jus with Creamed Horseradish - Cabernet Sauvignon

Pit Ham with Pineapple Glaze - Merlot

Oven Roasted Turkey with Gravy - Pinot Noir (this is a featured wine with our Elite Wedding package!)

Herb Crusted Beef Tenderloin Au Jus - Merlot

Slow Roasted Prime Rib of Beef Au Jus with Creamed Horseradish - Cabernet Sauvignon
***
I hope this intro to wine pairings helps give you confidence in your selections. You can't make a bad decision as all of our wine and menu options at Wedgewood Weddings are delicious. Wine mixed with the happiness and excitement you and your guests feel on your wedding day will help create memories to last a lifetime. And when it's time to cut the cake (and maybe smear some icing on the cheek?) grab a sweet and refreshing glass of our White Zinfandel to complete the perfect dessert!
"Where there is no wine there is no love."
~ Euripides
For more information about beverage ideas at your wedding, read our detailed guide to bar and beverage services.