Wedding Planning Storytelling With GIFs!
Posted on 11/07/2017
Time to take a break from all the hustle and bustle of wedding planning phone calls, texts, emails, announcements, schedules, etc. Grab your besties, your grande vanilla latte, and check out the story of a lifetime, as told through GIFs!
Engaged and daydreaming of your epic wedding day.
Oh no she didn't.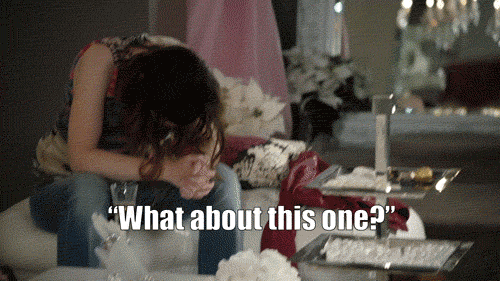 Dress on point girlfriend!
Get the fam fitted for proper attire.
Your perfect day is finally here!
Because #YONCE.
Swept off their feet, literally.
Bestie love!
Time to toss the bouquet…onto the roof and no one catches it. Well played.
Guests are like…
Princess wave as you make your exit. YAAAS hunny!