How to Make Your Wedding Your Own


Have you noticed that when you get engaged and start planning a wedding, everyone has an opinion? Your well-meaning cousin shares the way she did her reception, your mom wants the ceremony done the same way hers was done, and your fiancé's grandma wants to make your wedding cake. Sure, you're appreciative, and not all their ideas are bad ones, you just want to make your own decisions. Guess what? You should! At the end of the day, your wedding is yours, and it should reflect you and your future spouse in every way possible.
At Wedgewood Weddings, we've helped plan as well as host thousands of weddings, but each was unique, romantic, and lovely because each couple is different. So listen to the advice of your loved ones and the advice of our experts, but remember that only you know what will make your day special to you. We're experts in helping you find ways to celebrate your specific love story, and we can't wait to help you bring it to life.

Your Wedding Budget


We know what you're thinking: "How am I going to afford all these personal details?" We get it. It can start to feel expensive and overwhelming very quickly when you're planning a wedding, but honestly, many of these ideas won't cost you anything extra, and the things that do, you can do yourself! You're so lucky to be planning your wedding after Pinterest was invented! There is literally a DIY for anything and everything you could ever want, and if you have no crafting skills, find someone who does! Your friends, your family, and your wedding party are there for you and your wedding, so use them!
In case you don't believe us, here are a few ideas that won't cost you anything. Personalized vows, hand-written memoriam notes (for loved ones that have passed), a family photo wall, and of course, music! Your taste in music is all your own, and you can have so much fun together with your partner as you pick out what to use on your special day. Think outside the box for your entrance song and the song you'll play when you exit the ceremony. Music really sets the tone for your wedding, unlike any other detail, so show off your eclectic style.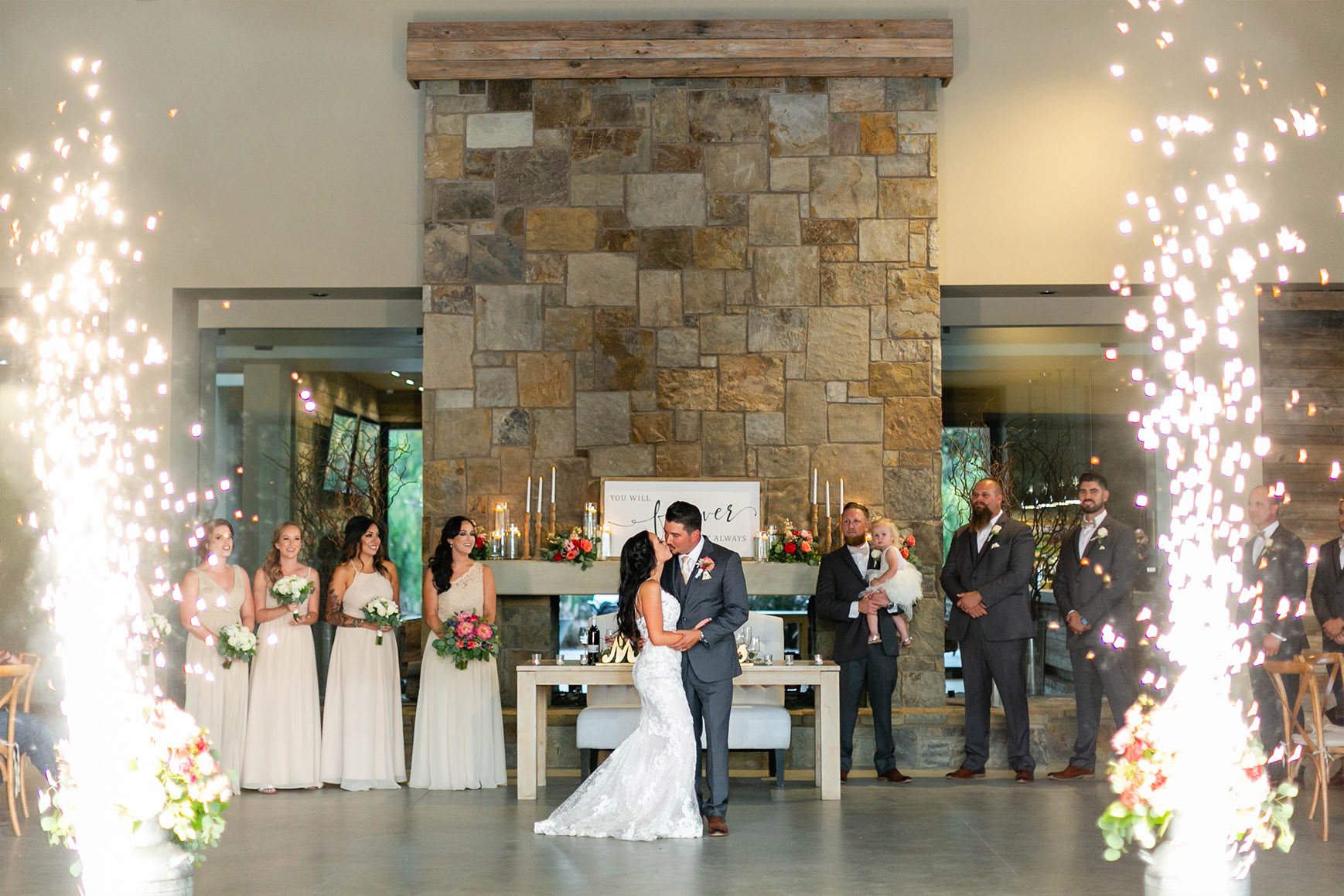 Your Wedding's Theme


Whether or not you want your wedding to have a theme, it will. Because a theme is more than just the overarching feel of your wedding; it reflects you, your guests, as well as the decor you select. Consider things from your and your fiancé's childhoods, and maybe find small ways to weave them into the fabric of your wedding. If the beach is a part of your story but you don't want to do a full beach theme, consider including a small beach element like seashell placeholders. We've also found that a lot of couples like to place pictures on display during the reception. There are so many ways to make this classic idea your own. Maybe instead of only displaying pictures of the couple, you also include old photos of your grandparents or other relatives tying the knot.
Another idea that we love is finding ways to put an edible or functional spin on the classic wedding items. For example, instead of using paper escort cards, put your guest's name and table number on a cake pop or a bar of soap! We also love when couples do something extra special for their wedding favors. Do you and your spouse-to-be have a favorite snack or drink? Put the ingredients in a jar for your guests to take home. Or make a goodie bag filled with the elements of a fun craft that your friends and family can put together after the party.
Need more ideas to help make your wedding unique? We've got you covered. Think back on weddings you've been to that you've enjoyed and why, then take those ideas and put your own spin on them. Did you love the photobooth at your cousin's wedding? Why not have a photo booth and a video booth, and have your guests record quick, sweet video messages to be added to your wedding video?
We also love it when couples do something over-the-top awesome. If you have extra room in your budget, why not exit your reception in a helicopter?! Your guests will never forget that exit, and your photos will be amazing! Okay, back to reality - maybe go on a (Groupon?) helicopter cruise pre-wedding and video it so you can playback your experience during your wedding. That way you could theme your wedding with aerial photos of your home town and places that mean the most to you.

Your Wedding's Date and Time


When you think about personalizing your wedding, you may be focusing primarily on your décor, but you can also pick a unique season and time of day. Summer weddings are probably the most popular option, and you truly can't go wrong; but when you're planning your wedding, also think about your photos. The season you choose is going to make a huge impact on the backdrop of the pictures you'll have on display in your home for the rest of your life. Consider a fall wedding with beautiful foliage in the background or winter with sparkling white snow and twinkling lights.
Another great way to make your wedding stand out is the time of day you choose. It used to be fairly standard to have an evening wedding, but now couples are breaking free and choosing morning or early afternoon weddings. And honestly, we can see why. Morning weddings are ripe with possibilities, and seriously, who doesn't love a nice brunch? As an added bonus, you literally have all day to celebrate when you start early in the day.
On the flip side, you can also start your wedding as late as you want. Choose a weekday wedding to save a little money, and start it later in the evening so your guests can come after work. Fill your venue with glittering lights, and dance under the moonlight. Use glow sticks instead of bubbles when you exit your reception, and your guests will remember the romance of your wedding day.

Your Best Friend's Wedding


Here's a question we often get asked: "Is it a big deal to use the same venue as my friend or family member?" The short answer is no. When you choose a Wedgewood Weddings venue, we make sure that no two weddings are exactly alike. Our venues are entirely customizable via our wedding packages and every detail you could ever imagine.
Even if you and your friend have a lot in common, you aren't going to choose the exact same things. If you do want the same venue as your friend or family member, there are some super easy things you can do to make it different. Start by picking a different season; her spring wedding will look completely different than your winter day. We also have multiple ways to arrange the furniture and decorations, so take advantage of our expertise; no one will even notice or think to compare the two weddings.
What's Next?


We've planned a lot of weddings; in fact, we've been doing this since 1986! The fact is that we love doing it, and we don't get tired of doing it because it is just never the same twice. Every couple is unique and special, and we love to hear their stories and find ways to celebrate their interests. To get started on your special day, call us today at (855) 865-8325, and we'll book a venue walkthrough at your local wedding venue!
***