10 min read
Real Talk: Wedding Menu
Wedgewood Weddings & Events Nov 28, 2022 9:10:00 AM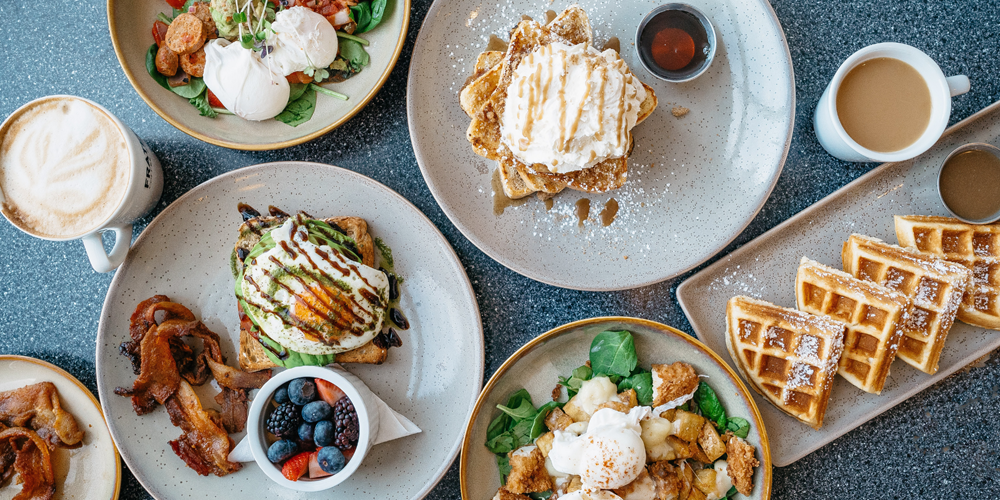 A big part of what makes wedding planning fun is finding ways to ensure your guests have an awesome time. When you think about your guests' comfort and enjoyment, you're showing how much you care and appreciate the effort they made to come to your wedding. So, what are guests most likely to remember? Of course, they'll remember your first kiss, beautiful ceremony, and timeless décor, but more than anything, they'll remember the food. At Wedgewood Weddings, we know the quickest way to your guests' hearts is through their tummies, so we've set out to improve the reputation of wedding food for all time.
The Best Weddings Serve the Best Wedding Food!

Pork Belly BLT Crostini
memorable Entrées
At Wedgewood Weddings, we've carefully crafted our wedding menu options over the years to include selections for omnivores, meat lovers, vegetarians, gluten-free, and vegan guests. When you choose your wedding package, you can create a wedding day menu that will best suit your tastes and theirs. We offer both buffet and plated options depending on which wedding package you choose, so you can create an event that suits your style.
To choose between buffet or plated, you need to consider the type of reception you want to host. If you want to encourage your guests to get up and mingle instead of staying at their tables, a buffet style might be right for you. However, if you like the formality of a plated meal, go with that! The main thing to remember is that your wedding reception is essentially a party, and you want your guests to have a great time and relax. We find the quickest way to make people feel comfortable and energetic is to feed them the best wedding food! Well-fed people are happy people, and happy people love to dance!
Once you've chosen between a plated or buffet meal, you can go on to browse our wedding menu options. Each of our dishes is made with the highest quality ingredients. Below, we've described our main menu options to get your mouth watering, but if you'd like more information about how our menus work, check out our catering page or call us with any questions!
duet plate: Roasted Petite Filet Mignon with Savory Demi-Glace & Chicken Cordon Bleu with Chardonnay Sauce. Experience Mouth-Watering Entrées at Wedgewood Weddings.
Cremini Mushroom Chicken Marsala:

For this dish, we lightly dust the chicken with seasoned flour and sear it quickly to lock in the juices, making the outside crisp and a little crunchy. Then, we finish by baking it in the oven to ensure that it's succulent and flavorful when it reaches your guest's plate. The chicken is paired with deeply flavorful marsala wine and cremini mushroom sauce that provides a rich flavor and a velvety mouthfeel. This dish is always a huge hit with guests as it feels decadent but is surprisingly light. We love to suggest matching it with our oven-roasted salmon for a duet plate, as the tarragon salmon is a light and refreshing and beautiful contrast to the chicken!




Panko Parmesan Crusted Chicken with Sherry Cream:

Panko chicken is a wedding classic and one of our favorite dishes! Our culinary team breads the chicken with parmesan-seasoned panko breadcrumbs, then we sear it for a crispy finish, accentuated by finishing the chicken in the oven to lock in the flavor and add even more crunch. Before it reaches the table, we top the chicken with a creamy sherry sauce, so your guests are served a super moist and juicy dish with a sauce that is rich and flavorful. We recommend pairing this option with any one of the red meat dishes because the cream sauce complements the demi-glace and au jus.
Rosemary Garlic Herb Chicken:

For this recipe, we brine the chicken overnight for extra flavor and luscious succulence. As the name suggests, you can expect lots of fresh flavor from the aromatic herbs. This makes the dish super tender and packed with flavor. Every guest, no matter their age, will think this is the best wedding food!

Rosemary Garlic Herb Chicken Buffet Entrée
Charred Lemon Chicken Piccata:

To begin this dish, we lightly dust with flour and then sear the chicken for extra flavor, which makes the chicken so tender it practically falls off your fork. 'Piccata' is a revered Italian dish where the chicken has been cooked in a sauce of lemon, parsley, and butter. So, to make the famous sauce, we combine wine and capers in a pan, reduce the liquid, then add olive oil, butter, and lemon juice, and season with salt and pepper. This is an exceptionally pretty dish as the charred lemon grabs the eye. Guests love this dish because the fresh lemon, caper, and white wine sauce is wonderfully light, but still has a ton of flavor; it's vibrant!




Chicken Cordon Bleu with Chardonnay Sauce:

We love this classic baked wedding dish! It's appealing to the eye with a golden outside and swirled interior created by rolling the layers. Our team tenderizes a chicken breast to make it extra luscious then rolls it with ham and cheese to create the traditional spiral look that almost guarantees flavorful ham, cheese, and chicken in every bite. The meat and cheese are nicely complemented by a delicious crispy crumb and is topped with a creamy chardonnay sauce. Cordon bleu actually means "blue ribbon of excellence" and this is a favorite Swiss dish for good reason!
Alaskan Cod with Grape Tomato Vinaigrette:

At Wedgewood Weddings, cod is our signature fish dish. It's a great choice for a wedding because it retains the moisture and texture on a buffet line. We love this dish because it's a light and fresh option that works for everyone! The sauce is delicate and modern, while the fresh cherry tomatoes are a delicious touch that punches up the pretty. The contrasting white and red colors are eye-catching as a plated or buffet choice and it's a great option for pescatarians and carnivores alike.



Alaskan Cod with Grape Tomato Vinaigrette buffet entrée
Oven Roasted Salmon with Tarragon Butter Sauce:

For this favorite recipe, we season and slow roast the salmon until it's so tender it flakes; then, when we've achieved the perfect texture, we spoon over a delicious creamy sauce made with fresh tarragon and butter. The salmon is a versatile dish that pairs well with any of our other dishes for a duet plate or it's tasty paired with a salad or seasonal vegetables.




Roasted Petite Filet Mignon with Savory Demi-Glace:

The filet is a classic choice for any special event because it's generally not something most people eat regularly. It brings a fancy vibe that a lot of couples are looking for in a plated meal. We make it extra special by flavoring with our signature Montreal seasoning, then hot searing it on the grill to lock in the taste. It's slowly oven-finished for maximum tenderness, then the filet is topped with a delicious demi-glace. This dish is tender and juicy and will leave your guests with smiles on their faces. Petite Filet Mignon is only available as a plated entrée.




Braised Beef Short Rib:

Your guests' mouths will start watering when they smell our decadent braised beef short ribs. We start by seasoning boneless short ribs and searing them. We then brush them with tomato paste and bake them for just a few minutes to lock in the flavor. Afterward, we top the meat with sautéed vegetables and a demi-glaze to slow cook until every morsel is supremely tender. Each bite will melt in your mouth! This dish is only available as a plated option.




Five-Cheese Tortellini Pesto Parmesan:

Whether your guests are vegetarian or not, they'll love our tortellini. It's topped with an exquisite creamy pesto sauce accentuated with mushrooms and a touch of garlic. We garnish this dish with diced Roma tomatoes and parmesan cheese. Everyone has a hard time saying no to this one! This is one of our Executive Chef Roman Cota's favorite dishes because the creaminess of the sauce, the comfort of the tortellini, and the slight acidity of the tomatoes create a dish that feels like a celebration.

Delectable Carvery options for buffet meals
Carved Roast Beef Au Jus with Creamed Horseradish:

Roast beef is another classic choice for a special event, and adding a carving station really rounds out the buffet to give your guests variety. Our thick-cut roast beef is slow-roasted, and we really take our time. It's well-seasoned and oven-finished for the ultimate, savory taste of heaven. We pair this with creamed horseradish for added bite and red wine au jus on the side. Yum!


extravagant carvery options create a tasty spectacle
Carved Pit Ham with Pineapple Glaze:

The ham is a sweet and savory dish. It's great year-round but definitely gives a summery vibe. As we slowly roast the meat, we baste it with a sweet and tangy pineapple glaze. We serve the pineapple glaze on the side so guests can savor every bite of sweetness.



Carved Oven Roasted Turkey with Gravy:

Old-fashioned turkey and gravy is comfort food to make your guests feel loved. Our culinary team starts by deeply seasoning a boneless turkey breast, and we take our time roasting it so that every bite is succulent and tender. This dish is served with classic, traditional pan gravy, made from scratch and bursting with flavor.


Carved OVEN-ROASTED Turkey with Gravy
Carved Herb-Crusted Beef Tenderloin Au Jus:

Beef tenderloin is the same cut as filet mignon, so you can expect it to be very tender. This is the perfect choice for a carving station to give your guests a taste of filet mignon while serving buffet-style. We rub the roast with olive oil and garden herbs (thyme, basil, parsley, rosemary, and oregano), then quickly sear all sides and slow roast. We pair this with creamed horseradish and red wine au jus. This is a guest favorite!



Carved Roasted Prime Rib of Beef au Jus with Creamed Horseradish:

A prime rib cut has a higher fat content than roast beef or tenderloin, which makes it extra juicy and flavorful. Our prime rib is seasoned with aromatic and flavorful spices and slowly finished so that every bite is delectable. Paired with creamed horseradish and red wine au jus, our prime rib is probably our most popular carving station dish. The aroma grabs your guests' attention and brings them directly to the buffet!

Variety of Domestic & Imported Cheese with Wafers
Everything about a Wedgewood Weddings event is customizable, so we offer wedding packages with different wedding menu options, or you can build your own from scratch. A build-your-own package includes one entrée and one carving station option as standard. Entrée choices include chicken, fish, vegetarian, and a carving station, and every meal comes with fresh coffee, tea, and iced water. Our classic wedding package also includes one entrée and one carving station option; as a treat, it also comes with delicious vegetable and cheese platters for appetizers during your cocktail hour.


Rainbow Vegetable Platter with Pesto Hummus Dip




Our Premier and Elite wedding packages feature two entrées on a duet plate, or two entrées served buffet-style and one carving station. A duet plate is a choice of two entrées served together on the same plate – the perfect way to indulge and give guests a taste of both your favorites. These packages include a first course, a main course, and dessert with an optional duet plate. All entrées are served with a choice of rice or potatoes and a selection of seasonal vegetables. As you'd expect, every meal also comes with fresh coffee, tea, and iced water.
Premier and Elite packages also include a choice of six hot or chilled appetizers that can be served as light bites or shared plates for fun and satisfying nibbles. Take a look at all these chef-approved and guest-adored options:
Hummus Duo - Red Pepper & Cilantro Lime with Pita Chips

Variety of Domestic & Imported Cheese with Wafers

Rainbow Vegetable Platter with Pesto Hummus Dip

Fresh Mozzarella & Grape Tomato Caprese Skewer

Ahi Tuna Sashimi Wontons with Wasabi Cream

Array of Fresh Sliced Fruit with Honey Yogurt

Roma Tomato & Fresh Basil Bruschetta

Balsamic & Strawberry Crostini

Smoked Salmon Canapé

Mini Shrimp Tostadas

Crispy Mini Vegetable Egg Rolls with Sweet Chili Dipping Sauce


Crisp Dumpling with Pineapple Teriyaki Dipping Sauce

Pulled Pork Canapés with Pineapple Salsa

Mini Crab Cakes with Spicy Remoulade

Chicken & Waffles with Bourbon Syrup

Spicy Jamaican Jerk Chicken Skewers

Mac & Cheese Panko Croquettes

Sweet & Tangy BBQ Meatballs

Bacon-Wrapped Wild Scallops

Brie & Apple Phyllo Kisses

Pork Belly BLT Crostini

With all of these options available, you can create a personalized wedding day menu based on your favorite flavors. Each wedding is different because every couple is different, and we believe the food should reflect that! Our guests consistently give our food 5-star reviews, and your guests will talk about how your menu was the best wedding food they've tasted for years to come.



Churros station dessert idea
Non-Traditional Options
As weddings become more and more personalized and less traditional, couples are also craving tasty on-trend wedding day menu options such as charcuterie stations, signature cocktail stations, and hot cocoa bars. And at Wedgewood Weddings, we always strive to give couples what they want! Here are a few of our favorites to give you some fun ideas and we welcome your suggestions too:
Brunch Bar:

Listen, everyone loves brunch, so whether your whole wedding is brunch-themed or you want to add brunch as an added treat to your sophisticated wedding, it's always a good idea. Consider added brunch drinks like Bloody Mary's or featuring brunch treats like donuts, scones, or bagels.



Cheese Station:

If you're planning a cocktail hour, a cheese station is an excellent idea for anyone who arrived extra hungry! Cheese is such a deliciously diverse food, so be sure to serve a variety of all kinds of textures and flavors made with different types of milk.



Mashed Potato Bar:

Go all out with the ultimate, savory comfort food. Offer different styles and toppings served alongside our tasty mac and cheese options. This one is a sure-fire winner!



Fromage et Charcuterie Table:

Combine a selection of delicious cheeses with the best cold cuts, chutneys, and pickles served with hand-baked crackers for a more continental experience.



Sweet & Savory Waffle Bar:

Give your guests a treat with fresh waffles and a choice of toppings from lox, caramelized onions, or marinated olives and feta to fresh fruit with hot berry compote, whipped cream and mascarpone to Belgian chocolate fudge sauce, nut butter, and ice cream. For a more adult option, think about bourbon-infused drizzles, rum butter, and streusel.



Decadent Desserts:

Treat your guests to an extravagant display of cookies & bars, plus cream puffs and a variety of specialty cakes like our triple-layer chocolate cake, strawberry shortcake, red velvet cake, & carrot cake. Served at a beautifully designed dessert station to wow everyone present.



Add a Donut Wall for a Memorable Wedding Reception
Our Culinary Team
There is truly a lot to love about Wedgewood Weddings: our expert wedding planning team, our amazing wedding packages, and the venues themselves are sure to amaze your family and friends. However, our food quality and service are one of the main reasons your guests remember your wedding so fondly, so we want to take this opportunity to praise our amazing culinary team for consistently serving the best wedding food.
Our culinary team has been creating incredible events for decades. Our Vice President of Operations, Jeff Tucci, is a graduate of Cornell Hospitality and the Culinary Institute of America and has more than 25 years of experience in the hospitality industry. He prioritizes fresh produce and high-quality center-of-the-plate items every time. And our food team is led by our executive chef, Roman Cota, who has 30 years of experience in the food service industry and is well respected for his prizewinning culinary creations.

duet plate: Cremini Mushroom Chicken Marsala & Roasted Petite Filet Mignon with Savory Demi-Glace. At Wedgewood Weddings, Hospitality Is Our Passion.
Back to the Basics
Finally, we believe that the true success of any meal lies in perfecting the basics. We make it our business to ensure that hot food is hot and cold food is cold. And we have mastered the execution of high-quality large gathering meals to make sure your guests are served promptly and never leave hungry. Each year, we revise our wedding menu options and select seasonal produce that is the best in quality for that time of year. When guests review our service, they describe it as informal elegance because we aren't fussy, old-fashioned, or overbearing, but we are attentive and personal.
When you choose a Wedgewood Weddings venue for your wedding, you receive unmatched value, service, and convenience with every detail of your wedding, which makes planning both easy and enjoyable. We have served a million wedding meals – and each one was tasty and plentiful!
To get started, call or text us at 866.966.3009 to book a free venue tour and learn even more about our fabulous food.

More Advice
With decades in the business and an amazing team of incredible wedding planners, get tried and tested help to create an event experience that suits you!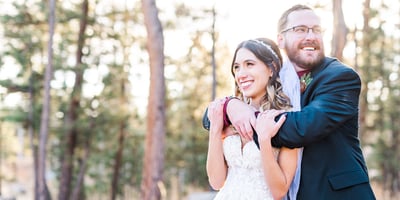 Our Secret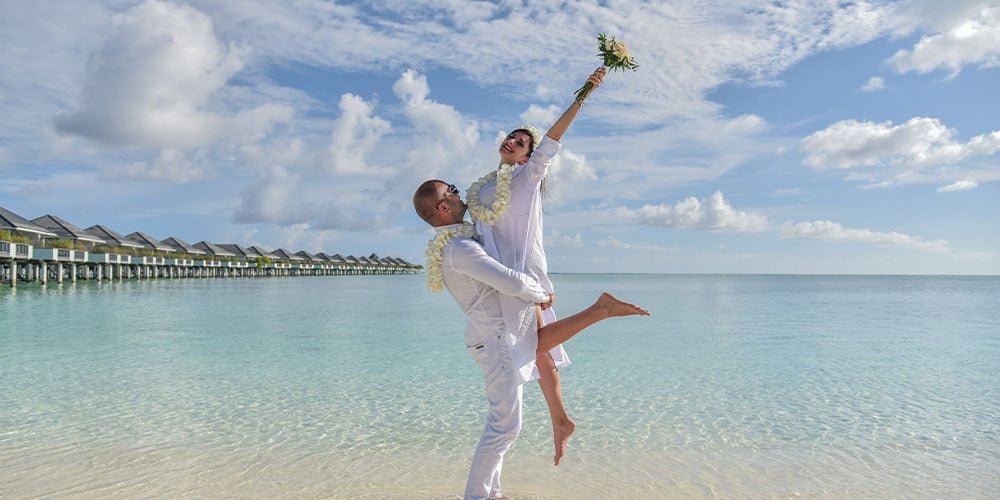 11 min read
Your wedding will be the most wonderful day of your life, but it's also an opportunity to apply sustainable and eco-friendly practices just as you do...
Read More