Today we bring you behind the scenes for an exclusive feature on the unforgettable wedding of Spencer and Jack. These two love birds chose Menifee Lakes by Wedgewood Weddings for their wedding venue — a beautiful estate in Southern California featuring vaulted ceilings, sun-dappled lakes and the most stunning fountain courtyard. It's the perfect backdrop for a Tuscan-inspired wedding like this one!
***


Here's what our venue team had to say:
"When we first met Spencer, we could tell she was very sweet and kind-hearted. We also could tell how madly in love she was with Jack; whenever we mentioned his name, her face would instantly light up and the biggest smile would beam across her face. Jack was more of the quiet type, but you could tell he loved Spencer just as much, if not more, simply by the way he looked at her. They exuded the type of love we see in movies, read about in books, and hope to find in real life; in other words, true love."
— Gina, Menifee Lakes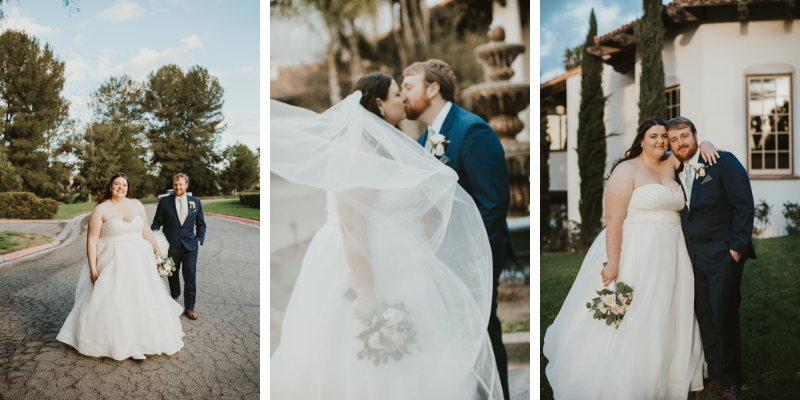 The bride and groom shared this lovely testimonial with us:
"We loved planning with Wedgewood Weddings because we got to do all of the fun [planning] things without all the stress . . . Gina and the whole team always made us feel like family which was so comforting. It really made the whole process easy." — Spencer & Jack




Throughout the planning process, they were an absolute pleasure to work with. They both were extremely communicative of their dreams, expectations, and even their fears. Spencer and Jack had a clear vision from the get-go of a simple and romantic wedding that incorporated personal touches of their love story. Because of their strong communication, we were able to help bring this vision to life and give them both the wedding of their dreams.


"The inspiration behind our wedding is soft romance. Spencer comes from a large Italian family, so we were very inspired by Tuscan greenery with pops of pale pink and white flowers. The dusty sage dresses looked beautiful against the dark navy blues." — Spencer & Jack

One of our favorite elements of this wedding is the way Spencer & Jack incorporated their shared love of Disney — which is also where they celebrated their magical engagement. They drew inspiration from their favorite Pixar film, "Up," through subtle details - like the etched castle champagne glasses, guest book and cake topper.


"While the venue was beautiful that day, the love seen between Spencer and Jack was even more extraordinary. They were constantly holding hands, giving each other kisses, and had the biggest smiles all day long. You could tell they each were marrying their best friend, just like Carl and Ellie did in "Up"." — Gina, Menifee Lakes




It was truly an honor to help bring this day to life:
"We would like to thank both Spencer and Jack for allowing us the opportunity to not only witness the start of their new journey together, but to also play a role in a chapter of their love story. We wanted to feature their wedding day because working with couples like them is what makes this job worthwhile. Bringing dream weddings to life while ensuring the process is stress-free from beginning to end is what Wedgewood is all about! Being able to deliver this experience to Spencer and Jack is something we will remember forever." — Gina, Menifee Lakes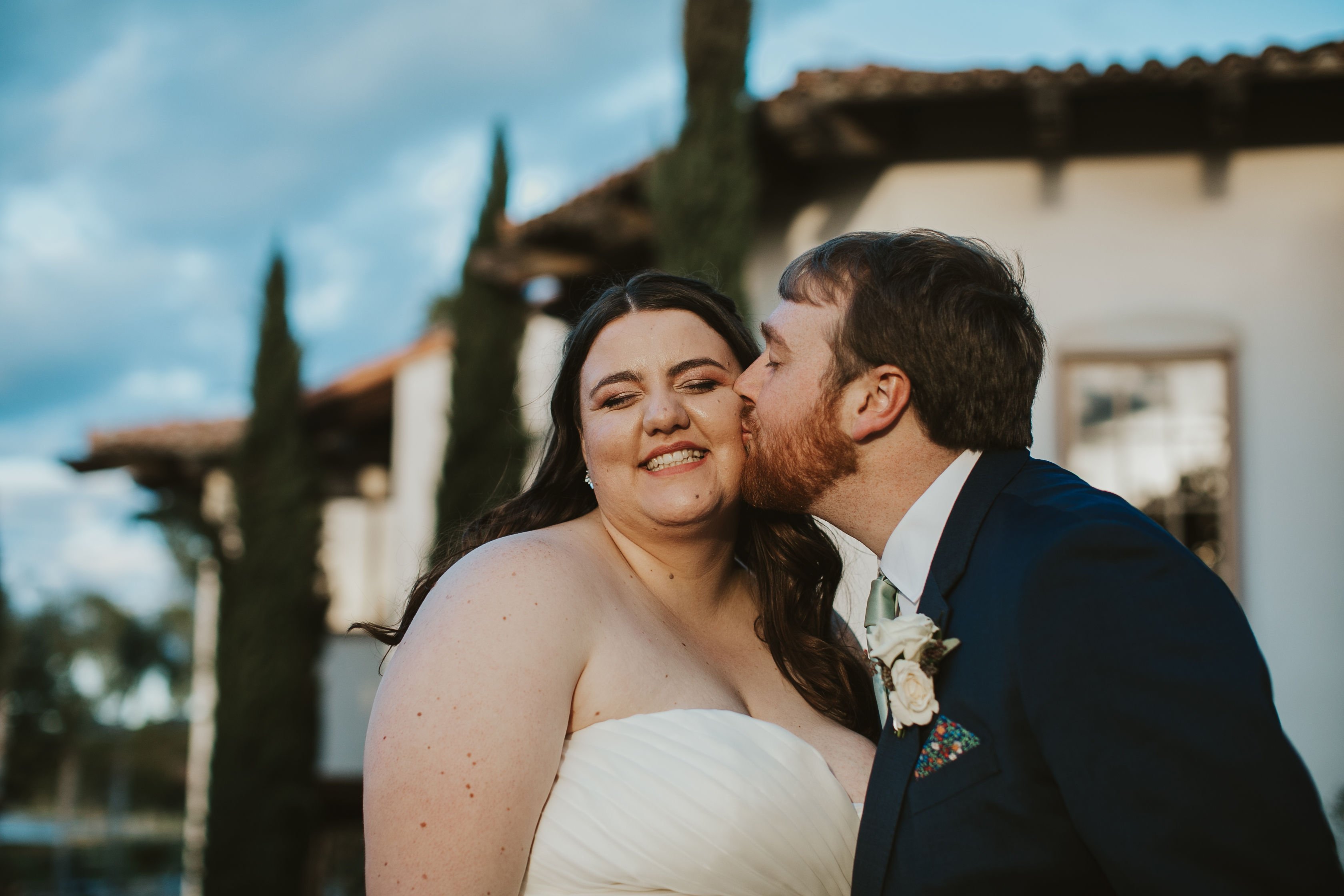 ***
Spencer and Jack's special day was one for the history books. The love these two share is undeniable and their celebration truly brought this place to life. We wish you both a lifetime of happiness, love and unforgettable trips to Disney! We hope to host you back at Menifee Lakes again some day — perhaps for an anniversary party? Time will tell!