McKenzie and Joe's Inland Empire wedding was overflowing with love and personal touches that made the day extra special. From the beautiful classic decor to paying homage to McKenzie's father, not a single detail was spared for the couple's SoCal nuptials. McKenzie looked like a real-life princess in her billowing ballgown, while Joe was absolutely beaming when he saw his bride for the first time. McKenzie and Joe chose soft, floral touches to complement the regal decor of the venue. Love was certainly in the air at Vellano Estate by Wedgewood Weddings. Get ready to fall in love with this beautiful wedding!
***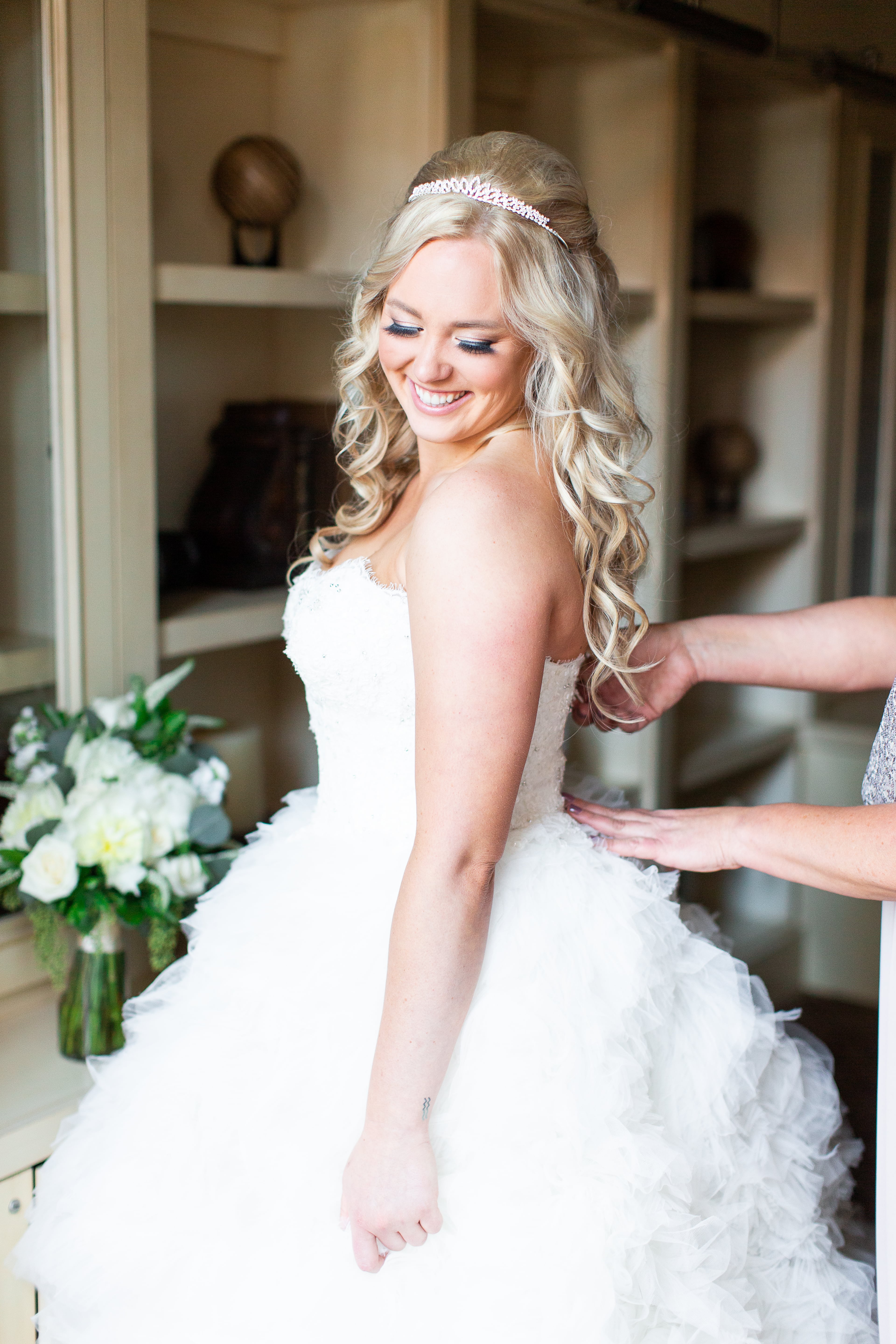 McKenzie looked like a real-life princess in her layered white wedding gown
"One of our favorite touches was the bride's touching tribute to her father who passed several years ago, he was a firefighter and she had his helmet in the front row! She also had their adorable dog, Dozer, in the wedding!" - Olivia, Vellano Estate by Wedgewood Weddings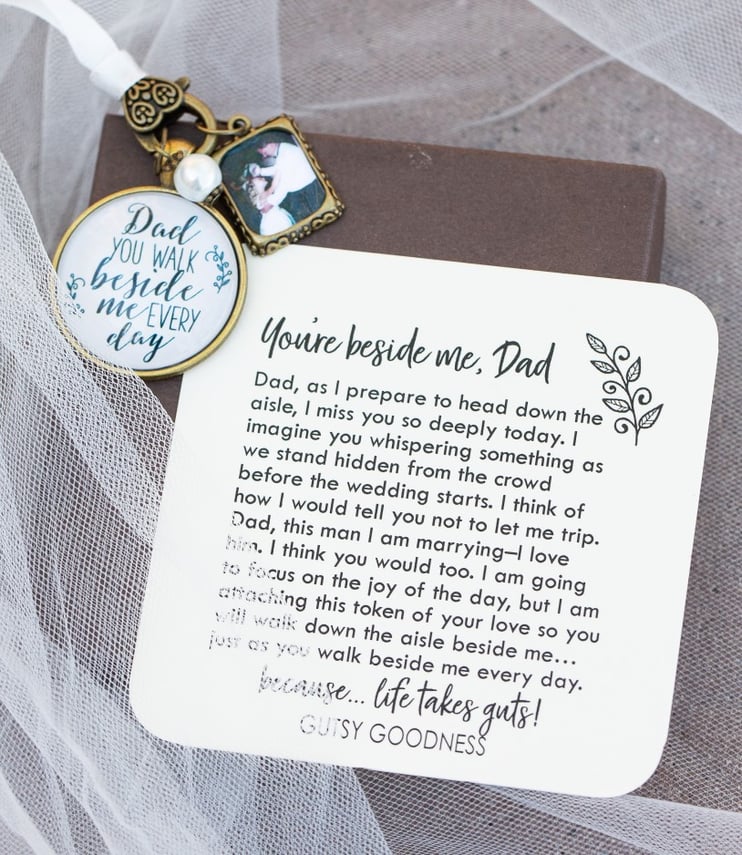 McKenzie paid homage to her late firefighter father with thoughtful details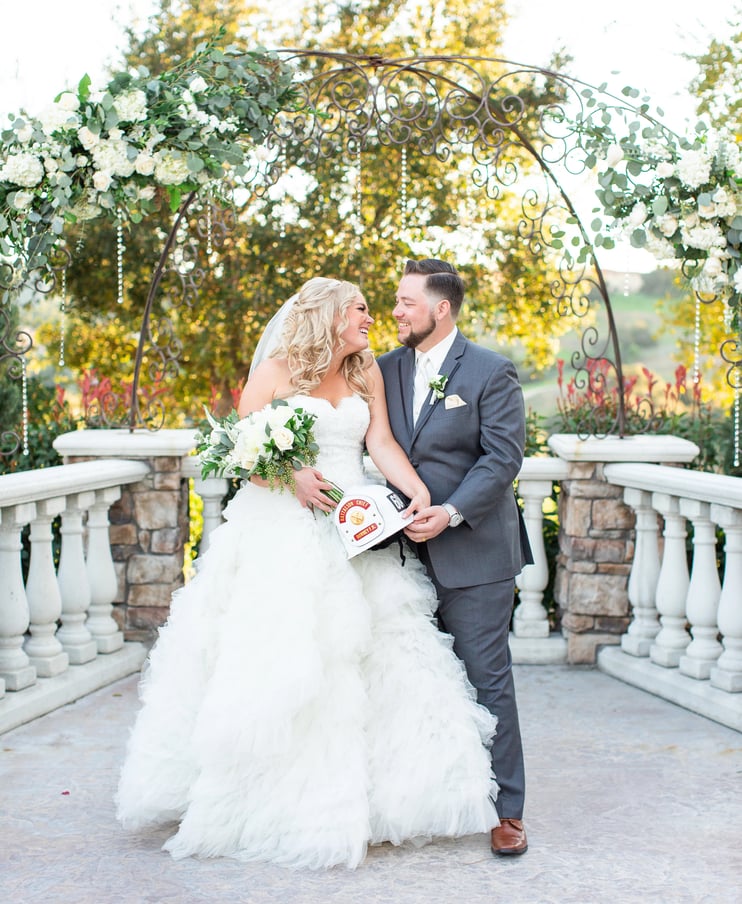 McKenzie & Joe pose with the firefighter helmet that belonged to McKenzie's late father
At Wedgewood Weddings, we know that your fur children are part of your family. That's why we joyfully welcome well-behaved pups (as well as cats, lizards, bunnies, etc.) to join in on the celebration and be a part of your wedding ceremony. McKenzie and Joe absolutely loved having their sweet dog Dozer play a role in their special day. After all, you wouldn't go through with your wedding without your best friend by your side, right?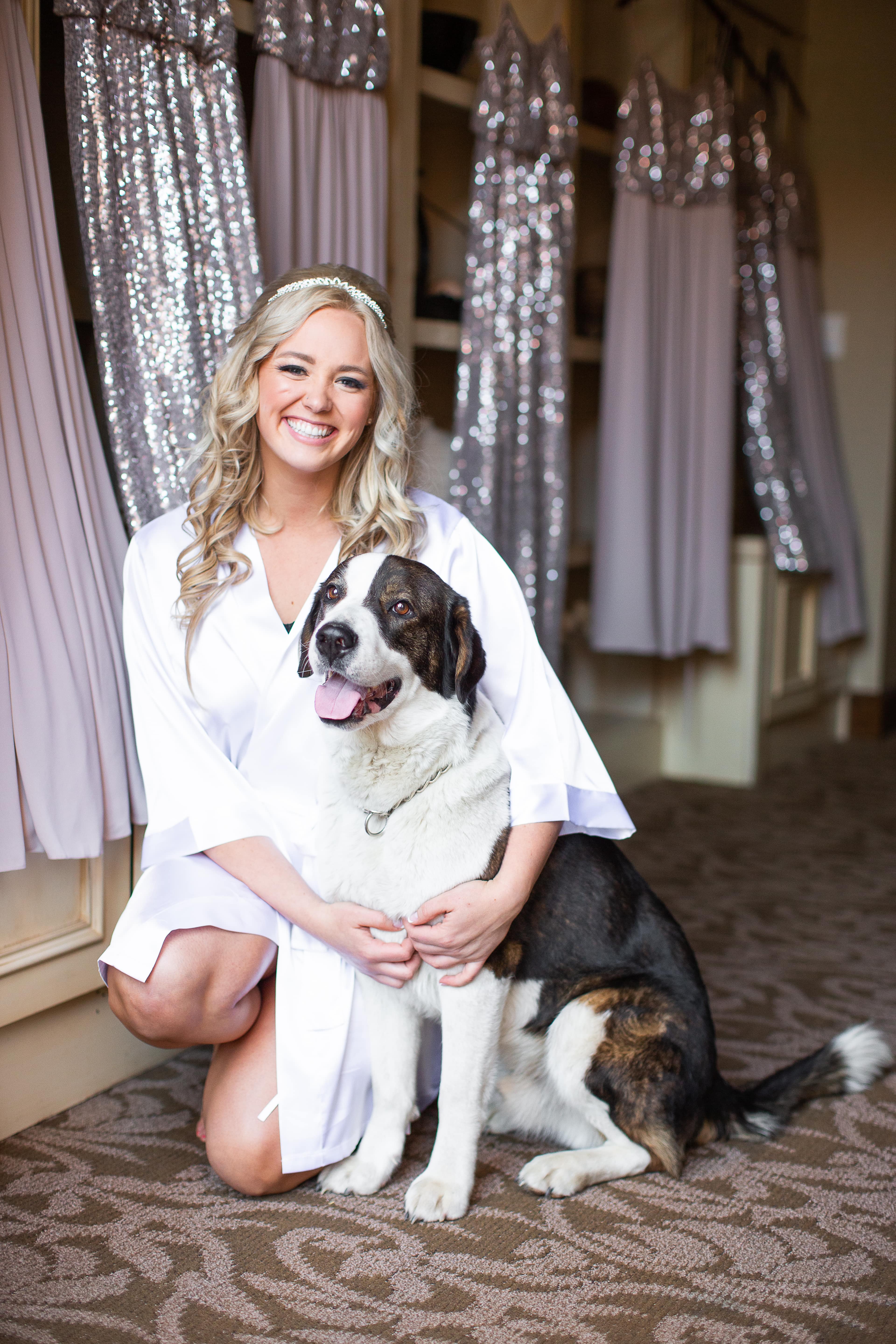 McKenzie poses with her sweet pup, Dozer, ahead of the wedding ceremony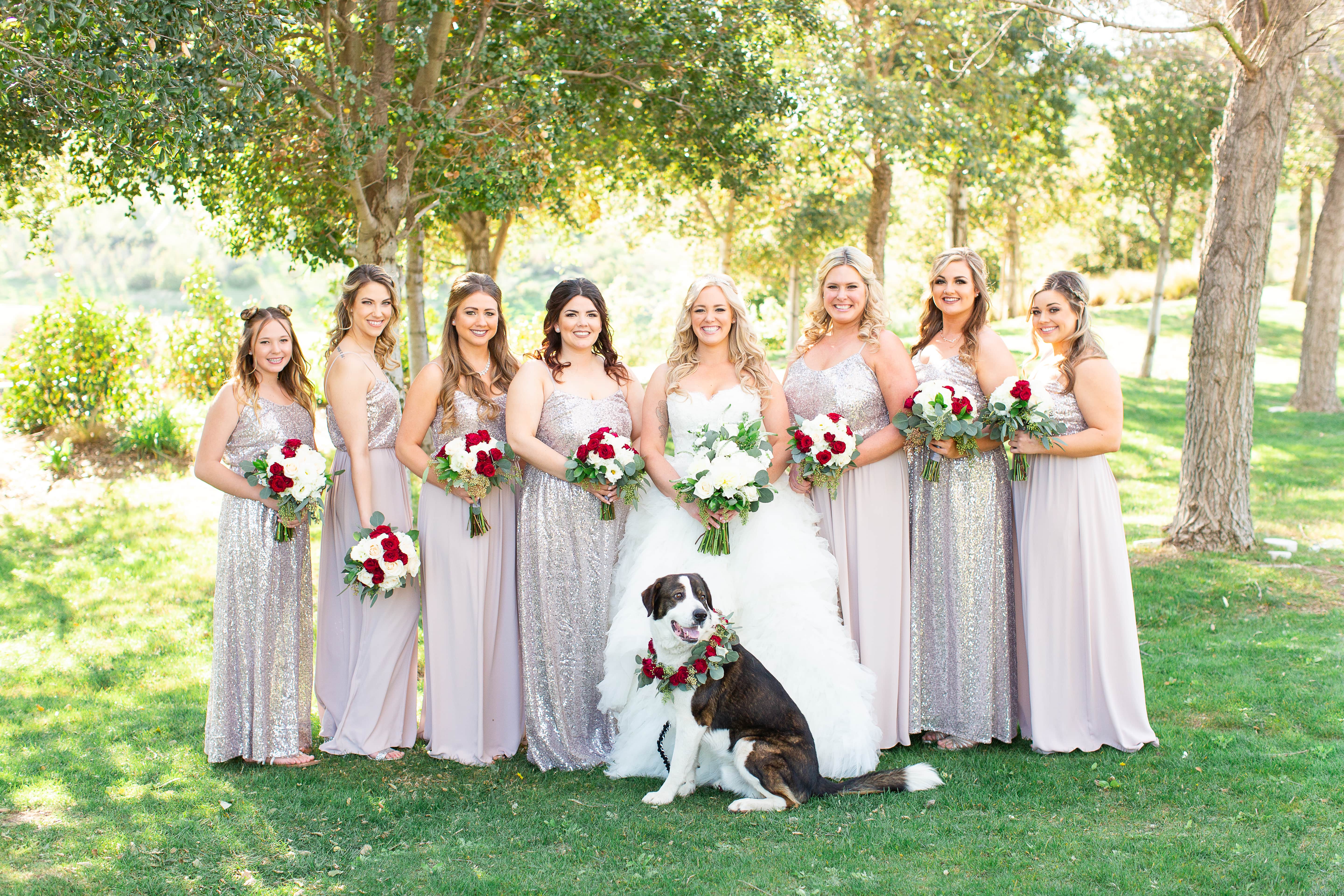 McKenzie's bridal party wore coordinating lavender dresses with sequins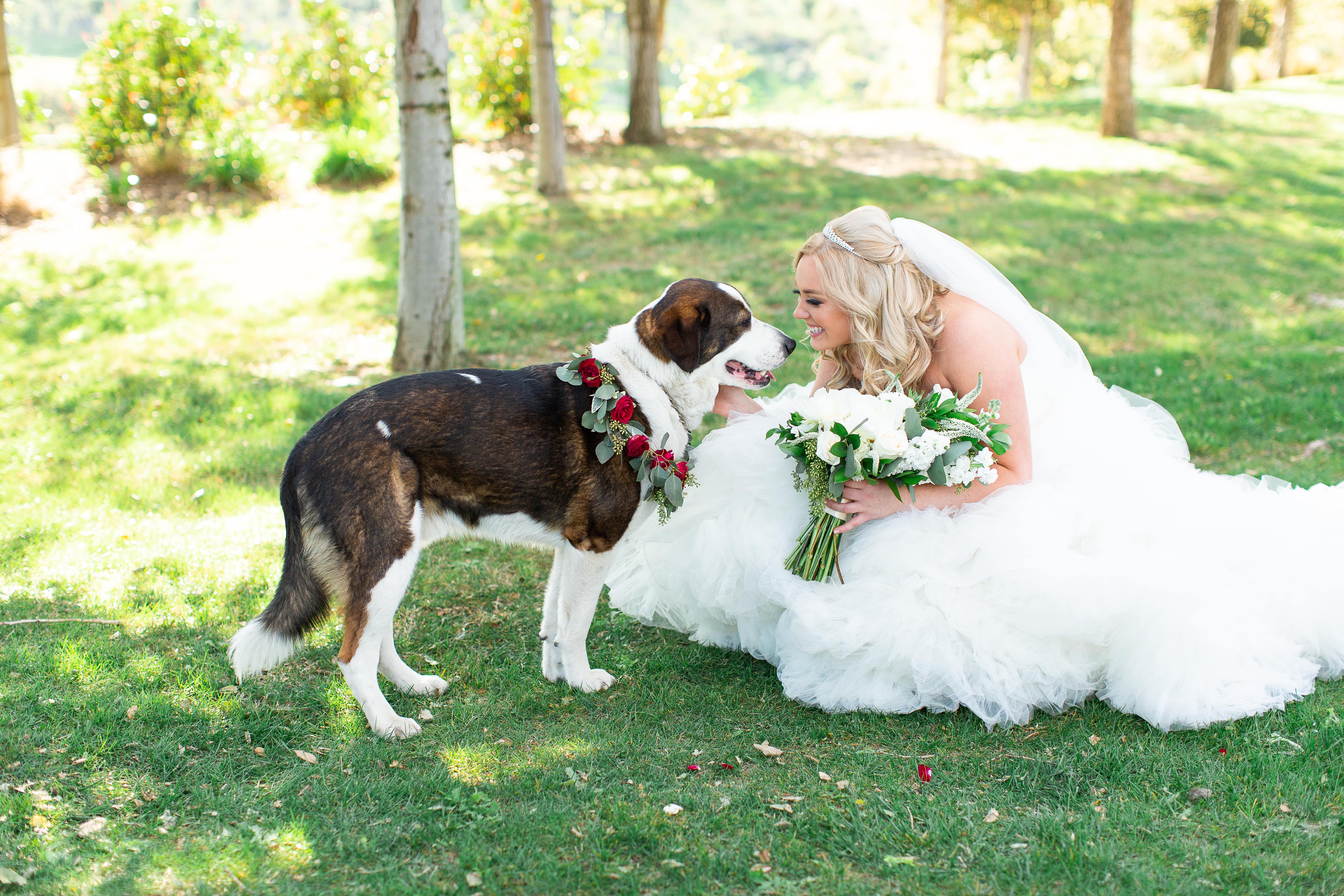 Four-legged friends are always welcome to participate at Wedgewood Weddings
McKenzie and Joe had a seamless wedding planning process, thanks to our expert team at Vellano Estate. See what they had to say about their experience:
"We would describe our wedding-planning experience with Vellano Estate by Wedgewood Weddings to be the best decision of this whole process. Brook, our coordinator, really went above and beyond to help us focus on the purpose of the day while she handled all other details. We really could not have asked for a better experience. She even snapped the first picture of us after we were pronounced husband and wife! She really made it so personable and special."
- McKenzie & Joe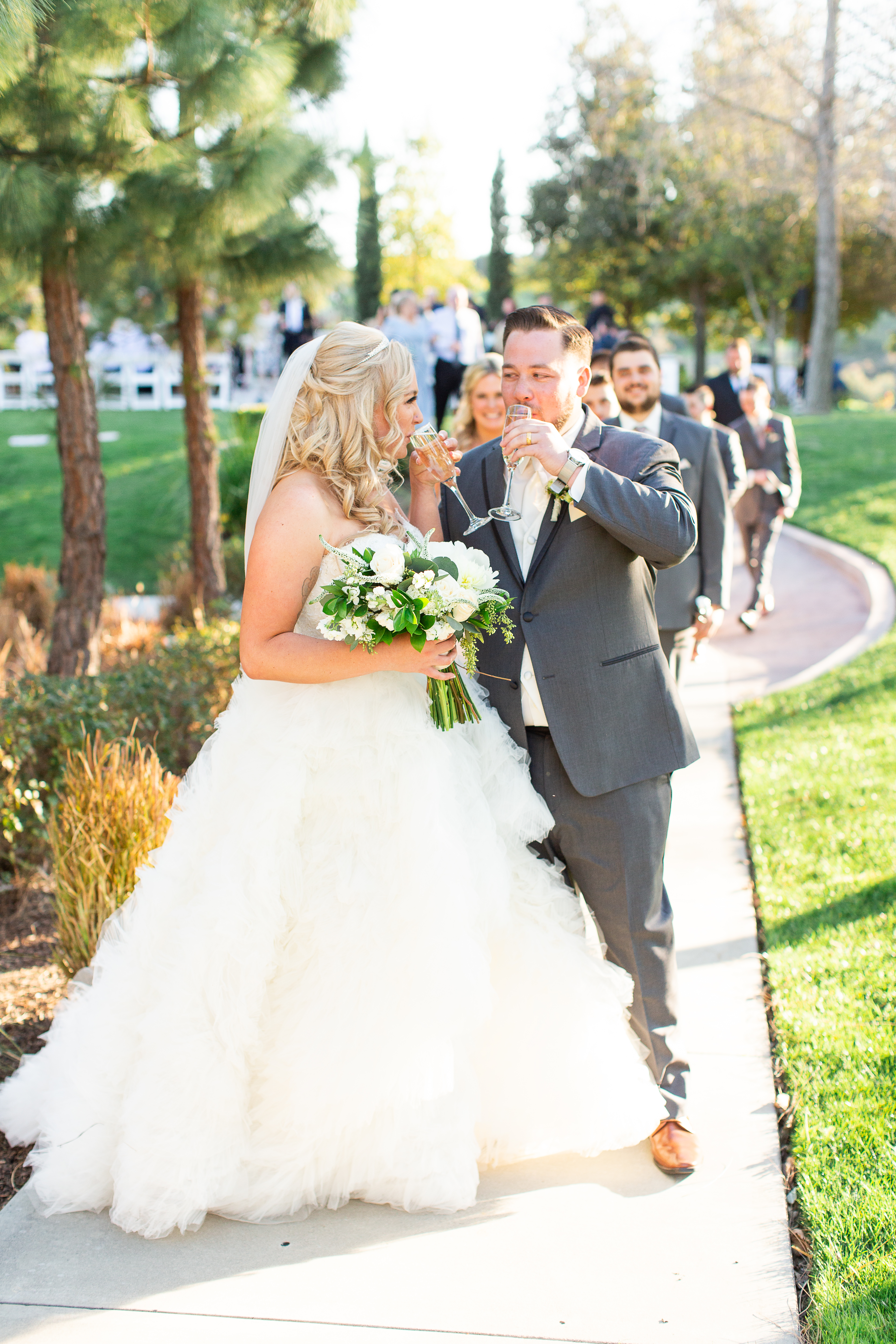 McKenzie & Joe share a toast for the first time as newlyweds
"We loved our venue. Our guests could be inside or outside with plenty of room for all. All of the staff was friendly and communicative, which made the day even that much better. Wedgewood Weddings answered any and all questions we had. I am so incredibly happy with our fairy tale wedding that we always dreamed of. Thank you to the Vellano team!"
- McKenzie & Joe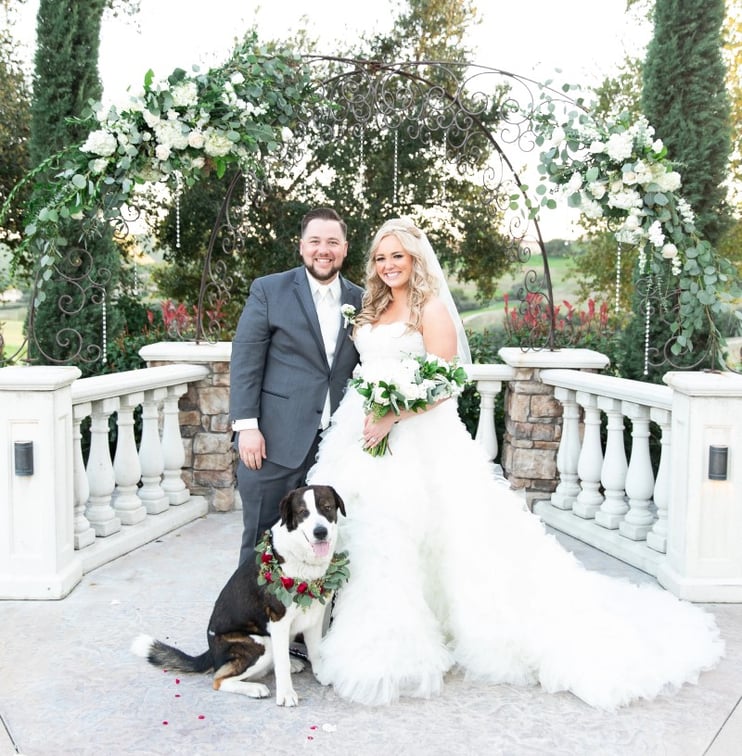 McKenzie & Joe are all smiles with their fur child, Dozer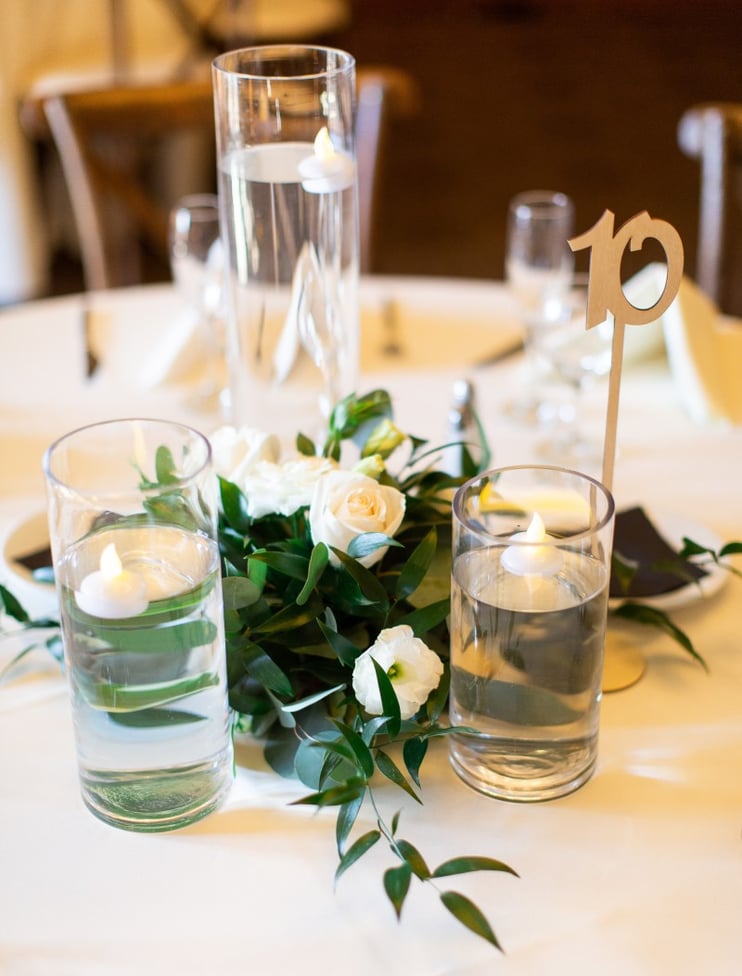 White floral arrangements combined with gold accents for the perfect classic decor
McKenzie and Joe were inspired by the natural beauty of Vellano Estate to create a less is more aesthetic for their wedding. From delicate floral designs to elegant gold finishes, the decor was classic and romantic, yet understated. McKenzie and her breathtaking gown were the stars of the show, and the carefully chose decor complemented her personal style.
"Vellano Estate inspired my look of a natural and outdoor look. I loved the simple and elegant fairy tale vibe. I wanted everything to be a "less is more" kind of thing. When I choose my dress, that was really the center stage of all other decision-making."
- McKenzie & Joe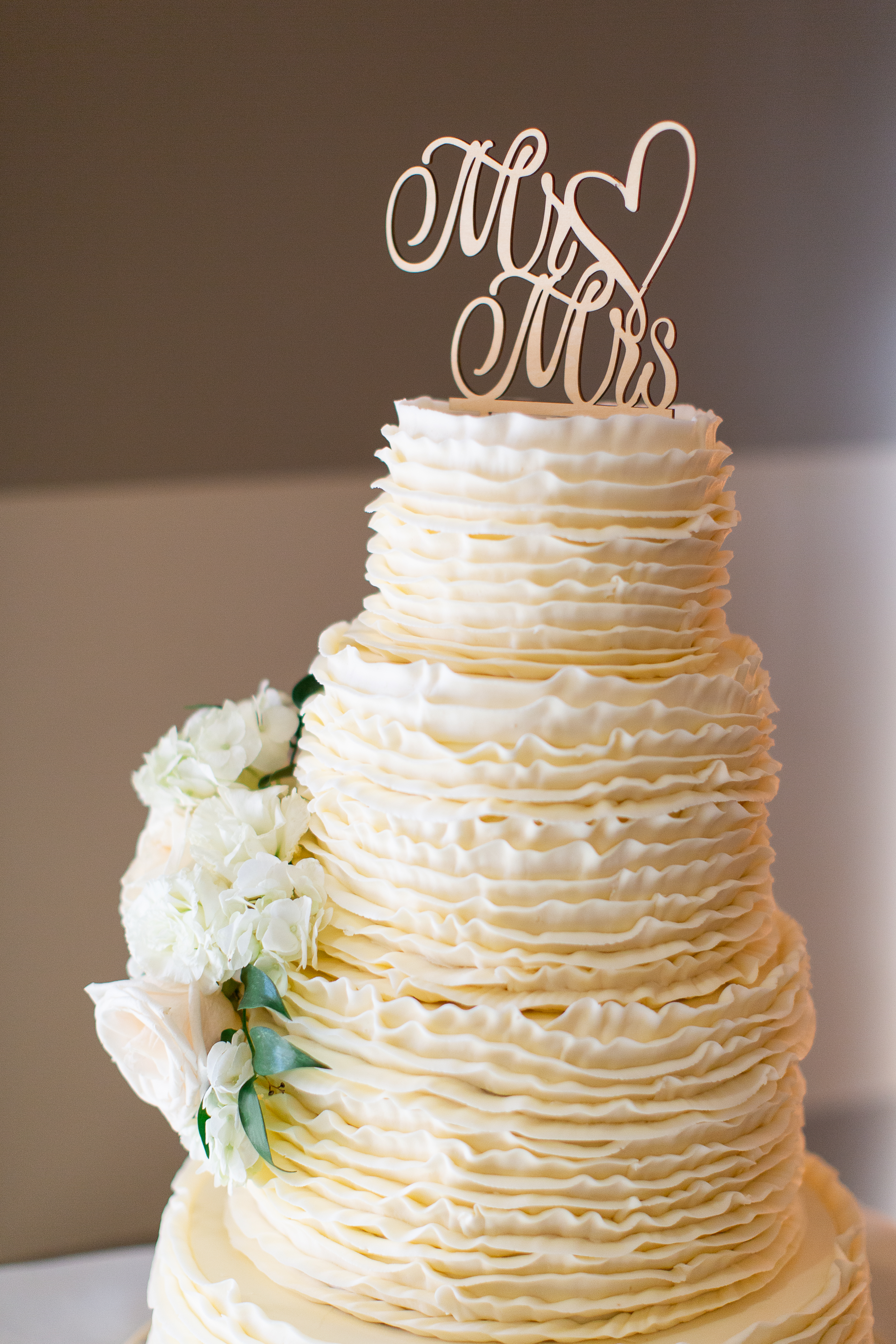 The textured wedding cake was beautifully decorated with simple white flowers
"The couple were so amazing to work with, they were so happy to be married and you could tell throughout the evening!"
- Cucamonga Cakery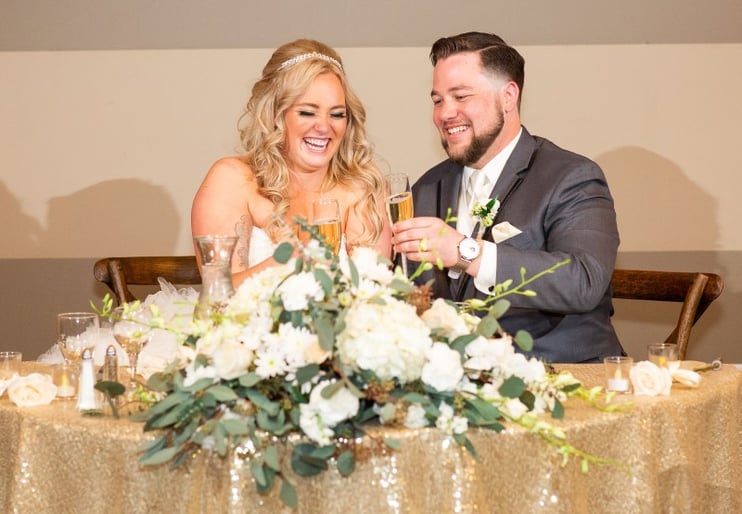 McKenzie and Joe enjoy a champagne toast during their Vellano Estate wedding reception
McKenzie and Joe's sweet and sophisticated nuptials were made possible thanks to our stellar vendor partners. Check out some of their other beautiful work here: