Let's be real. Budgeting is a far less fun topic than cake tasting. But it needs to happen; and it needs to happen before you start placing deposits. Because whether you're "richer or poorer" everyone needs a little wedding budget help.

First Thing's First
Decide how you're going to cover costs. Is it just the two of you? Are you getting help from generous friends and relatives? If you're receiving financial support, plan a time for you and your fiancé to meet your helpers face-to-face and go over everyone's expectations for the big day. Chances are, you have no idea how much wedding services cost, and times have drastically changed since your parents' wedding day.
In 2018, the average wedding in the United States was over $33,000. At Wedgewood Weddings, our all-inclusive weddings range anywhere from $8,000 to $40,000. A wedding is doable on almost any budget, but having an upper limit in mind should help when talking numbers.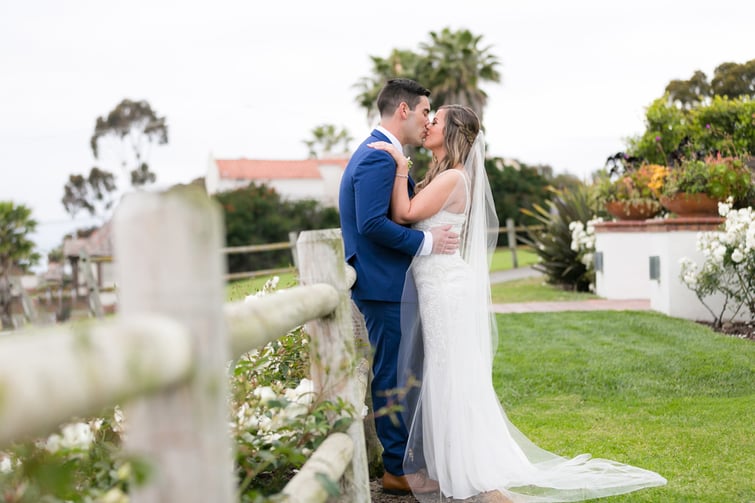 5 Questions to Help You Prepare A Budget
What are everyone's top priorities and expectations for the wedding?

Who would everyone like to invite?
How much will be contributed?
When will the money be given?
Will one big sum of money be given? Or smaller amounts as things come up?

Beyond knowing how much money will be spent on the wedding, it's extremely important to know when that money is coming in. Is this money already sitting in a savings account somewhere, or will you be spending as you save? Will your parents/helpers be writing one big check up front or multiple, smaller checks as things come up?
"There are a ton of areas where you can save money that guests won't notice. Get advice and always ask yourselves if an expense is necessary. If you won't remember it, it doesn't make people smile, or you're doing it just because of 'tradition' you can probably cut it!"

Kristen, Wedding Director, Jefferson Street Mansion by Wedgewood Weddings
Setting Your Budget
1) Figure out What You Can Realistically Afford
It's easy to talk numbers and assume it'll all work out somehow, but that can only lead to major upset later down the road. The smartest thing to do is realistically plan out how much money you're able to set aside per month, consider how much time you have to save up, factor in whatever money you've already saved or is being contributed by other people, and then see what overall number that leads you to.
2) Figure out Your Top Priorities
Everyone has different priorities when it comes to what will make or break a perfect wedding. Some might insist on having a videographer, others might obsess over having the finest food. Talk to your fiancé and figure out what aspects are most important to each of you - these are the aspects where you should plan to splurge.
3) See How Your Budget Translates to Your Guest Count
Having a lot of guests can increase the wedding budget quickly, so consider what's more important to you: having a super lavish wedding even if it means having to cut down your guest list, or having a huge party even if it means it's not as extravagant. If you can afford everything you want and all the people you'd love to be there, awesome! However, most of us have to face a "this or that" decision - the lavish details or the huge party.
4) Round Up the Numbers
When figuring numbers, always round on the higher side to allow yourself some wiggle room. Few budgets are 100% accurate in the end, so it's smart to assume you'll go over a little. In fact, couples typically spend about $7,000 over what they originally anticipated.


"A quick way to keep wedding costs manageable is to take a good look at your guest list. If you haven't seen them in five (or more) years, they probably don't need to come to your wedding"

Gina, Wedding Director, Menifee Lakes by Wedgewood Weddings
When Will You Need the Money?
Keep in mind that, when you book with Wedgewood Weddings, we take 25% of your proposal at the time you book, another 25% four months before your wedding, then the rest (based on your final headcount) ten days before your wedding. This should help you determine when, exactly, you need to have the money available.
And if you're wishing you could just take out a loan for your wedding, you're definitely not alone. Plenty of loan companies will set up a personal loan with you ranging anywhere from $1,000 to $50,000+. And, yes, we hear from couples who pull out the plastic too. In fact, in a team poll, we found that it's common to throw a few last-minute wedding expenses on a credit card.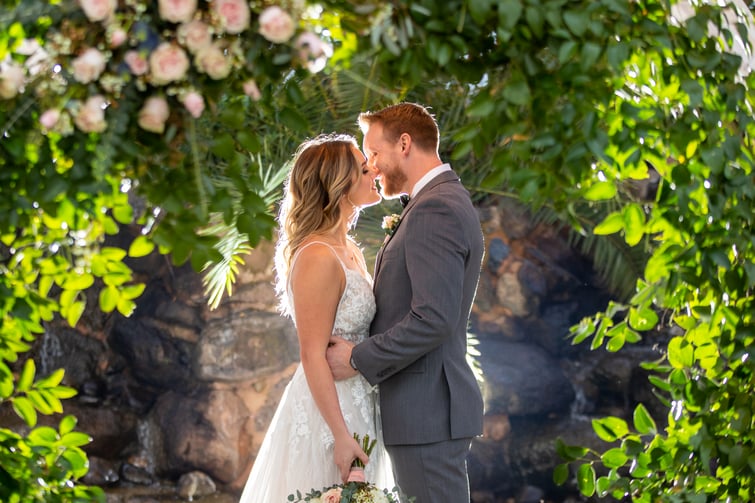 Keeping Your Wedding Budget on Track
The absolute best way to stay on track is to keep your spending in written format somewhere. Trying to store everything in your head can lead to major overspending.
You can follow "average" wedding budgets for guidance. However, every couple spends their budget differently – it all depends on how they prioritize which details are most important and, therefore, will take up a bigger percentage of the overall budget. The one truth to this though, is that you can expect the venue and the catering to be the largest portions of the overall cost (taking up about 50%).
Pro Tip: Think back on weddings you've been to in the past… What aspects or details do you still remember about them? Do you remember how beautiful the venue was, or the personalized cocktail napkins? Do you remember the 'welcome' sign, or how much fun you had in the photo booth? Do you remember how touching the ceremony was, or what the groomsmen's boutonnieres looked like?
It's SO easy to get sucked into the perfection of every tiny detail (thanks Pinterest), but when you're feeling overwhelmed about your wedding budget, remember what actually matters to you and your fiancé. You've got this!


"Lots of the couples I meet are surprised about how affordable a wedding can be. With a little help from friends and family it doesn't break the bank and is absolutely worth it!"

Alyssa, Wedding Director, San Clemente by Wedgewood Weddings
***