A beautiful, macabre winter wedding in Boulder, CO.
Ashley and Erik brought their own unique style to their snowy Boulder, Colorado, nuptials. This fun-loving couple was nothing short of 'alternative royalty'—adding a splash of glam to every element of their wedding. From their rich, deep accent colors and their signature cocktail to the serendipitous snowfall, the details of this winter-y wedding came together wonderfully. See why our Boulder Creek by Wedgewood Weddings team couldn't get enough of this jovial duo.
***

Erik and Ashley said 'I do!' to a snowy, winter wedding at BOULDER CREEK
"Ashley and Erik know how to party! They are seriously some of the most fun, most unique people we've ever had the joy of hosting and I loved seeing all of their unique visions come to life!"

- Team

Boulder Creek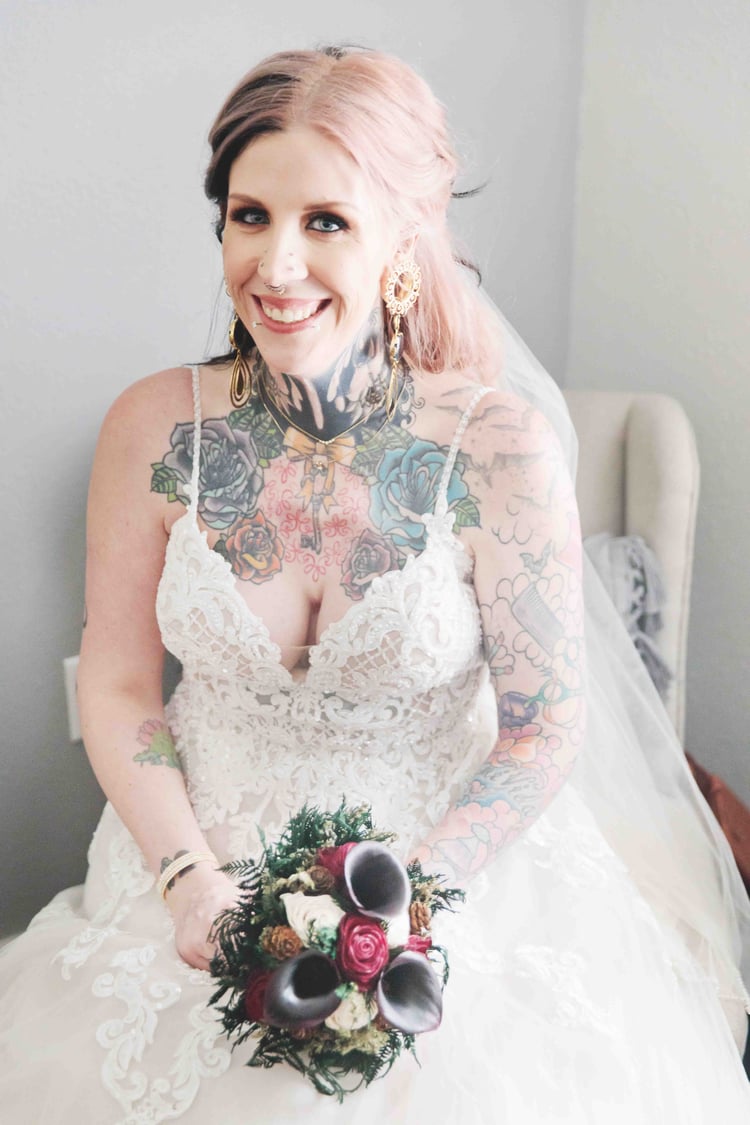 Ashley looked absolutely stunning in a lace and tulle gown that showed off her custom ink
"Ashley and Erik were like 'alternative royalty' on a colorful winter day. The bride was like no other snow princess we've photographed."
-Tom, Love and Lens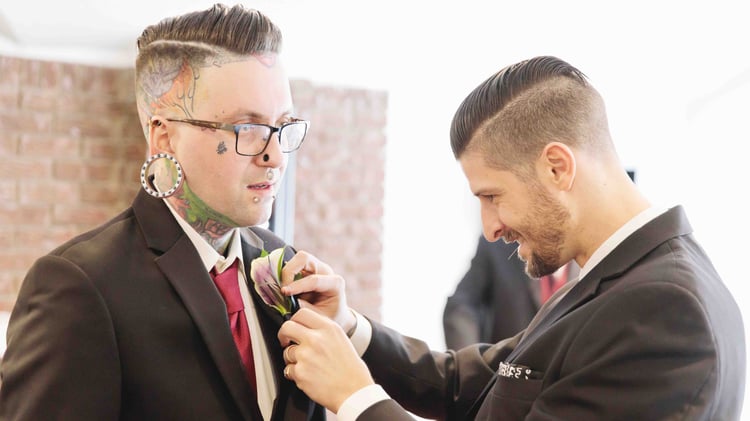 A groomsmen helps Erik with his boutonniere

Erik awaits the first glimpse of Ashley just moments before their snowy ceremony

Ashley and Erik are overwhelmed with joy as they embrace during their first look
"The venue was absolutely magical after I conjured up the snow I wanted.... more beautiful than we could have ever hoped. from the flowers to the napkins to the signature cocktail to the music.... everything was f'ing perfection."
- Ashley, Bride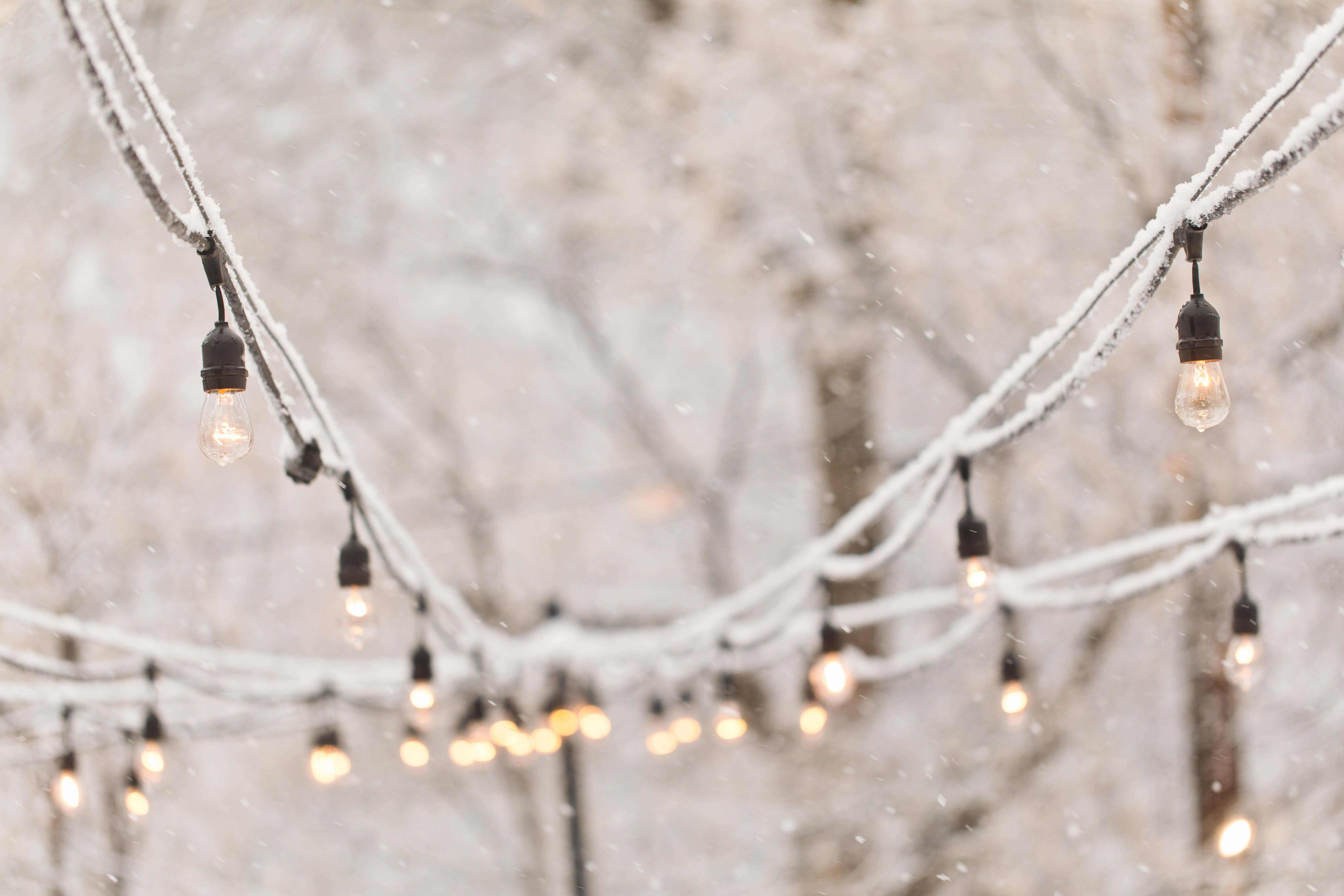 beautiful oversized snowflakes began to fall just in time for the wedding ceremony
For Erik and Ashley, the top priority for their wedding was to make sure everyone had fun - and the completely nailed it! Everyone from the guests to their vendors to the team at Wedgewood Weddings had a blast celebrating with this vivacious couple.
"The entire Boulder Creek team was the bees knees! (I'm trying to use appropriate language. You guys were the f-ing best)! I cried when I saw how perfect literally EVERY aspect of our day was.
Thank you, thank you, thank you!!"
- Erik, Groom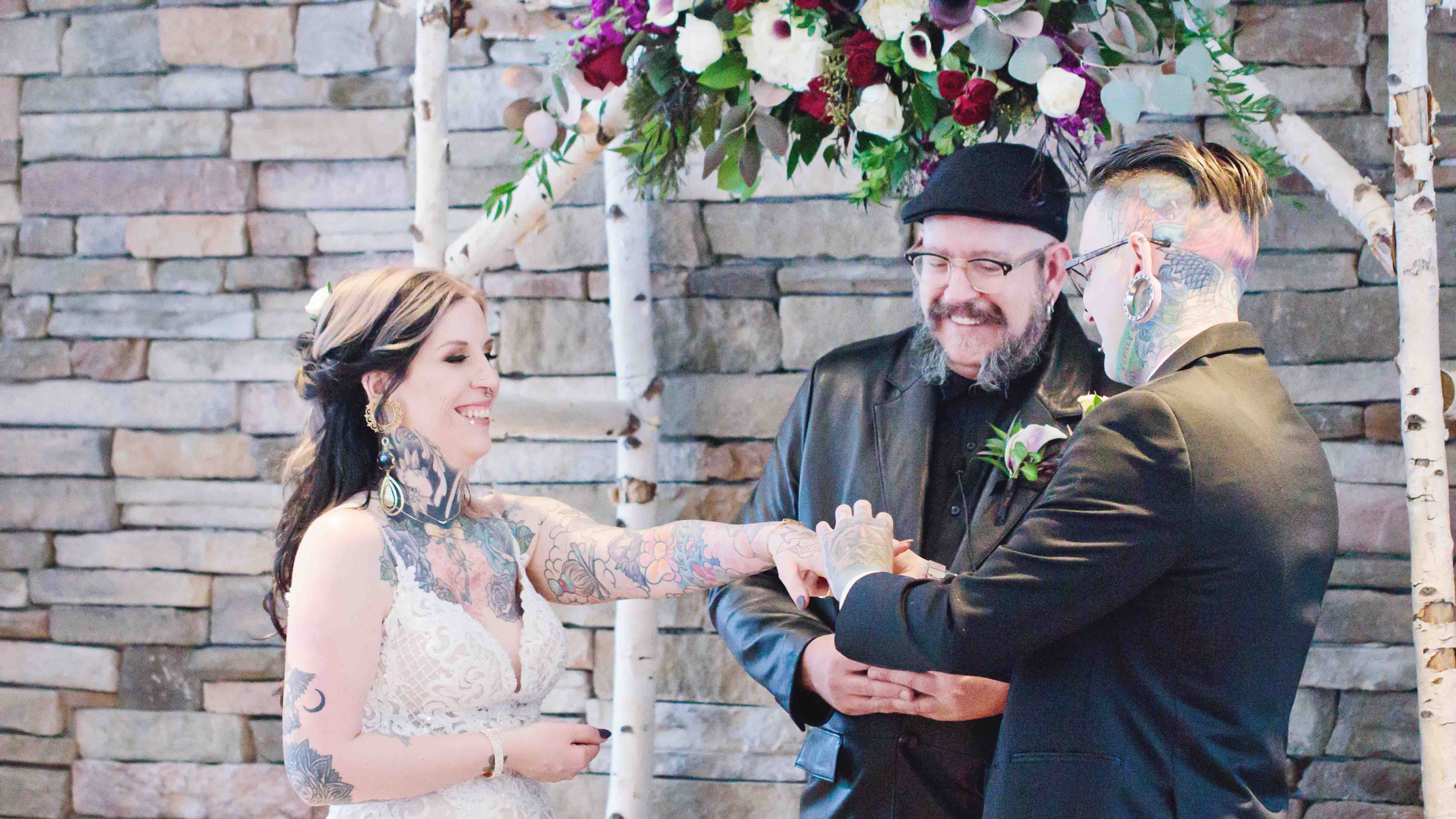 the happy couple enjoys a beautiful indoor wedding ceremony at Boulder Creek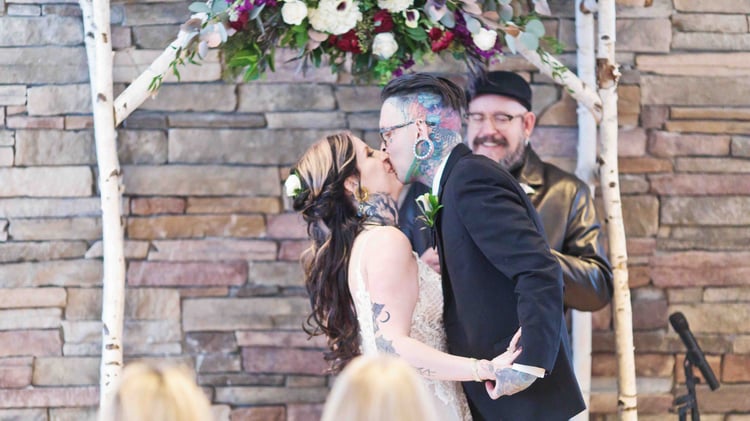 Ashley and Erik share a romantic first kiss as newlyweds

For their floral displays and accent colors, Ashley and Erik opted for deep reds and moody blacks. Their wedding cake was a classic three-tier cake with white frosting and crimson rose accents. The dark hues complemented their winter wedding perfectly!


Ashley and Erik were amazing to work with. They chose rich, deep colors for their January wedding and added fun, funky details to make the day completely their own. It was such a joy to be a part of their big day!
- Sabia, Painted Primrose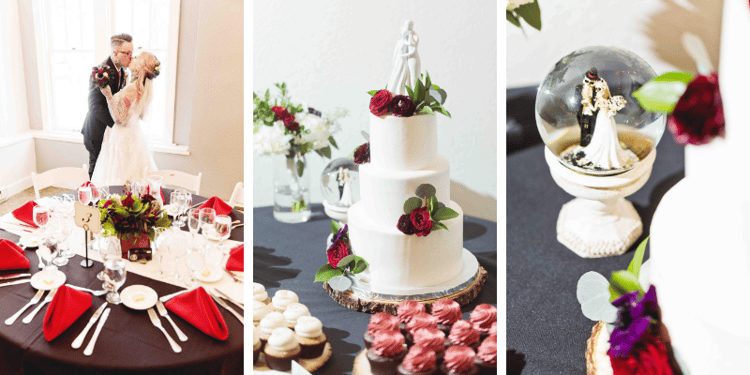 Ashley and Erik chose deep reds and white accents for their wedding decor
Ashley and Erik absolutely loved working with the Wedgewood Weddings team at Boulder Creek - see what they had to say about their experience:
"I wanna have another wedding just to hang out with you guys again. The team in its entirety. the banquet team... the coordinating team... the preferred vendors.... EVERYONE. I wanna just be friends with everyone! Thank you for everything. seriously."
- Ashley & Erik, Bride & Groom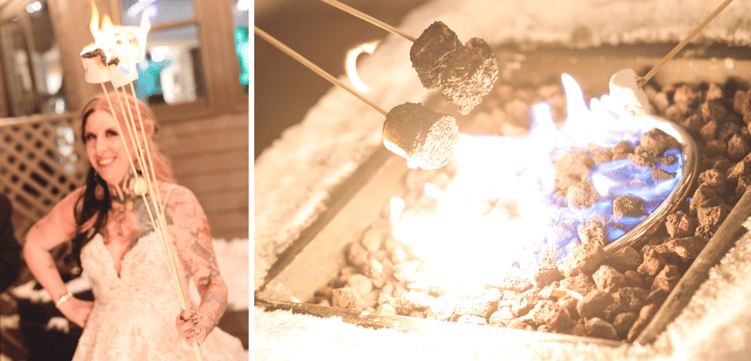 The bride seriously enjoyed the outdoor fire pit - perfect for making toasty s'mores


***
This gregarious couple was such a blast to work with! A big shout out to our preferred vendor partners for making Erik and Ashley's wedding one for the history books: