I always imagined that the process of choosing my wedding venue would be long-winded and rational. We'd explore half a dozen venues, compare pros and cons, and spend weeks trying to choose the perfect one. Fast forward to today, I'm happy to say that choosing our wedding venue was one of the easiest decisions we've ever made, aside from saying yes when my fiance popped the question. I'm excited to share with you why we chose Carlsbad Windmill as our wedding venue . . .
***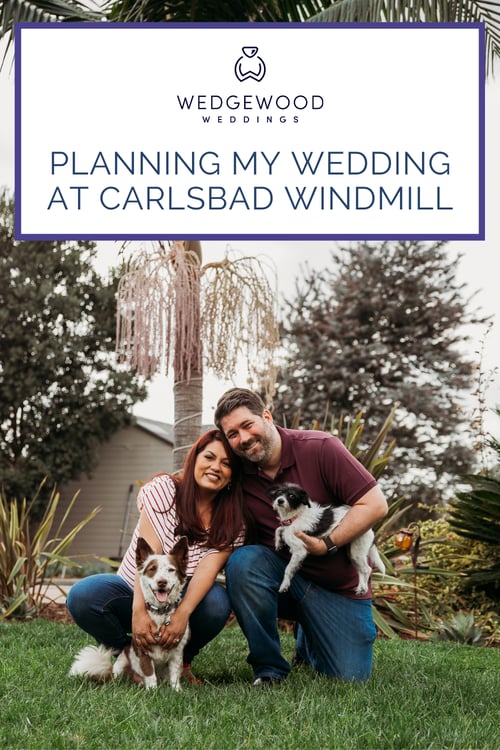 OUR LOVE STORY
We are Kirk and Tania. Kirk and I met almost 15 years ago and have been inseparable for the last four. I'm sunny California and he is countryside England. We have the most gorgeous baby boy, and he definitely keeps us on our toes. Kirk's favorite band is Radiohead, and mine is New Kids on the Block; but we both love The Beatles and Metallica! He is my dreamboat with a British accent and I occasionally switch back and forth from English to Spanish mid-conversation. He loves superhero movies and I live for musical theater. We love traveling, stuffing our faces, sitting for hours watching true crime shows, or laughing at TikTok videos that make no sense to us.
I chose my own wedding ring and he proposed on a cliff in San Diego overlooking the beautiful ocean. We celebrated by going to an oceanfront restaurant and, you guessed it, eating all the food. We imagined we'd get married at a traditional venue somewhere in San Diego or maybe a castle in England, but as things happen, life had other plans for us . . .




DISCOVERING WEDGEWOOD WEDDINGS
At the time of our engagement, I was fortunate enough to be involved in a work project for Wedgewood Weddings and was deep in the process of learning all about weddings. I learned how much weddings cost, visited venues, read reviews, and explored the latest wedding trends . . . it was so much fun! I was 100% immersed in wedding details when our own wedding planning process began.
I was thrilled to share my exciting engagement news with the team at Wedgewood Weddings, and of course, it became the star of our conversations. Was it fate that I found myself working with the Wedgewood Weddings team? I say Yes!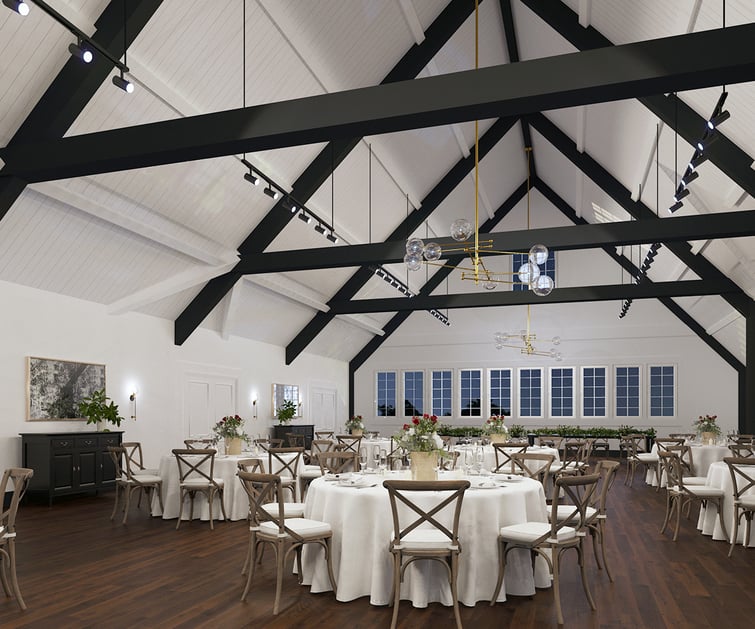 Incredible loft-style ballroom with soaring ceilings and exposed beams

FINDING THE PERFECT Wedding VENUE FOR US
While I considered plenty of other venues at the beginning of our venue search, my experience with the Wedgewood Weddings team had convinced me that all-inclusive was the way to go! Around that same time, Wedgewood Weddings was in the process of opening a new venue in San Diego, the Carlsbad Windmill, and I was very intrigued! The team helped me to book tours at my top two choices: Carlsbad Windmill and San Clemente Shore.
We arrived at the Carlsbad Windmill when it was still in full renovation mode and I was positive they couldn't sell me on it. We met Katie, who soon transformed into our wedding guru, and began the tour. Katie asked about our love story as we walked by piles of building materials covered in dust and dirt. I had nearly decided this was a terrible idea when we turned a corner and set our eyes on the stunning chapel space. Wow.
The finished ceremony hall makes my heart swell with excitement
The gutted inside of the windmill was bright and open and in the middle was a giant rendering of what this unique space would look like. The inside of the windmill would be the future ceremony site . . . OUR future ceremony site. The space opened up to an enclosed outdoor patio where I could already envision our guests mingling and toasting on a gorgeous San Diego day. After, we made our way up to the second floor where we encountered a bright space with bold vaulted ceilings. Of course, it was a construction zone, but there in the middle was the second rendering of the reception hall. I think I stopped breathing for a second as the mental picture of my future wedding started to finally take shape in my heart.



The showstopping windmill and observation deck


LOVE AT FIRST SITE
When I first thought of a venue for our wedding, I never imagined booking the first venue we visited. Spoiler alert: we did!
There's something about the Carlsbad Windmill that's just magical—even from that very first day surrounded by dust and nails. The tall ceilings really make the space feel grand. The bridal suite is truly stunning and I love that it's connected to the hotel. You can quite literally roll into bed after the reception if you book a block of rooms at the accompanying Carlsbad by the Sea hotel.
It was a perfect balance of us, California eclectic with a rustic feel that is very much our style. Also, have I mentioned that my fiance and I like to eat all the food? Just adjacent to the Windmill is a trendy food hall that is open late, making it a perfect location for the after-party or a late-night snack.
After sitting down with Katie and discussing all the details, we took our packet home to discuss, but honestly, I had already made up my mind. Who else do you know that can say they are getting married in a windmill? Needless to say, we booked the very next day. We were the second couple to book at the new but still very unfinished Carlsbad Windmill.
A few months later, we visited the Carlsbad Windmill after the renovations were complete and it was exactly what I envisioned. The space looks even better than I imagined when it's all dressed up and ready to host . . . My heart skips a beat every time I think about it.
This is where I get to marry the love of my life!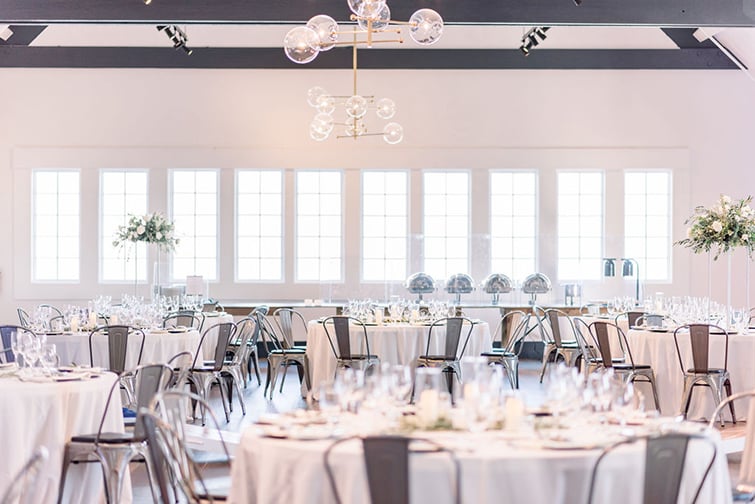 Bright & open, the top floor reception location
***

THE WEDGEWOOD WEDDING EXPERIENCE
(aka The Wedding Angels)
Part of what sold me on booking the Carlsbad Windmill was the team behind the scenes. When you sit and talk to anyone on the Wedgewood Weddings team you are 100% convinced that they have seen it all and solved it all. All of my questions were answered without hesitation, any concerns were quickly squashed. I knew we were in good hands.
Naturally, we were due for a curveball. And just like that, surprise! The pandemic hit, at which point my wedding angels really kicked into high gear. Our initial wedding date was right in the worst of the outbreak warnings when all of California essentially closed.
Through all the uncertainty—half the groom's family stuck in the UK, postponing our big day twice, reprinting save-the-date cards, booking and canceling hotel rooms—the Wedgewood Weddings team never faltered. They were my saving grace! My wedding angels, as I like to call them.
My wonderful angels made it possible to switch our wedding date further into the future, in the hopes that by then the world will be safer for all our guests that are traveling internationally.
I am so excited to show off our beautiful wedding venue and I am forever grateful for this incredible group of humans that make it their mission to put all brides and grooms at ease. We are indebted to you with all of our hearts.
With love,
The soon-to-be-Andersons
The pretty, private patio is ideal for entertaining all our guests with drinks, nibbles, lawn games, and lively conversation when we can all get together!