It feels like the COVID-19 pandemic turned us all upside down and back to front! While some weddings have been paused or postponed, 2020 newlyweds still have options for their fun and romantic honeymoon. Today, we'll explore fun honeymoon ideas and destinations plus travel restrictions and safety concerns.
We'll give you tips that make planning your honeymoon, arranging food and lodging and scheduling awesome activities feel like a walk in the park. Having the internet on hand is a definite advantage so snuggle up one evening and create a dream honeymoon!
***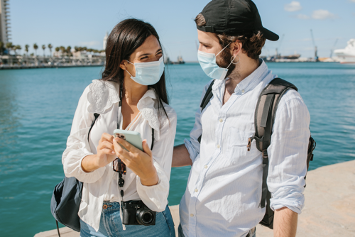 Get Domestic
AirBnb and VRBO or any of the many private vacation home style companies are making domestic travel more attractive than ever and have put every effort into making rentals clean and safe. We love the idea of a road trip or heading to a visitor-friendly scenic area. Our favorite ideas are:
OREGON COAST - Check out the beautiful sea stacks and get back to nature. Plus you'll have the chance to visit distilleries and breweries. We love Aviation Gin (thanks Ryan Reynolds!); Rogue Spirits in Astoria; Reverend Nat's Hard Cider in Portland; and Arch Rock, Pelican, and 7 Devils brewing along the coast.
GREAT SMOKY MOUNTAINS - White water rafting and hiking are awesome in summer or head out later in the year to enjoy fresh snow. Two things are always guaranteed in Tennessee: a warm welcome and spectacular sunsets. Make sure to check out a local BBQ joint and try the fresh produce. The early season apples and peaches are a taste sensation.
FLORIDA KEYS - If you're a beach couple, then heading down to the Keys could be exactly what you need . From marine parks with scuba and snorkeling to famous literary landmarks, Florida has a level of adventure you can slip into as comfortably as a kaftan! Remember to grab a slice of Key Lime and you'll have created an easy - and tasty - honeymoon memory that you can flash back to each time you bake.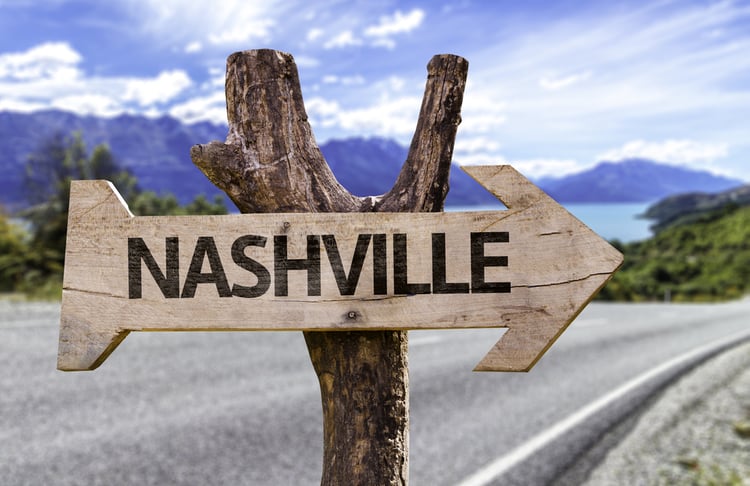 Consider a trip to explore the best of tennessee
Ready, Set: JET SET
While the number of international locales is reduced, you can still island hop or go further afield for your honeymoon this summer. Aruba, Barbados, Bermuda, Croatia, Dominican Republic, Dubai, Jamaica, Mexico, Puerto Rico, St. Lucia, St. Maarten, and the US Virgin Islands are all open for US travelers and have clear entry requirements.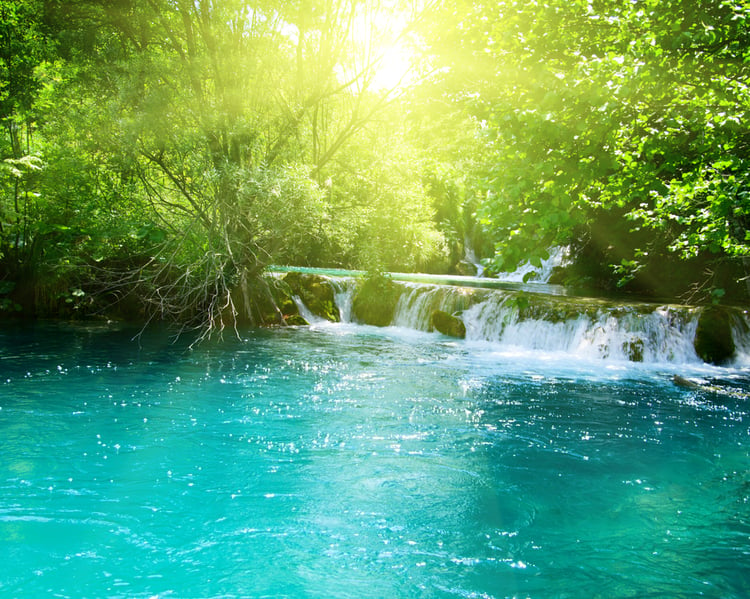 Consider BEAUTIFUL Croatia and a few of its 1,246 islands as your 2020 honeymoon destination
at-home honeymoon
Sometimes a romantic, loving staycation is the best way to celebrate your new marriage. An at-home honeymoon is affordable, relaxing, and eliminates many of the more stressful elements of honeymoon planning. While many might be surprised by the idea of spending this romantic and joyous occasion in their own home, there are many ways to get creative and maximize the experience.
To plan a wonderful, epic at-home honeymoon, turn your home into a tropical oasis or mountain getaway! Depending on your budget, the romantic options are endless. You can order dinner from a local restaurant or prepare a homemade meal to enjoy by candlelight with fine wine and cocktails. Or, hire a chef to prepare your meals! If you love a good spa-day, pamper yourself at your own homemade spa and lounge around reading beach classics all day. Transforming your home into a romantic vacation for a weekend or longer will be a nice change of pace from your daily routine.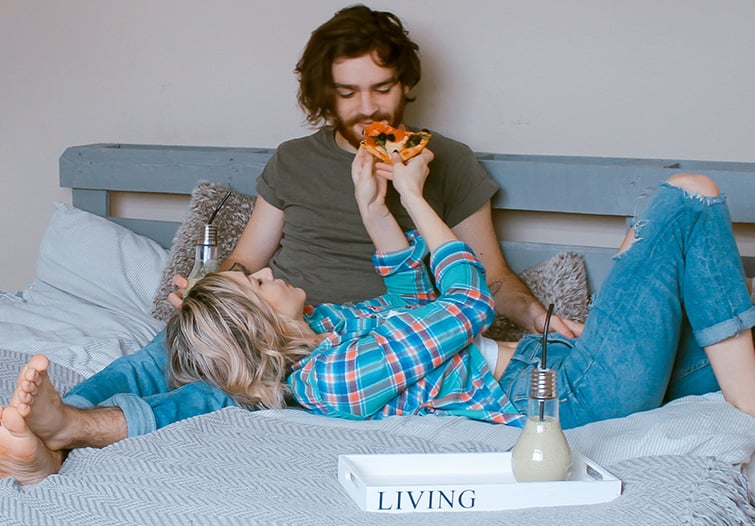 Make your home honeymoon worthy
Not convinced that staying at home will be the bees knees? Take time off work and dedicate your energy to making your home feel like a retreat long term! This is the perfect time to paint a feature wall, hang a fun mural, or plan a backyard makeover. The benefit of a home revamp is that you live with the benefits long term. Plus, painting together or any physical activity will help you bond even faster!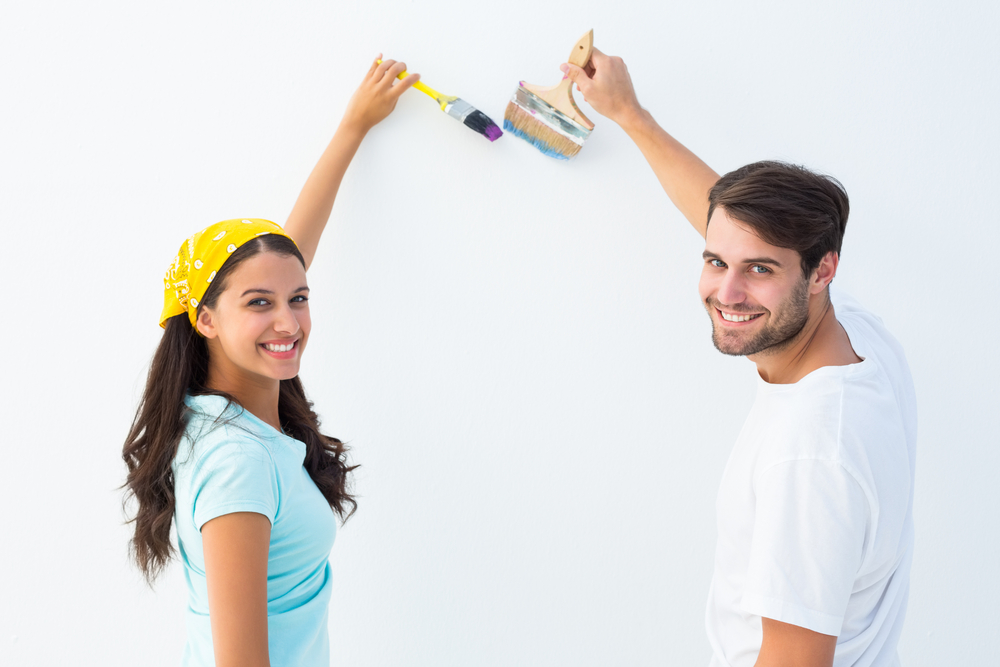 plan a local getaway
Be creative! Traveling local will allow you to experience your home through a new lens which can be incredibly fun and exciting with your new spouse.
Booking a stay at a nearby hotel or rental allows you to experience one of the best parts of honeymooning without an extended amount of time traveling. An Airbnb honeymoon offers much of the same advantages as an at-home honeymoon, while still offering a much-needed change of pace.
Those in or near densely populated metropolitan areas will have many choices of places to stay–houses, apartments, condos, RVs, or other unique buildings that offer a different living experience than your own. Have you always wanted to live in a penthouse apartment for a week? Go for it! What about a sailboat?
If you would rather feel pampered from head-to-toe, with 24/7 gym and pool access, a hotel honeymoon might be perfect for you. They might even offer honeymoon packages that can provide the perfect experience romantic experience for your getaway, saving you the effort of researching and booking different activities. If you decide to go forward with a hotel honeymoon, be sure to research extensively beforehand to find which hotel offers the best packages and experience. Additionally, some hotels are currently at limited capacity and not offering some of their normal experiences because of the COVID-19 pandemic.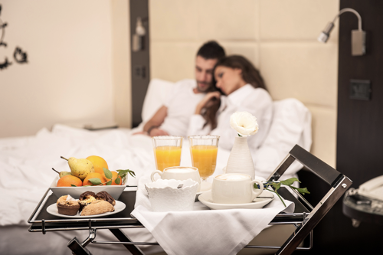 go camping!
Camping is another excellent honeymoon alternative. If you are an outdoorsy couple, camping allows you to celebrate your marriage immersed in your love of nature and, conversely, it can be a great way to try something new together. If you're feeling particularly risk-averse in the current state of the world, camping is a great option thanks to the infinite ventilation, fresh weather, sunlight, and ability to distance from people. Depending on where you live, you may not have to travel very far to find a beautiful campground. Some national parks have even waived entrance fees to encourage visitors. Whether you're stargazing, quietly fishing, or hiking - the important aspect is that you're together. Camping can be a wonderfully romantic way to kick off your marriage.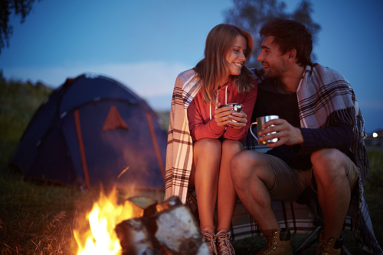 Plan a mini-moon
So, what is a mini-moon anyway? It's a mini honeymoon, usually a long weekend, which gives you an opportunity to celebrate while also saving for the big vacation. A weekend mini-moon getaway can make for quite the romantic adventure, and there are undoubtedly dozens of wonderful options within a few hours driving distance. Are you the spontaneous sort? Go for a drive and see where you end up! You might uncover a hidden gem of a small town, an extravagant local resort, or a gorgeous secluded camping spot.
Here are some of our favorite mini-moon activity ideas:
Circle your home on the map and find everything within a two hour driving window. Pick your top 10 ideas separately, then - over a romantic dinner - see which ones match up. Plan a day trip to each.
Create a theme like earth, wind and fire and plan to go parasailing, make s'mores, or take a pottery class.
Find out which of your favorite restaurants are open and make their cuisine style your theme for the day. Like Italian? Say Buongiorno as you wake up, spend the day playing operas, watch the Italian Job, then order in and crack open a bottle of Chianti.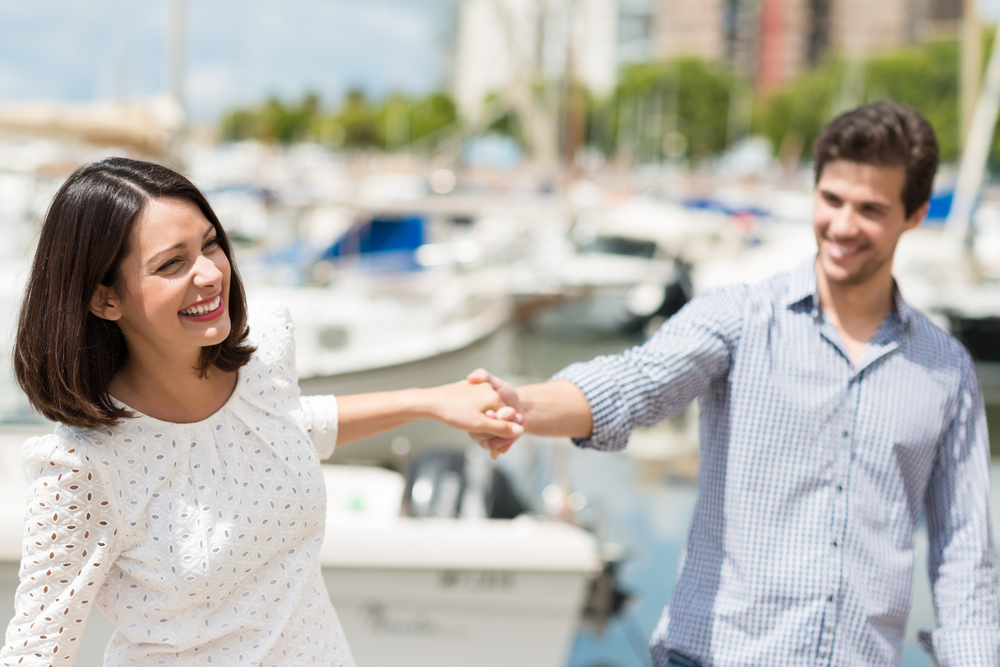 Take Your Time
We hear of first and fifth anniversary honeymoons all the time! Postponing your honeymoon allows you to celebrate your new marriage with the honeymoon you want when you want.
A deferred honeymoon has become more and more common in recent years, as more couples opt to pay for their own wedding and are getting married later in life. This option is much more attractive in light of COVID-19. Postponing your honeymoon also gives you something positive and exciting to look forward to in the future.
***

After the wedding of your dreams, you deserve to celebrate your wedding in a way that feels fun, romantic and safe! While honeymoon planning may be a bit different in a pandemic, it's still unbelievably exciting and joyful. You can give more time to creating exactly the adventure you want. We especially love taking time out to poll your friends and family for their favorite honeymoon memories for inspiration.
However you and your honey choose to celebrate tying the knot, it'll be wonderful as long it's the two of you together. With this helpful guide, you're ready to start planning a romantic and memorable honeymoon!
***
Details correct as of August 2020.
Please check all destinations before traveling and respect local guidance.