LET'S TALK ABOUT SACRAMENTO WEDDINGS
Planning a Sacramento wedding? You've come to the right place! Sacramento, which is also the capital of the State of California, is rich in both history and culture. Sacramento's eclectic arts scene makes it a top destination for music, galleries, and theater. With its famed architecture, luscious parks, and abundance of historical landmarks, Sacramento is the perfect backdrop for a Northern California wedding. Before you say 'I do' to nuptials in Sactown, take a look at our ultimate guide to Sacramento wedding venues, wedding considerations, and entertainment.
***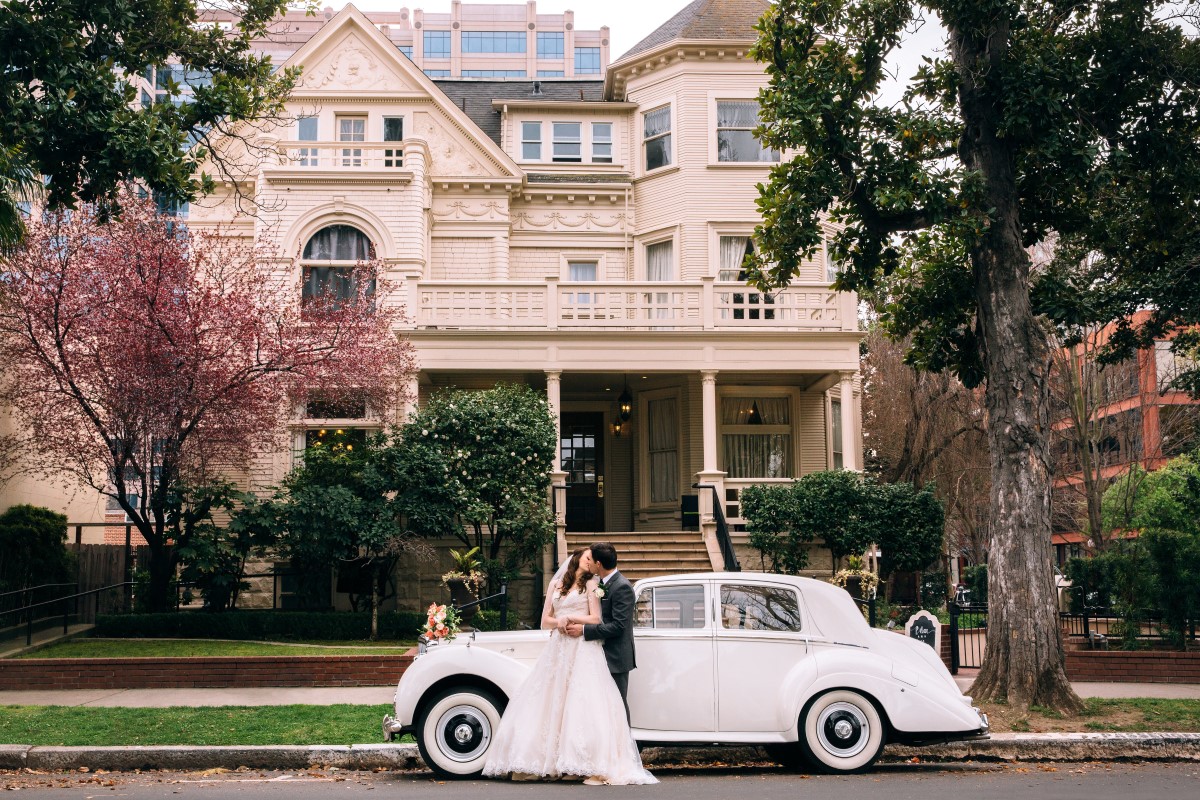 the historic Sterling Hotel - a Downtown Sacramento wedding venue
Situated along the confluence of the Sacramento and American Rivers, the City of Sacramento is a mere 90 miles northeast of San Francisco and the greater Silicon Valley region. This riverfront community grew in popularity during the Gold Rush after Swiss pioneer John Sutter established the original colony of Nueva Helvetia. After gold was discovered in the nearby foothills, Sacramento's population rapidly grew and the city became the state's capital in 1854 (Encyclopedia Britannica).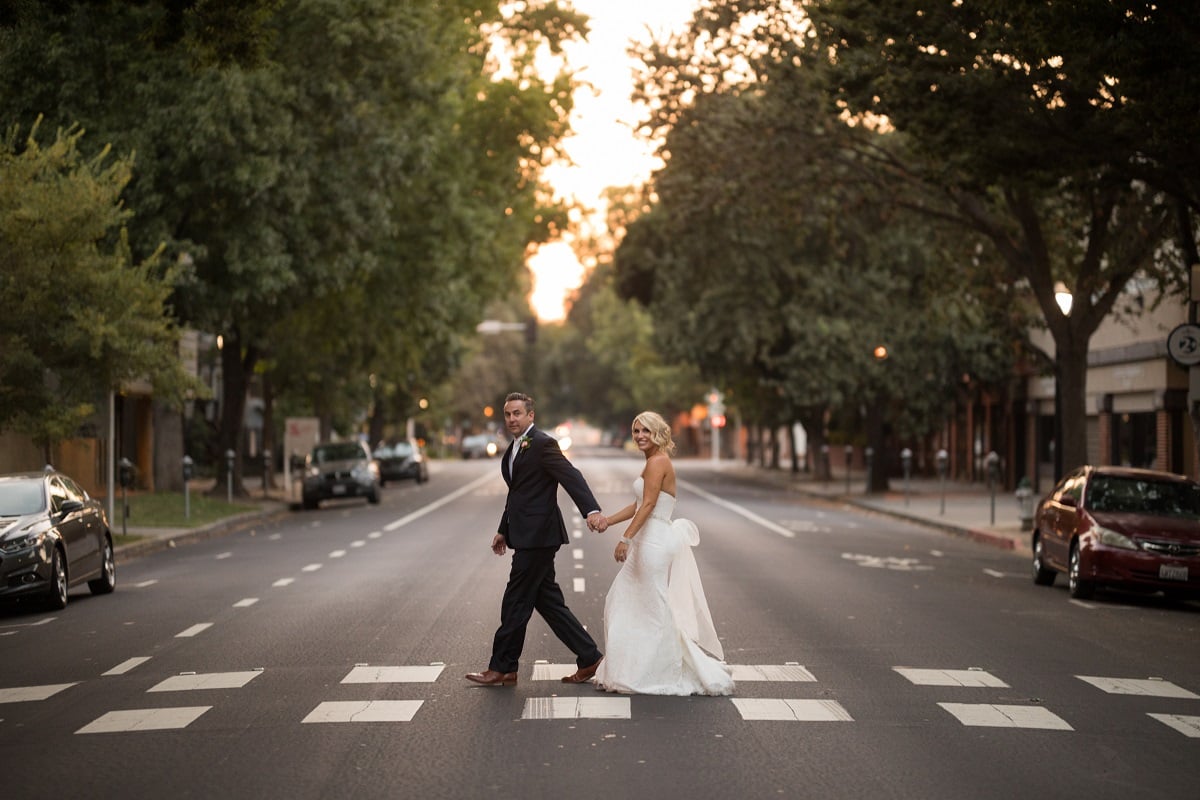 A newlywed couple explores Downtown Sacramento on foot
Sacramento is one of the most diverse cities in the country, lending its flourishing arts scene (Sacramento Bee). Brimming with countless galleries, theaters, and music venues, Sactown is a mecca for artists of all mediums. Sacramento also hosts a plethora of parks and outdoor spaces. McKinley Park features a rose garden and nature trails, while Tower Bridge is worth a visit on foot to enjoy the view overlooking the sparkling city lights.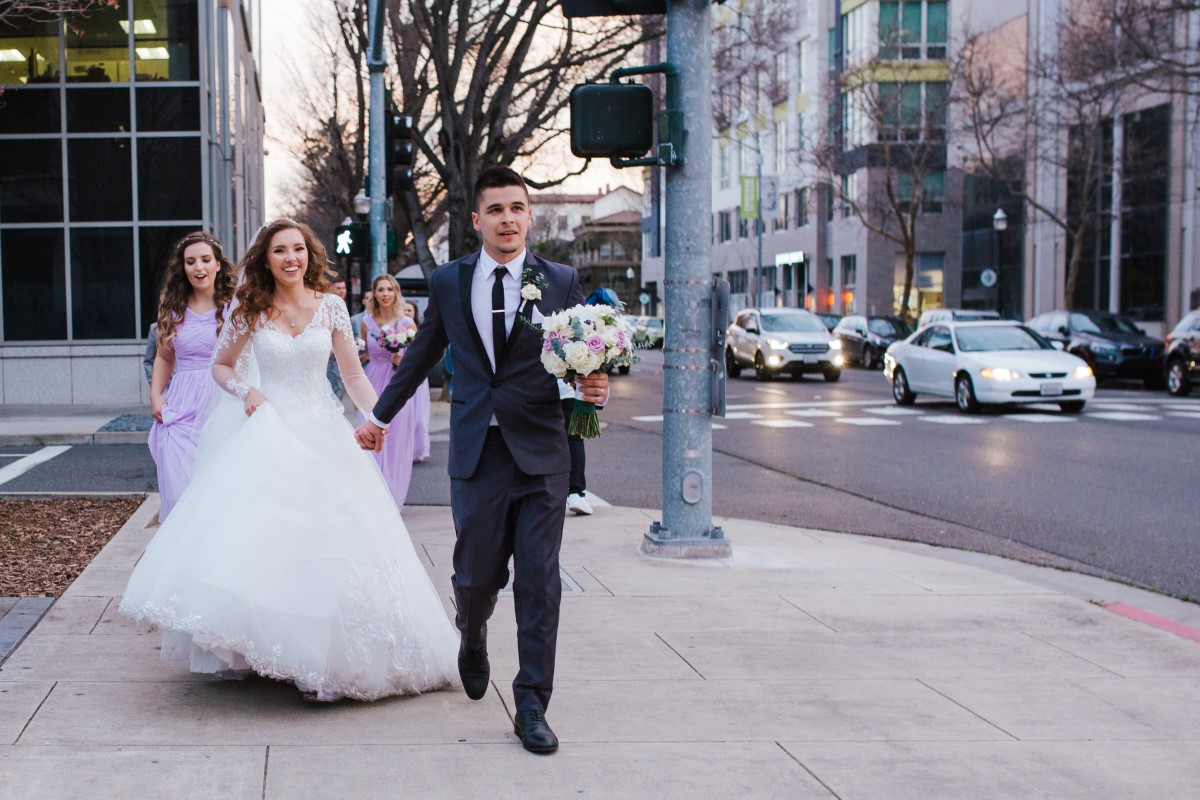 A bride and groom rush to say 'I do' along the bustling streets of Downtown Sacramento
Sacramento is known for its long, hot summers and cool, damp winters. While the city welcomes periodic foggy spells, snow is a rarity in the state's capital. If you're dreaming of an autumn wedding against changing leaves, Sacramento is the perfect destination for your nuptials. Sacramento is also conveniently located a short drive from Lake Tahoe, which is a top travel spot of skiers and snowboarders alike. No matter your interests, there is no shortage of ways to stay entertained in and around Sactown.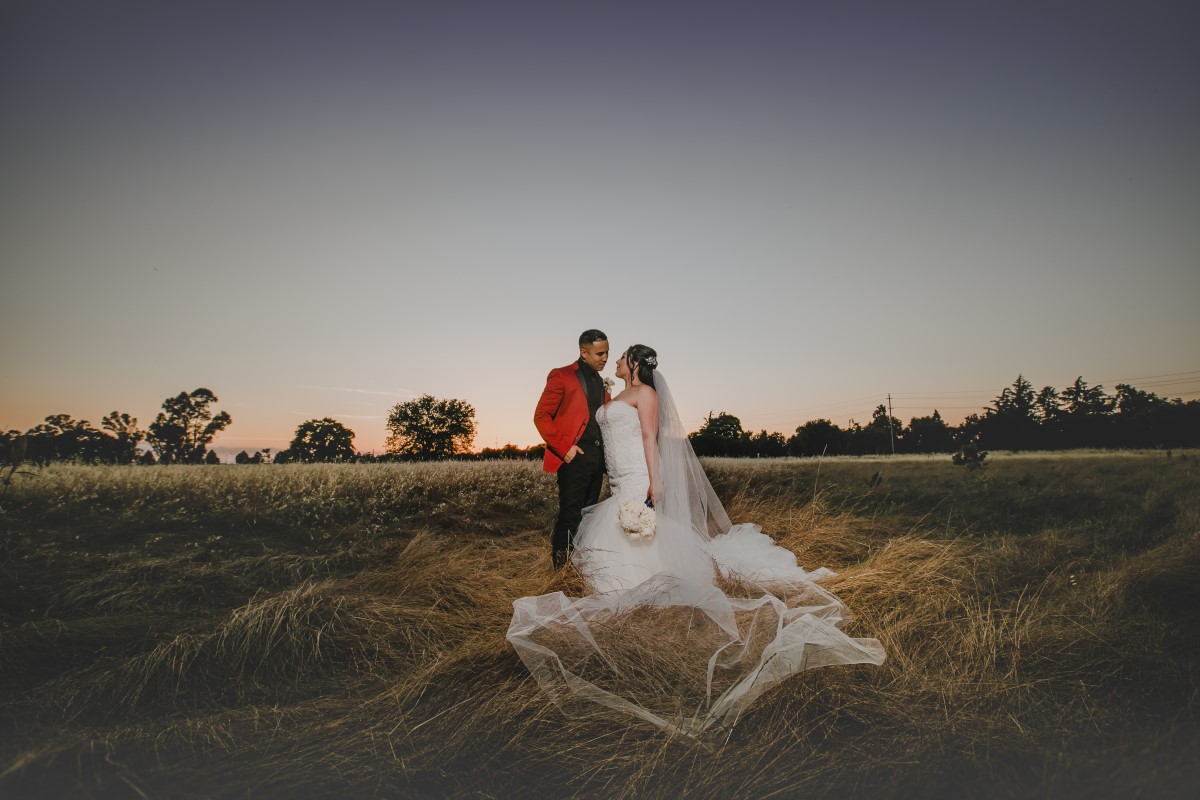 Newlyweds enjoying an intimate moment at dusk in elk grove, CA
GETTING MARRIED IN SACRAMENTO:
HOW TO MUCH DOES A WEDDING LICENSE COST?
Public Marriage License $84
Confidential Marriage License $95
Civil Ceremony $36
Witness Fee $29
Certified Copy $15
WHAT FORMS OF ID ARE ACCEPTABLE?
Driver's license
Passport
Military ID
Resident Alien Card
WHAT DO I NEED TO APPLY FOR A WEDDING LICENSE?
Must be 18 years old and unmarried.
To buy a marriage license, you must appear together at one of the approved Sacramento County office locations. Bring one of the forms of ID listed above.
Complete the marriage license application and pay the associated fees (listed above).
Once the license is purchased, you have 90 days to perform a ceremony.
For more information about Sacramento County Marriage Licenses, visit the county clerk's website to learn more.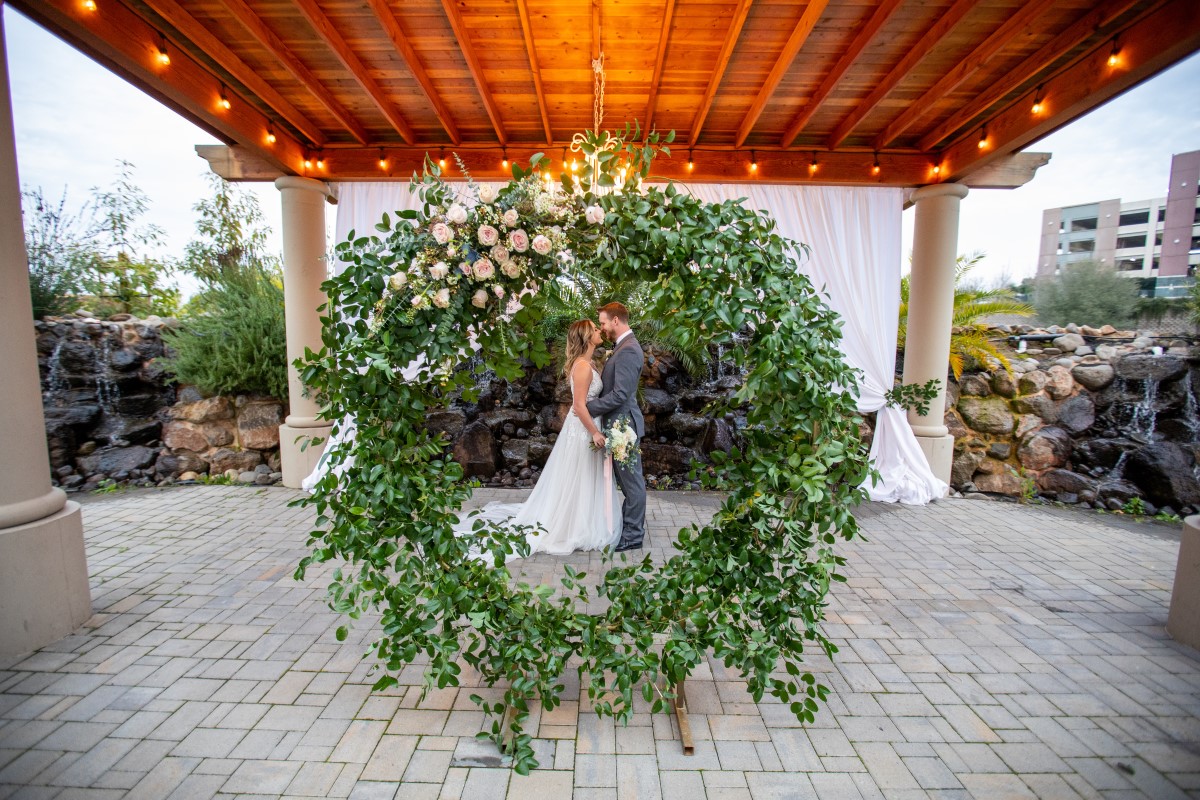 A bride and groom enjoy their outdoor wedding ceremony at Union Brick in Roseville - a Sacramento-area all-inclusive wedding venue
CONSIDERATIONS FOR A SACRAMENTO WEDDING
Selecting a season: with long, dry summers, Sacramento temperatures are favorable for outdoor wedding ceremonies for many months out of the year. Come fall and winter, the temperatures remain mild while wet weather is common. Consider how seasonality will play into your reception and ceremony plans.
Plan your photo opportunities: from historical buildings and mansions to the countless

murals throughout the city

, Sacramento has no shortage of photo opportunities. Work with your wedding photographer to choose a few top locations you would love to be photographed on your wedding day.
Choosing your attire: consider how the temperatures will impact your wedding day attire. Black tuxedos may be a bit hot and heavy for an outdoors Sacramento summer wedding, while autumnal nuptials may require an extra layer or a stylish umbrella.
Indoor or outdoor: Sacramento is home to so many beautiful indoor and outdoor wedding venues! Have you always dreamed of an outdoor garden wedding? How about exchanging vows indoors at a historical estate? No matter what you're looking for in a wedding, Sacramento is guaranteed to deliver.
Venue capacity: when it comes to choosing a Sacramento wedding venue, capacity will play a big role - especially as your guest list begins to grow. Before choosing your venue, it's best to have an idea of your approximate headcount ahead of time.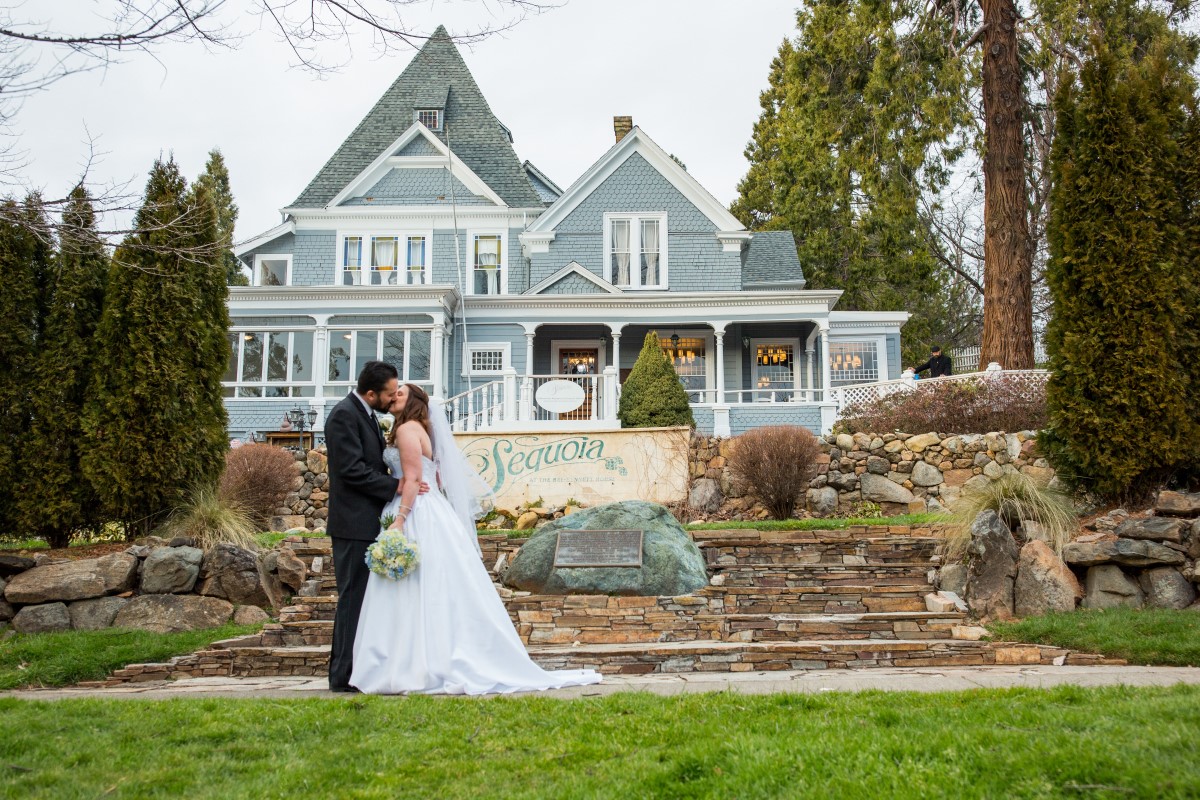 Sequoia Mansion is a vintage estate wedding venue in historic placerville, CA
SACRAMENTO-AREA WEDDING VENUES WORTH TOURING: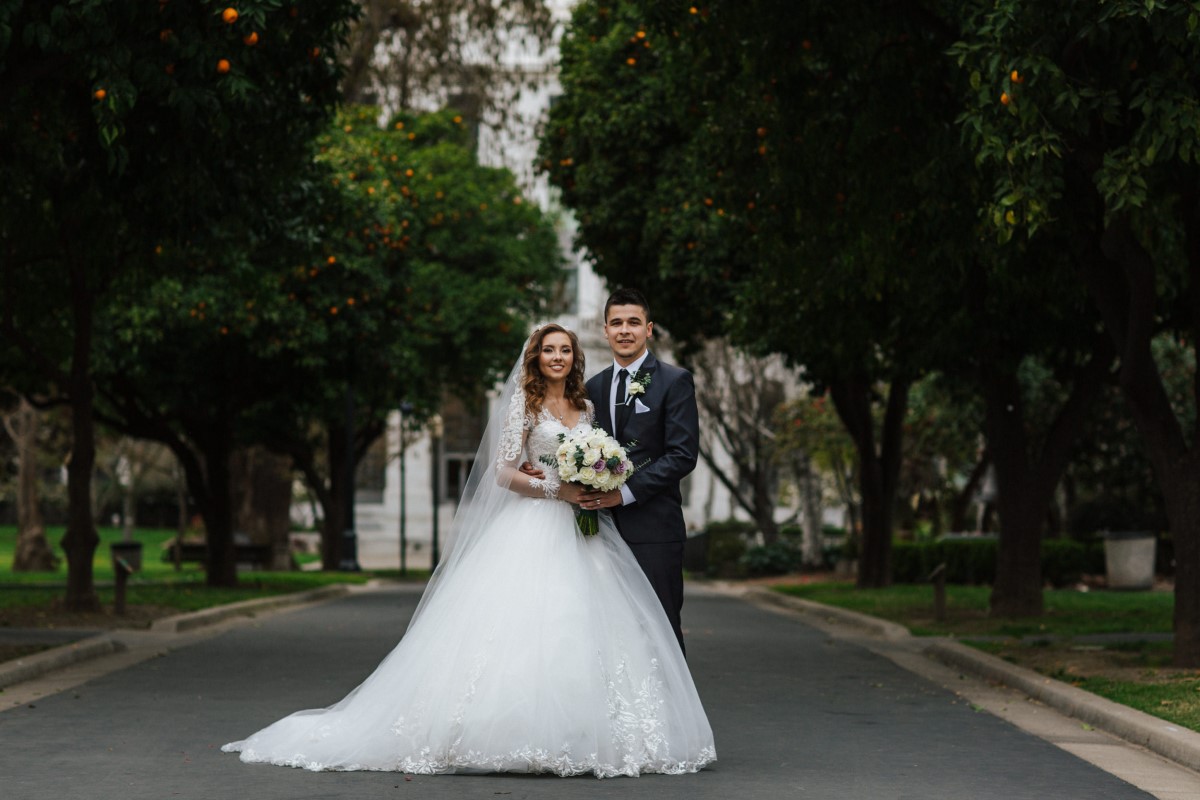 newlyweds in one of Downtown Sacramento's many breathtaking parks
THINGS TO DO IN SACRAMENTO:
Whether you are a local city dweller with out-of-town guests or planning a destination wedding in Sacramento, we've pulled together some of our favorite activities that the area has to offer:
***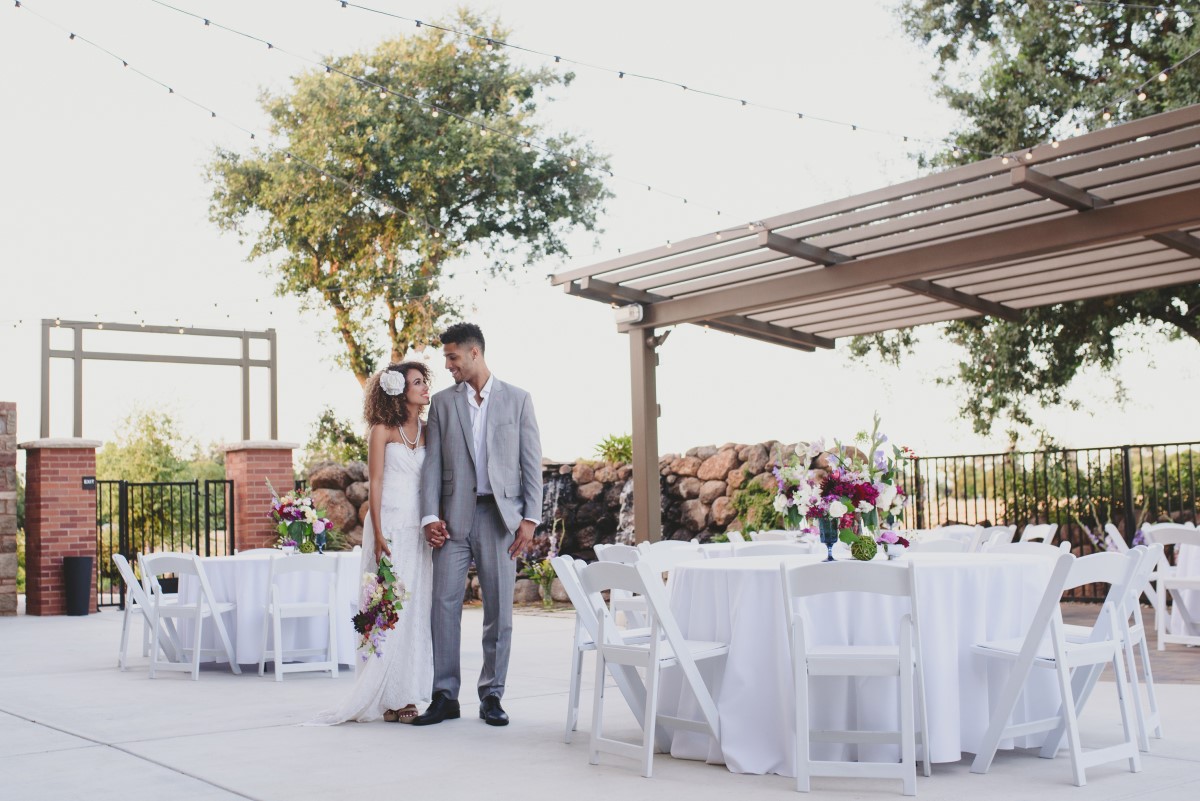 Evergreen Springs is a contemporary wedding venue that features spacious indoor and outdoor wedding ceremony sites
If you are planning a Sacramento wedding, take a moment to enjoy everything Sactown has to offer. From the vibrant arts scene to the storied history of the Gold Rush era, this Northern California metropolis makes for a charismatic backdrop to say 'I do.' Your guests will fall in love with the sights and sounds of Sacramento and you will have some stunning photos from your wedding day.