For Savannah and Bryan's Sacramento wedding, the couple was surrounded by an overwhelming amount of love from their family and friends. The couple's joyous nuptials were accented by fun details throughout, including Jenga that doubled as a guest book and a photo booth to capture goofy guest candids. Savannah looked stunning in an all lace gown, which was accented perfectly by our Sterling Hotel's chic vintage aesthetic. Savannah and Bryan even weathered a few drops of lucky rain on their wedding day, ensuring good fortune for the couple for many years to come. It was such a delight to see this loving duo say "I do!" at Sterling Hotel by Wedgewood Weddings.
***
"We loved this couple and their wedding! From the way they were so thoughtful of each other to the way they loved their families, this was a truly special event. One of my favorite moments was Savannah's first look with her father: the relationship she has with both of her parents is truly something to be admired. It definitely means so much to me as a coordinator when not only bride and groom leave happy, but the mom and dad are also so grateful and reach out to you after the event to let you know how much they enjoyed themselves."
– Kali, Sterling Hotel by Wedgewood Weddings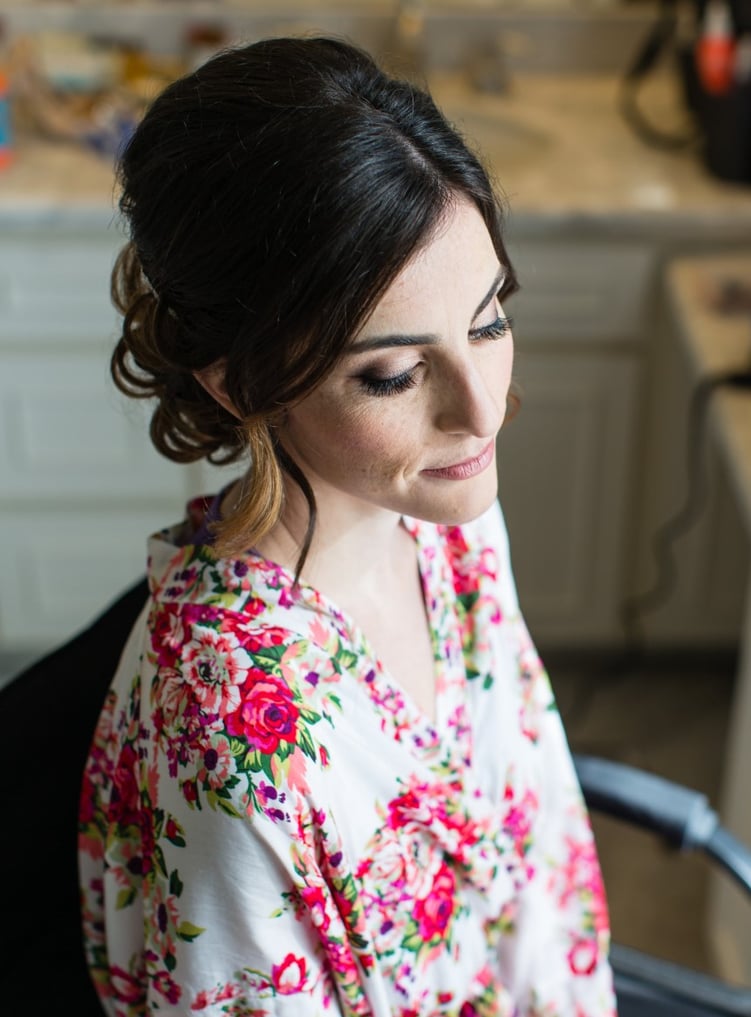 Savannah looked ravishing with a timeless updo hairstyle and smokey eye
Savannah and Bryan's timeless wedding aesthetic was accented by deep burgundy and soft pink hues. The bridal party wore burgundy floor-length gowns, while the floral arrangements featured a combination of both bold and delicate blooms that ranged from ivory to dark burgundy in color.


"Savannah and Bryan were wonderful! Savannah was so easy to work with from start to the big day. They selected beautiful soft pink Secret Garden Roses, elegant Ivory Amelia's, and paired that with dark burgundy red Dahlia's. It was the perfect combo for their theme."
- Brie, Wild Flowers Design Group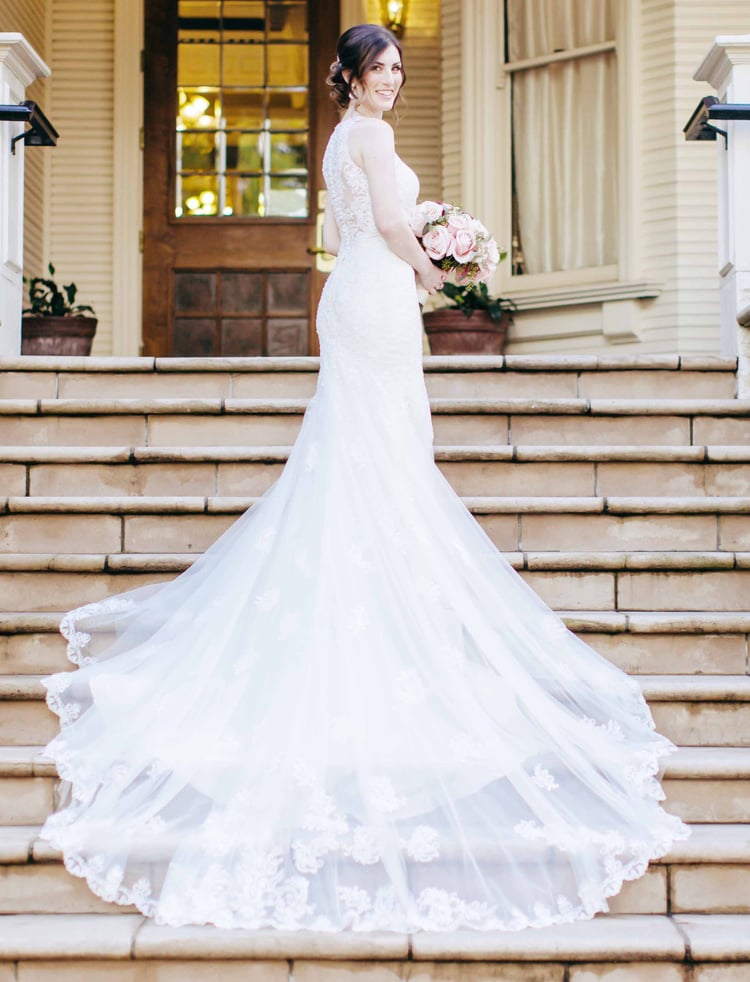 Savannah's dramatic lace train looked picture-perfect on the steps of the sterling hotel
Savannah and Bryan chose to do a first-look photo to capture the intimate moments before their wedding ceremony. The photos are simply magical as you can feel the pure joy between the happy couple. This duo is so in love, which is apparent in every snapshot from their wedding.


"On top of the love felt that day, everything came together in their décor so wonderfully, from the colors Savannah and Bryan chose to Savannah's gorgeous dress. They used every opportunity with our vendors to make that day special and it most certainly was!"
– Kali, Sterling Hotel by Wedgewood Weddings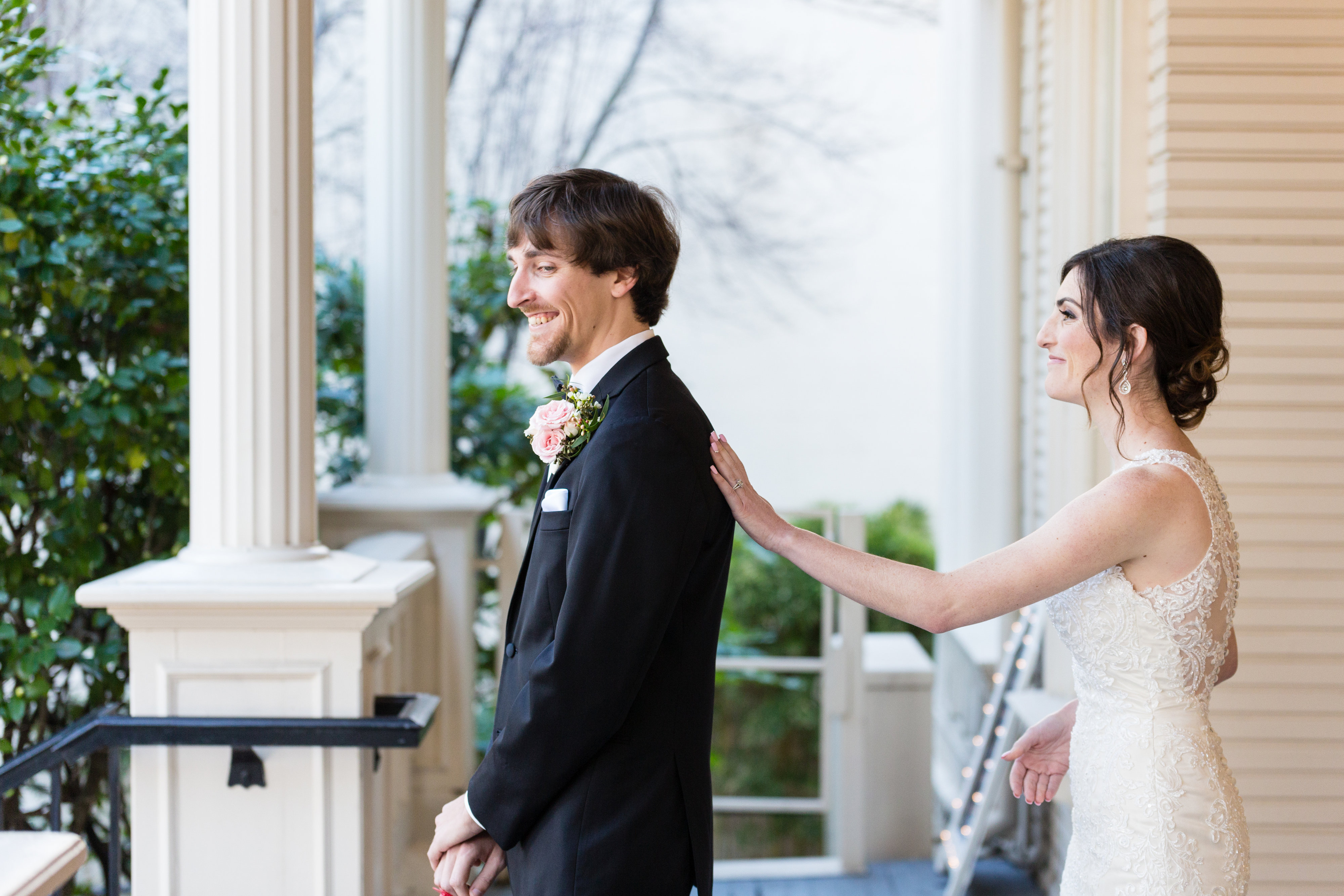 an emotional first look before the ceremony




Savannah and Bryan share an intimate moment outside of the Sterling Hotel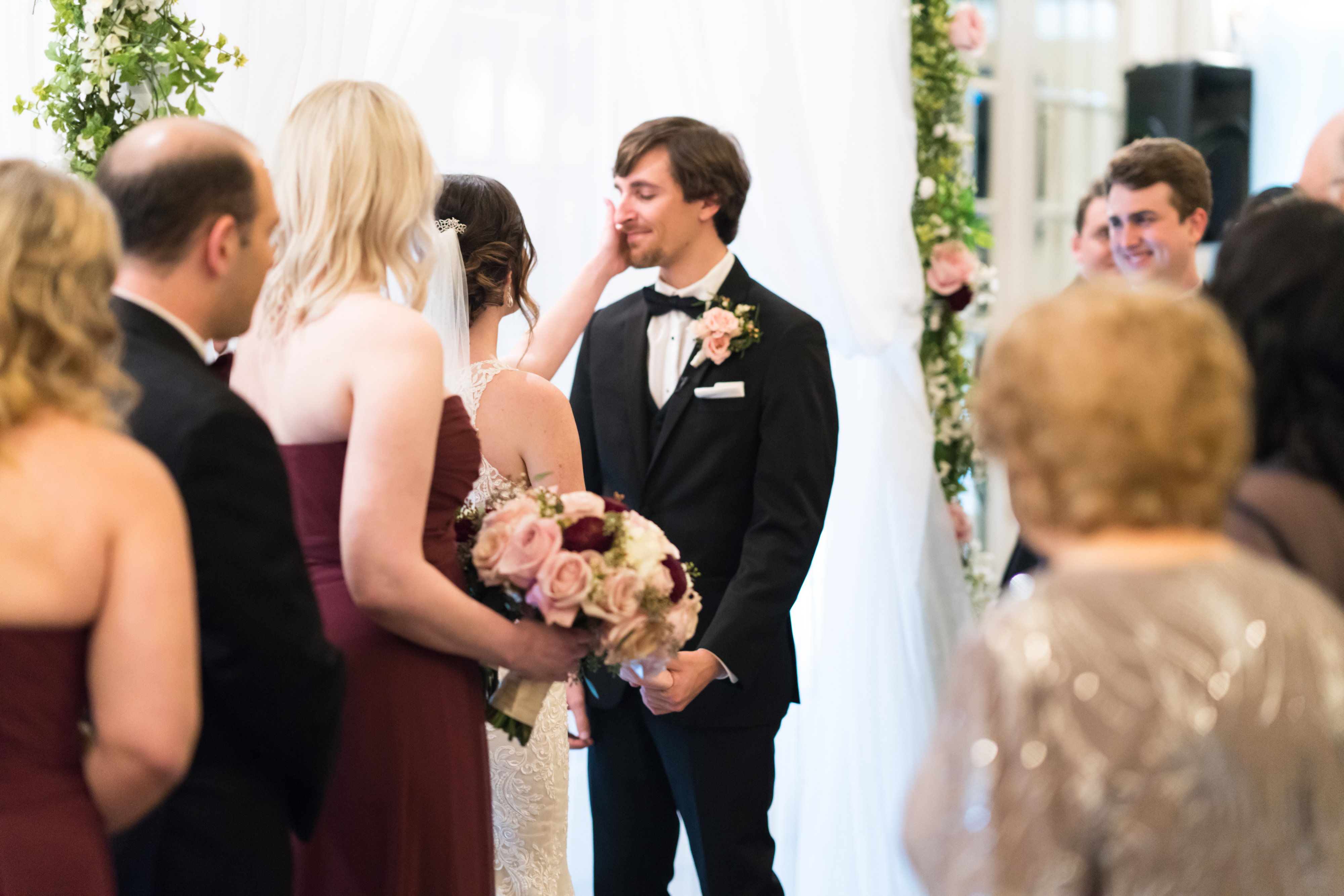 Savannah wipes tears of joy from Bryan's face during their wedding ceremony
Savannah and Bryan incorporated fun elements into every aspect of their wedding. As guests joined the wedding reception, they signed their names to Jenga pieces with special notes for the couple. During the reception, each place setting came with a card for guests to record a note or memory for the bride and groom. And as the evening got into full swing, a photo booth was ready to record all the fun!
"This wedding was so much fun to be a part of! From the guests playing Jenga as they were signing in to the bridal party not letting a little bit of rain dampen their day. Congrats to Mr. & Mrs. Witt!"
– Hannah, Banquet Captain at Sterling Hotel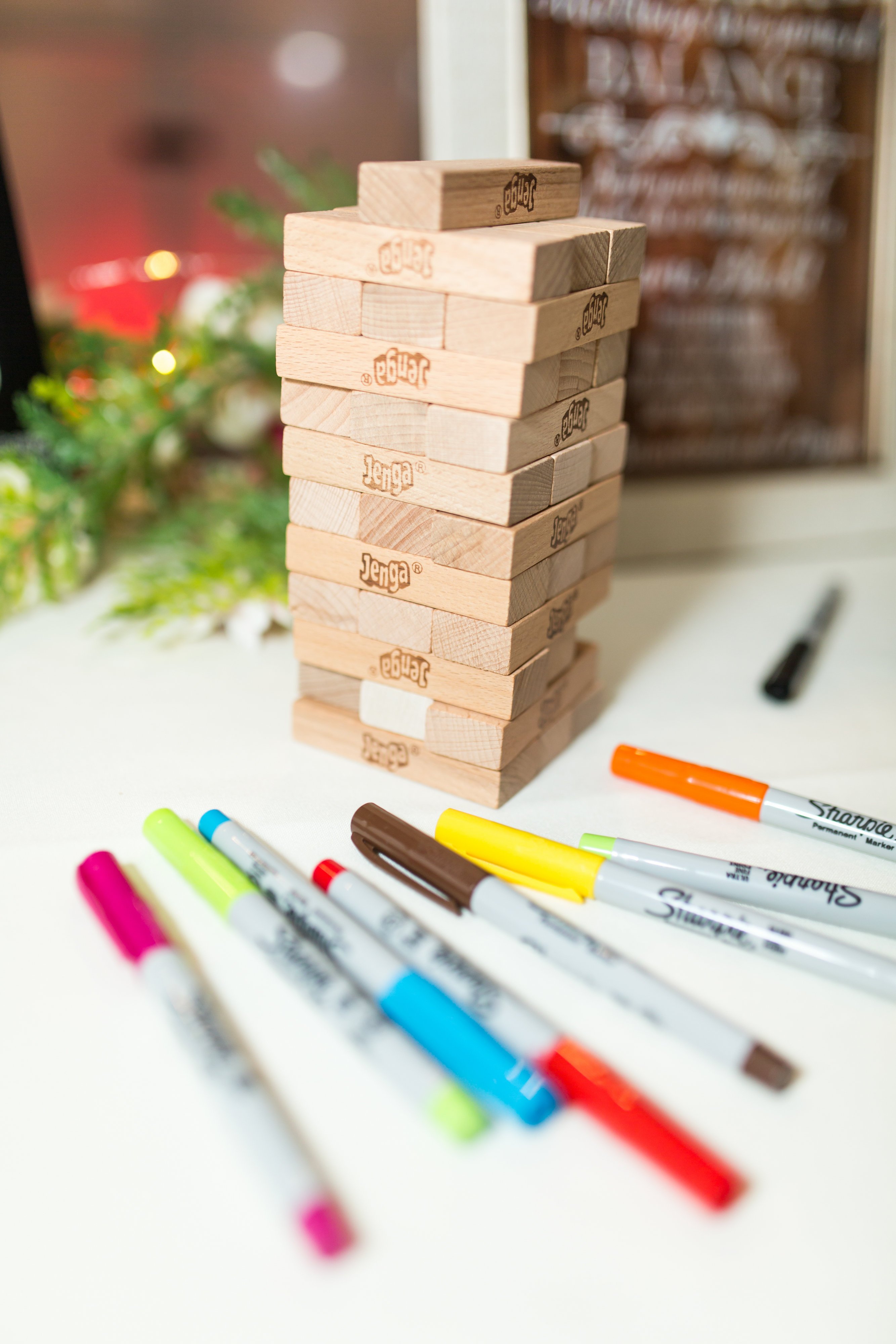 Guests signed in and left notes for the happy couple on wooden Jenga pieces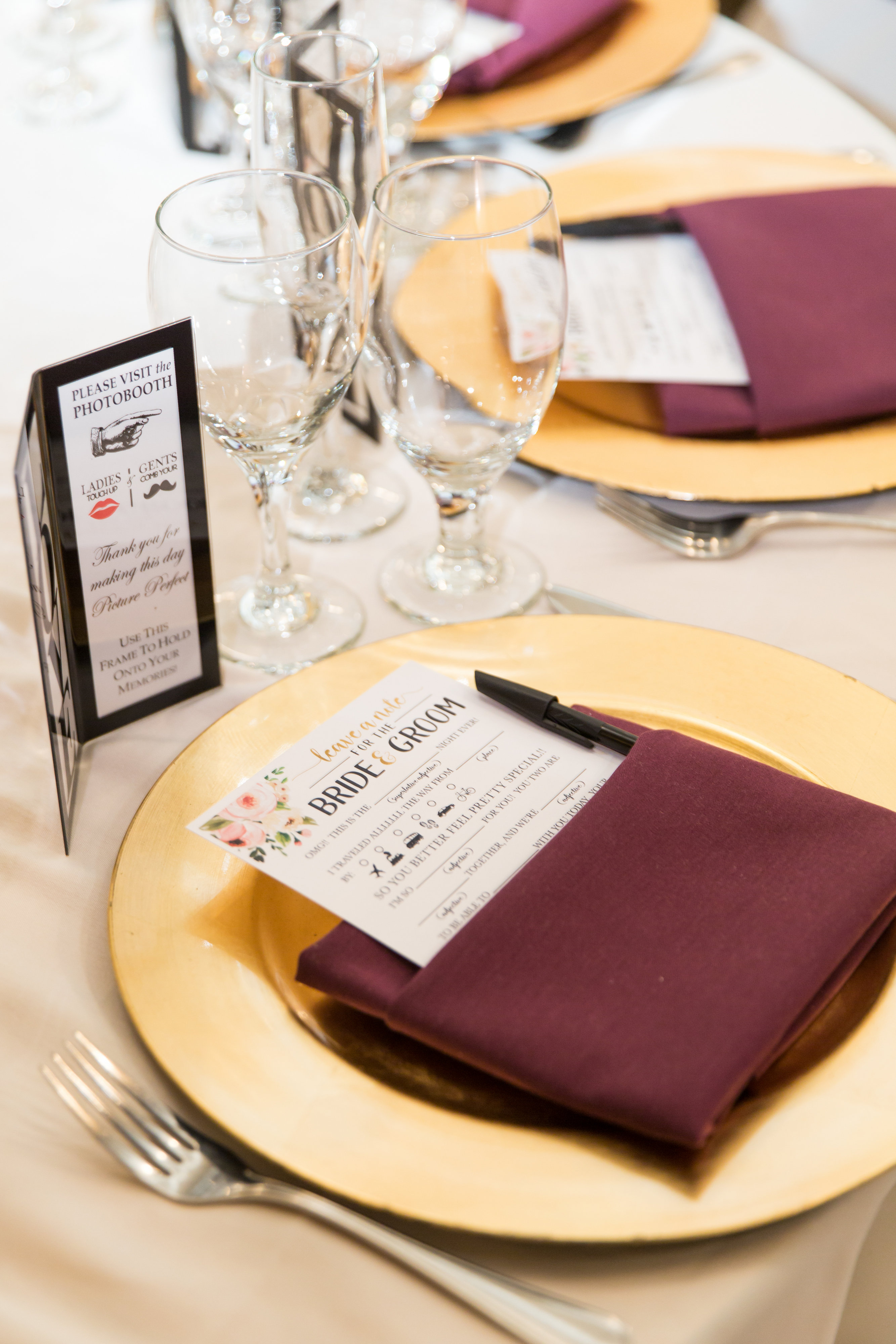 Personalized note cards adorned each place setting so guests could leave well-wishes for Bryan and Savannah
Savannah and Bryan's wedding cake was a chocolate lover's dream! The three-tiered design was both chocolate in color and dripping in chocolate ganache. This decadent dessert definitely tasted as delicious as it looked!
"Savannah was very easy to work with and did not mind at all that the planning for this was mainly done by phone/email. Savannah chose to do an all chocolate colored outside cake, which is not unheard of, but much less common for us to do. I think she fell in love with the taste of our chocolate ganache - who wouldn't?!"
- Amanda, Karen's Bakery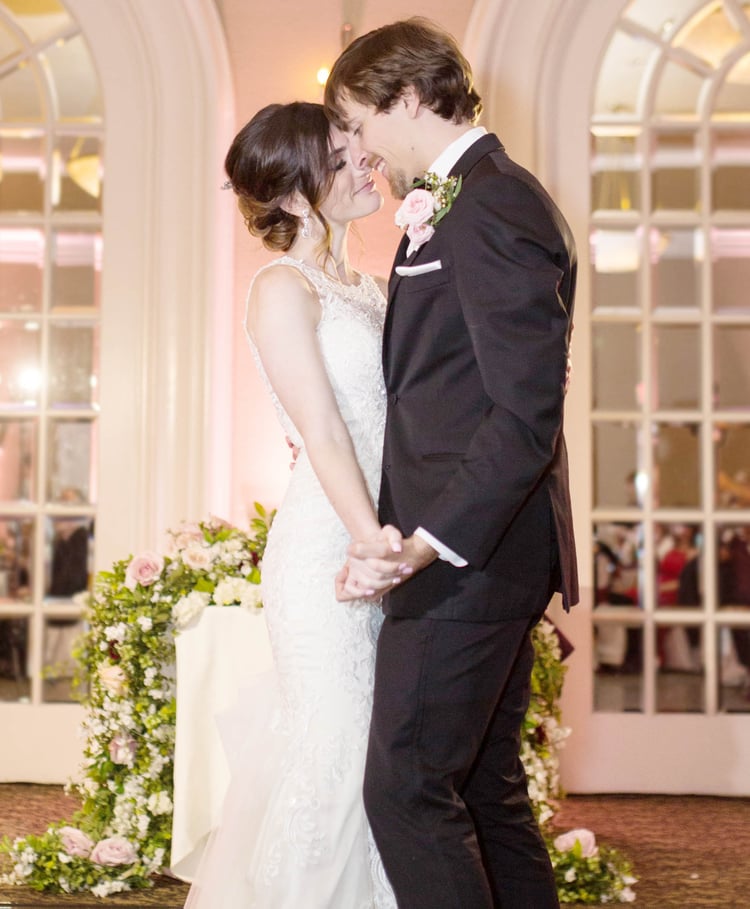 Savannah and bryan share a romantic first dance at sterling hotel
***
We loved celebrating every moment of love with Savannah and Bryan! Their wedding truly was a spectacular display of affection down to even the smallest of details. Thank you to all of our vendor partners who helped make Savannah and Bryan's wedding a truly fun and joyful experience: